Vacancy: Business Development Manager 
/
We're on the hunt for an ambitious, motivated individual who is looking for a career opportunity and a challenge in a fast paced environment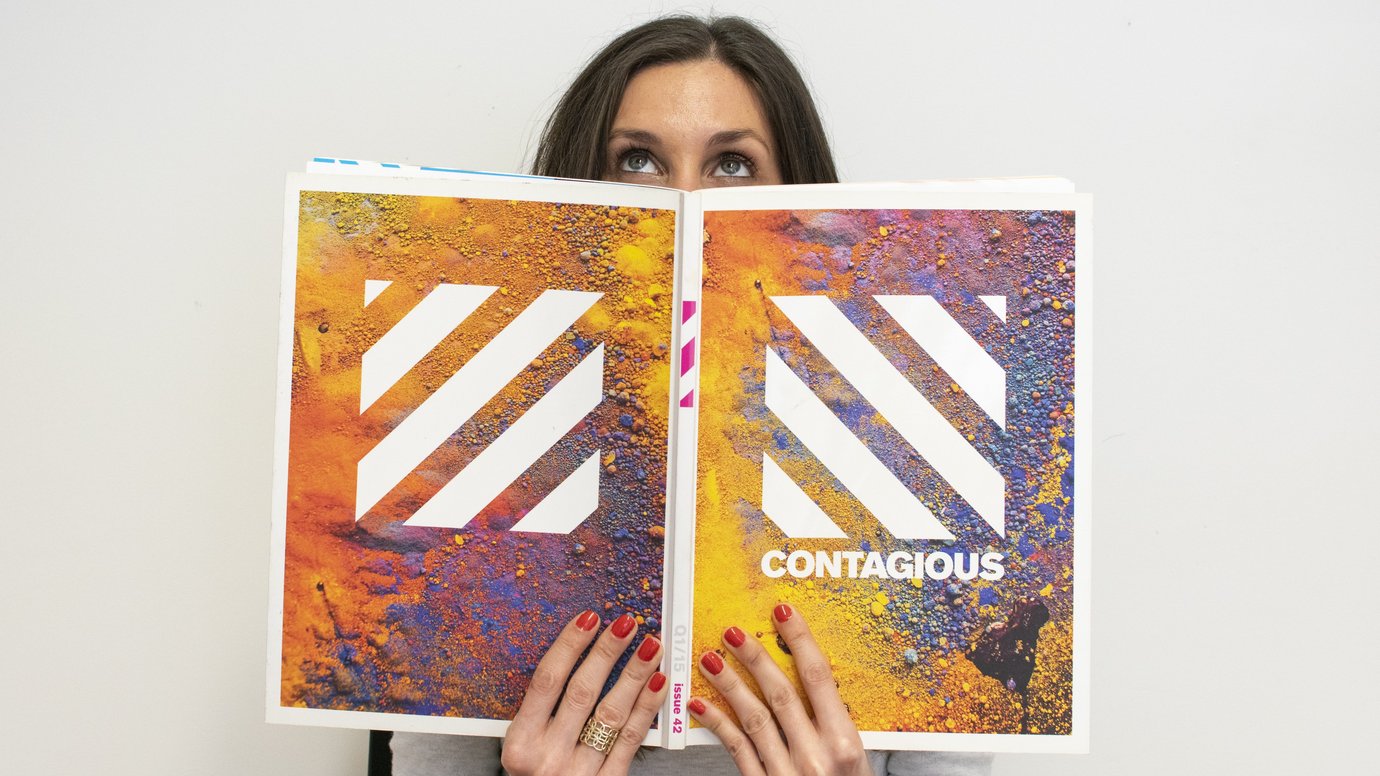 Context 
/
Contagious is for marketers seeking a competitive edge through creativity and innovation.
Our creative and strategic intelligence interrogates the world's most exceptional marketing and disruptive trends, helping you achieve winning ideas, fast.
We provide rigorous trend examination, impartial analysis of the world's most creative and innovative marketing, delivering insight into the strategy, business objectives and results behind these campaigns.
Ambitious companies turn to us as an essential partner when undertaking research and seeking to understand how new platforms and technologies can be applied to marketing.
With offices in London, New York, Singapore and Sao Paulo we provide guidance, facilitation, information and inspiration to a global roster of brands, agencies, start-ups, governments and organisations who embrace transformational change and the power of creativity.
Purpose 
/
Using your skills in sales and negotiation, in this role you will be fundamental to increasing conversion of business onto our platform and driving revenue for memberships to Contagious.
Working within the commercial team and reporting to the Head of Business Development, you will be responsible for conducting new business meetings with key prospects, identifying their business need for Contagious membership, negotiating deals and growing the Contagious client base. With monthly and quarterly targets to meet, your commitment will help the company reach its commercial goals and maintain its position as the go-to source for fresh marketing insights.
Responsibilities and Key Performance Indicators 
/
Work towards clear objective settings, in order to increase conversion of businesses onto our platform
Understand the entire sales value chain, learn how to handle objections, how to negotiate, how to succeed at selling
Engaging with prospects through cold calling and email, organise follow up calls to present the product and close them to become clients
Gain an in-depth understanding of our products and services
Learn about a very diversified client base tackling multiple sectors
Consistently identify new business opportunities
Embracing all of the other opportunities and challenges that come at a small, growing business Enabling knowledge sharing among your peers
Gain responsibility over time
Skills/Knowledge/Experience/Qualifications 
/
You are an ambitious and motivated individual who is looking for a career opportunity and a challenge in a fast pace environment. You will join our sales team and play a leading role in the future of the company by expanding our client base and network of advocates.
Bachelor/Master degree is beneficial, but not a requirement
You have experience working within the marketing, media and advertising sector - ideally with an understanding of agency functions and processes
At least 18 month's experience in a B2B sales environment in which you have consistently achieved your target and a high performance
Quick learners able to keep up with the fast-paced work of a growing business
Great communicator, who understands the importance of effective team communication Commercially minded
CRM and LinkedIn proficiency and keen to develop more technical skills is helpful
Ability to quickly adapt and learn new skills
Ability to work independently on assigned tasks and meet deadlines
Ambitious and motivated individuals who want to play a role in building something amazing and who are willing to put in the effort to do so
The above list is not exclusive or exhaustive and the job holder may be required to undertake such other duties as may reasonably be required.
To apply, please send your CV along with a covering letter to [email protected]
​For a flavour of what it's like to work at Contagious check out the video below
Like this article? Share with your network: