Vacancy: Head of Trends 
/
If you're interested in deconstructing creativity and have a knack for identifying the most important developments in marketing, technology and business, you might just be the right person to lead Contagious' trend output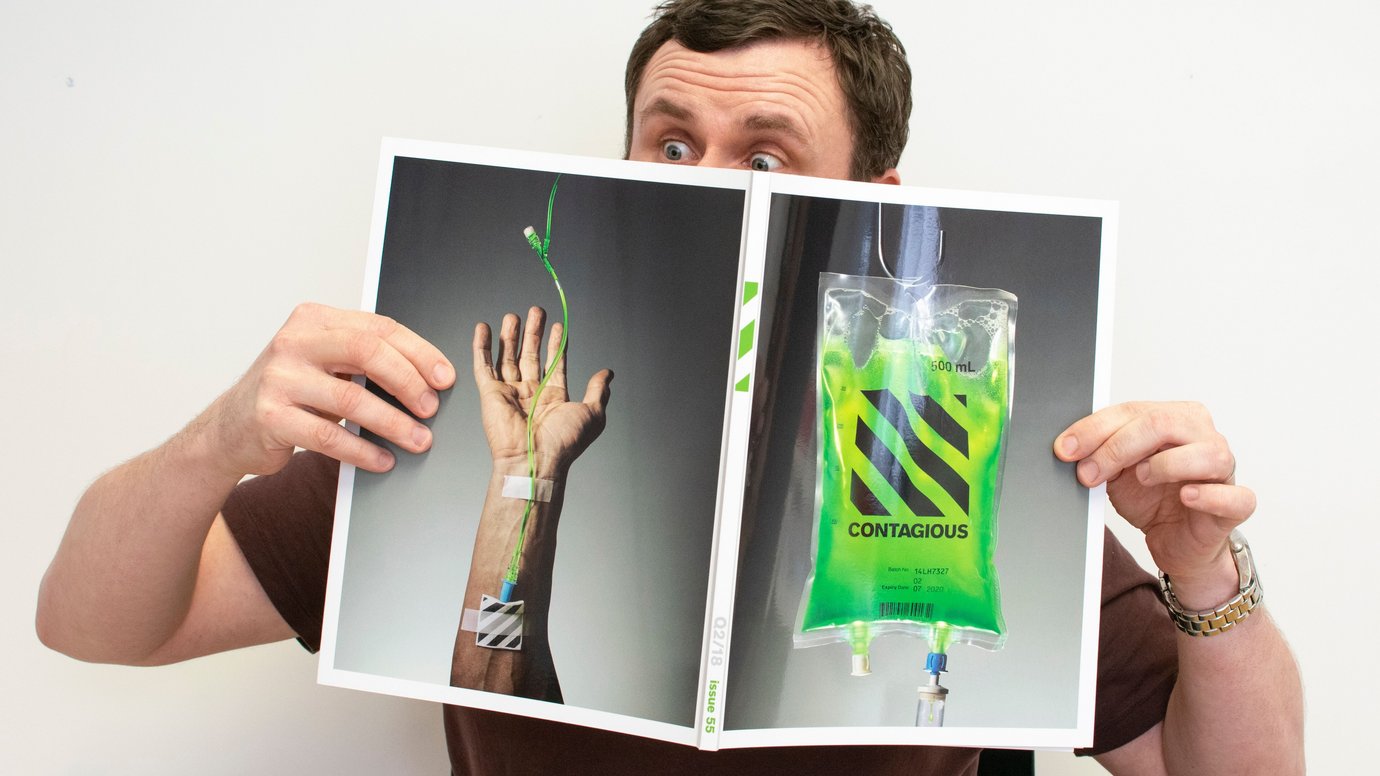 We're on the hunt for someone with excellent communications skills, an analytical mind and a fascination with brands and marketing to become Head of Trends for Contagious in London.
This senior position within the Editorial team will be responsible for leading Contagious' trend output, including identifying marketing trends and creating and editing trend reports for Contagious Online, Contagious Magazine, briefings and events.
Our ideal candidate will have a sound understanding of marketing and advertising. Some writing experience is a plus, and a talent for a clear, concise and engaging way with words is a must. You'll have an interest in technology and an uncanny ability to connect the dots between creativity and business. We need someone who is extremely well-read and always eager to learn more. You'll get the chance to delve deep into a variety of subjects and interview leading experts in those fields. You'll be part of a busy Editorial team and as such will get the chance to discuss and debate what we should cover and why.
As the Head of Trends, you'll be expected to represent Contagious on stage at our events and deliver presentations to brands and agencies, so public speaking experience and an aptitude for building PowerPoint decks would be beneficial. In any case, you'll need to be comfortable communicating in writing and in front of an audience.
This is a senior position that would suit someone with relevant experience either at an agency or brand, or working within a journalism, research or trends role.
We're looking for someone who... 
/
Is a brilliant communicator: in person and in writing
Is fascinated by marketing, advertising and business
Is intellectually curious and always eager to learn more
Has a proactive, can-do attitude and would enjoy being part of a collaborative, dynamic and hard-working team
Core Responsibilities 
/
To identify and write trend reports on Contagious Online and Contagious Magazine
To manage the trends section of Contagious Online, ensuring that an ongoing pipeline of trends is maintained at all times to ensure frequency of our content output
Lead trend-related discussions and meetings within the team and edit the work of more junior staff
To write non-trend based Contagious Online and Magazine stories as required, in particular expert interviews and primers on relevant subjects
To create and deliver presentations on trends / hot topics at events and for clients
Work closely with the Editor at Large to identify content for Contagious events
Regularly create newsletters / collections on relevant hot topics of interest to subscribers
Stay up-to-date with relevant industry news and developments and share knowledge with the Editorial team
Skills/Knowledge/Experience/Qualifications 
/
Educated to degree level or equivalent
Knowledge of advertising, technology and business
Genuine interest and curiosity around the above areas and beyond
Excellent communication and writing skills
Ability to absorb and retain information easily
Ability to work on own initiative and as part of a team
Why join Contagious ​​​​​​​ 
/
Get exposed to the best work in the industry

Connect with the brightest minds in the industry: you'll have the opportunity to interview and meet top CMOs and agency leaders

Get a platform to express your ideas in writing and on stage

Get the opportunity to develop expertise on trends / brands / hot topics within the industry

Benefit from a dynamic culture that values hard work and respects work/life balance

Competitive basic salary in line with experience, plus bi-annual bonus scheme and multiple benefits

Flexible approach to workplace and working hours, with use of a beautiful new office space in the heart of Borough Market
To apply 
/
Please send your CV and a cover letter explaining why you'd like to be Head of Trends at Contagious to [email protected] by 11.45pm on 1 August. Successful applicants may be invited for interview before the deadline.
To get a flavour of what it's like to work at Contagious check out the video below
This article was downloaded from the Contagious intelligence platform. If you are not yet a member and would like access to 11,000+ campaigns, trends and interviews, email
[email protected]
or visit
contagious.com
to learn more.