Objectives Unlocked / Earn Media: Free live stream 
/
Whatever your brand's business objective, others have tackled similar goals. Join Contagious each week for a dose of creative inspiration, first person insight and detailed analysis of what has worked in other situations and why. This week's challenge: Earn Media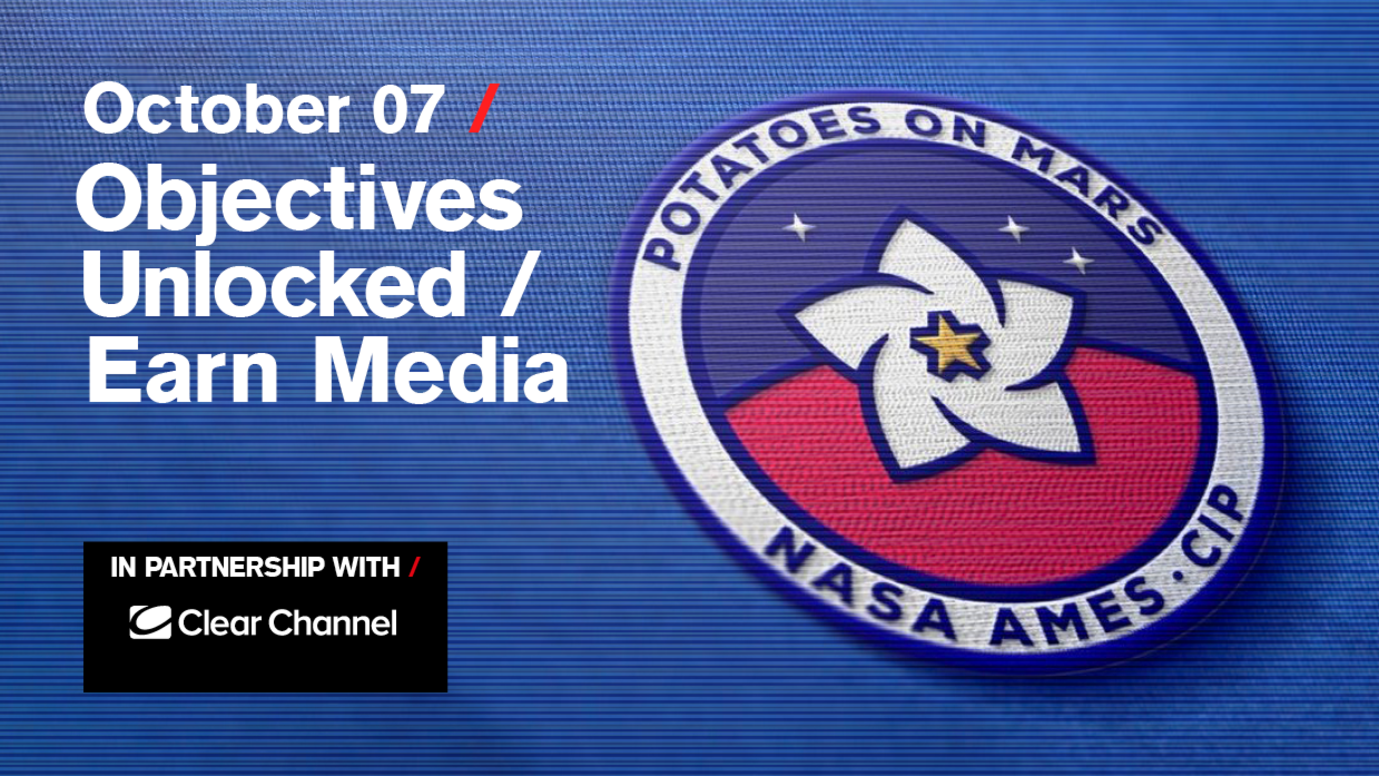 We're running a new series of FREE livestream sessions dedicated to helping you create campaigns that brilliantly unlock the business objectives they set out to achieve.
Each weekly session will focus on one of the 18 business objectives we use to tag the campaigns selected for our online intelligence and research tool, Contagious I/O.
For each objective we'll pull together – and pull apart – the most insightful, inspiring and original campaigns and activations from around the world. We'll share what we like, what made us think, and what you can learn from others who've faced similar challenges.
Like everything we do at Contagious, these sessions will draw on emerging trends, first-hand insights from brands and agencies, case studies, expert interviews and research.
We'll do all the heavy lifting. You can just tune in and call it work.
Thanks to our brilliant partners Clear Channel this week's 75-minute session is brought to you entirely free of charge. Can't make the live date? Sign up anyway – all attendees and registrants will also receive on-demand access to the video of the presentation and Q&A, available to view (or re-watch) following the session.
Objectives Unlocked / Earn Media, Wednesday 7th October at 4pm (BST) – in partnership with Clear Channel
The harder it gets to buy people's attention, the harder brands try to earn it instead. In this session we'll explore why fame has become the weapon of choice for brands that want to reach people, and which brands have excelled at seeking the spotlight – and finding it. We'll get under the skin of the work that worked, and share what your brand can learn from those earned media success stories.
The presentation will include:
Work from a diverse array of categories and regions
Campaigns from brands both large and small
The insights informing the work
First-hand perspectives from the people behind the ideas
This session is no longer available. If you want to watch a recording, or would like us to deliver the talk live for you and your team, please contact [email protected] for pricing. ​​​​​​​​​​​​​​​​​​​​​​​​​​​​​​​​​​​​​​​​​​
Like this article? Share with your network:
Want more Contagious thinking? 
/
Subscribe to the Contagious newsletter to receive a weekly dispatch of campaigns, opinions and research, curated for strategists, creatives and marketers.