Planet Matters / Planet Pioneers: Free live stream 
/
We all need to get serious about sustainability. Sign up to our first Planet Matters live stream to find out which brands are leading the way and what agencies can do to help drive change.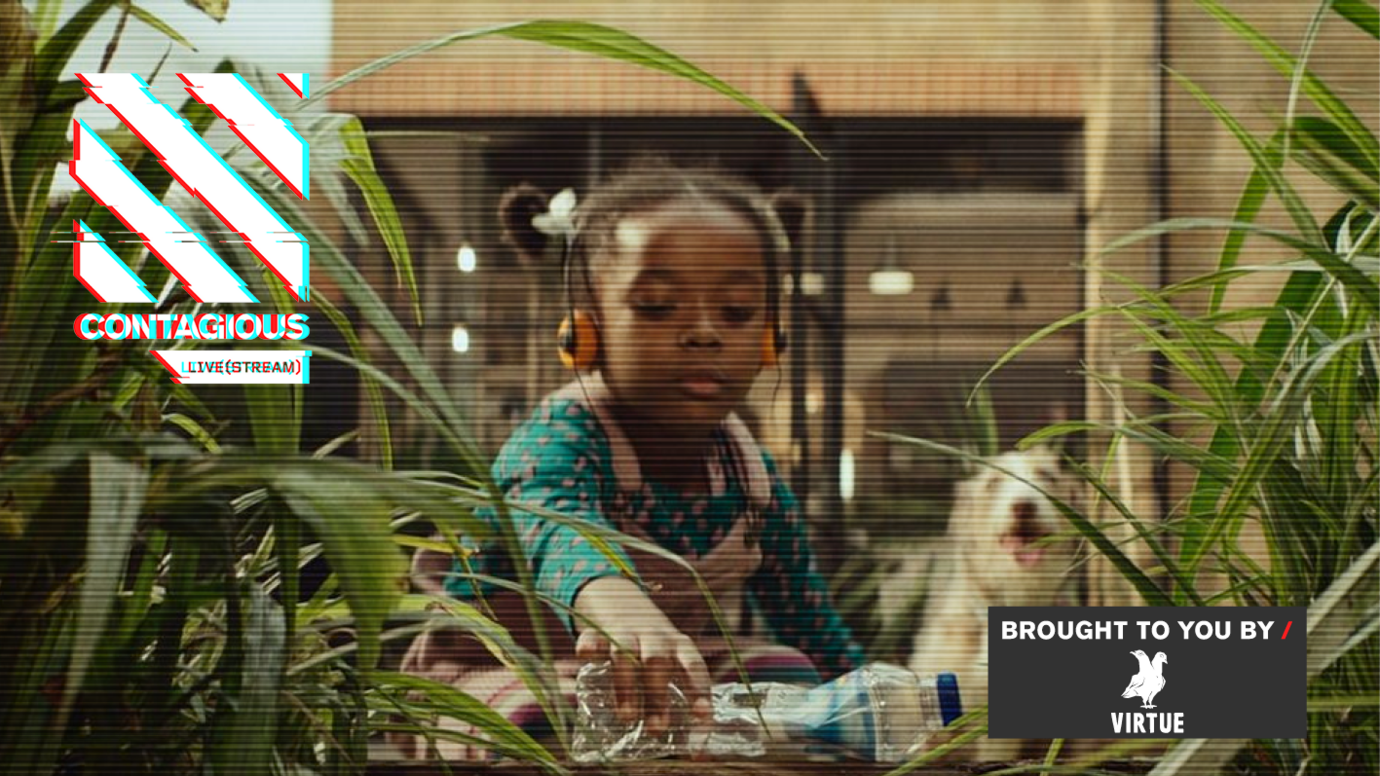 Covid-19 may have bumped the climate emergency down the news agenda, but the health of the planet continues to be the defining issue of our era. It is also the biggest catalyst for change across the business landscape – change the advertising industry can help to galvanise.
Our new Planet Matters briefings will help broaden your thinking around this important topic.
Across four sessions we'll showcase inspiring and effective campaigns, collaborations and initiatives from companies that want to be part of the solution, not part of the problem.
Planet Matters Pt 1 / Planet Pioneers – In partnership with Virtue
The first part of our series will focus on the big hitters. In this session Contagious will highlight the beacon brands working to embrace sustainability throughout every layer and level of their organisations. These are the leaders who show that change is within everyone's grasp and set the standard for those eager to level-up their response to the consumption crisis.
But agencies have a key role to play too. In the second part of our session our event partners Virtue will focus on the cultural influence brands can exert to help build momentum behind this vital movement. From the subtle, to the incidental to the direct, they'll discuss how brands and their agencies can exert cultural pressure to be a significant force for good.
What you'll learn:
Which brands are setting the standard for meaningful change across their organisations
How legacy brands and new players are embracing and communicating more sustainable ways of working
The benefits of taking a proactive approach to environmental responsibility
Missed the live session on June 16? No problemo. A recording of the session is available for 30-days after the live date. Watch it while you can, here.
Like this article? Share with your network:
Want more Contagious thinking? 
/
Subscribe to the Contagious newsletter to receive a weekly dispatch of campaigns, opinions and research, curated for strategists, creatives and marketers.