Sector Spotlight / Alcohol: Free live stream 
/
Thirsting for inspiration? Get your creative juices flowing with this week's Sector Spotlight on... Alcohol!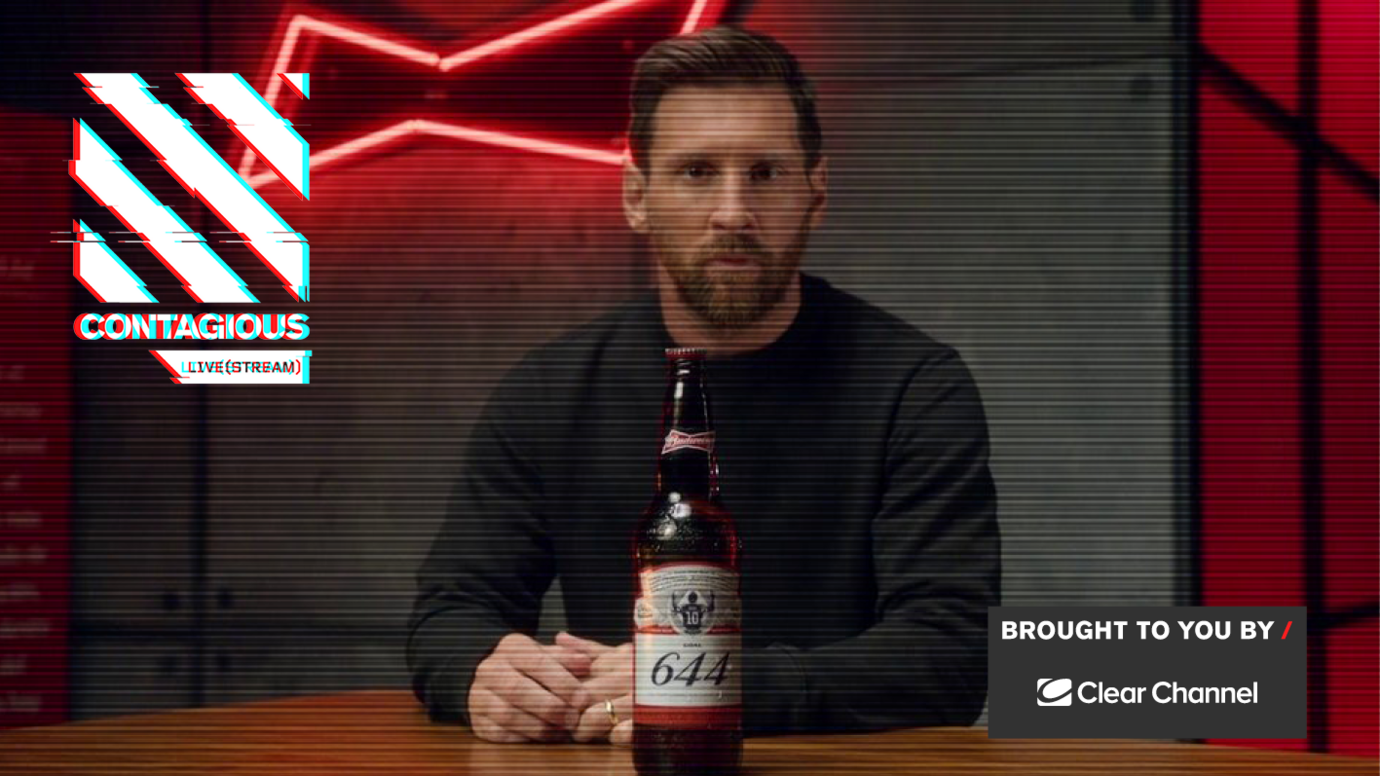 Contagious Live(stream) is back for 2021 with a new series of FREE one-hour sessions exploring the creative crème de la crème of a particular business category. Each Sector Spotlight will guide you through the campaigns that made us stop, made us look, made us think – and made us jealous, explaining what makes it special and why.
Sector Spotlight / Alcohol – In partnership with Clear Channel
The Alcohol sector is as competitive – and dynamic – as they come. In this session Contagious will round up a cocktail of creative campaigns from across the sector to demonstrate what it takes to keep pace with the evolving post-pandemic market. Whatever sector you or your clients work in – and whether you prefer to indulge or abstain – there will be plenty to learn and apply to the challenges you face.
Colin Horan, Client Partner at Clear Channel UK, will also be with us to explore the creative opportunities for alcohol brands as we return to a life 'outdoors' and additionally, how OOH is giving brands a platform to be socially responsible.
Free inspiration? We'll drink to that!
The presentation will include:
Work from a range of brands and markets
The Contagious take on the method and mechanics underpinning the work
The insights and strategy behind each campaign
First-hand perspectives from the people behind the ideas
Sessions are available to watch on-demand for 30 days after the live date. This session is no longer available. If you want to watch a recording, or would like us to deliver the talk live for you and your team, please contact [email protected] for pricing. ​​​​​​​​​​​​​​​​​​​​​​​​​​​​​​​​​​​​​​​​​​​​​​​​​
Like this article? Share with your network:
Want more Contagious thinking? 
/
Subscribe to the Contagious newsletter to receive a weekly dispatch of campaigns, opinions and research, curated for strategists, creatives and marketers.