Sector Spotlight / Ecommerce: Free live stream 
/
It's never been more important to embrace the potential of ecommerce: find out who's doing it best in latest Sector Spotlight livestream!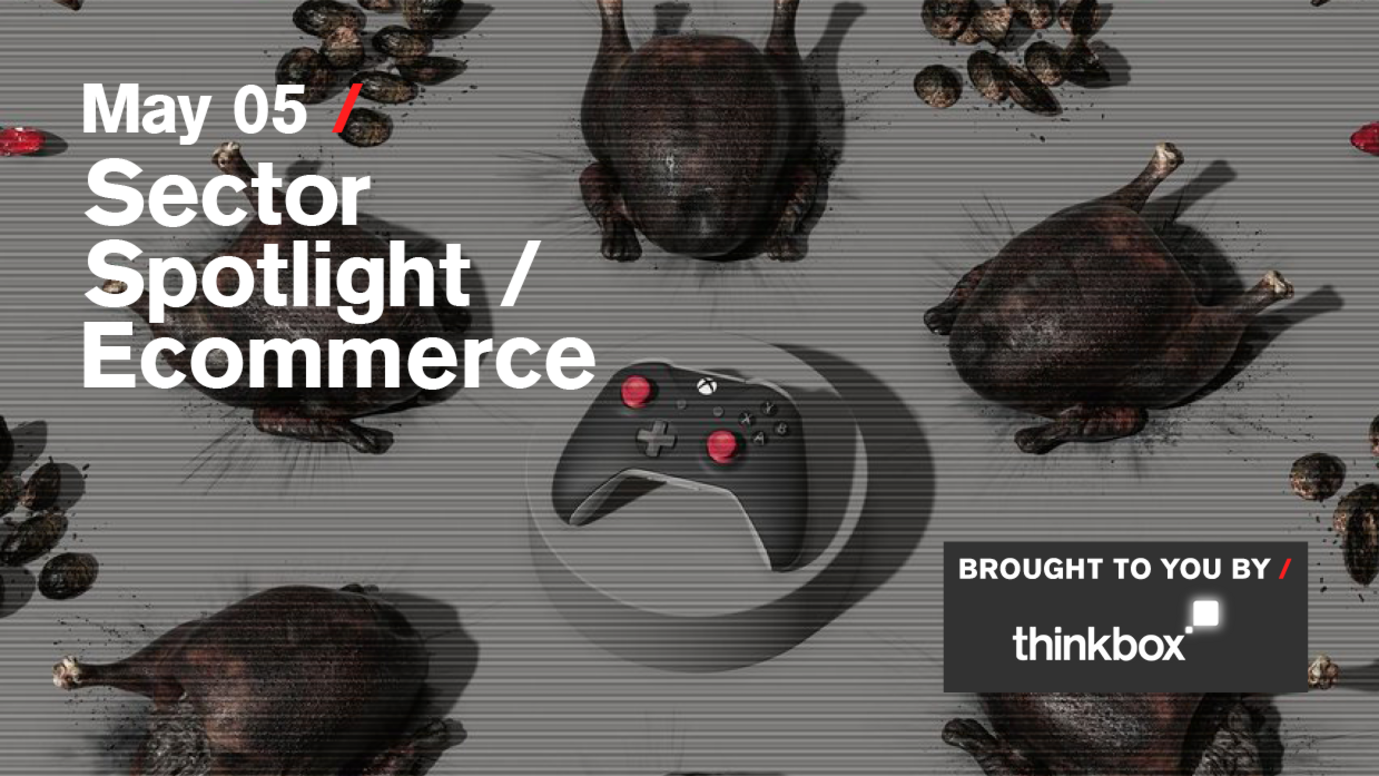 Contagious Live(stream) is back for 2021 with a new series of FREE one-hour sessions exploring the creative crème de la crème of a particular business category. Each Sector Spotlight will guide you through the campaigns that made us stop, made us look, made us think – and made us jealous, explaining what makes it special and why.
Can't make the live date? No problemo, sign up anyway as registrants will also receive on-demand access to the presentation for 30 days following the live stream.
​​​​​​​
Sector Spotlight / Ecommerce, Wednesday 5th May at 11.30am (BST) – In partnership with Thinkbox
Chances are that if your brand wasn't already focussing on ecommerce, the pandemic will have pushed it firmly to the top of agendas everywhere. In this session we'll be breaking down ecommerce campaigns from a variety of markets and categories to see how a creative approach can boost their impact and results.
You'll also hear from Thinkbox's Matt Hill on the role that TV advertising plays in the now supercharged world of e-commerce, with some best in class examples of who got it right in 2020.
The presentation will include:
Work from a range of brands and markets
The Contagious take on what's going on under the hood
The insights and strategy behind each campaign
First-hand perspectives from the people behind the ideas
Like this article? Share with your network:
Want more Contagious thinking? 
/
Subscribe to the Contagious newsletter to receive a weekly dispatch of campaigns, opinions and research, curated for strategists, creatives and marketers.