Smashing Stereotypes / Gaming: Free live stream 
/
Marketers may have moved on from the stereotype of the spotty teenager, but outdated beliefs about gamers mean brands are missing out on a huge opportunity.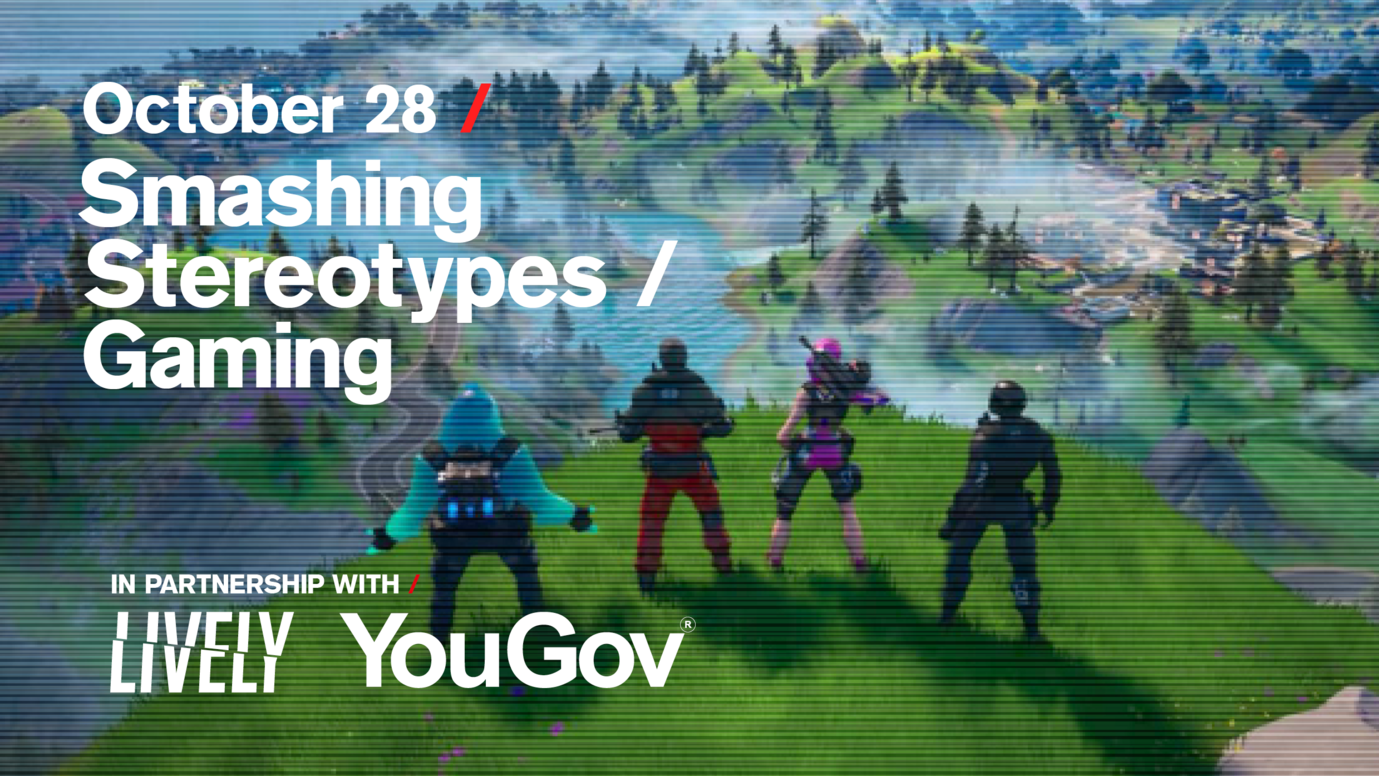 The fourth session in our new Smashing Stereotypes series will take place on Wednesday 28th October at 4pm - join us.
Throughout this five part series we'll delve into 3 different demographics (the Over-50s, Parents and Young Men) as well as two other areas of interest (Wellness and Gaming) to help refresh your knowledge and reframe your thinking.
We've all heard a million generalised assumptions about 'Millennials', 'Gen-Z' or 'Silver Surfers' before. But which brands are cutting through the clichés and reaching different audiences in ways that resonate and deliver business results?
Each session will be packed full of best-in-class campaigns, insights and research that will help you smash through the stereotypes and reach these audiences in innovative and effective ways.
Thanks to our brilliant partners Lively & YouGov this one-hour session is brought to you entirely free of charge. Can't make the live date? Sign up anyway – all attendees and registrants will also receive on-demand access to the video of the presentation and Q&A, available to view (or re-watch) following the session.
Week four: Smashing Stereotypes / Gaming, Wednesday 28th October at 4pm (UK) – in partnership with Lively & YouGov
Most of us have moved on from depicting gamers as spotty teenagers in their dark, musty bedrooms, playing World of Warcraft until the small hours. But are we, as an industry, still turning a blind eye to the enormous growth in gaming and esports around the world?
In the US, 79% of all gamers are over the age of 18. And 15% are older than 55. Gaming tournaments are attracting larger and more engaged audiences than the Super Bowl, yet many brands are still dismissing this area simply because they don't understand it well enough. In this session, you'll learn:
How brands are celebrating a broader community of gamers, beyond the clichéd teenage boy in the basement
How people use gaming as a way to engage with the real world, rather than check out of it
How to celebrate the best aspects of gaming in your communications, fighting decades-old and long disproven stigmas
Our Smashing Stereotypes event partners, Lively, will also showcase how brands can build both digital and real-world experiences that drive impact and engagement in this sector.
This week's event will also feature findings from YouGov's Next Generation report, an in-depth analysis of the global video games and esports landscape. All attendees will also have the opportunity to download the full report for FREE after the event.
This session is no longer available. If you want to watch a recording, or would like us to deliver the talk live for you and your team, please contact [email protected] for pricing. ​​​​​​​​​​​​​​​​​​​​​​​​​​​​​​​​​​​​​​​​​​
Like this article? Share with your network:
Want more Contagious thinking? 
/
Subscribe to the Contagious newsletter to receive a weekly dispatch of campaigns, opinions and research, curated for strategists, creatives and marketers.