Livestream
Contagious Team
/
3 August 2020
Smashing Stereotypes / OK Boomer: Free live stream 
/
Learn how 'old' people really look and behave, why grouping half the human lifecycle into one bucket is absurd, how an aging population will shift the marketing landscape and how smart brands are engaging with this audience.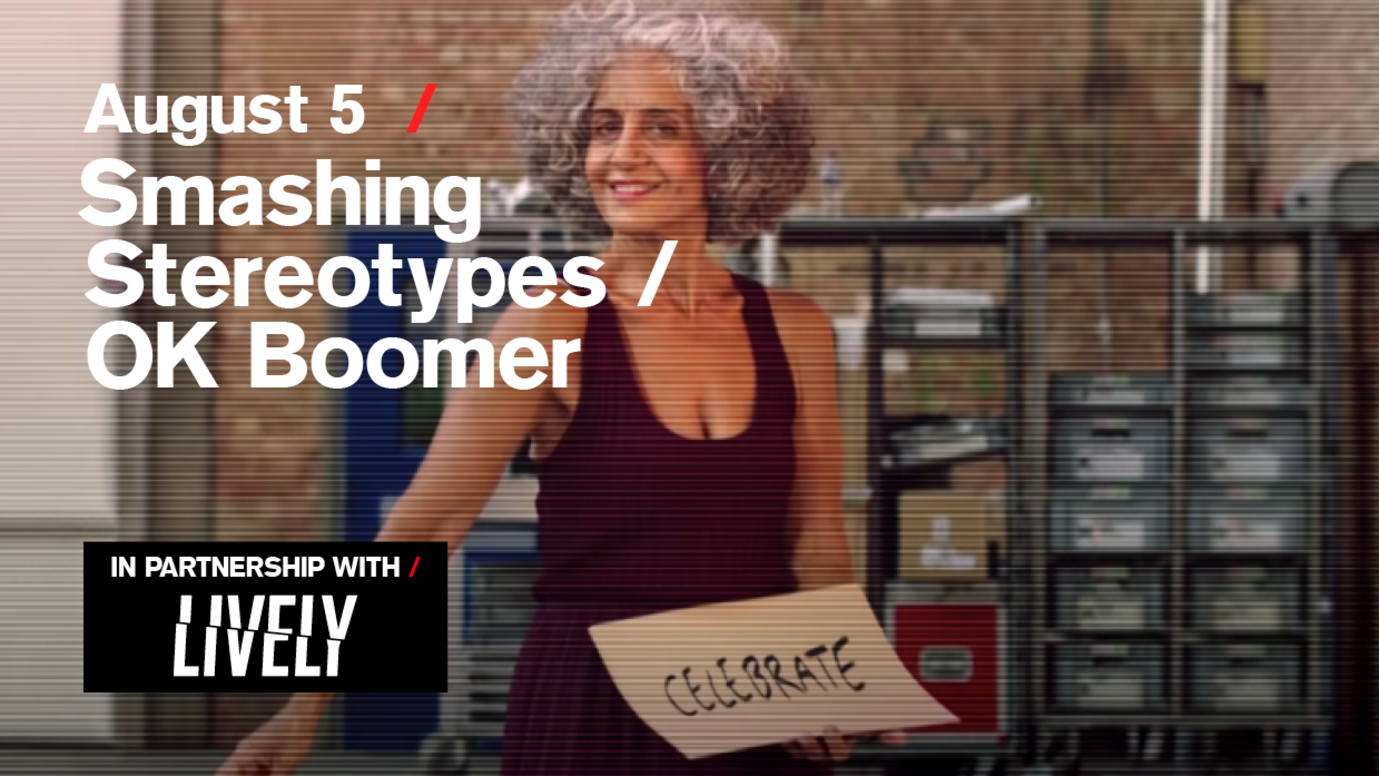 The new Contagious Live(stream) series begins on Wednesday August 5th at 4.00pm. The first in a five part series which we will delve into 3 different demographics (the Over-50s, Parents and Young Men) as well as two other areas of interest (Wellness and Gaming) to help refresh your knowledge and reframe your thinking.
We've all heard a million generalised assumptions about 'Millennials', 'Gen-Z' or 'Silver Surfers' before. But which brands are cutting through the clichés and reaching different audiences in ways that resonate and deliver business results?
Each session will be packed full of best-in-class campaigns, insights and research that will help you smash through the stereotypes and reach these audiences in innovative and effective ways.
Thanks to our brilliant partners Lively this week's 75-minute session is brought to you entirely free of charge. Can't make the live date? Sign up anyway – all attendees and registrants will also receive on-demand access to the video of the presentation and Q&A, available to view (or re-watch) for one month following the session.
Week one: Smashing Stereotypes / OK Boomer, Wednesday 5th August at 4pm (UK)
Over 50s are a large and disproportionately wealthy demographic. They're tech savvy and love travel, entertainment and music. But 79% of them feel they are not accurately portrayed in advertising.
Providing a refreshing dose of reality and reason, this session combats the stereotypes faced by over-50s and showcases the brands and campaigns that show they understand them. We will also be joined by our expert partners at Lively, who will look at how brands can use experiences to connect with over-50s.
In this session you'll learn:
How 'old' people really look and behave
How an aging population will shift the marketing landscape
How smart brands are engaging with this audience
How to tap into resonant passion points and associate with ambassadors
Why campaigns are more effective if they're integrated across physical and digital platforms
This session is no longer available. If you want to watch a recording, or would like us to deliver the talk live for you and your team, please contact [email protected] for pricing. ​​​​​​​​​​​​​​
P.S. If you'd like to hear Lively's ideas on how to use live marketing to smash stereotypes, you can see their decks and videos for all Contagious sessions on their Vimeo channel here.
Like this article? Share with your network:
Want more Contagious thinking? 
/
Subscribe to the Contagious newsletter to receive a weekly dispatch of campaigns, opinions and research, curated for strategists, creatives and marketers.