Smashing Stereotypes / Wellness: Free live stream 
/
No longer the preserve of Instagram influencers, the Covid-19 pandemic has brought wellness to the front of everyone's minds.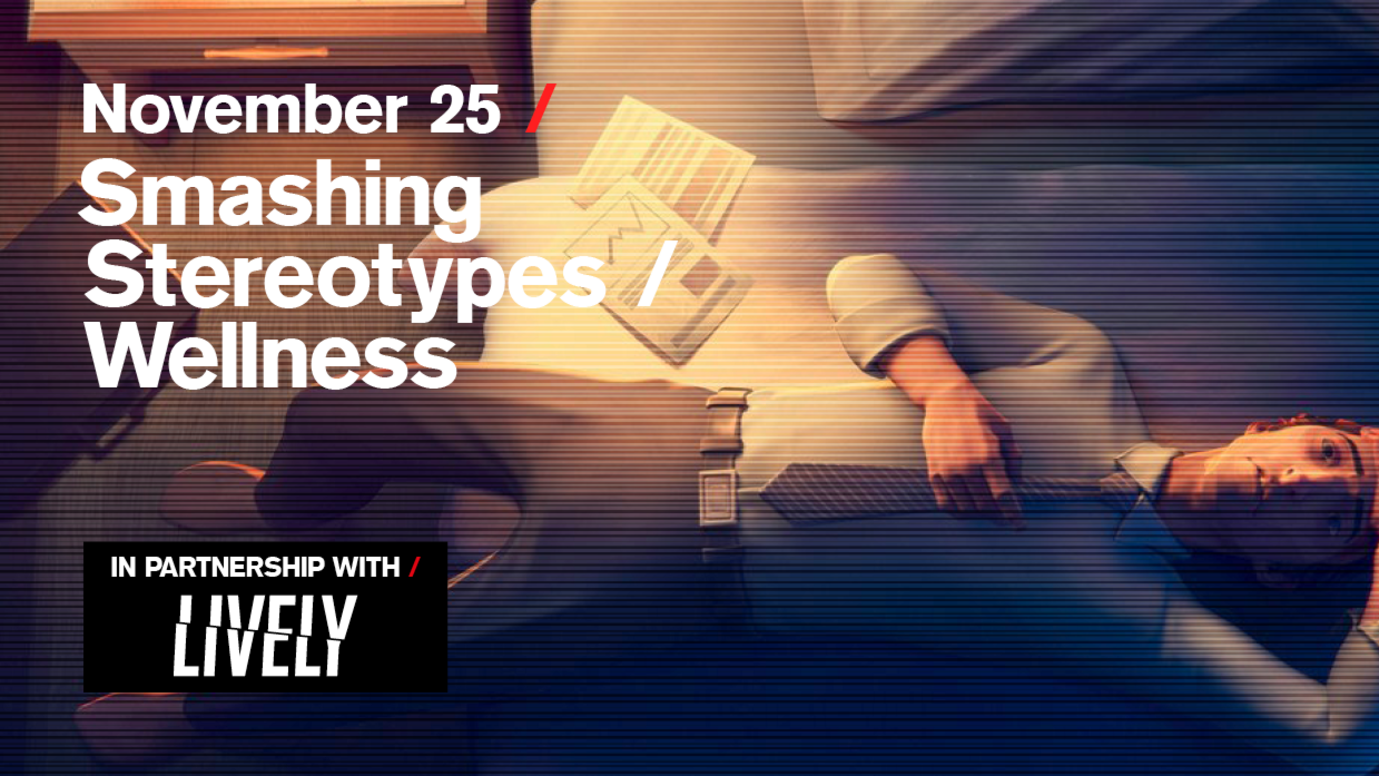 The final session in our new Smashing Stereotypes series will take place on Wednesday 25th November at 4pm - join us.
Throughout this five part series we've delved into 3 different demographics (the Over-50s, Parents and Young Men) as well as two other areas of interest (Wellness and Gaming) to help refresh your knowledge and reframe your thinking.
We've all heard a million generalised assumptions about 'Millennials', 'Gen-Z' or 'Silver Surfers' before. But which brands are cutting through the clichés and reaching different audiences in ways that resonate and deliver business results?
Each session is packed full of best-in-class campaigns, insights and research that will help you smash through the stereotypes and reach these audiences in innovative and effective ways.
Thanks to our brilliant partners Lively this one-hour session is brought to you entirely free of charge. Can't make the live date? Sign up anyway – all attendees and registrants will also receive on-demand access to the video of the presentation and Q&A, available to view (or re-watch) following the session.
Week five: Smashing Stereotypes / Wellness, Wednesday 25th November at 4pm (UK) – in partnership with Lively
From the food we eat to the air we breathe, and from how we move in the day to the quality of our rest at night, our collective wellness has never been in sharper focus, especially against the backdrop of Covid-19. And yet the gigantic $4.5 trillion global wellness industry has grown alongside an increase in sedentary lifestyles and chronic disease.
In this webinar, we'll highlight the brands that are finally making wellness accessible to all, breaking with its tired image as the preserve of those with the time and cash to burn.
During the webinar you'll learn:
How health and wellness increasingly touches every brand in every sector
How smart incumbent brands are shifting their focus to embrace wellness
The behaviours of the breakthrough brands making waves in this space
How some wellness-focused brands are using smart strategies to encourage real behaviour change
This session is no longer available. If you want to watch a recording, or would like us to deliver the talk live for you and your team, please contact [email protected] for pricing. ​​​​​​​​​​​​​​​​​​​​​​​​​​​​​​​​​​​​​​​​​​
Like this article? Share with your network:
Want more Contagious thinking? 
/
Subscribe to the Contagious newsletter to receive a weekly dispatch of campaigns, opinions and research, curated for strategists, creatives and marketers.