Smashing Stereotypes / Young men: Free live stream 
/
Tackling taboos around masculinity, the most progressive brands are pioneering more positive portrayals of manhood.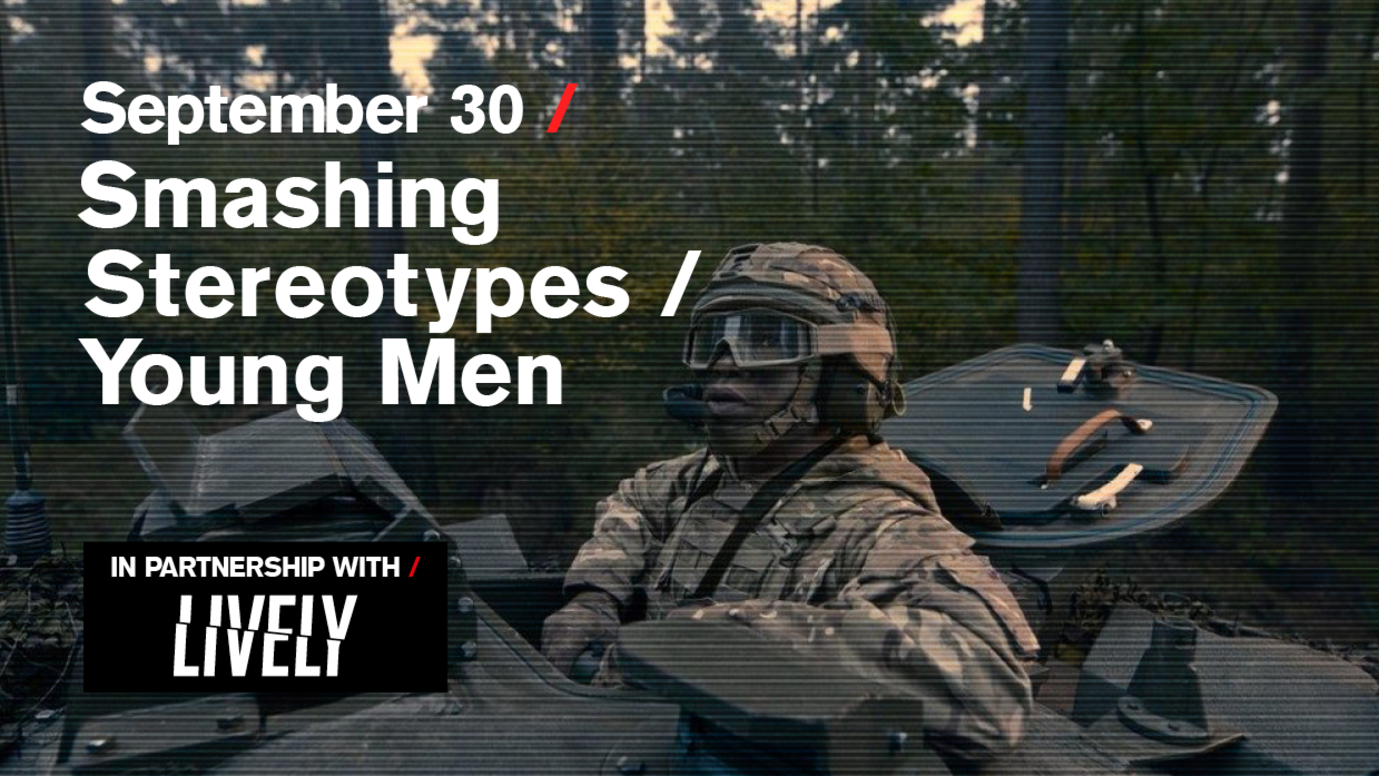 The third session in our new Smashing Stereotypes series will take place on Wednesday 30th September at 4pm - join us.
Throughout this five part series we'll delve into 3 different demographics (the Over-50s, Parents and Young Men) as well as two other areas of interest (Wellness and Gaming) to help refresh your knowledge and reframe your thinking.
We've all heard a million generalised assumptions about 'Millennials', 'Gen-Z' or 'Silver Surfers' before. But which brands are cutting through the clichés and reaching different audiences in ways that resonate and deliver business results?
Each session will be packed full of best-in-class campaigns, insights and research that will help you smash through the stereotypes and reach these audiences in innovative and effective ways.
Thanks to our brilliant partners Lively this week's one-hour session is brought to you entirely free of charge. Can't make the live date? Sign up anyway – all attendees and registrants will also receive on-demand access to the video of the presentation and Q&A, available to view (or re-watch) following the session.
Week three: Smashing Stereotpes / Young Men, Wednesday 30th September at 4pm (BST) – in partnership with Lively
Evidence has existed for some time about the damaging effects of masculine stereotypes – both on society and the companies that perpetuate them. Between 2015 and 2016, around a third of complaints considered by the UK's Advertising Standards Authority about gender roles concerned problematic depictions of men.
This has resulted in progressive brands seizing the opportunity to help pioneer more positive portrayals of masculinity and win back relevance. In this session we'll bring you up to speed with the progress made by the best brands in this space so far, and challenge the industry to not stand still.
In this webinar you'll learn:
The extent of the global crises around masculine identities

How brands are championing non-traditional masculinity - and reaping the rewards

Why companies that ignore broader masculine identities risk being rapidly outdated

How to seize the critical opportunity to modernize and refresh your approach
Our smashing stereotypes partners, Lively, will also highlight how brands can create experiences that embrace modern, progressive masculinity.
This session is no longer available. If you want to watch a recording, or would like us to deliver the talk live for you and your team, please contact [email protected] for pricing. ​​​​​​​​​​​​​​​​​​​​​​​​​​​​​​​​​​​
Like this article? Share with your network:
Want more Contagious thinking? 
/
Subscribe to the Contagious newsletter to receive a weekly dispatch of campaigns, opinions and research, curated for strategists, creatives and marketers.