Contagious APAC Bootcamp 2020 
/
Ever felt your brain sweat? Well, now's your chance because the Contagious Bootcamp is coming to Asia-Pacific on 29 September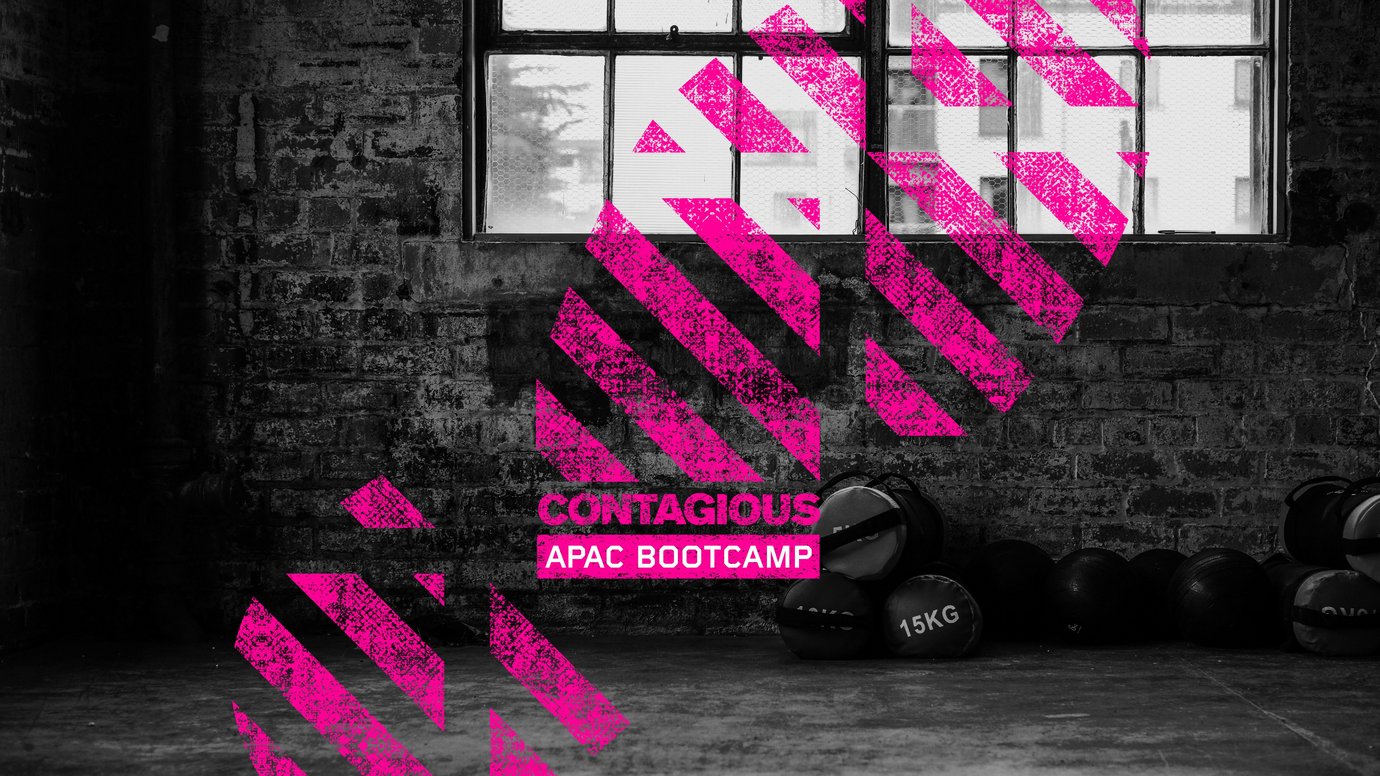 Learn from the best so you can make the best work at the Contagious APAC Bootcamp.
Join our online half-day event, from 12pm until 4pm (AEST) on 29 September, and get match-fit for marketing with a personal brain training programme, comprising:
Core workouts / Masterclass keynotes on creativity and strategy from revered industry figures.
Speed & Cardio / Insights, trends and best-in-class creative examples from the Contagious team.
HIIT / Rapid-fire, high-energy talks from up-and-coming industry talent.
Tickets for a half day of practical advice, learning, insight and inspiration cost AU$50. All tickets include a FREE one-month trial of Contagious I/O, our online intelligence tool that fuels creative and strategic thinking which will begin the day after the event. You can also re-watch all the talks from the day within the tool during your trial.
If you are already a Contagious I/O user, then you can attend the Contagious APAC Bootcamp for FREE by registering here. Unsure if your company has a membership? Drop us an email and we'll check for you: [email protected]
Speaker line-up 
/
Here are the confirmed speakers who will be putting you through your paces at Bootcamp. More to be added soon.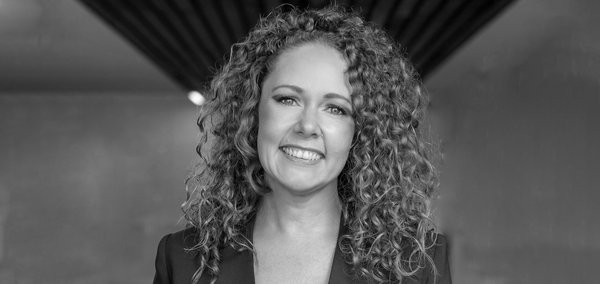 Lisa Ronson
CMO, Coles 
/
Lisa is an award-winning marketing executive with over 20 years of experience across multiple Australian and international brands. Prior to joining Coles in May 2019, she worked across several brands and sectors including Carlton & United Breweries, Visa International, Telstra, David Jones, Westpac Group and Tourism Australia. She was recently recognised as the number one Chief Marketing Officer in Australia, winning the AMI's 2018 Marketer of the Year award, and also named the No.1 CMO in CMO Magazine Australia's 2018 CMO50 Awards.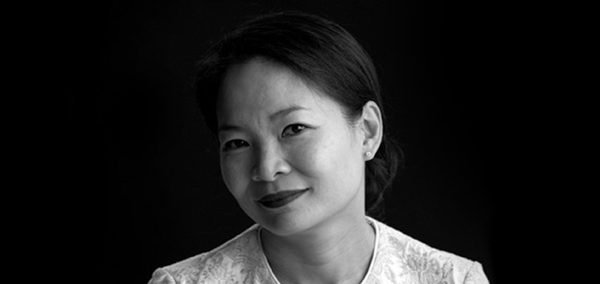 Valerie Madon
Chief Creative Officer, VMLY&R Asia 
/
Valerie's love for painting since 5 spawned a career of more than 20 years building brands and creative solutions for clients such as Procter & Gamble, Singapore Airlines, HSBC, Burger King, VISA, Shell and many others. Over the years, she has made her mark at all major award shows and also appointed the Spike's See It Be It Ambassador 2019. For all her achievements, she was voted as one of Singapore's Most Influential CD from 2011 to 2018 by IAS.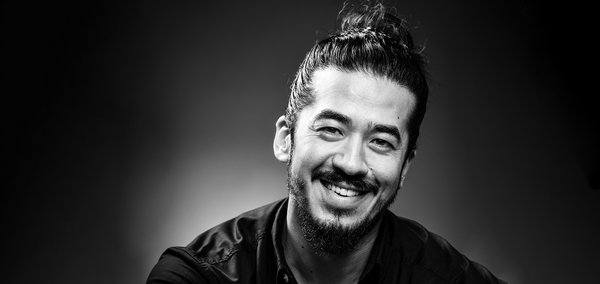 Andreas Krasser
CEO, DDB Group Hong Kong  
/
Half Korean, half Austrian, and a strategist turned CEO. Andreas's work has been recognised at local and international awards including Cannes Lions, Effies, and the AMEs. He was listed among Campaign Asia's 40 under 40, and won the Planner of the Year award twice. Andreas is an avid writer for industry publications and also frequently lends his views on stage at international marketing conventions. In his free time, Andreas films Arts & Crafts YouTube tutorials with his little daughter.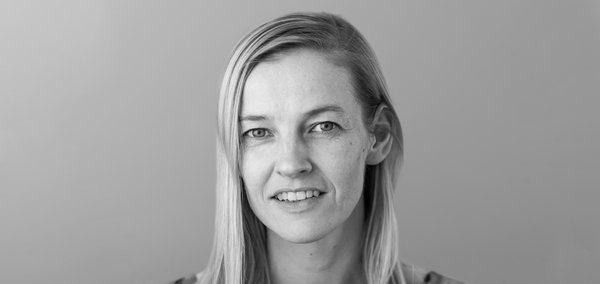 Katrina Stirton Dodd
editor at large, Contagious 
/
Katrina Stirton Dodd is editor at large at Contagious, a consultancy dedicated to helping brands and advertising agencies around the world understand and adapt to shifts in marketing, consumer culture and technology. She was a founding member of the Contagious Advisory team and prior to that was launch editor of I/O, the company's insights and intelligence platform. Katrina has a history of writing about what happens when creativity and commerce collide, a fascination for innovation and an enduring love of music videos.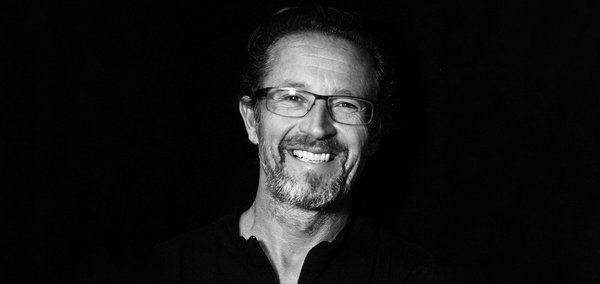 Nick Worthington
Creative Chairman, Colenso BBDO 
/
Nick studied Graphic Design at Saint Martin's in London. He joined BBH London in '86 to study under Sir John Hegarty. After a decade, Nick joined AMV London to study further under David Abbott. In 2003, Nick joined Publicis Mojo in New Zealand and, under Dave Droga's guidance, began learning how to run a creative agency. After Dave abandoned Publicis, Nick joined Colenso BBDO where some of the learnings helped them become the most creative agency in the world twice according to The Big Won Report, the "Most Contagious" by Contagious Magazine three times, and "Cannes Agency of the Decade (2010-20)" for the Pacific region. Nick founded The Tuesday Club in Auckland 4 years ago and once again has no idea what he is doing.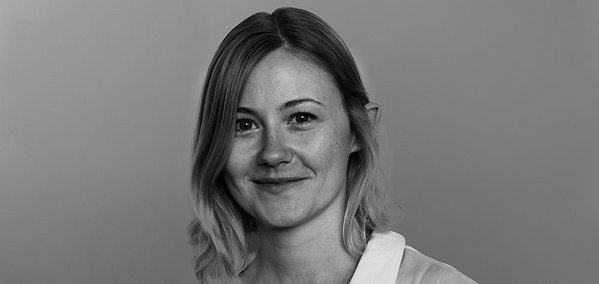 Becca Peel
Strategist, Contagious 
/
As a strategist on the Contagious Advisory team, Becca develops insight and knowledge for brand and agency clients, helping them understand and adapt to shifts in marketing, consumer culture and technology, shared through written reports and impactful presentations. She is also a regular contributor to the I/O intelligence tool, dissecting the best creative work from around the world. Prior to Contagious, Becca worked at London ad agency and strategic consultancy The Gate.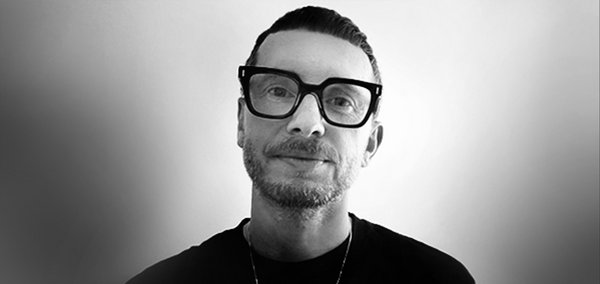 Ciaran Bonass
ECD VIRTUE Asia, Middle East & Africa. 
/
Ciaran's 20-year career has spanned a multitude of digital, creative, and media disciplines. Passionate and vocal on audience first narratives he has built a long-standing history of award-winning work that sits at the heart of entertainment and innovation. He joined VICE in 2017 as founding ECD of VICE Arabia, launching with the Grand Prix Winning Feature-length Documentary "Bil Arabi. Quickly building the agency to have a roster of high profile global clients. As Head of Creative AMEA, Ciaran continues to find new ways for brands to matter in an increasingly complex world.
Agenda (all times listed at AEST) 
/
12:00 WELCOME / Katrina Stirton Dodd, Editor at large, Contagious
12.05 CONTAGIOUS CARDIO / Purpose by Default / Katrina Stirton Dodd, Editor at large, Contagious
12.15 HIIT / Let's all agree to disagree / Urooj Javed, Social & Content Executive, Ogilvy Pakistan
12.20 CREATIVE CORE / The Game of Love & Trust / Nick Worthington, Creative Chairman, Colenso BBDO
Colenso BBDO's creative chairman will walk you through 14 musings, maxims and mantras, ranging from the revelatory to the blindingly obvious, that will to help you win the game of Love & Trust with clients.
12.45 - 13:00 BREAK
13:00 HIIT / Advertising is a habit / Marco del Valle, Strategist, Epoch Design, Bristol
13.05 CLIENT CORE / CMO INTERVIEW / Lisa Ronson, CMO, Coles
As a marketer, Lisa Ronson has pretty much seen and done it all, working across beers, financial services, telecoms, tourism and more. Join us as the CMO of Coles, one of the biggest supermarkets in Australia, answers our questions on what it takes to be an effective client – through good times and bad.
13.30 PARTNER CORE / Be the band, not the cover song. An entertainment centric approach to marketing / Ciaran Bonass, ECD Asia, Middle East and Africa at Virtue (the agency born from VICE).
Our compulsion to getting noticed is parallel to an increasingly growing noisy world. Brands have never been easier to ignore. You can continue to fight past the filters, or create work that people seek out. This session explores how an entertainment-centric approach can move you from being a brand demanding attention to one delivering value.
13:45 - 14:00 BREAK
14:00 HIIT / Telegram - it's not a fad, it's just underrated / Zoe Chen, Strategist, BBH Asia Pacific, Singapore
14:05 CONTAGIOUS CARDIO / The (digital) Experience Economy / Becca Peel, Strategist, Contagious
14.20 STRATEGY CORE / Mission Impossible? What Agency Heads Want From Planners / Andreas Krasser, CEO, DDB Group Hong Kong
Creatives want planners to give them inspiring insights, single-minded propositions, and clear problem statements. Clients want frameworks, effectiveness, a bit of retro-engineering every now and then, and lately also crisis management advice. Planning heads want gut, empathy, curiosity, and interesting methods to unearth human truths. Suits usually want pretty PowerPoint decks. But what about agency heads? Do they even care? This talk will give a (slightly biased) perspective on agency leaders' expectations for strategists. It will answer questions such as 'what's the value of strategy from an agency leadership perspective' or 'how do planners fit into the company's overall growth agenda'. The topics covered also provide a blueprint for convincing agency leaders of strategy's worth in case they're too short-sighted to see it.
14:45-15:00 BREAK
15:00 HIIT / Two for one / Sarah Fahim, Planner, Ogilvy Pakistan
15:05 HIIT / COVID got me a seat at the (kitchen) table / Gabriel Phillips, Business Manager, TBWA\ Melbourne
15:10 CREATIVE CORE / Practical Magic / Valerie Madon, CCO, VMLY&R Asia
Faced with the toughest challenges, creativity is needed more than ever to break-through the constraints of budget, timeline and even production limitations. As brands lean on us to help them boost business quickly during this ever-changing environment, creative agencies must harness their strengths to create: Practical Magic - Creative work that not only delivers growth but make every dollar work harder to gain extra earned growth even with the most tactical briefs.
15.30 WRAP UP / Katrina Stirton Dodd, Editor at large, Contagious
Our 2020 partners 
/
To learn more about how your company can become an official event partner, please contact [email protected]

This article was downloaded from the Contagious intelligence platform. If you are not yet a member and would like access to 11,000+ campaigns, trends and interviews, email
[email protected]
or visit
contagious.com
to learn more.