Event
Contagious Team
/
28 July 2020
Contagious USA Summer Bootcamp 2020 
/
Get match-fit for marketing with the Contagious Summer Bootcamp on 28 July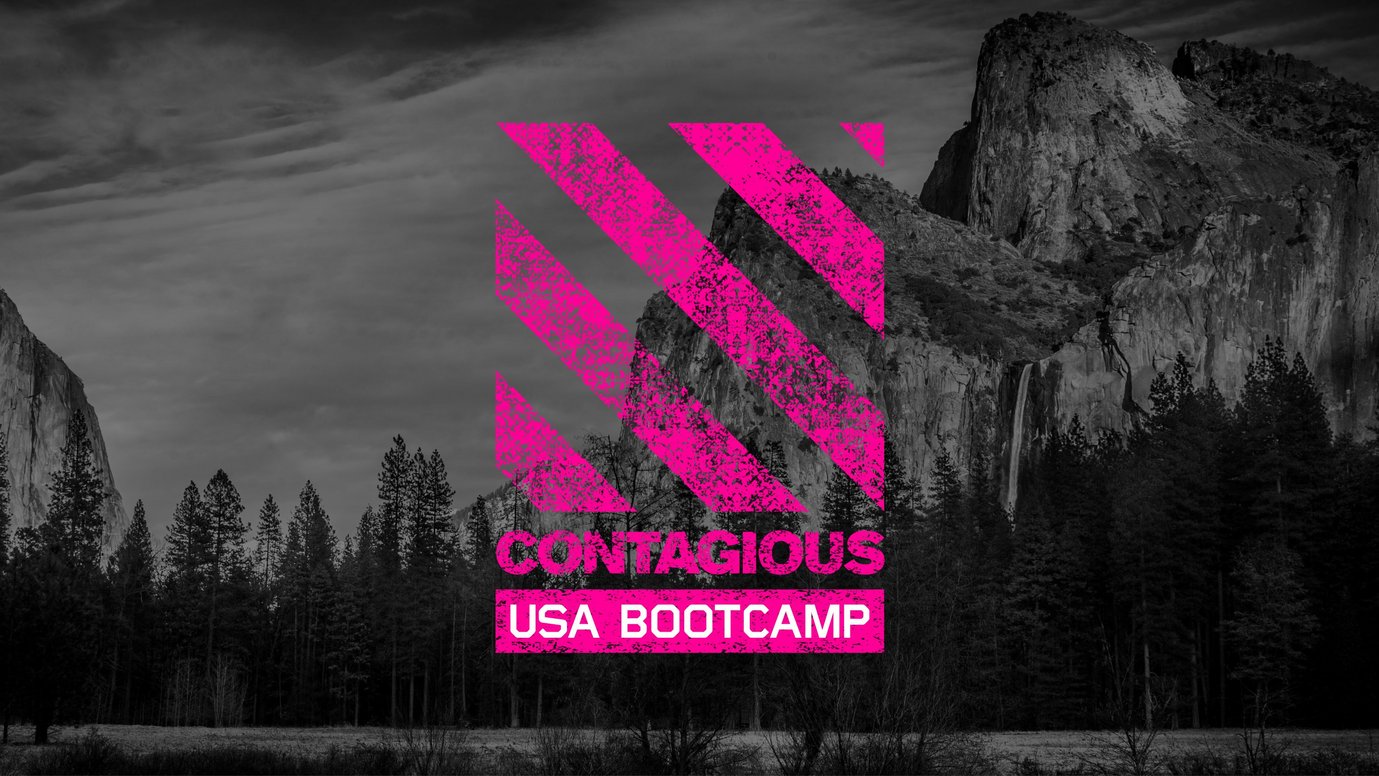 Learn from the best so you can make the best work at the Contagious USA Summer Bootcamp.
Join our online half-day event, from 12pm until 4:40pm (Eastern Time) on 28 July, and get match-fit for marketing with a personal brain training programme, comprising:
Core workouts / Masterclass keynotes on creativity and strategy from revered industry figures.
Speed & Cardio / Insights, trends and best-in-class creative examples from the Contagious team.
HIIT / Rapid-fire, high-energy talks from up-and-coming industry talent
Tickets for a half day of practical advice, learning, insight and inspiration cost $32. All tickets include a FREE one-month trial of Contagious I/O, our online intelligence tool that fuels creative and strategic thinking which will begin the day after the event.​​​​​​​
If you are already a Contagious I/O user, then you can attend the Contagious US Summer Bootcamp for FREE by registering here. Unsure if your company has a membership? Drop us an email and we'll check for you: [email protected]
Speaker line-up 
/
Here are the speakers who will be putting you through your paces at Contagious USA Summer Bootcamp.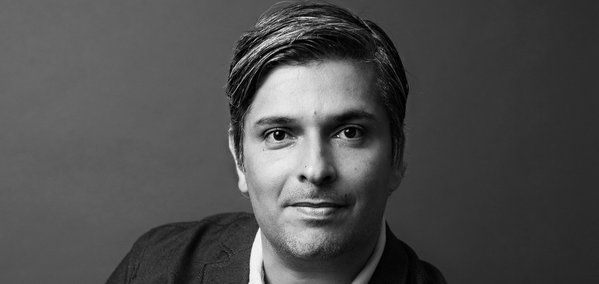 Fernando Machado
global CMO, Burger King 
/
Fernando is a global marketer with a passion for growing brands and businesses. With more than 160 Cannes Lions (eight Grands prix, including two Titanium), he is known for pushing the creative boundaries to drive business growth. As global CMO at Restaurant Brands International, Fernando's focus is infusing Burger King, Popeyes and Tim Hortons with purpose (including sustainability), improving product quality, modernising design, and inspiring the organisation around tech, digital and brand development. Under his leadership, Burger King became Creative Marketer of the Year at Cannes in 2017 and Creative Brand of the Year at Cannes in 2019.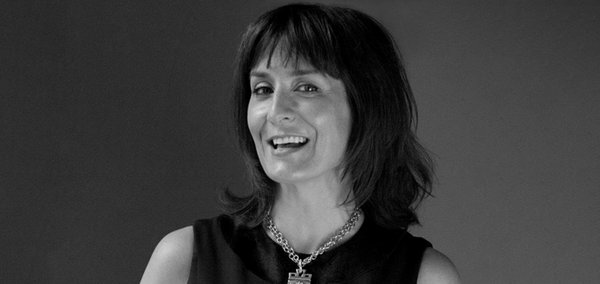 Karin Onsager-Birch
CCO, FCB West 
/
After four years as CCO of FCB West, leading the agency to notable new business and creative award wins, Karin was recently elevated to the role of co-president of the office. Under her leadership the agency has won the Clorox global account, Ameriprise Financial, Hotwire, Dockers and created multiple Levi's and Clorox campaigns which have won Cannes Lions, D&AD pencils, One Show Pencils and made YouTube's top 10 list, and contributed to FCB winning North American network of the year.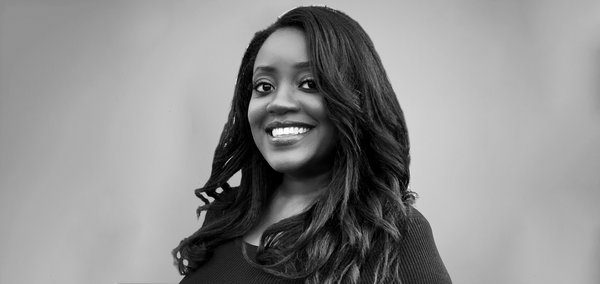 Tia Cummings
VP of marketing, Walker & Company Brands 
/
Tia joined Walker & Company Brands as vice president of marketing in November 2019. She leads all marketing-related strategy and execution for the company's Bevel and Form Beauty brands, as well as product and digital marketing, social media strategy and PR. Tia is an Effie award-winning marketer with more than 15 years experience, working with bluechip companies including L'Oreal, Johnson & Johnson, and Kellogg's. In 2019, she was recognised as one of Brand Innovator's 40 Under 40 honorees.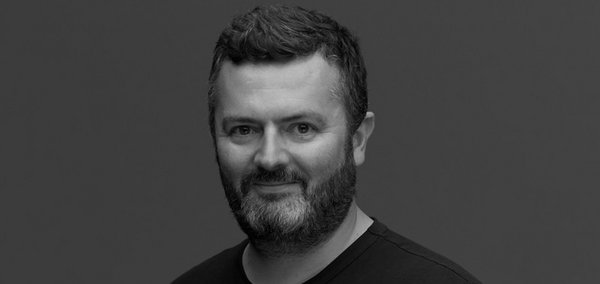 Tom Morton
CSO, R/GA 
/
Tom leads the strategy practice across R/GA's six US offices, orchestrating a pack of over 100 strategists, marketing scientists, and media and connections planners. Together they advise brands including Nike, Samsung, Reddit, Google, ESPN and Uber on how to show up in the connected world. Tom's wider interests in the company include overseeing R/GA's media practice and its company purpose, and its ethical data ventures program. Tom's COVID lockdown hairstyle has recently progressed from rescue owl to 1970s French TV presenter.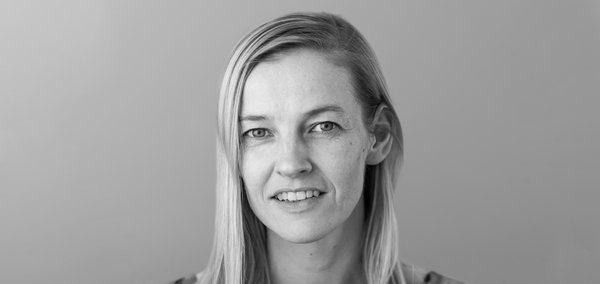 Katrina Stirton Dodd
editor at large, Contagious 
/
Katrina Stirton Dodd is editor at large at Contagious, a consultancy dedicated to helping brands and advertising agencies around the world understand and adapt to shifts in marketing, consumer culture and technology. She was a founding member of the Contagious Advisory team and prior to that was launch editor of I/O, the company's insights and intelligence platform. Katrina has a history of writing about what happens when creativity and commerce collide, a fascination for innovation and an enduring love of music videos.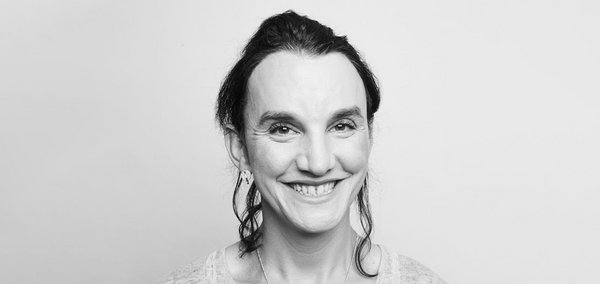 Tea Uglow
creative director, Google Creative Labs 
/
Tea is a writer, LGBTQ activist, and a speaker on innovation, inclusion, and digital futures. She founded Creative Labs for Google in Sydney (2011) and London (2007) and focuses on projects with cultural organisations to enable artists, writers, dancers and other cultural practitioners to digitally augment or interpret their work. She has been involved with 10 book projects, 17 websites, six apps, a feature film, three plays, two concerts, four museum exhibits, lots of advertising stuff, and some teddy bears that talk.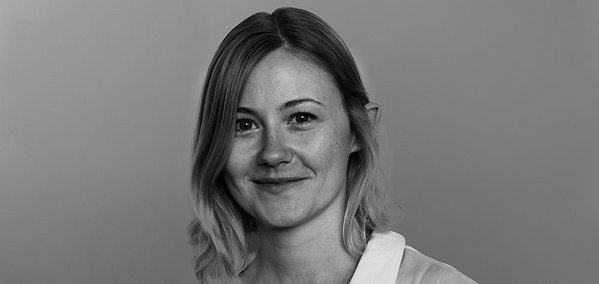 Becca Peel
Strategist, Contagious 
/
As a strategist on the Contagious Advisory team, Becca develops insight and knowledge for brand and agency clients, helping them understand and adapt to shifts in marketing, consumer culture and technology, shared through written reports and impactful presentations. She is also a regular contributor to the I/O intelligence tool, dissecting the best creative work from around the world. Prior to Contagious, Becca worked at London ad agency and strategic consultancy The Gate.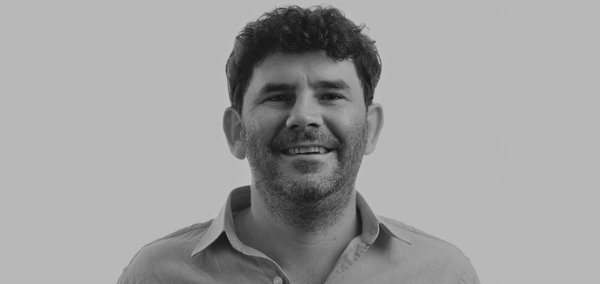 Pedr Howard
SVP, Creative Excellence, Ipsos MORI 
/
Ped has spent his career spanning all aspects of advertising research. He currently leads Strategy and Creative Development for Ipsos in the US, working on matching the Ipsos offer and narrative for achieving Creative Excellence to the ever-changing needs of clients. He is passionate about advertising, creativity, and bringing consumer research and data into the communication development process. Originally from the UK, he moved across the pond in 2010 and now lives in Stamford, Connecticut.
Agenda (all times listed at EST) 
/
12:00 WELCOME / Chris Barth, Lead Strategist, Contagious
12.05 CONTAGIOUS CARDIO / Purpose by default / Katrina Stirton-Dodd, Editor at large, Contagious
12.18 HIIT / From love brands to post brands: understanding brands as social movements / Natalia Suniga
12.20 STRATEGY CORE / rigor for radicals: practicing strategy in revolutionary times / Tom Morton, Chief Strategy Officer, R/GA
Strategists working today are steering brands through a pandemic, a lockdown, a downturn, a racial justice uprising, and a media boycott. And that's before the crisis of democracy. These are revolutionary times, and strategists need to help brands face up, step up and act. There's not exactly a library of case studies marked 'in these unprecedented times', but there are frameworks and skills that can help. It's rigor, rather than randomness, that enables strategists to drive radical responses.
12.45 - 13:00 BREAK
13:00 HIIT / Having a video game strategist might not be crazy / Zach Stubblefield
13.05 CLIENT CORE / Walking the walk at Walker & co / Tia Cummings, Vice President of Marketing, Walker & Company Brands
As the marketing VP of a small group of brands within P&G, Tia Cummings leverages size as an advantage to stay nimble, follow purpose, and be the best client possible
13.30 PARTNER CORE​​​​​​​ / A preview of pearls: principles of effective advertising, based on research learnings / Pedr Howard, SVP, Creative Excellence, Ipsos
Ipsos has undertaken a vast statistical review of thousands of pieces of creative, looking at creative variables, KPIs and research diagnostics. This leads to an evidence-based look at current trends for more successful (and less successful) creative executions. The result is a set of learnings on what levers are available to create more effective advertising, and what trade-offs happen when you pursue certain tactics. This session will give a sneak peek into some of the high-level findings. Some will likely be reassuring… and some perhaps surprising.
13:45 - 14:00 BREAK
14:00 HIIT / A case for multicultural marketing / Fatia Kasumu
14:05 CREATIVE CORE / Autistic perspectives on humaning online / Tea Uglow, Creative Director, Google's Creative Lab
14.30-15:00 BREAK
15:00 HIIT / The four forces of allyship: what is it and why you can't afford to miss out on it / Brandon Heard
15:05 CONTAGIOUS CARDIO / The (digital) experience economy / Becca Peel, Strategist, Contagious
15:20 CREATIVE CORE / Feed your fire: the three daily practises needed to grow a successful career in the creative biz / Karin Onsager-Birch, Co-President, Chief Creative Officer, FCB West
15.45-16:00 BREAK
16:00 HIIT / Do lifestyle brands normalize or vilify the american dialect? / Jazmin Burrell
16.05 CLIENT CORE / Playing with fire / Fernando Machado, Global Chief Marketing Officer, Restaurant Brands International
Feel the learn with Burger King's CMO Fernando Machado, fearless proponent of creative bravery, playing with culture and moldy Whoppers
16:40 WRAP UP / Chris Barth, Lead Strategist, Contagious
Our 2020 partners 
/
To learn more about how your company can become an official event partner, please contact [email protected]

Like this article? Share with your network: