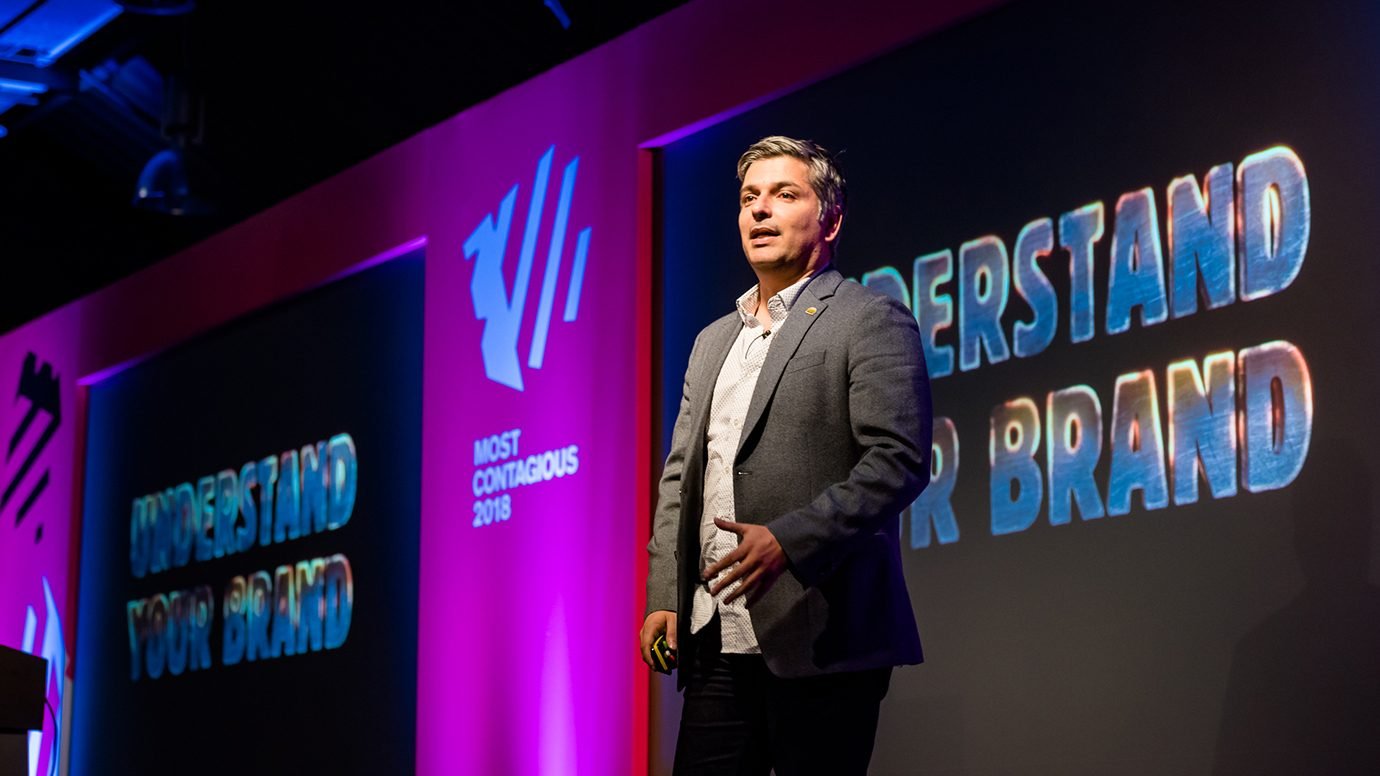 Get your ticket to the greatest marketing event of the year 
/
In just one day we'll deliver the insights behind the year's best campaigns and uncover the most important trends for the year ahead.
Join us in London on December 5 for Most Contagious, an event designed for anyone hungry for insights about how to make world-class, future facing marketing campaigns.
You could say that it's the greatest marketing event of the whole year… and a lot of our attendees do:
'You cannot get a better event'
'It's the best conference I've ever been to'
'Absolutely unmissable, inspirational and educational'
'I haven't felt so inspired and proud of my job in a long time'
'It's advice that you can go home and really execute upon, which is priceless'
Thanks for the feedback, guys. And even though the advice is 'priceless', we've worked really, really hard to put a price on it. Right now that price is just £600, so snap it up quickly before it increases.
If you would like to make a group booking or have any questions at all, please contact [email protected]
Highlight Reel 2018 
/
Most Contagious is designed to give attendees a rapid understanding of how to create effective, modern marketing and steal a march on the coming year. Last year we had 28 speakers delivering 20 different sessions, all on one stage in one day. This is what it looked like:
Here's just some of what we crammed onto one stage at last year's event, earning us a Net Promoter Score of 9/10 
/
A keynote from Burger King global CMO, Fernando Machado
The client and agency team behind Nike's Nothing Beats a Londoner campaign
The client and agency team behind Bodyform's Blood Normal campaign
The client and agency team behind KFC's FCK print campaign
The agency team behind Lacoste's Save Our Species campaign
The creator of the Palau Pledge
Author of The Choice Factory, Richard Shotton
The Economist on The World in 2019
Contagious talks on:
Brand Bravery
Machine Learning
Future Foods
Cannabis
Divisive Values
The Retail Renaissance
Our 2018 brands and agencies 
/
Most Contagious is the perfect chance to network with some of the biggest brands and agencies from around the world
Our 2018 partners 
/
To learn more about how your company can become an official event sponsor for Most Contagious 2019, email [email protected]
Venue 
/
Get yourself fit for the future by joining us in London on 5 December 2019 at the Business Design Centre, 52 Upper Street, London N1 0QH.
Should you require accommodation, click here to get a 12% discount off BB rates at the Hilton Hotel (at the doorstep to our event venue).
If you have any questions or require any further information, please email [email protected]
Like this article? Share with your network: