Planet Matters: Brands Against Calamity 
/
We need to get serious about sustainability. Join us – in person! – on 9 June at VUE Leicester Square to find out which brands are leading the way, what agencies can do to galvanise change, and how you can make an impact on the biggest challenge facing humanity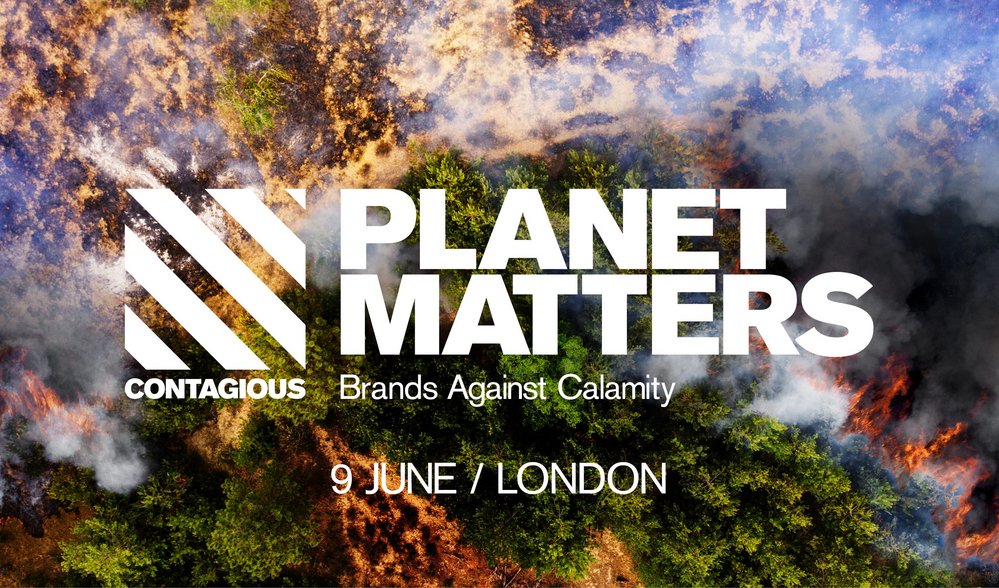 Remember the climate emergency? While inflation and the war in Ukraine dominate the news agenda, the health of the planet remains the defining issue of our era. It is also the biggest catalyst for change across the business landscape – change the advertising industry can and must galvanise.
Join us – in person! – on 9 June at VUE Leicester Square to find out which brands are leading the way, what agencies can do to accelerate progress, and how you can make an impact on the biggest crisis facing humanity.
Our insight-filled half-day event (9am-1pm BST) will showcase inspiring and effective campaigns, collaborations and initiatives from companies that want to be part of the solution, not part of the problem. The Contagious team will share their pick of the best in climate communications, their perspective on beacon brands demonstrating leadership in sustainability and the innovations that will help drive change. Our featured experts will provide first-hand experience of what it takes to create change in legacy organisations, how to deliver campaigns that influence consumer behaviour, and how the advertising industry itself can – and must – evolve to meet the challenge of climate change.
Whether you're anxious or angry about the impact of climate change, our industry helped to create this situation. It's time to help – REALLY HELP – sort it out.
Get Tickets 
/
Seating is strictly limited and likely to sell out fast, so book your tickets now. For larger group bookings or any other questions or issues relating to the event, contact [email protected]
Topics & Talks 
/
Planet Pioneers / In this session we'll focus on the beacon brands working to embrace sustainability throughout every layer and level of their organisations. These are the leaders who show that change is within everyone's grasp and set the standard for those eager to level-up their response to the consumption crisis.
Comms for the Climate / It's not enough to be green, you've got to be creative too! Our pick of the campaigns designed to provoke, surprise and entertain their way into the hearts and minds of consumers, change attitudes and behaviour and galvanise support for a more sustainable lifestyle.
Innovation Salvation? / There's more to creativity than advertising, and this session will focus on the innovators seeking solutions to some of our toughest consumption-related problems. Be inspired. Be amazed. Help them scale!
Speakers 
/
Hear from the Contagious editorial team and a lineup of experts working to transform sustainability from an ambition to reality. More speakers to be announced shortly.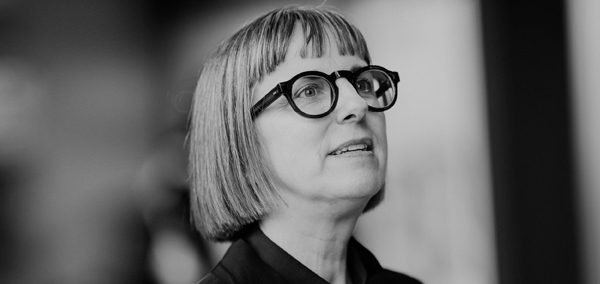 Lisa Merrick-Lawless
Co-founder, Purpose Disruptors  
/
Lisa was named one of Campaign magazine's Top 10 most influential people in advertising for her work on climate awareness and action within the industry. With over 20 years' experience in the industry, she's held leadership positions for brands client-side and in creative agencies, working with Coca-Cola, Marks & Spencer, Heineken, Tetley, Unilever, Walgreens Boots Alliance and more. In 2019 she co-founded Purpose Disruptors to 'help the industry transition so it only creates work in line with a 1.5 degree world' and now dedicates her time, skills and experience to social and environmental impact.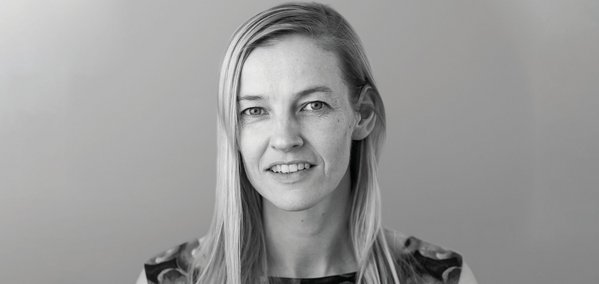 Katrina Stirton-Dodd
Editor at Large, Contagious 
/
Katrina has been part of the Contagious team since joining as a researcher in 2006. She is borderline obsessed with what happens when creativity and commerce collide, and a fan of innovation in any sphere, analogue or digital. She was a founding member of Contagious Advisory and prior to that was launch editor of I/O, the company's strategic intelligence platform. As Editor at Large she's now responsible for curating and delivering the company's live content and events: give her a Zoom link and she will give you the world.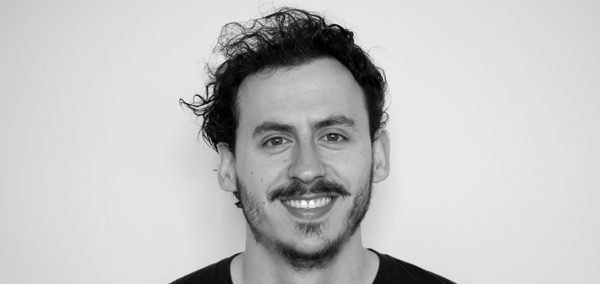 Sunil Bajaj
Staff Writer, Contagious 
/
Sunny joined the Contagious editorial team in early 2019 following two and a half years at London iris worldwide as a strategist. Now media side, he is one of the staff writers on the Contagious Editorial team – contributing articles, opinion pieces, trends and brand spotlights for Contagious' online I.O intelligence tool and quarterly released magazine.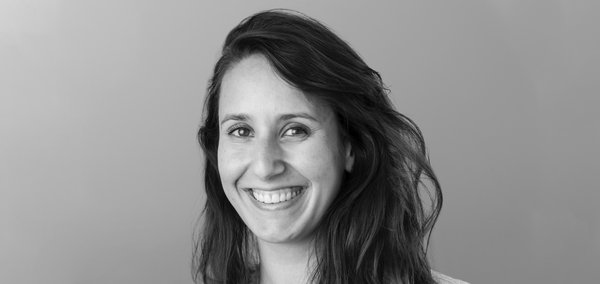 Chloe Markowicz
Editor, Contagious 
/
Chloe oversees the content featured on the Contagious Online intelligence tool – which is filled with best-in-class commercial creativity – and in the quarterly Contagious print magazine, which provides a curated, measured review of the most important developments driving marketing, technology and business creativity.
Our Partners 
/
Interested in sponsorship opportunities at this event? Contact [email protected] for more information
This article was downloaded from the Contagious intelligence platform. If you are not yet a member and would like access to 11,000+ campaigns, trends and interviews, email
[email protected]
or visit
contagious.com
to learn more.