June 3 / Advice for the Next Decade: Livestream session 
/
2020 is off to an…unexpected start. Join us and learn how to navigate a future where the only constant is change.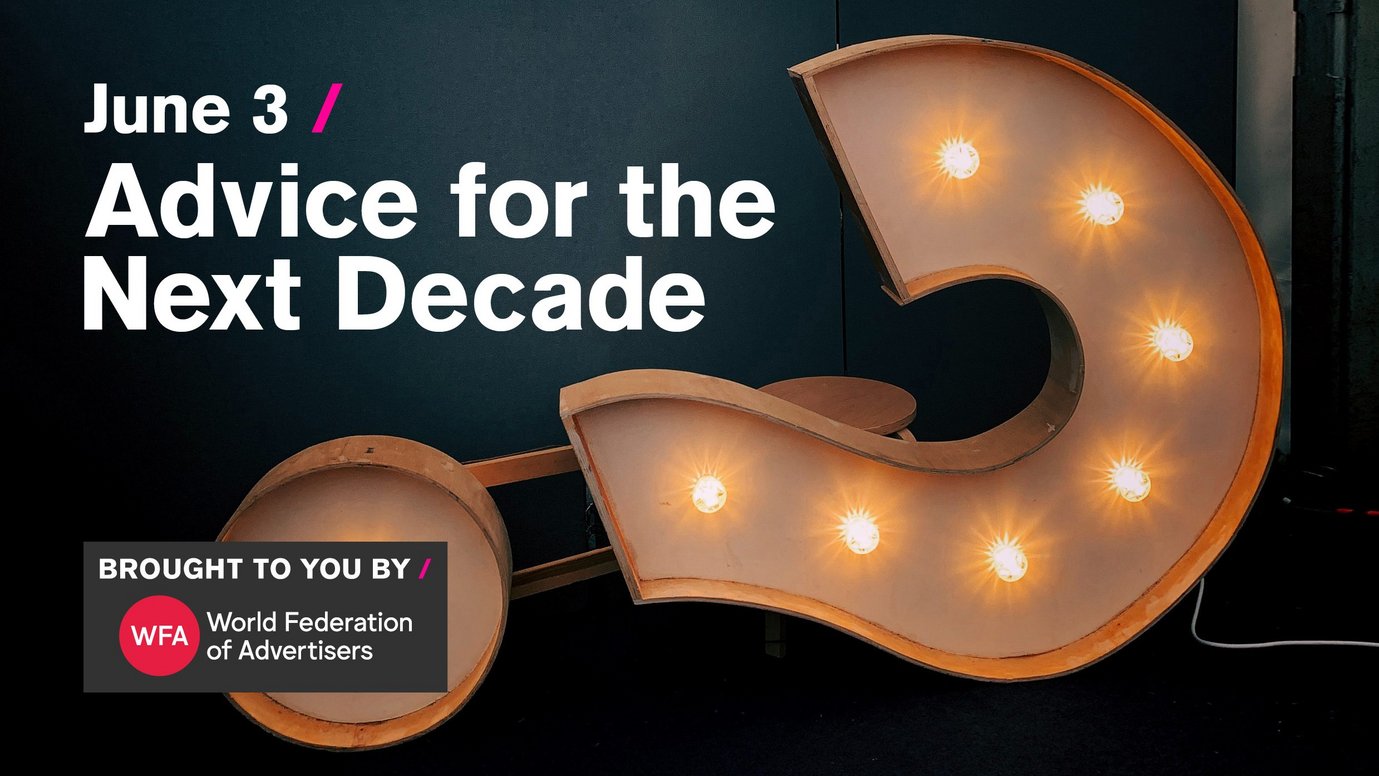 Over the coming weeks we're livestreaming a Lockdown Learning presentation every Wednesday at 2.30pm (UK), tackling the most pressing issues facing brands. Each session lasts between an hour and 75 minutes, and is packed with data and best-in-class examples.
Thanks to the largesse of our brilliant partners the World Federation of Advertisers (WFA), this edition of Lockdown Learning will be brought to you completely free of charge. Can't make the live date? Sign up anyway – all attendees and registrants will also receive on-demand access to the video of the presentation and Q&A, available to view (or rewatch) for one month following the session.
Advice for the Next Decade, Wednesday 3 June, 2.30pm UK – In partnership with the World Federation of Advertisers (WFA)
Most companies' 2020 vision statements turned into pumpkins on New Year's Day. So what's next? While our thoughts are currently focused on the global pandemic, the new decade offers another nine years in which to reset and renew. Only one thing is clear: what got us all this far won't get us through the next decade. This wide-ranging briefing makes no predictions, but it does offer perspectives on how to think about the future that will help set you up for success in the 2020s.
You'll learn:
Why predictions are a fool's game and where to find a dependable perspective on the future
Why real innovation is such a game-changer and how to spot it
How to get – and stay – on the front foot amid rapid change
The importance of reconciling what will change with what will not
Like this article? Share with your network: