Advice for the Next Decade 
/
2020 is off to an…unexpected start. Join us and learn how to navigate a future where the only constant is change.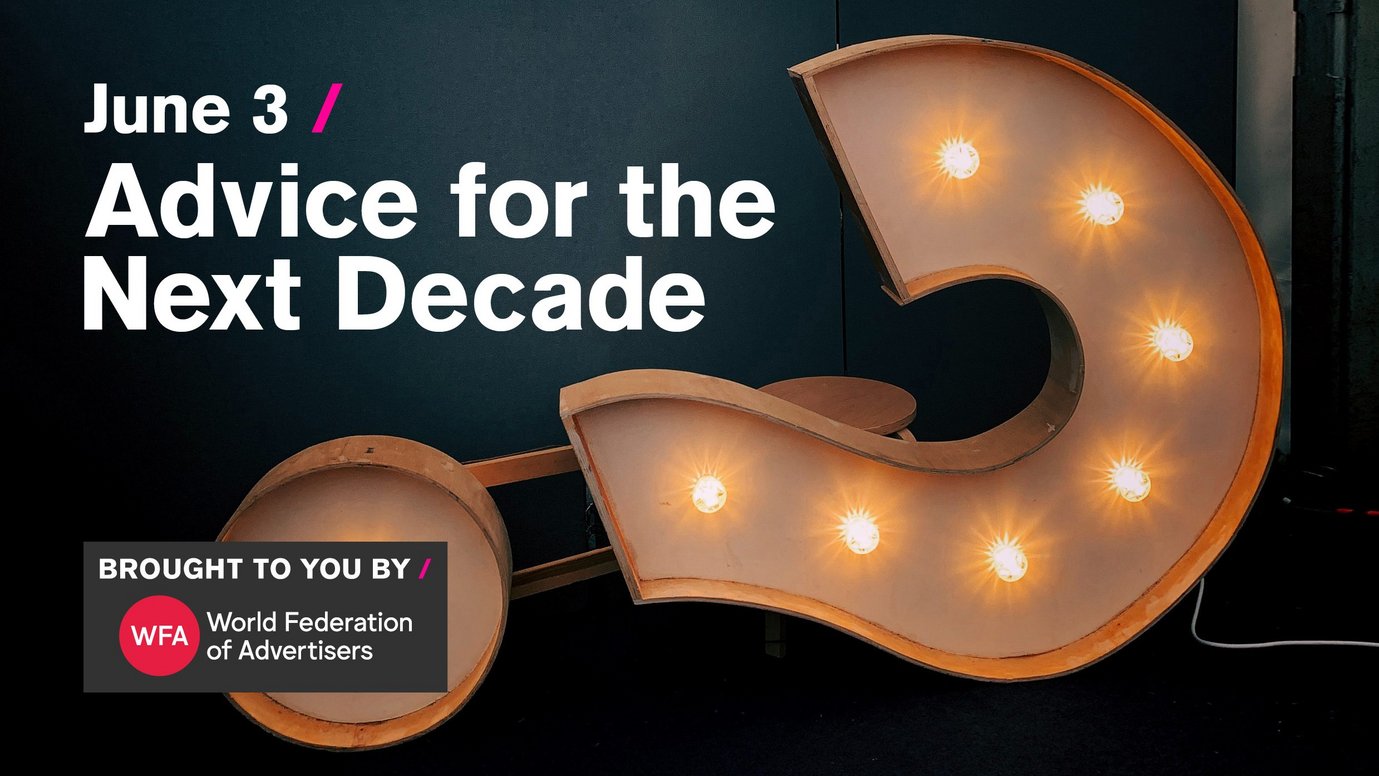 Advice for the Next Decade – In partnership with the World Federation of Advertisers (WFA)
Most companies' 2020 vision statements turned into pumpkins on New Year's Day. So what's next? While our thoughts are currently focused on the global pandemic, the new decade offers another nine years in which to reset and renew. Only one thing is clear: what got us all this far won't get us through the next decade. This wide-ranging briefing makes no predictions, but it does offer perspectives on how to think about the future that will help set you up for success in the 2020s.
You'll learn:
Why predictions are a fool's game and where to find a dependable perspective on the future
Why real innovation is such a game-changer and how to spot it
How to get – and stay – on the front foot amid rapid change
The importance of reconciling what will change with what will not
We will also be joined by Rob Dreblow, the global head of marketing services at the World Federation of Advertisers. Dreblow will share five key takeouts from the WFA's recently published report on the Marketer of the Future, which surveyed over 700 leading marketers from all over the world.
This session is no longer available. If you want to watch a recording, or would like us to deliver the talk live for you and your team, please contact [email protected] for pricing. ​​​​​​​
Like this article? Share with your network: