Digital Reboot: Free Livestream session 
/
There's more to digital marketing than optimisation and efficiency: it's time to get serious about the brand-building potential of our digital creative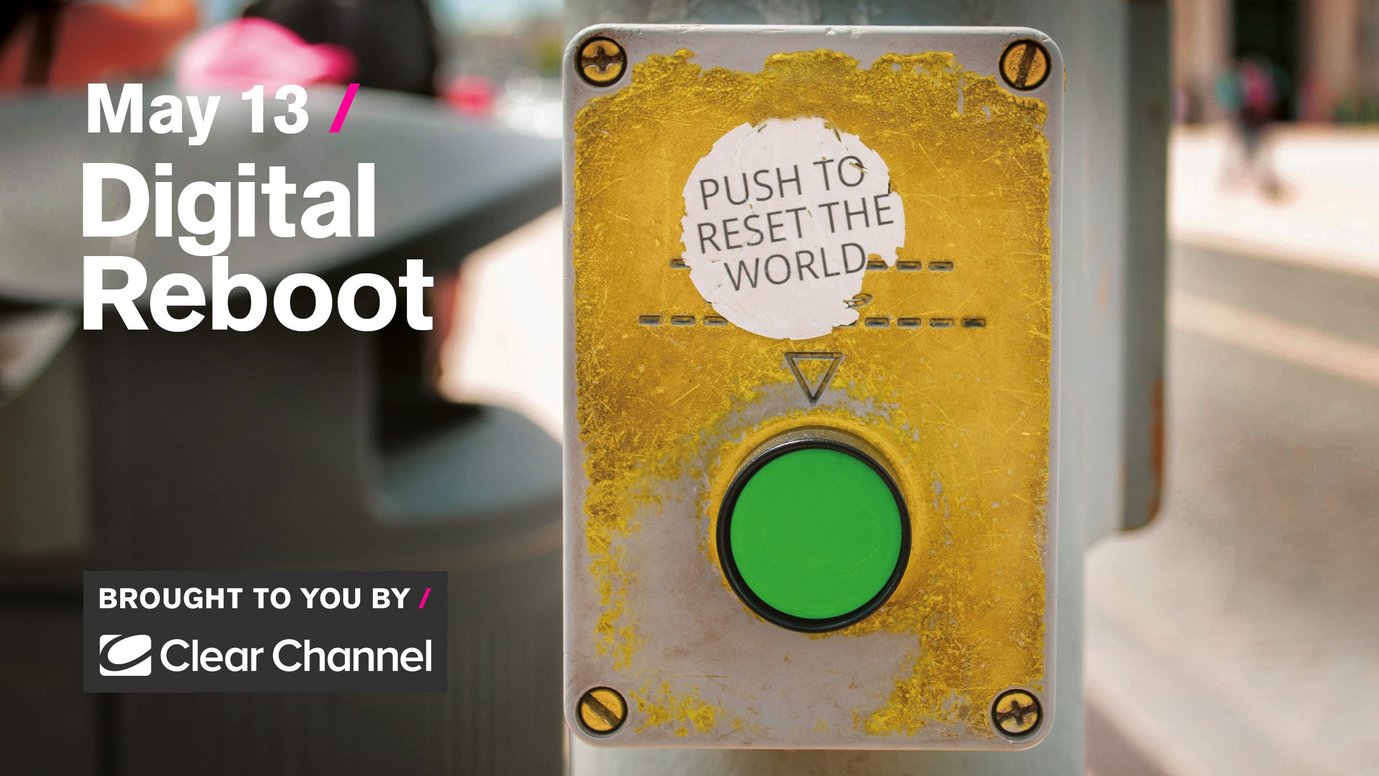 Over the coming weeks we're livestreaming a Lockdown Learning presentation every Wednesday at 2.30pm (UK), tackling the most pressing issues facing brands. Each session lasts between an hour and 75 minutes , and is packed with data and best-in-class examples.
Thanks to the largesse of our brilliant partners Clear Channel, this edition of Lockdown Learning will be brought to you completely free of charge. Can't make the live date? Sign up anyway – all attendees and registrants will also receive on-demand access to the video of the presentation and Q&A, available to view (or rewatch) for one month following the session.
Digital Reboot – in partnership with Clear Channel
Digital technology has over-delivered on all the wrong KPIs. Shady programmatic, insecure data, privacy concerns, obfuscation and complexity: all funded by advertising that may not even be effective.
While the term 'performance marketing' has become synonymous with low-effort, low-quality retargeting, we believe that adland needs to raise its game. In this session we'll argue that in a world gone digital, we need to be more creative, not less, and share examples of brands that are successfully rebooting.
You'll learn:
Why people doubt the merits of 'performance marketing'
How prioritising value over cost cutting can elevate your digital comms
How meaningful measurement can radically influence the performance of your brand
What the smartest brands and agencies are doing to get the most from digital
Aimee McKay, Client Partnership Director at Clear Channel, will also be joinging us to talk about Mass Localisation: The Path Out of Lockdown. As societies around the world start to emerge from the first phase of the Covod-19 crisis, what role can OOH play in galvanising communities and breathing life back into local economies?
Missed the live session? It's not too late, you can view the on demand version for free here.
Like this article? Share with your network: