Marketing vs. Environment: Free Livestream session 
/
As the world consumes more conscientiously, find out how the smartest brands and marketers are adapting to thrive in a future where less is more.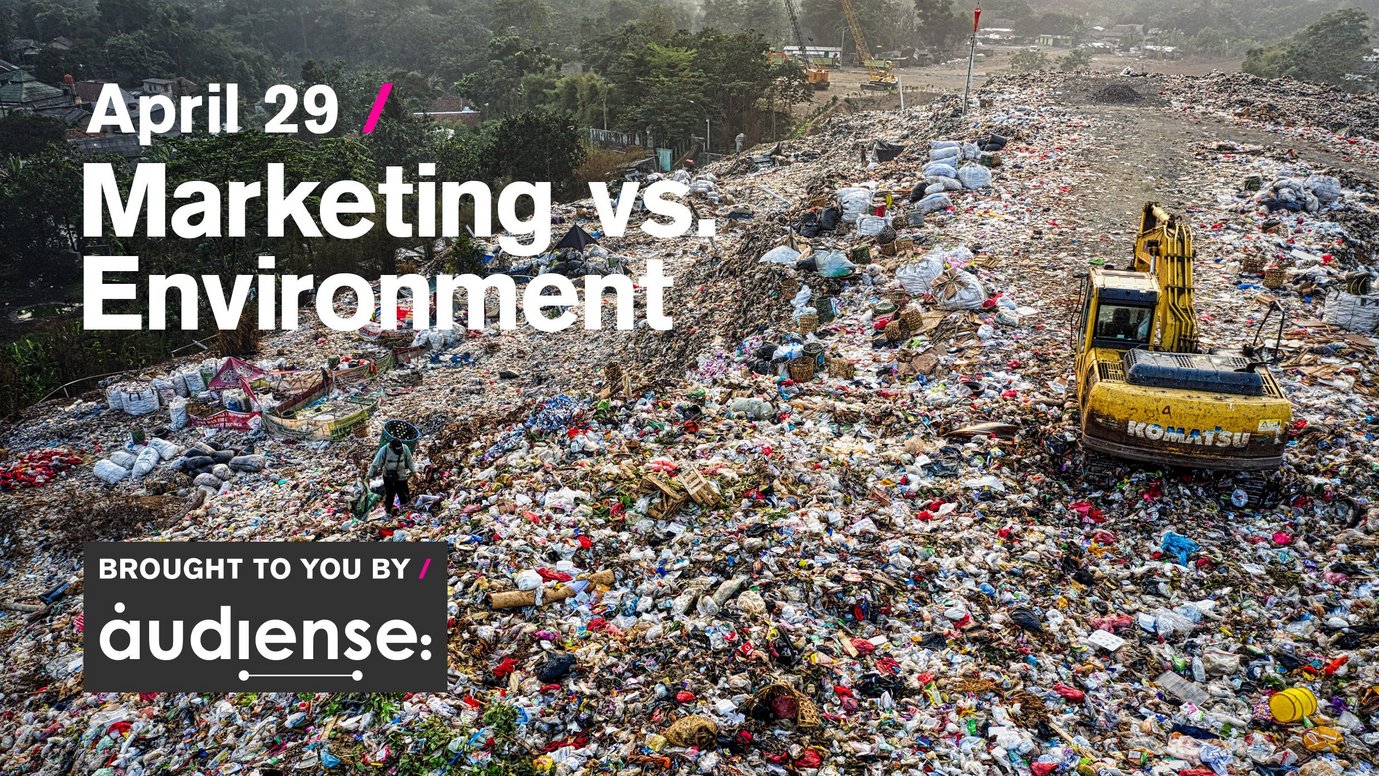 Over the coming weeks we're livestreaming a Lockdown Learning presentation every Wednesday at 2.30pm (UK), tackling the most pressing issues facing brands. Each session lasts between an hour and 75 minutes, and is packed with data and best-in-class examples.
Thanks to the largesse of our brilliant partners Audiense, this edition of Lockdown Learning will be brought to you completely free of charge. Can't make the live date? Sign up anyway – all attendees and registrants will also receive on-demand access to the video of the presentation and Q&A, available to view (or rewatch) for one month following the session.
Marketing vs. Environment – in partnership with Audiense
Advertising exists to drive consumption, but how do we reconcile that mission with the climate crisis, plastic pollution and diminishing resources? How do brands thrive in a world that wants less, not more?
In this 45-minute briefing we'll examine how advertising and marketing can help effect the social change required to mitigate the unfolding ecological emergency. This full-length edition of our free briefing will provide a clear approach for brands and agencies to follow, along with examples of the legacy brands and startups leading the way, insights and analysis on the approaches they've adopted.
You'll learn:
The role marketers and agencies can play in educating and motivating the public to help the environment
How brands and agencies can adapt to – and encourage – consumers' desire to embrace more sustainable lifestyles
The four key behaviours that can dramatically reduce the impact of consumption
The benefits that environmental responsibility bring to brands as well as the planet
How legacy brands and startups are embracing – and communicating the need for change​
Missed the live session? Don't worry, you can view the on demand version for free here.
Like this article? Share with your network: