Insight & strategy
James Swift
/
19 February 2020
Everything you wanted to know about insights but were afraid to ask 
/
Contagious asks planners and strategists what they mean when they talk about insights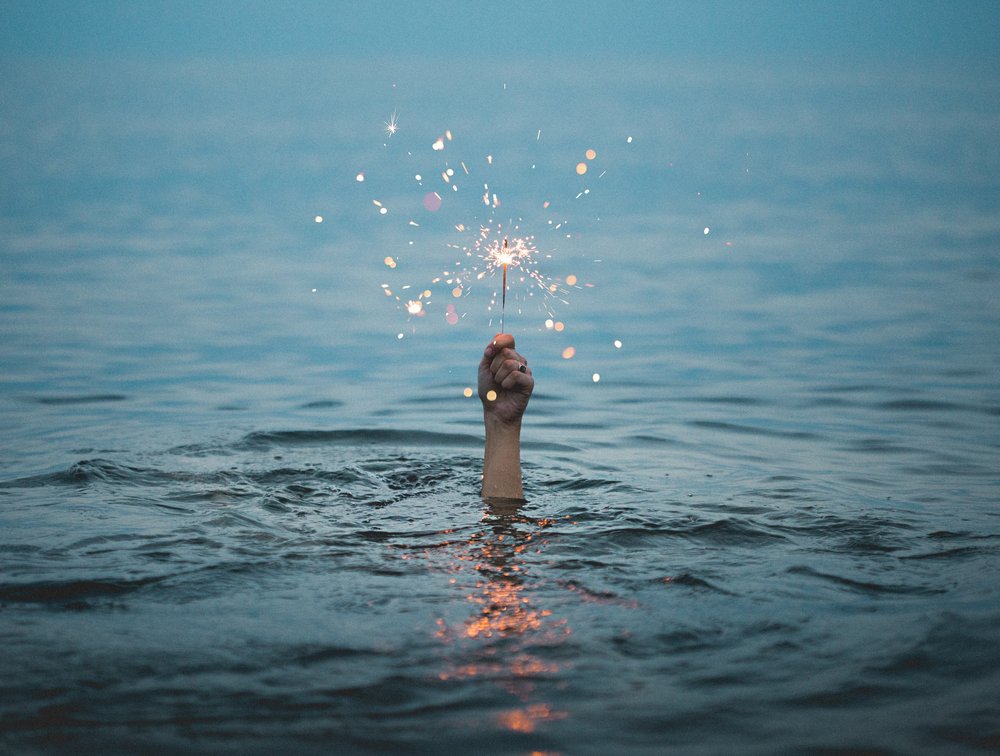 'At the heart of an effective creative philosophy,' declared Bill Bernbach in his 1980 speech for the 4As, 'is the belief that nothing is so powerful as an insight into human nature.'
Not much survives four decades in advertising – ideas, practices, and people all churn fast in this industry – but the hunger for insights is as powerful as ever.
Insights are advertising's 'active ingredient' and clients, under pressure to deliver results within shorter time frames, demand them more and more often.
But what exactly is an insight? It's not as straightforward a question as it should be.
Planners and strategists have an unhelpful habit of stringently gatekeeping what is or isn't worthy of the designation. Professed 'insights' are slapped down as mere observations so often on Twitter that it's become an inside joke among planning communities.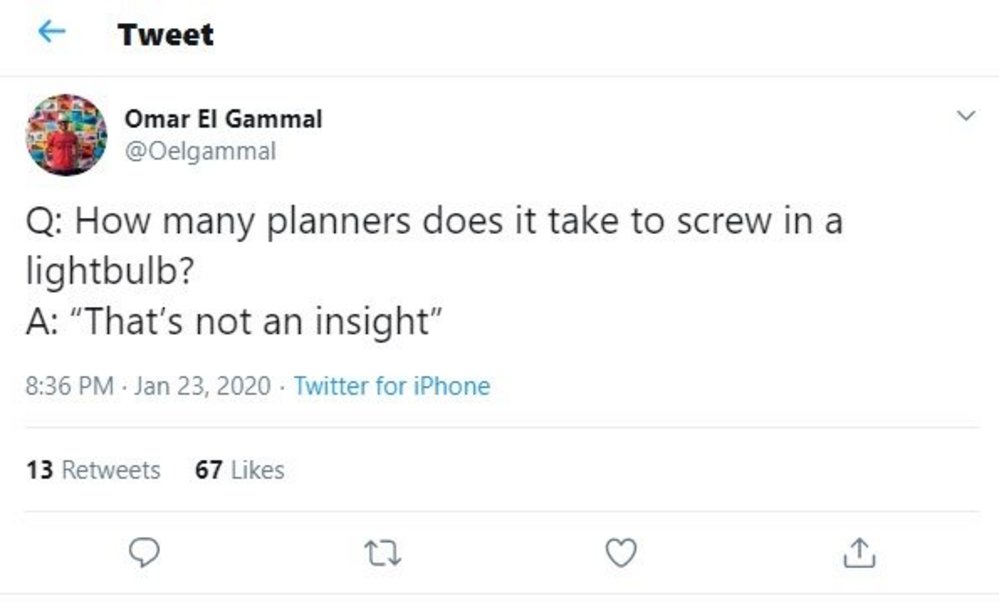 At the other extreme, awards case studies and campaign press releases will dress up any description of a behaviour as an insight, more or less for the same reasons dog breeders will feed ferrets steroids and sell them as expensive toy poodles.
In search of a working definition, Contagious asked senior strategists from across the industry what they mean when they talk about insights.
What is an insight? 
/
'To me, an insight is something that gives you a new way of looking at a situation. And it has to be something that your brand can have a role in addressing. Not all insights should make their way into the idea. The idea should be born from the insight, and resolve it in some way but that is not the same thing as showing it.
Our Bodyform Live Fearless campaign confronts the category taboos holding women back without "showing" the insight that these taboos hold them back. The idea must make a leap from the insight, not play it back.'
- Bridget Angear, joint chief strategy officer, AMV BBDO
'An unspoken truth that sheds new light on the problem. I think we probably got it from somewhere else so won't claim it but it helps us push for new, interesting ways to unlock a problem. I think all creative work needs to be insightful in some way. The strength of the insight though will change based on its relevance or universal appeal.'
- David Halter, national chief strategy officer, CHE Proximity
'I'd say that an insight is a disturbing truth that changes how we see things and sheds a new light on a product, a category, etc. I recently read a nice definition: "Something you didn't know you knew". I like it because there's a, "Hey, I had never thought of it that way' feeling [to it]."'
- Guillaume Martin, head of strategy, BETC
'Obviously the best definition is the Jeremy Bullmore one: "Why is a Good Insight Like a Refrigerator? Because the moment you look into it, a light comes on." An insight is a stepping stone that allows you to move to an idea.
My favourite example is from Mother/Naked for Boots. An observation is that New Year's resolutions are hard to stick to and people often fail. An insight is that people fail because they try to change too many things at the same time. That insight was the stepping stone to Change One Thing.'
- Amelia Torode, co-founder, The Fawnbrake Collective
'Richard Huntington at Saatchi is good on this. He prefers to use the word "revelation" [and he says it] needs to be an astonishing disclosure about the world. Using that kind of definition, only a very small minority of work has an insight.
Mind you, I'd argue that this doesn't necessarily matter. Some great campaigns wear their insights lightly and some terrible ones crowbar them in clumsily. Sometimes it's better to take a less revelatory thought that's maybe been overlooked or poorly communicated and bring it to life brilliantly.'
- Andy Nairn, co-founder, Lucky Generals
'Personally I find friction and tension more helpful and interesting concepts. Where there's friction or tension, there's heat, energy, conversation. That's always a good place for a brand to play. A brand can smooth out the friction or resolve the tension – so there's an active role too.'
- Lucy Jameson, co-founder, Uncommon Creative Studio
'Seeing something which is only obvious after you have seen it!'
- Rory Sutherland, vice chairman, Ogilvy UK
'A revelatory truth: something you've never heard before but know instinctively to be true.'
- Tom Roach, senior strategist
A few other things to consider 
/
After settling on a definition of an insight, you might well ask where to find one. It's a valid question but you're going to have to manage your expectations here. No one can point to insights like they're a location on a map; for the most part, they're a product of expertise and knowledge and hard work. But there are a few helpful starting points.
This article, by Gareth Price, who is now a global brand strategist at Facebook, was as good as any that we came across at offering advice on how to look for insights, including combining facts with observations, and looking for disconnects within data.
We also found this piece helpful for advising where not to look for insights. For example, it is unlikely you will find one relating to behaviours around a specific brand; you should instead look at the whole category.
Also, finding an insight is not the end of the job, you must present it so that it catches the public's imagination, as Jeremy Bullmore discusses here. This means more work but it also admits the possibility that plenty of insights already exist, unearthed but unpolished and just waiting to be smoothed, which is heartening.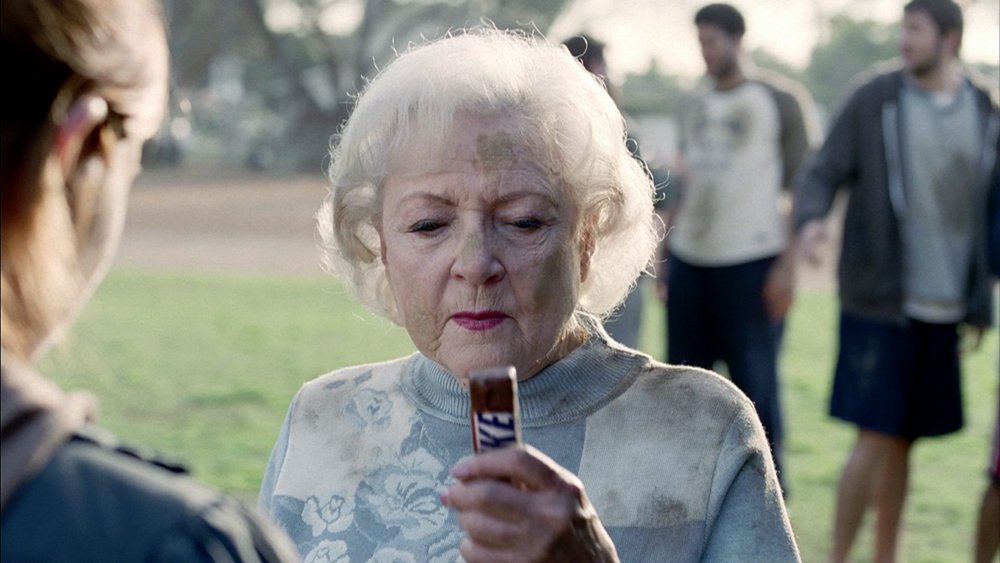 If you're looking for the archetypal example of a consumer insight, Snickers' You're Not You When You're Hungry (by BBDO) is about as clever and successful as insights come: it's fresh yet familiar, polished to perfection, and triggers purchase/consumption behaviour.
As for our preferred definition of an insight, we'd defer to the expertise of the strategists quoted above. Although it's hard not to enjoy Arthur Schopenhauer's snappy composition:
'The problem is not so much to see what nobody has yet seen, as to think what nobody has yet thought concerning that which everybody sees.'
Looking for more insights and creative inspiration? Our online tool, Contagious I/O, is regularly updated with the best campaigns from around the world, as well as in-depth interviews with the clients and agencies behind the work. Find out more here.
Want more Contagious thinking? 
/
Subscribe to the Contagious newsletter to receive a weekly dispatch of campaigns, opinions and research, curated for strategists, creatives and marketers.
Contagious thinking delivered to your inbox 
/
Subscribe to the Contagious weekly newsletter and stay up to date with creative news, marketing trends and cutting-edge research.