Promoted content
Sunil Bajaj
/
20 September 2022
Bring some positivity, win £150,000 of ad space 
/
Creative partnerships director Anto Chioccarelli offers some advice for entrants hoping to win Global's Look Ahead competition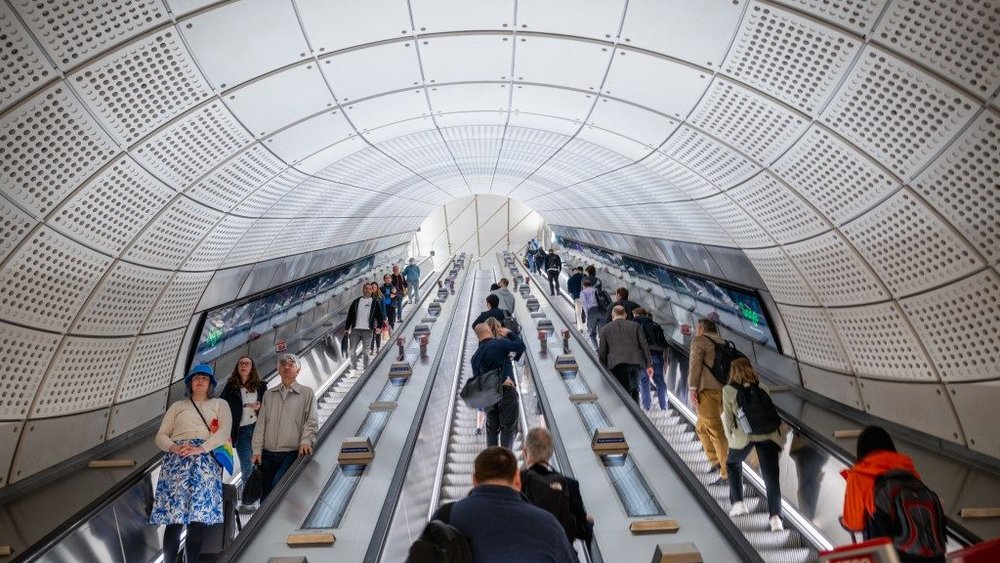 At Contagious' most recent Mavericks & Mischiefs event in London on 8 September, we announced a new OOH creative competition with Global – the media and entertainment group that reaches 51.7 million individuals across the UK every week.
The Brief /
The creative brief for the Look Ahead competition is to submit a brand or client idea for London Underground's new Elizabeth Line and its ribbon screen format, a series of high definition, full-motion landscape LCD screens that run along the length of escalators at 15 of London's busiest stations.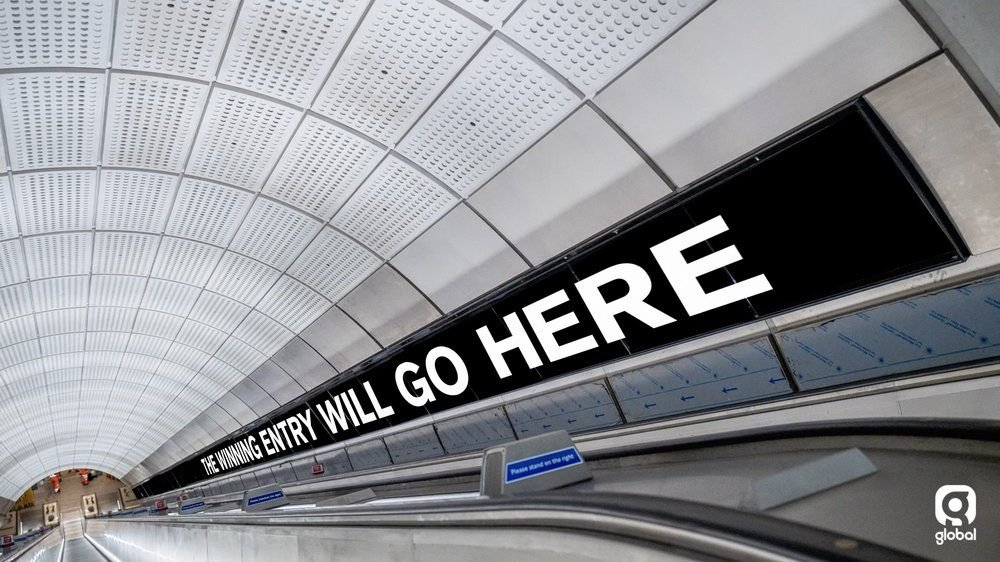 The competition is a partnership with TfL and is being launched to push the boundaries of out-of-home advertising and bring positive and eye-catching creative to London. The lucky winner will then receive a two- week campaign worth £150,000 and will be placed on all 15 ribons across the TfL network for two weeks.
Anto Chioccarelli, creative solutions partnerships director at Global told the audience at Mavericks & Mischiefs that the competition is inspired by this mega trend of nostalgia. 'People are looking back, because when you look forward, the future is quite scary: War, the climate crisis, inflation and the cost of living crisis… so let's bring some positivity, optimism and humour back across London Underground.'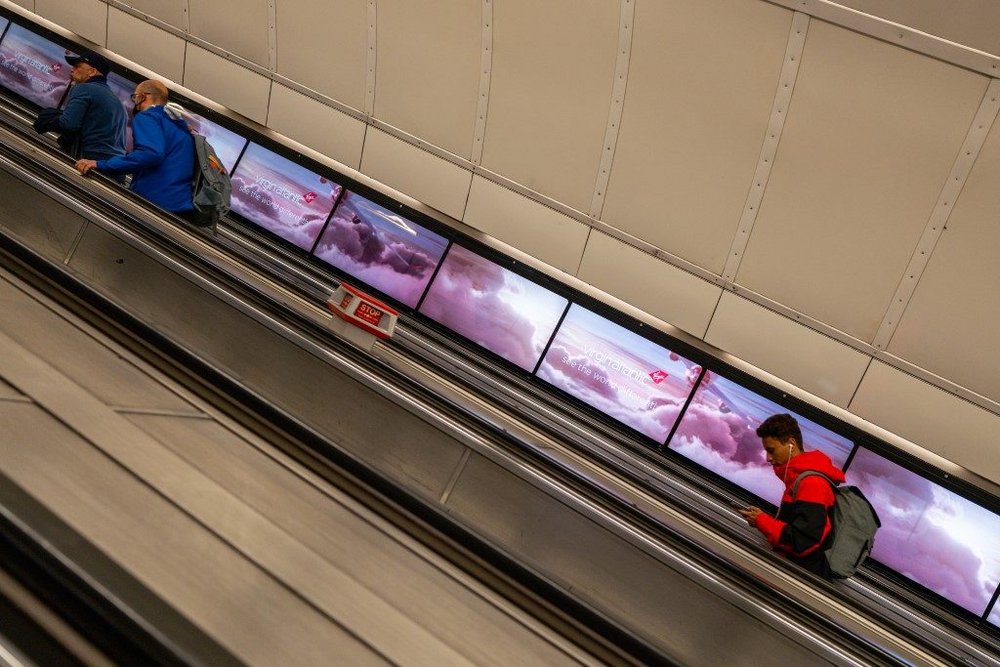 What we're looking for /
Global wants to get in touch with as many creatives as possible through the Look Ahead competition and encourage them to 'design for OOH, rather than adapt' says Anto. 'What we see often is executions getting broken down into smaller screens, but we want people to maximise the full potential of the screen, take people on a journey as they go up and down these escalators.'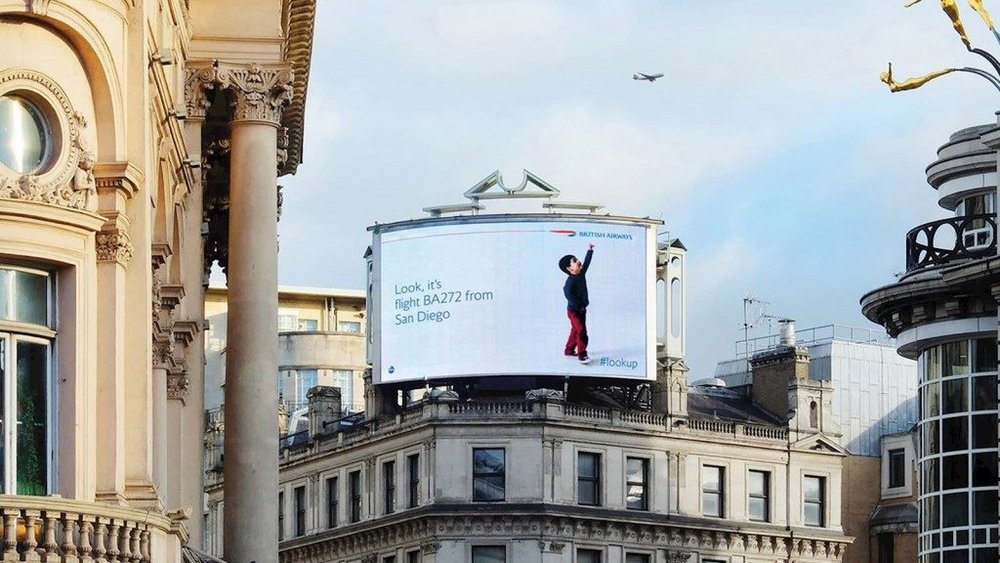 In Anto's talk, she uses examples of Xbox's Survival Billboard, British Airways' Magic of Flying and B&Q's Build a Life as examples of clever, witty and 'less is more' OOH campaigns that raise the bar of what to expect from the medium.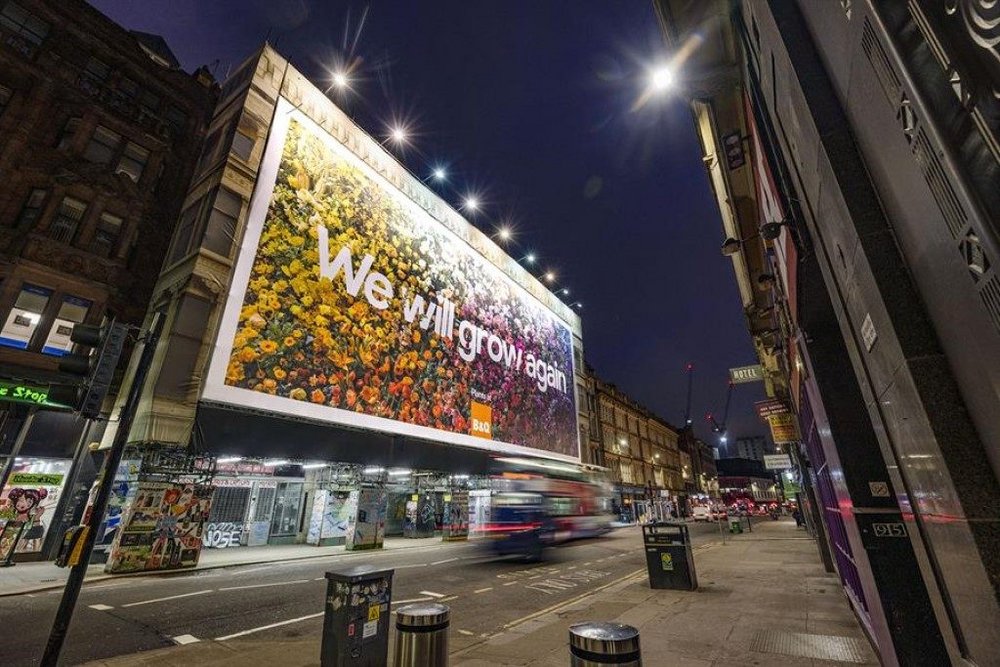 Her advice to creatives planning on entering is to draw from these out of the box or emotionally resonant campaigns, saying that the best work 'Makes people stop. Well maybe not stop [Laughter], because that would be quite dangerous. Makes people think, engage and laugh. You don't have to change the world, a smile will do.'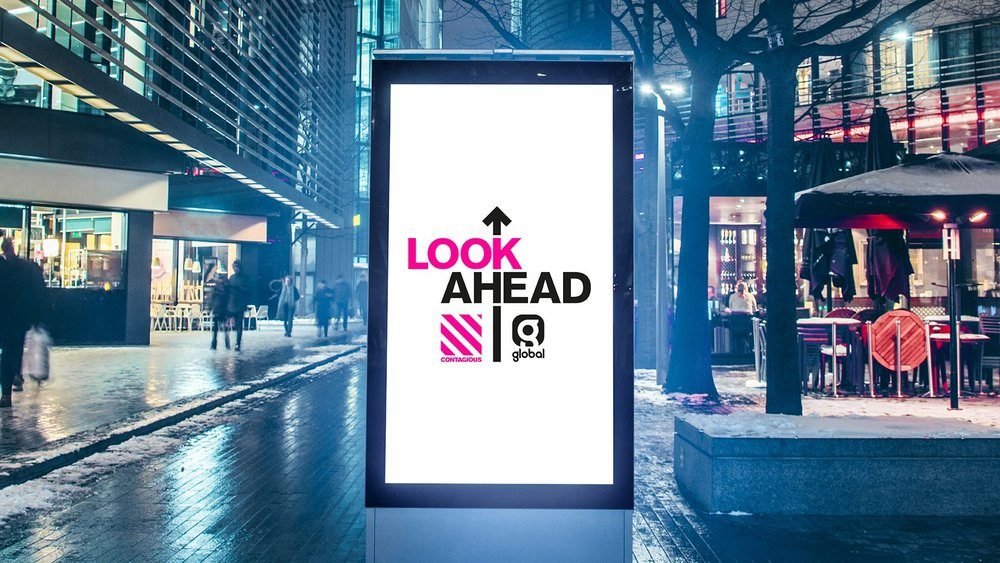 How to enter /
The competition is free to enter and the deadline for entries is midnight GMT on 26 October. This will then be extended to midnight GMT on 1 November for any late submissions.*Please note that entries submitted after midnight GMT on 1 November will not be accepted.*
To enter, download the Entry Kit and Entry Form using the link below. These contain the judging criteria, FAQ's and terms and conditions. Entries must be submitted by midnight on 26 October 2022.
For any further questions, please contact [email protected] We wish you the best of luck!
Contagious thinking delivered to your inbox 
/
Subscribe to the Contagious weekly newsletter and stay up to date with creative news, marketing trends and cutting-edge research.