Insight & strategy
4 July 2019
The strategy behind Burger King's Whopper Detour campaign 
/
Gabriel Schmitt, ECD at FCB New York, tells Contagious how his agency came up with the Whopper Detour for Burger King.
This story originally appeared on Contagious I/O, our online intelligence tool. To find out more click here.
We recently reported on Burger King's audacious campaign that offered discounted Whoppers to people close to the outlets of its biggest competitor.
Using geofencing technology, Burger King's Whopper Detour promotion unlocked when users came within 600 feet of a McDonald's restaurant. Burger King reportedly geofenced 14,000 McDonald's locations across the US.
To take advantage of the promotion, created with agency FCB New York, all users had to do was download BK's app, drive to McDonald's and automatically receive a mobile coupon for a 1-cent Whopper.
Results / According to the brand, The Whopper Detour resulted in 1.5 million app downloads while generating 3.3 billion impressions, equating to $37m in earned media. Meanwhile, mobile sales tripled during the promotion with more than 500,000 Whoppers redeemed (more than 40 times Burger King's past digital-coupon-redemption record).
After the promotion, Burger King continued to sell twice the amount through its app compared to sales before the campaign. Burger King's app also rose to #1 in the US Google Play and Apple app stores in 48 hours.
The campaign also generated the highest weekly traffic increase to Burger King stores since 2015 and the ROI for the campaign was recorded at 37:1.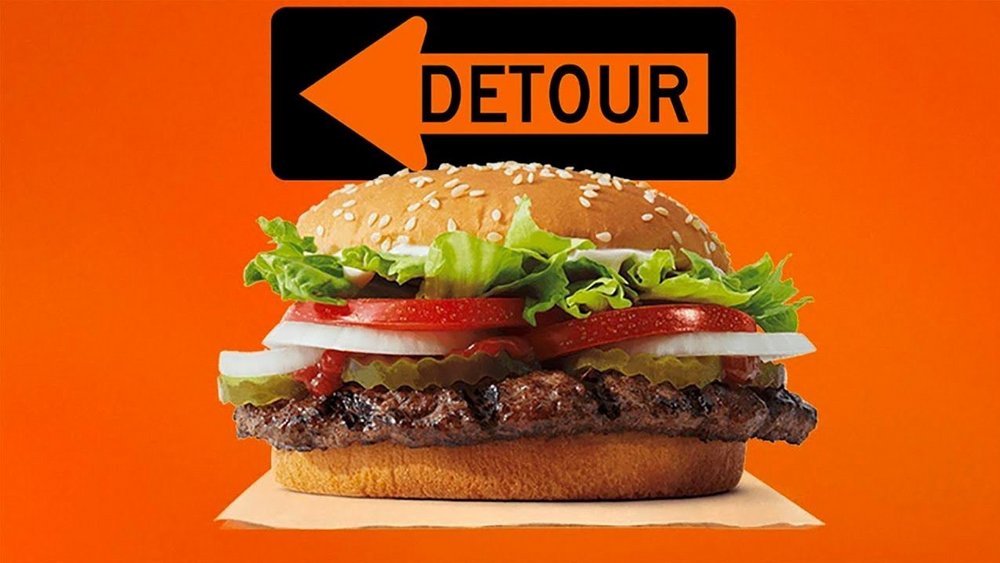 Burger King's The Whopper Detour was also the most highly honoured campaign at the 2019 Cannes Lions International Festival of Creativity, taking home an unmatched three Grands Prix. The campaign won top honours in Direct, Mobile and Titanium (the latter recognises the most ambitious and forward-thinking ideas in marketing).
We spoke with Gabriel Schmitt, executive creative director at FCB New York, to learn about the long battle to get The Whopper Detour on the road.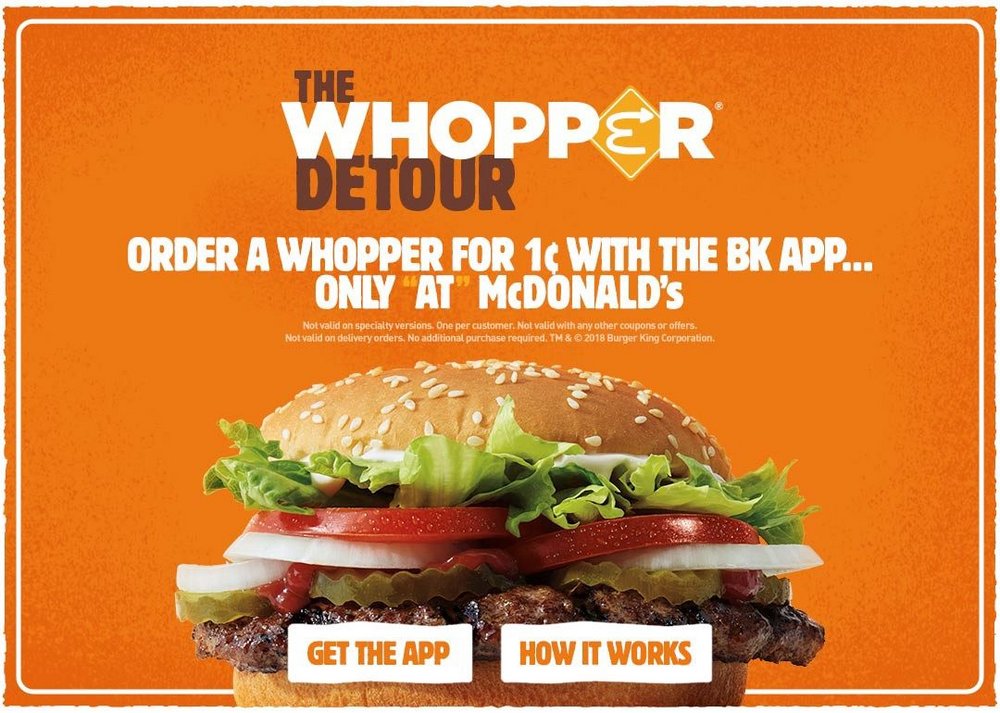 What were Burger King's main challenges prior to the campaign?
There were several challenges. Burger King needed to reboot its mobile presence to boost convenience for its customers and keep up with mobile ordering, which is set to be a $38bn industry by 2020. This campaign also couldn't be crazy just for the sake of being crazy – it had to speak to a business objective from the beginning. Also, the other challenge was to think about what would come after we executed Whopper Detour. Burger King's app now has nine million users and isn't really an app anymore. It is a platform. This platform's users are an audience that needs interesting content and experiences to keep them engaged. We had to consider this, too.
Why had Burger King fallen behind when it came to mobile services?
Burger King has been revamping its products, packaging and outlets. But the mobile app hasn't been a priority and – to be honest – Burger King had fallen behind in terms of what has been happening in the quick-service category. For example, Starbucks's mobile app is massive in the US and is a huge source of revenue, as well as customer data. Burger King was lacking when it came to this stuff.
He immediately started playing with his phone. I honestly thought that he wasn't paying attention or that we'd lost him. But he was actually texting his technology director to come immediately to the FCB New York offices
Gabriel Schmitt, FCB New York
What were Whopper Detour's main objectives?
There was one main business objective: app downloads. Obviously, a knock-on effect of the campaign has been the biggest rise in foot traffic over the past four years and all the positive PR. Not to mention the fact that the campaign has been 40 times bigger than the brand's previously most successful digital promotion with sales tripling during the promotional period. But it all stems from the single ambition of increasing app downloads.
What was the genesis of the Whopper Detour idea? Was there a brief?
We didn't have a brief. I met Fernando Machado [Burger King's global chief marketing officer] in Cannes two years ago. We really hit it off. He liked my previous work and I was keen to collaborate with him because he is such an icon. We talked about various ideas, but one really stood out from the crowd. It was built around the simple insight that Burger King has half the number of outlets compared to McDonald's in the US [Burger King operates around 7,000 stores while McDonald's has more than 14,000]. So, our original idea was around rewarding customers for driving past McDonald's restaurants to get to a Burger King restaurant. The more McDonald's restaurants you pass, the more perks you get.
Fernando was open to this idea initially, but he was preoccupied with having a very successful year at Cannes with campaigns like Google home of the Whopper. He won around 30 Lions and two Grands Prix in that year. I said that I'd talk to Waze [the traffic navigation app] to see how feasible the idea was and get back to him. Waze eventually got back to us with an idea for how it would work, but Fernando disappeared after Cannes and he didn't respond to emails for months.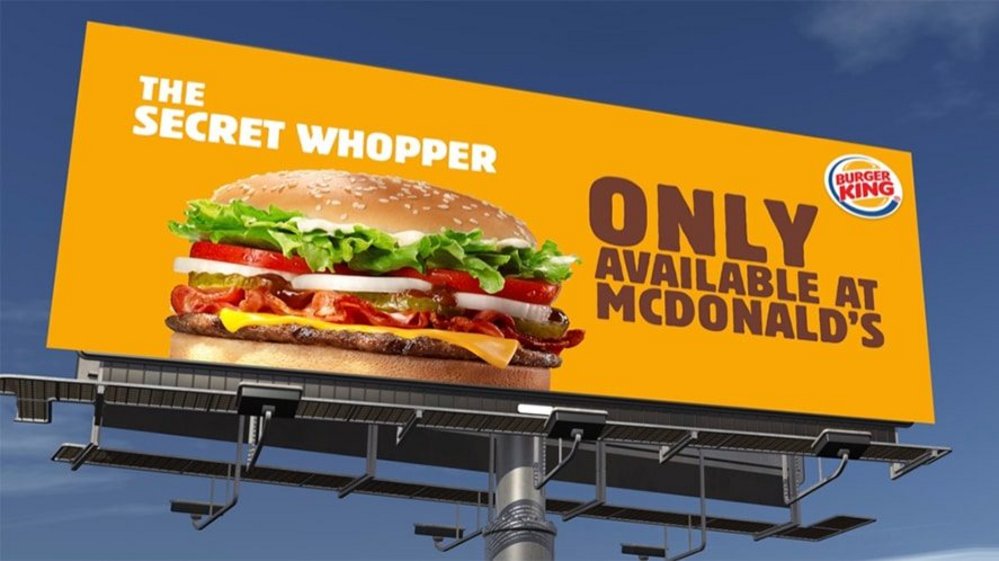 How did you manage to get the idea back on the table?
I randomly emailed Fernando and he responded. I called him and explained the Waze idea but Fernando said it lacked a little bit of 'voltage'. He said it needed to be louder, more PR-able and have more gravitas. But, importantly, he never said no. So, I was determined to make it better. We went back to the office and started working again with the teams until we got to what was essentially the idea for Whopper Detour.
How did you distill the revised idea into a presentation?
We summed the whole idea up in one sentence: 'What if you could buy a Whopper that could only be ordered at McDonald's?' That is what Whopper Detour is, right? So, I emailed Fernando to say, 'Dude we got it.' He came to the FCB New York office and I presented it to him. It was literally just a two- or three-slide deck because the idea was so simple. The insight was really the data point that Burger King has 7,000 stores and McDonald's has 14,000. And the idea was to turn McDonald's stores into our stores.
What was Fernando's reaction?
He immediately started playing with his phone. I honestly thought that he wasn't paying attention or that we'd lost him. But he was actually texting his technology director to come immediately to the FCB New York offices. She happened to be in New York that day and arrived about 20 minutes later to our meeting. Then we began discussing how we were going to make this idea happen.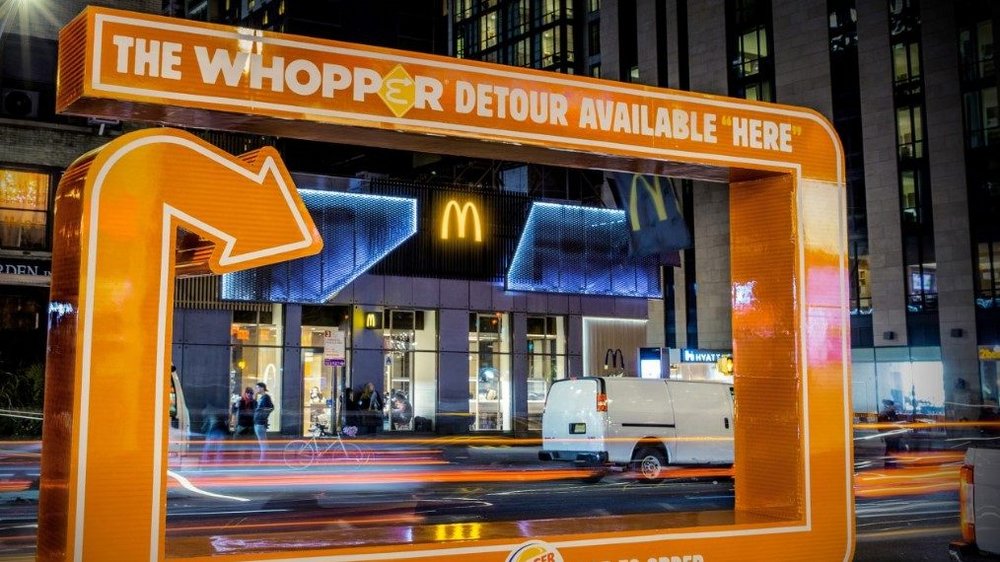 Having sold in the idea, how long did it take to execute?
From that meeting until the campaign launch it took around 14 months. This was mostly because it took ages to geofence the 14,000 plus McDonald's stores. I also had to sit through around 25 or 30 meetings with FCB and Burger King lawyers. Firstly, we had to make sure that what we were doing was legal. Secondly, we needed to establish that we were covered if McDonald's decided to come back at us. That was a legit concern. Making the promotional film was also tough because we went to six or seven McDonald's stores without them knowing. We obviously couldn't shoot anything on their premises so we had to use long lenses, often filming from across the street. We had to hide microphones in cars, as well as other hidden cameras. There were also lots of concerns about not getting McDonald's employees into trouble. We didn't want anyone to get fired. There's a difference between being a smart ass and being an asshole.
Aside from the film, what else really helped to spread the campaign message?
We created a Whopper Detour mobile billboard. We spent two or three weeks driving around the northeast coast, stopping at McDonald's stores and getting people's reactions and sparking little fires of PR and building talkability. We also created print and social posts. Social was super important to get the campaign started. We kicked off the campaign with a single tweet from Burger King that read 'Be right back, going to McDonald's.' It exploded. I think it got something like 50,000 retweets.
How did you leverage geofencing technology?
Burger King handled all that by themselves. Obviously, we helped them with everything they needed, but honestly, all the technology came from Burger King. They didn't need our help because they have such a strong tech team. That is one of the advantages of working with a brand like Burger King.
How did you ensure the press was going to pick up on it?
Burger King has an agency called Alison Brod Marketing + Communications that handled the PR for this campaign. They do most of the campaigns that BK works on, and they're ruthless. They go after all the right places. And that really, really helped. Having an idea and producing an idea, in this case, are two completely different things. We can't do everything without help. It is a cliché, but the more integrated you are, and the more you work as a team with the same agenda, then the better you will do.
How does Burger King coordinate something of this magnitude?
Burger King has a way of working that's very delicate and fast. If anything went wrong –like the technology – over two years of work would have been for nothing. So, Burger King has to make sure everyone is working together with the same agenda, even if they're not the same entity. What matters is the work, and what matters is that the work sees the light in its best manifestation possible. We had a WhatsApp group with a few people from the agencies and Fernando and Marcelo Pascoa [Burger King's global brand lead]. We decided everything through this WhatsApp group, which meant that the campaign was both centralized and streamlined. We had to make so many decisions quickly and react fast to things. Fernando and Marcelo were the centre of it which was vital. There was so much back and forth which was really healthy.
What was the pushback from McDonald's?
To my knowledge, there has been zero pushback from McDonald's. They haven't responded. Even so, I was sitting in meetings with lawyers just two hours before the campaign launched just in case.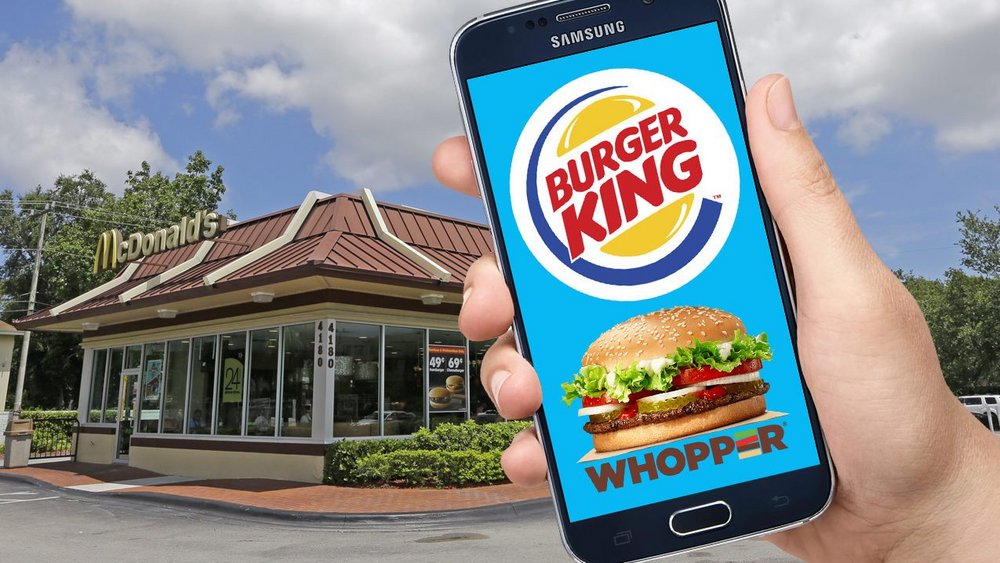 How much more mileage can Burger King get out of trolling McDonald's?
As long as you're doing things that make sense from a business perspective then it doesn't matter what you do. McDonald's trolls and picks on other brands, too. McDonald's is Burger King's biggest competitor, so I think it's only natural to do something like this as long as there are clear business objectives and results.
What results are you are most proud of from Whopper Detour?
On the day of the campaign launch, we were driving around Manhattan and Brooklyn with the cutout billboard trying to get people's attention. We finished around 8pm and went to a bar with the creative and production team. Marcelo then called me and said that they were super happy with all the attention the campaign was getting. But he said that there was a glitch with the app because it was showing 500,000 downloads in one day. That was when it really hit home. It was not a glitch, the downloads just kept on coming. So I'm super proud of having 1.5 million downloads in nine days and insanely proud of taking the app to number one. Not just in the food and drink category, but overall, on the App Store and Google Play for several days. It's amazing to see Burger King above Facebook, Snap, Instagram.
Why are quick-service brands winning so many awards at the moment?
Burger King is partly responsible for building the creative reputation of the category. They have done so many amazing things for fast-food advertising. There is a lot of purpose-driven work out there, but when it comes to burgers, fries, and Coke you can afford to be more fun. It's also aimed at young adults so it's easier to come up with things that make a dent in culture using social media.
Want to create better, braver work? Join us at Most Contagious USA on 27 Jan where we'll distil a year's worth of advertising campaigns, insights and trends into a day of inspirational talks. Click here for the line-up and tickets.
Want more Contagious thinking? 
/
Subscribe to the Contagious newsletter to receive a weekly dispatch of campaigns, opinions and research, curated for strategists, creatives and marketers.
Contagious thinking delivered to your inbox 
/
Subscribe to the Contagious weekly newsletter and stay up to date with creative news, marketing trends and cutting-edge research.