Creativity
Phoebe O'Connell
/
23 June 2021
Cannes Lions: Industry and Digital Craft Winners 2021 
/
Dove and Fortnite were awarded Grands Prix the categories celebrating craft at this year's Cannes Lions International Festival of Creativity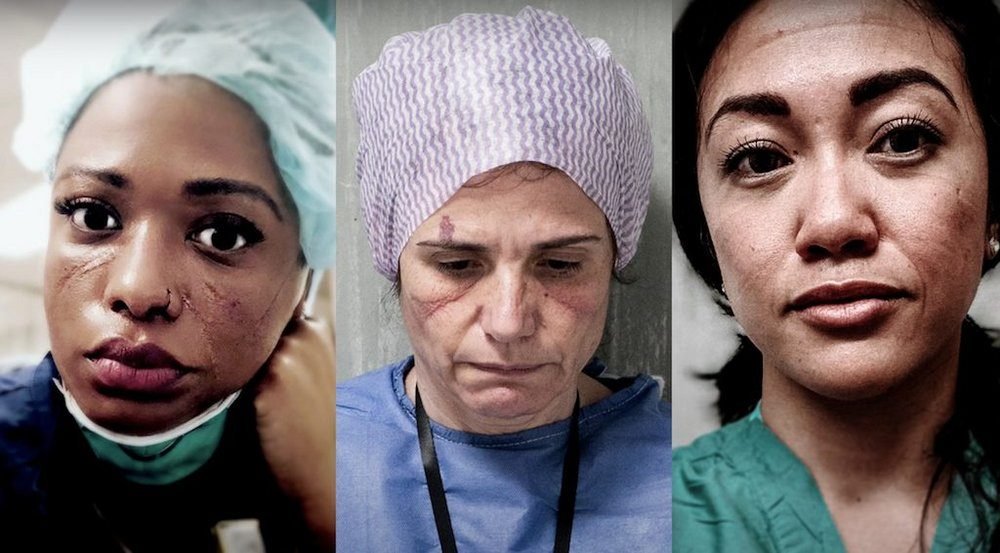 Dove has won the Industry Craft Grand Prix for its Courage is Beautiful campaign, which champions the frontline doctors and nurses fighting the coronavirus.
Created by Ogilvy's London and Toronto offices, the campaign featured photographs of fatigued and emotional nurses and doctors with mask lines on their faces, next to the strapline 'Courage Is Beautiful'.
The campaign also won a Grand Prix in the Print & Publishing category earlier this week.
In the Digital Craft category, the Grand Prix went to Epic Games for its Astronomical Travis Scott Fortnite event in April 2020. The in-game concert was attended by 28 million people and has since racked up over 158 million views on YouTube.
Industry Craft Gold Lions winners /
The Most Valuable News for Folha de S.Paulo Newspaper by Africa DDB, São Paulo.
Zimbabwe for Red Cross by Arnold Worldwide, Boston
Peace, Music and Sausage and Historic Landing for Jimmy Dean by Ogilvy Chicago
Digital Craft Gold Lions winners /
Drawn Closer for Cox Communications by 180La and Nexus Studios
The Uncensored Library for Reporters Without Borders by DDB Berlin
Project Understood for Google AI and Canadian Down Syndrome Society by FCB Canada
The MTA Live Subway Map for Metropolitan Transit Authority (MTA) New York by Work & Co
Alone With Me by Spotify in-house
Cannes Deconstructed 
/
Want to know about the best work and key trends from this year's Cannes Lions International Festival of Creativity? Book a Contagious Cannes Deconstructed briefing for your team and we'll deliver a week's worth of festival insights in one hour. These can be delivered in person (depending on Covid restrictions) or virtually. Contact [email protected] for more information.
Want more Contagious thinking? 
/
Subscribe to the Contagious newsletter to receive a weekly dispatch of campaigns, opinions and research, curated for strategists, creatives and marketers.
Contagious thinking delivered to your inbox 
/
Subscribe to the Contagious weekly newsletter and stay up to date with creative news, marketing trends and cutting-edge research.