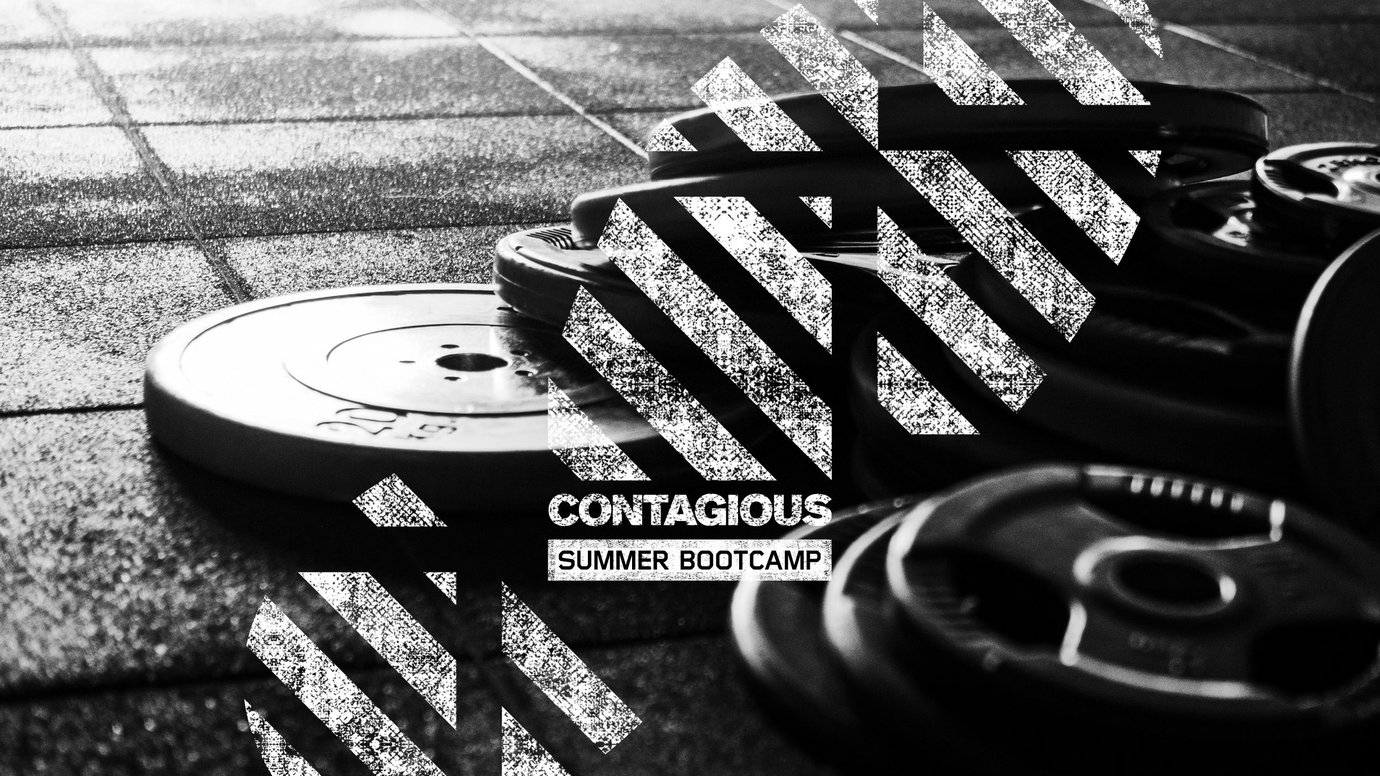 event
Contagious Team
/
20 May 2019
Contagious Summer Bootcamp 2019 
/
On 16 July, we're going to get you match-fit for marketing with the Contagious Summer Bootcamp.
Our half-day event in London is designed to help attendees learn from the best so they can make the best work. Contagious will push you to ditch the flabby thinking with a personal brain training programme, comprising of:
Core workout 
/
Five masterclass keynotes from some of the industry's most-revered figures in their disciplines will improve your core skills in creativity and strategy.
Confirmed speakers /
Rory Sutherland / Vice Chairman of Ogilvy
Laura Jordan Bambach / CCO of Mr President, ex-president of D&AD
Nils Leonard / CCO and founder of Uncommon
Andy Nairn / CSO and founder of Lucky Generals
Lynsey Woods / Director of marketing at Carlsberg UK​
Speed and cardio 
/
The Contagious team will make sure you are up to speed with the latest work and thinking by analysing the key themes and insights from the recent Cannes Lions festival. Each session will be based on behind-the-scenes access to jury presidents, press conferences and the teams that created Grands Prix-winning work.
Confirmed speakers /
Katrina Stirton-Dodd / Head of trends, Contagious
Chloe Markowicz / Editor, Contagious
HIIT (High-Intensity Inspirational Thinking) 
/
You'll be left energised and inspired by a series of rapid-fire provocations delivered by up-and-coming talent from the industry.
Confirmed speakers /
Alex Warren / Account Director at Wildfire
Lee Trott / Senior copywriter at OLIVER
Jade Trott / Senior art director at OLIVER
Matt Box / Senior strategist at George P. Johnson Experience Marketing
Marlen Lutter / Project Director at Syzygy
Ronan Patrick / Data strategist at BBH
Marisa Jensen / Designer at Ustwo
Hannah Markus / Writer at We Are Social
Tickets are £200 + VAT for a half day of practical advice, learning, insight and inspiration. Get match-fit for marketing right now.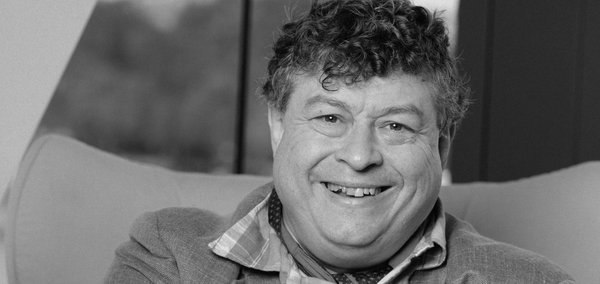 Rory Sutherland
Vice Chairman, Ogilvy UK 
/
Bio
Rory is the Vice Chairman of Ogilvy, an attractively vague job title which has allowed him to co-found a behavioral science practice within the agency.
He works with a consulting practice of psychology graduates who look for 'unseen opportunities' in consumer behaviour - these are the very small contextual changes which can have enormous effects on the decisions people make - for instance tripling the sales rate of a call centre by adding just a few sentences to the script. Put another way, lots of agencies will talk about "bought, owned and earned" media: we also look for "invented media" and "discovered media": seeking out those unexpected (and inexpensive) contextual tweaks that transform the way that people think and act.
It is a hugely valuable activity - but, alas, not particularly lucrative. This is because clients generally do not have budgets for solving problems they have not noticed.
Before founding Ogilvy Change, Rory was a copywriter and creative director at Ogilvy for over 20 years, having joined as a graduate trainee in 1988. He has variously been President of the IPA, Chair of the Judges for the Direct Jury at Cannes, and has spoken at TED Global. He writes regular columns for the Spectator, Market Leader and Impact, and also occasional pieces for Wired. He is the author of two books: The Wiki Man, available on Amazon at prices between £1.96 and £2,345.54, depending on whether the algorithm is having a bad day, and Alchemy, The surprising Power of Ideas which don't make Sense, to be published in the UK and US in March 2019.
Rory is married to a vicar and has twin daughters of 17. He lives in the former home of Napoleon III - unfortunately in the attic. He is a trustee of the Benjamin Franklin House in London and of Rochester Cathedral.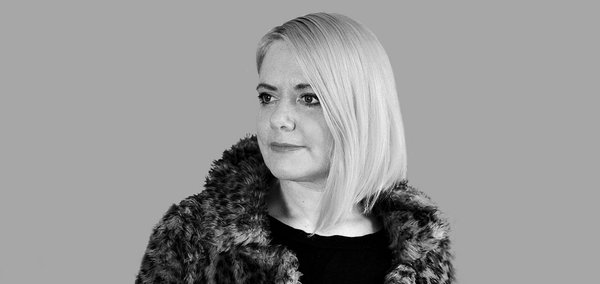 Laura Jordan-Bambach
CCO, Mr President, ex president of D&AD 
/
Bio
For over 20 years, Laura has brought her fresh and experimental approach to the creative industries. Combining technical exploration with passionate storytelling, she has won numerous awards for her commercial work and been recognised globally as an innovator and industry leader across communications and design.
Under her stewardship as founder and CCO, creative agency Mr. President has recently been awarded Agency of the Year by The Drum and AdAge (silver), a fine achievement for an agency just six years old.
One of the world's few female Chief Creative Officers, she is former president of D&AD (http://www.dandad.org), has been named one of Britain's most influential people within the Debrett's 500 annual list for the second year running, scooped up Individual of the Year at the Dadi Awards and been awarded an honorary doctorate for her services to graphic design from University of the Arts, London (Norwich). She was awarded the UNSW Alumni Award for Arts and Culture in 2018.
Laura is also a co-founder of SheSays, a global volunteer network which works to get more women into the creative industries. With over 40,000 members operating in 43 cities worldwide SheSays includes mentoring, events and the annual VOWSS showcase of the best film work made my women around the globe. She is also a co-founder of The Great British Diversity Experiment, the largest practical experiment in diversity and its contribution to commercial creative practice.
Laura lectures around the world and has written creative curriculum for the RCA, UNSW Art and Design and Westminster University.
Laura continues her arts practice exploring areas of identity and gender; and is also a trained taxidermist.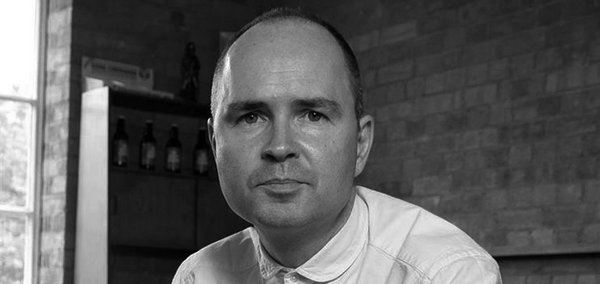 Andy Nairn
CSO and Founder, Lucky Generals 
/
Bio
Andy began life as a planner in 1993, after gaining a First in Law from Edinburgh University. Fast forward a couple of decades and he's regularly named as one of the world's top strategists (he took the UK's top spot in 2019, for the second time). His career has spanned agencies including AMV, Rainey Kelly, Goodby Silverstein and MCBD (for whom he won a record 24 IPA Effectiveness Awards, including 3 Agency of the Year titles). But he's best known today for starting Lucky Generals in 2013. The agency is seen as one of the most successful startups of recent times with clients including Amazon, AB InBev, Yorkshire Tea and the Co-op. This year, it announced its first international office, in New York. Andy is not as much of a tosser as the above makes him sound and rarely, if ever, refers to himself in the third person.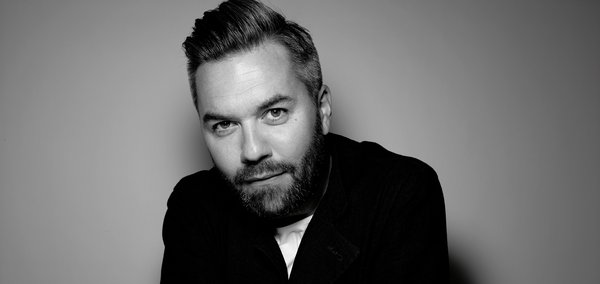 Nils Leonard
CCO and Founder, Uncommon 
/
Bio
Nils has spent over 20 years in the advertising and design industry working across the most recognised agencies in London. In his previous role as Chairman and Chief Creative Officer of Grey LDN, Nils oversaw the most profitable and awarded years in the agency's 52 years history and became one of the youngest agency chairmen in the world leading its brands globally.
Nils was voted into the Ad Age creativity 50 and was named the No.1 creative person in advertising globally by Business insider, is on the board of trustees of D&AD and is listed as one of the Sunday Times 500 most influential people in the UK.
Over the last two years Nils has led the inception and launch of the ethical capsule coffee brand Halo to global acclaim. British GQ describing the Nespresso alternative as 'The coffee company keeping George Clooney up at night.'
Nils has now founded the Uncommon Creative Studio alongside Lucy Jameson and Natalie Graeme, a creative studio building brands the real world is happy exists.
Labelled as 'The most exciting start-up of their generation' as well as launching their own brands Uncommon are currently working with ITV, Google, WWF, Ovo Energy, Unilever and ASOS. Their disruptive flagship work on Ovo Energy was awarded a coveted D&AD pencil just 8 months after the studio launched.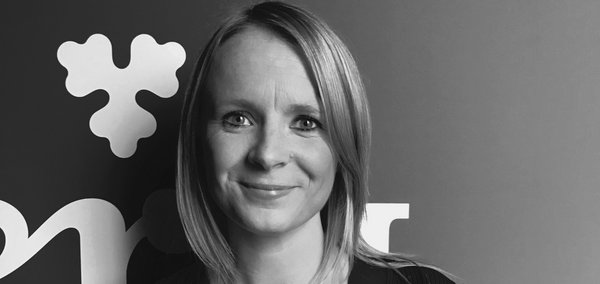 Lynsey Woods
Director of Marketing, Carlsberg UK 
/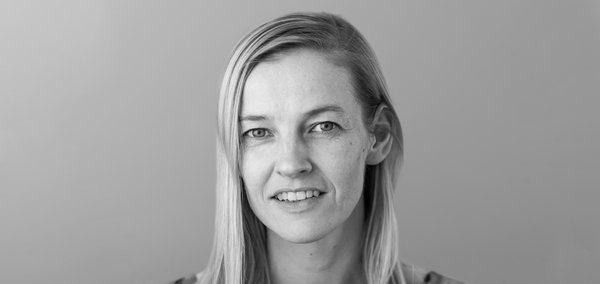 Katrina Stirton Dodd
Head of Trends, Contagious 
/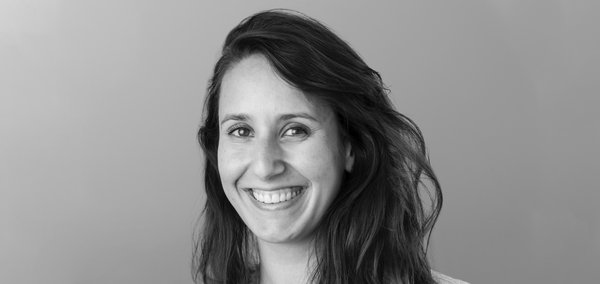 Chloe Markowicz
Editor, Contagious 
/
Bio
Chloe Markowicz is Editor of Contagious. She oversees the content featured on the Contagious Intelligence tool – an online inspiration resource, filled with best-in-class commercial creativity and the most important new technologies from across the world – and in the quarterly Contagious print magazine, which provides a curated, measured review of the most important developments driving marketing, technology and business creativity. She also regularly delivers tailored trend briefings and has spoken at Contagious events and marketing conferences around the world.
Prior to Contagious, Chloe was a technology reporter at PRWeek, and following a stint in China at the Shanghai World Expo, worked as a freelance journalist for a diverse selection of publications from Restaurant Magazine to Vanity Fair.
Chloe holds an MSc in Gender and Media from the London School of Economics, as well as an MA in Magazine Journalism from City University.
Our 2018 partners 
/
To learn more about how your company can become an official event partner, please contact [email protected]
Venue 
/
Get yourself fit for the future by joining us in London on 16 July at The City Summer House, 17 Buxton St, London, E1 5EG
If you have any questions or require any further information, please email [email protected]
Like this article? Share with your network:
Sign up to our weekly newsletter