Campaign of the Week
Contagious I/O
/
9 March 2021
Head & Shoulders mangles its own brand to boost sales in Indonesia 
/
Global shampoo brand increases sales 13% in Indonesia by addressing its pronunciation problem
P&G-owned Head & Shoulders is the world's leading brand of anti-dandruff shampoo, but in Indonesia it has been the challenger brand to market leader, Clear, for decades.
In Indonesia, Head & Shoulders is often sold in traditional 'warung' stores where customers must ask for the product by name. Since the English brand name is hard for most Indonesians to pronounce, people tend to ask for the brand that is more simple to say: Clear.
These warung stores account for around 50% of the market: mostly male Indonesians, aged 18-35, who live in rural areas. These customers were using Head & Shoulders only when they didn't have to ask for it, and using simple-to-pronounce competitors when they did.
As an anti-dandruff shampoo, Head & Shoulders is about building confidence, so it wanted to free Indonesians of the fear of pronouncing its brand name incorrectly – and boost sales – by celebrating all of the many mispronunciations.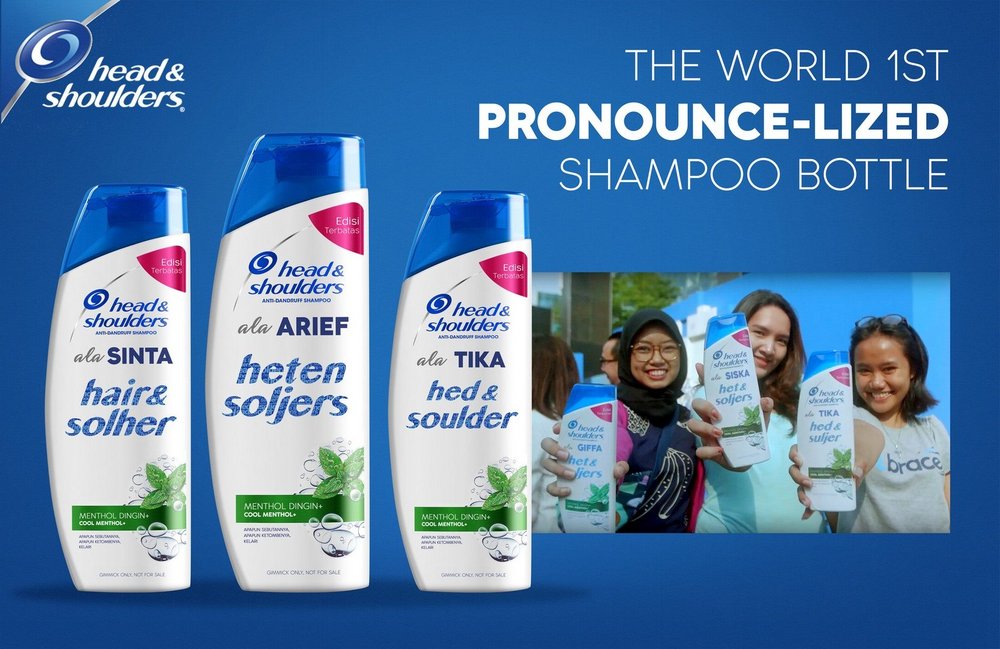 Working with agency Ambilhati in Jakarta, the shampoo brand created Say It Proud, a campaign approving of Indonesian pronunciations and misspellings of Head & Shoulders. It launched with an online video featuring real bloopers from a shoot with brand ambassador, actor Joe Taslim. The video garnered 1 million organic views within an hour.
Head & Shoulders then tweaked its Google search terms (written and voice) to reflect the different versions of its brand name, such as 'Heten & Soljers' and 'Hed & Solder'. The campaign culminated on Indonesian Independence Day (17 August), when the brand celebrated Indonesia's 700 languages in a series of TV spots and regional radio ads featuring consumers saying their own version of the brand name. Head & Shoulders also produced more than 300 shampoo packs carrying the different versions.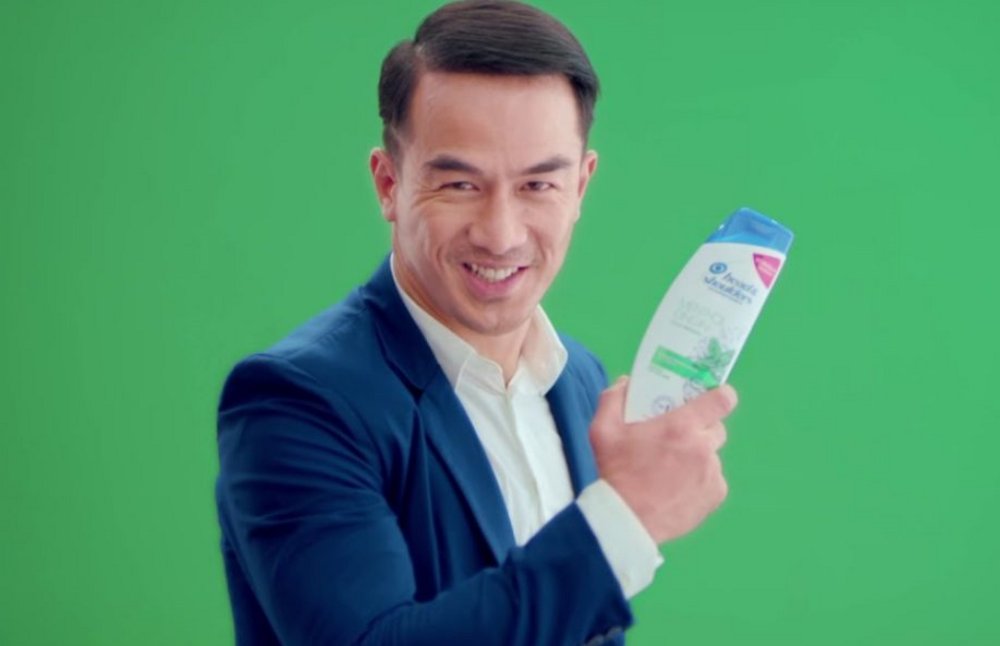 Results / The campaign video featuring Joe Taslim scored more than 18 million views in total, and after influencers and other brands created their own versions, generated more than 243 million impressions. Head & Shoulders sold an additional 660,000 shampoo bottles and overall market share grew by 16%. Overall sales rose 13%, up 11% on the category as a whole and up 12% on the direct competitor. The brand added 10.4% to its market share, with 1.9 million new households – taking the lead from its competitor for the first time.
Contagious Insight 
/
Self-deprecation / It can feel risky to meddle with your brand assets, let alone your name, but when you're as established as Head & Shoulders it's worth the risk. The brand embraced the misspellings and mispronunciations with humour and acceptance, turning a disadvantage into an opportunity to build awareness. By freeing Indonesians of the fear of mispronouncing its brand name, Head & Shoulders removed a barrier in the purchase journey and ensured that all misspellings will be correctly attributed to its product, rather than missing out on potential sales due to embarrassment. The resulting reach of the campaign earned the brand awareness in new households, putting the brand top of mind for anti-dandruff shampoo. Aligning the Say It Proud campaign with Indonesian Independence Day, when the country celebrates its heritage and 700 different languages, further emphasised the sense of pride that runs through the campaign. And to see that new freedom around saying 'Head & Shoulders' turn into a 13% sales increase is definitely something to feel proud of.
Local insights / This campaign expertly leverages a local cultural insight to create huge impact on sales for Head & Shoulders. It's a lesson for any global brand – without an understanding of how and where customers purchase its product, Head & Shoulders could never have identified the reason it was losing market share to a more easily pronounced competitor. This example highlights the importance of local consumer research over simply translating your comms strategy for different territories. Other brands we've seen successfully act on local insights are Berocca, which challenged the perception of its brand in Vietnam with a TikTok dance challenge, Listerine and its Filipino language-based tongue twister challenge, and Netflix, which featured a culturally specific icon in its holiday period campaign to promote new content in the Philippines.
Contagious thinking delivered to your inbox 
/
Subscribe to the Contagious weekly newsletter and stay up to date with creative news, marketing trends and cutting-edge research.