Join us at Cannes 
/
Whether at our villa or on stage in the Palais, we work with a select group of agencies and marketers to deliver killer events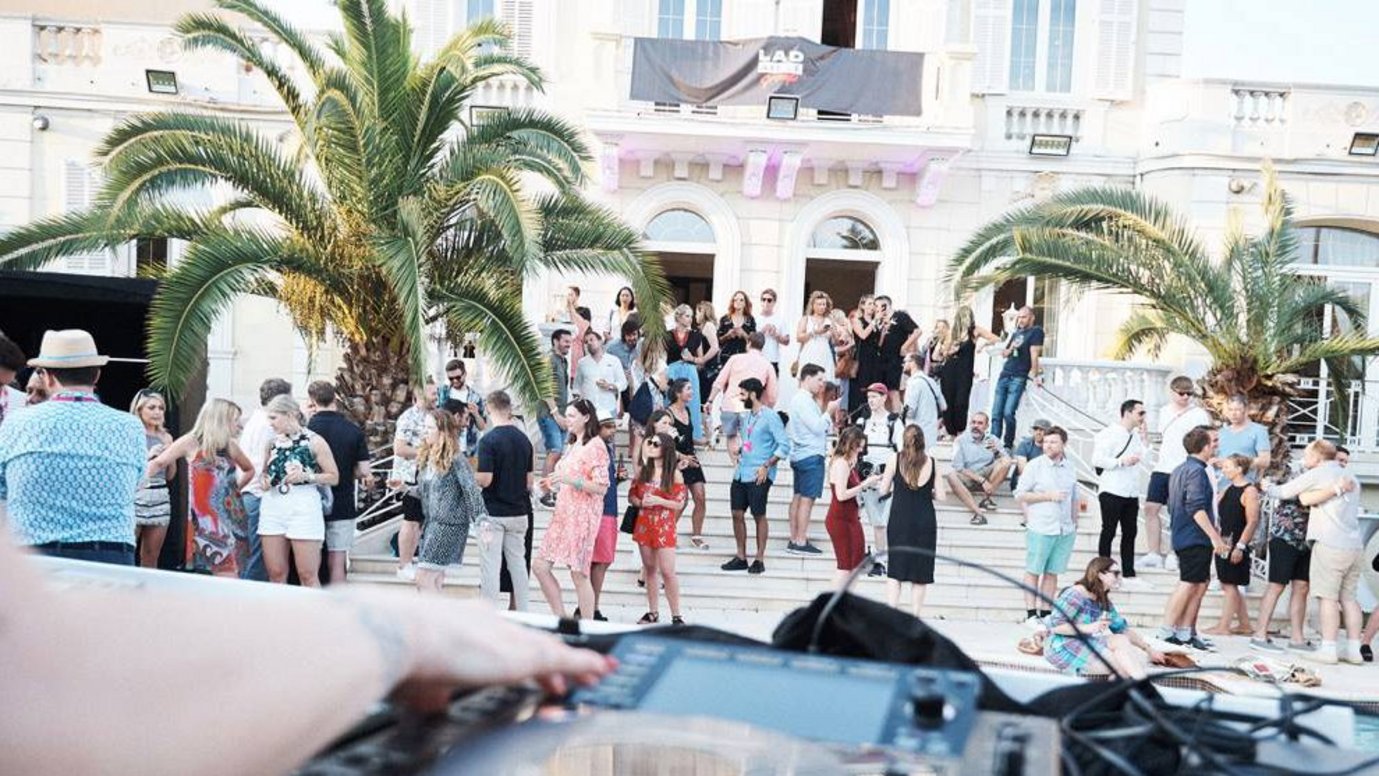 Each year at the Contagious Villa, we offer a week of exceptional programming and entertainment throughout the Cannes Lions International Festival of Creativity.
A short walk from the Palais des Festival, the Contagious Villa offers an exclusive environment where teams can gather to learn from the champions of groundbreaking innovation and be inspired by creative excellence through a mix of private and paid-for programming and public events.
Selected clients are invited to partner with Contagious to host events at the Villa and Palais, ranging from breakfasts to presentations to pool parties.
All events include high-quality event production and allow companies to align with the Contagious brand, delivering access to the Contagious network of marketing leaders.
Previous examples include:
Official seminar partnership / We partnered with WE Communications to develop and co-present Cannes Lions' first ever game show – exploring the shifting balance of power between humanity, algorithms and brands.
Evening Panel discussion and afterparty / Facilitated by Contagious, LADBible hosted a panel discussion on 'Why gender inclusivity matters to the social generation' at the Contagious Villa and followed it up with the week's most-talked-about party, with tunes from DJ Luck & MC Neat.
Poolside cocktail reception and film-screening / Viacom and Contagious hosted a 30-minute screening, followed by a poolside cocktail reception at the Contagious Villa. The Culture of Proximity documentary explored insights into the mechanics of culture, looking at fame, visual communication and experiences.
For a taster of what we can do for you, have a look at our 2018 partnership with LADbible, hosted at the Contagious Villa.
Want more Contagious thinking? 
/
Subscribe to the Contagious newsletter to receive a weekly dispatch of campaigns, opinions and research, curated for strategists, creatives and marketers.
Contagious thinking delivered to your inbox 
/
Subscribe to the Contagious weekly newsletter and stay up to date with creative news, marketing trends and cutting-edge research.