Research
James Swift
/
26 January 2021
Strategist's Digest: Do premium websites make ads more effective? 
/
Contagious digests the most interesting and relevant research from the world of advertising and beyond, because there's just too much to read and too little time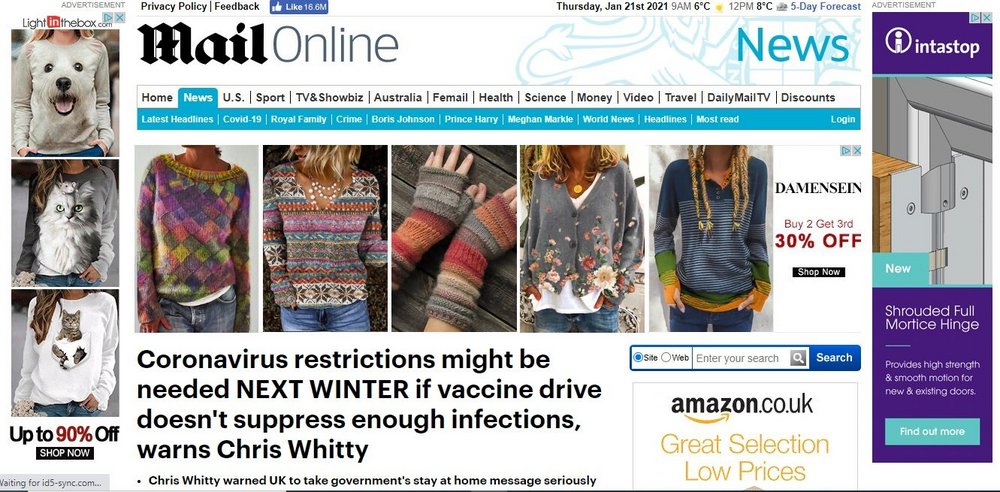 The Risk of Programmatic Advertising: Effects of Website Quality on Advertising Effectiveness 
/
By Edlira Shehu, Nadia Abou Nabout, Michel Clement
Give it to me in one sentence.
When people see premium brands advertising on non-premium websites they tend to like them a little less – but they remember the ads just the same.
Give me a little more detail.
The researchers conducted two experiments to find out how website quality affects brand and performance campaigns from both premium and non-premium brands.
The first study analysed people's responses to pre-roll ads on premium and non-premium channels within a video-sharing platform. The data (from 5,305 respondents) showed no difference in unaided recall but found that people liked premium ads/brands more when they advertised against premium channels. Non-premium brands did not benefit when they advertised against premium channels.
The second study investigated whether premium websites made a difference to click-through rates, using data from a European ad exchange. The sample (covering more than 350 million impressions) showed that non-premium sites yielded fewer clicks. This applied to both premium and non-premium brands, but the former suffered more. Performance campaigns by premium brands generated 64% fewer clicks on non-premium websites, while non-premium brands suffered a 31% drop.
Why is this interesting?​​​​​​​
Website quality, according to the authors of the study, will become more important as Google ditches third-party cookies on its Chrome browser, forcing advertisers to rely more on contextual targeting (ie, where their ads appear) to get the most out of their online campaigns.
Any weaknesses?
Nothing major that we could spot. The researchers appeared to work hard to control for biases.
Where can I find the whole report?
Here, and it's free.
If you're looking for insights to super-charge a pitch, competitor analysis for a client meeting or the best case studies for an important keynote, the Contagious team can help you out.
Contagious on Demand is a bespoke service (with an average NPS of 9.3) that lets you ask our team of editors and strategists (just about) any question. Simply fill out the form here, detailing your request, and we'll get back to you with inspiration, insight and advice in as little as 48 hours.
Want more Contagious thinking? 
/
Subscribe to the Contagious newsletter to receive a weekly dispatch of campaigns, opinions and research, curated for strategists, creatives and marketers.
Contagious thinking delivered to your inbox 
/
Subscribe to the Contagious weekly newsletter and stay up to date with creative news, marketing trends and cutting-edge research.