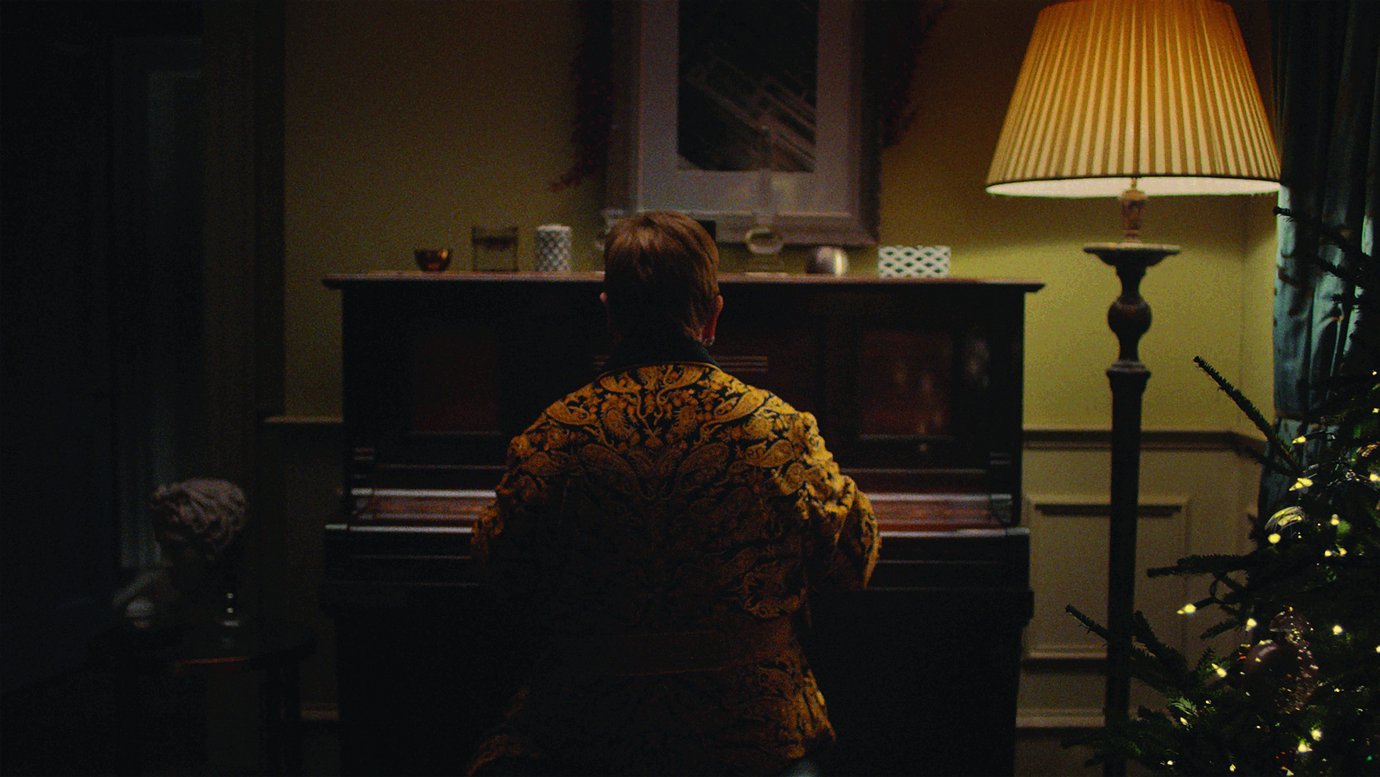 Insight & Strategy
16 November 2018
The enduring strategy behind John Lewis' Christmas ads 
/
As John Lewis produces another Christmas cracker, we publish an interview revealing the strategy behind the retailer's festival films.
John Lewis has done it again and got everyone talking about its Christmas ad. Even the retailer's brutal first half of the year, in which profits fell 99% year-on-year, and a prevailing mood of fear and frustration in Brexit Britain, could not dampen its Christmas spirit.
This year John Lewis chose to tell the story of Elton John and his first piano to get everyone in the mood for some festive shopping. The execution is something of a departure for the brand, which has eschewed celebrities and favoured breathy cover-version soundtracks in its Christmas advertising for close to a decade now. But it is unmistakably a John Lewis ad and the underlying strategy remains consistent.
If you're interested in that underlying strategy then read on. Below is an interview Contagious conducted in 2013 with David Golding, the strategist who co-founded Adam&EveDDB, the agency that helped make John Lewis synonymous with Christmas. Usually these interviews are only available to our paying members, but it is (nearly) Christmas, after all.
Interview originally published on Contagious I/O 28 November 2013
Insight & Strategy: The Bear & The Hare
Adam&eveDDB's chief strategy officer, David Golding, on the effectiveness of music in John Lewis's festive campaign and the behavioural code of people attracted to the retailer.
Earlier this month, Contagious covered the Christmas ad promoting UK-based department store John Lewis: an animated story of Bear and his faithful friend, Hare played out to Lily Allen singing Keane's Somewhere Only We Know. The spot has racked up over 9 million YouTube views in three weeks.
To support the festive ad, John Lewis created a series of additional experiences, all hosted on the brand's site. These include an interactive book, Christmas Card Maker and Twitter accounts for the characters. Last week, the store also announced a nationwide competition, a talent contest where the winner will cover the track for the ad's Christmas Day screening.
Contagious spoke with David Golding, chief strategy officer at adam&eveDDB, about the campaign.
Why is Christmas advertising so important to John Lewis?
There's a commercial reason: it's a vital sales period, so a significant amount of annual revenue comes in across the eight weeks of Christmas.
There's also an emotive reason: it sets the business up strongly for the following year. If you have a good Christmas, the partners [John Lewis employees] feel like they're going into the next year with real momentum. That's very important.
Because John Lewis is a partnership, how the company projects itself publicly matters more to the business than it would in most other organisations. Partners want to be really proud of the company that they work for, and have a stake in. Therefore Christmas advertising helps them to feel connected to their brand at a time when it's very busy. They have to step up and work extremely hard to deliver that unique John Lewis effect. Having a great ad out there helps them say, 'bring it on'. I think this really helps with staff enthusiasm and engagement.
In 2009, John Lewis repositioned itself as 'the home of thoughtful giving'. Has this changed or evolved since then?
Not at all. The thing that's changed over the past five years has been the audience rather than the insight. John Lewis is the home of thoughtful gifting. If you talk to 'classic' John Lewis customers, (so more middle-aged people, who tend to plan ahead), they thoroughly enjoy the process of choosing gifts for friends and family. The pleasure they get from Christmas is derived from seeing peoples' faces light up when they've chosen something great. However, that audience is not the fundamental audience for John Lewis as it was. The retailer is currently thriving amongst young urbanites – groups of people who are buying iPads and TVs and are kitting out their first flats. So one of the successes of the whole marketing push over the last five or six years has been to make the brand far less for one's parents, and more for everyone.
There is still a behavioural code amongst all audiences attracted to John Lewis: they put more thought into the things that they do, whether its purchasing things for themselves for their home, or for their loved ones. The product counts, but it's the effort and the thought that's put into purchasing it that makes the real difference.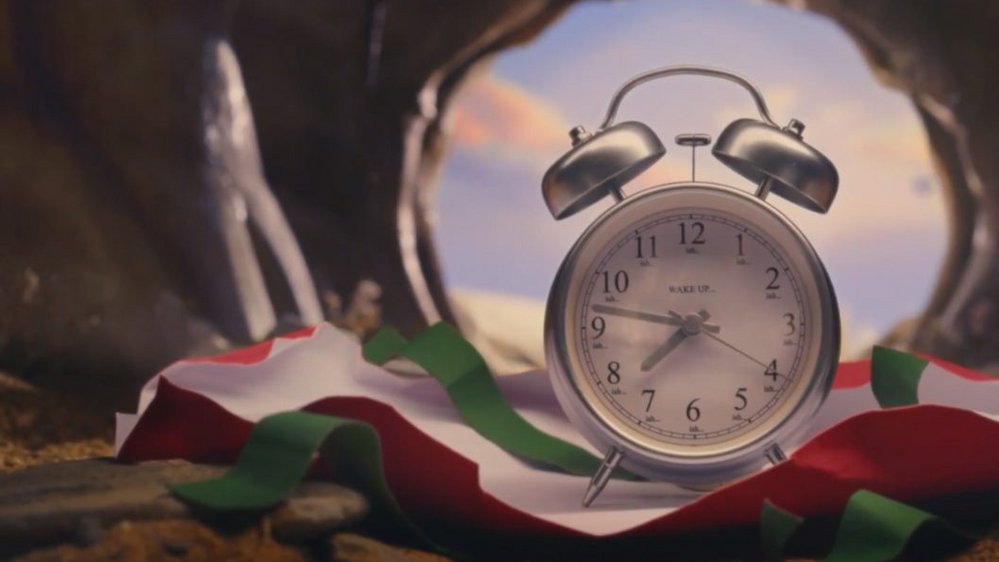 So it's more of a type of person than a specific demographic?
Yes, but you could take this even further and say that it's almost a type of gift. If I buy 10 gifts each year then some of them will be bought quickly from Amazon.com, but I'll sweat over two or three of them. John Lewis is the place to go for the latter.
Were there any specific insights used to inform the direction of this Christmas campaign?
No, it's about the competitor landscape rather than the consumer landscape that drives it. So, a lot of brands want 'to do' a John Lewis, to capture the emotional high ground. Tesco's ad this year is a family's life over the years. Well, we've already made that. A couple of years ago.
What we want to do is tap into our insight of 'thoughtful gifting' in a different way every year. The heart of the brief asks how we can take a fresh approach to the same position in the market. It's much more defined by what we've done the year before, and what we think the competitive landscape will be, rather than consumers fundamentally changing. Because at Christmas, we don't think they do change, it's enduring.
Do you feel threatened by the competitors also employing emotional messaging?
We can certainly reinvent ourselves each year, to ensure we are doing things differently.
What's also interesting is that most of our competitors do the Christmas ad that their brand deserves – M&S is all about glitzy tinsel and it always has been. And they proudly plough that furrow. But Tesco's new ad is not an ad for Tesco. It's an ad to look like someone else. It doesn't remind people that Tesco is all about delicious food. Tesco hasn't been a part of Christmas for generations; it doesn't stack up for me.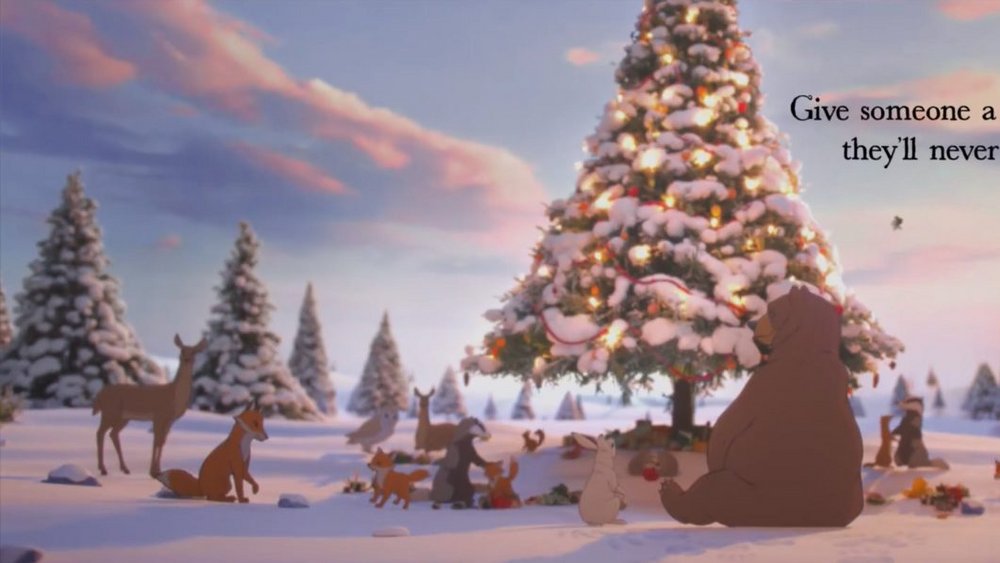 When do you create the ads?
Quite early in the year. We write them early because people can remember what Christmas is like, and we also have to sell it across the business and sort the bags and windows and so on. Funnily enough, you tend to look at an ad like The Bear & the Hare in June and think 'fair enough'. But then, when you see it again in November, when it's dark and the Christmas lights are up, it looks completely different.
How many ideas are considered?
There are normally two or three ideas that we think capture the essence of the strategy, and have a fresh take on it. Then we work closely with the client for about two months, to hone those ideas and see which become more emotive as we work on them. We also look at which one can be broader than just a TV advertising campaign. Once we have one that's a platform for Christmas, rather than an ad for Christmas, we lock onto it.
How do you ensure that the idea is a platform for Christmas, not just an ad?
If it works on a shopping bag, then you're a long way down the line. If you walk down Oxford Street and everyone is carrying our ad, that's a good sign.
Why did you go with animation?
There was no strategic reason behind that. The creatives wanted to express that 'the greatest gift at Christmas is actually Christmas itself.' So who could we give that gift to? Who hadn't seen Christmas for themselves? A hibernating bear seemed to work, and we thought that animation would be a beautiful way of rendering that particular story. So it's based on the idea, and then animation follows that, rather than the other way round.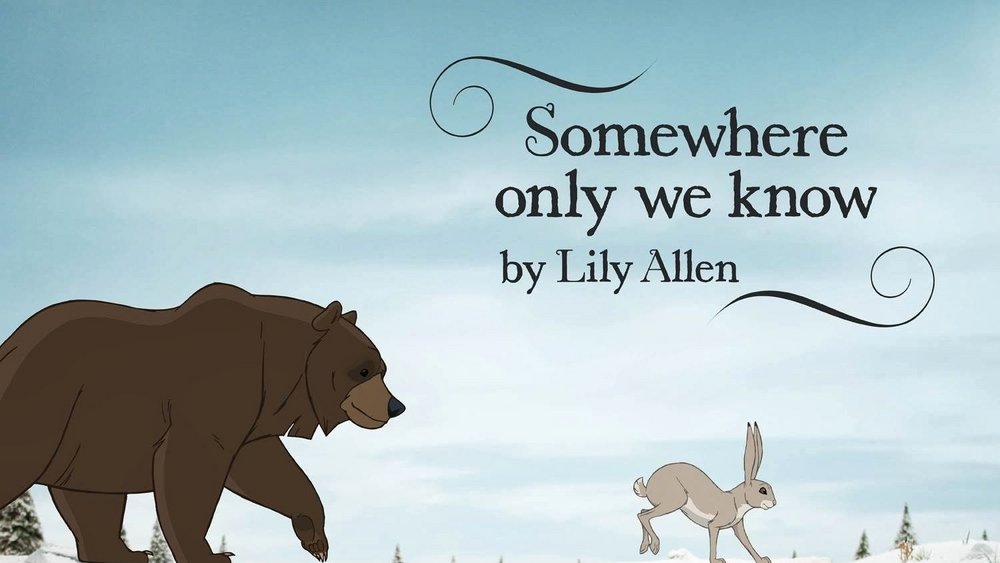 When do you start thinking about digital extensions to the main ad?
Right at the beginning. Some digital ideas will be around an overall strategic line – i.e. 'give someone a Christmas they'll never forget' – and some will be based on the actual creative. The e-book, for example, was a direct result of the Bear and the Hare story. Generally, digital ideas are based on the overarching strategic line first, but if we have a campaign-specific wrapping for it then we'd be foolish not to use it.
Do you have a specific audience in mind for the digital work?
No. All we care about is the group of people for whom gifting, and putting thought into gifting, is important. There is no demographic.
Where does practical advertising (making sure people know what products are on sale) sit amongst all of the emotional messaging?
That's not important for John Lewis at Christmas. It doesn't feature at all this year. People have got the gist by now that John Lewis sells a lot of things. It has more lines than any other store – 350,000 products – so you are going to find what you're looking for.
How do you select the music?
The music is decided by us almost after we have seen the film. There are various companies that help us find music, and we also just look at our own iTunes library and think about what would work. Then the chosen song is recorded by a variety of different artists and we choose the one that fits best. This is based purely on the ad, not which artist will get us publicity. We chose Lily Allen because her version was by far the best for the ad – it's as simple as that.
How important is the music for overall effectiveness?
Massive. It's currently number one (in the UK) and it's been introduced on airplay as 'the music from the John Lewis ad'. It's like running the ad, for free, numerous times. The impact of that is extraordinarily good.
Was the nationwide competition to find a singer planned or reactive?
Planned. We thought it would be a neat idea for people to engage with music.
Do you have any initial results to share?
We're at more than nine million YouTube views. The song is number one. The published John Lewis sales figures show that the first two weeks of the campaign have been record sales figures. Also, [weekly satirical magazine] Private Eye has a spoof on its front cover this week!
Do you welcome spoofs?
We love it. That's the highest praise, as far as we are concerned. It's getting into cultural currency – people are spoofing it assuming that so many people already know about it.
The Contagious I/O intelligence tool is constantly updated with case studies, in-depth strategy interviews, stories about new technologies and trend reports. If you would like to find out more about how you can get access to this resource, click here.
Like this article? Share with your network:
Sign up to our weekly newsletter