Vacancy: Marketing Operations Manager  
/
We strive to inspire marketers to do the best work of their lives. And we're on the lookout for a marketer of our own to do the best work of their lives for Contagious. Sound exciting? Then our company could be the place for you.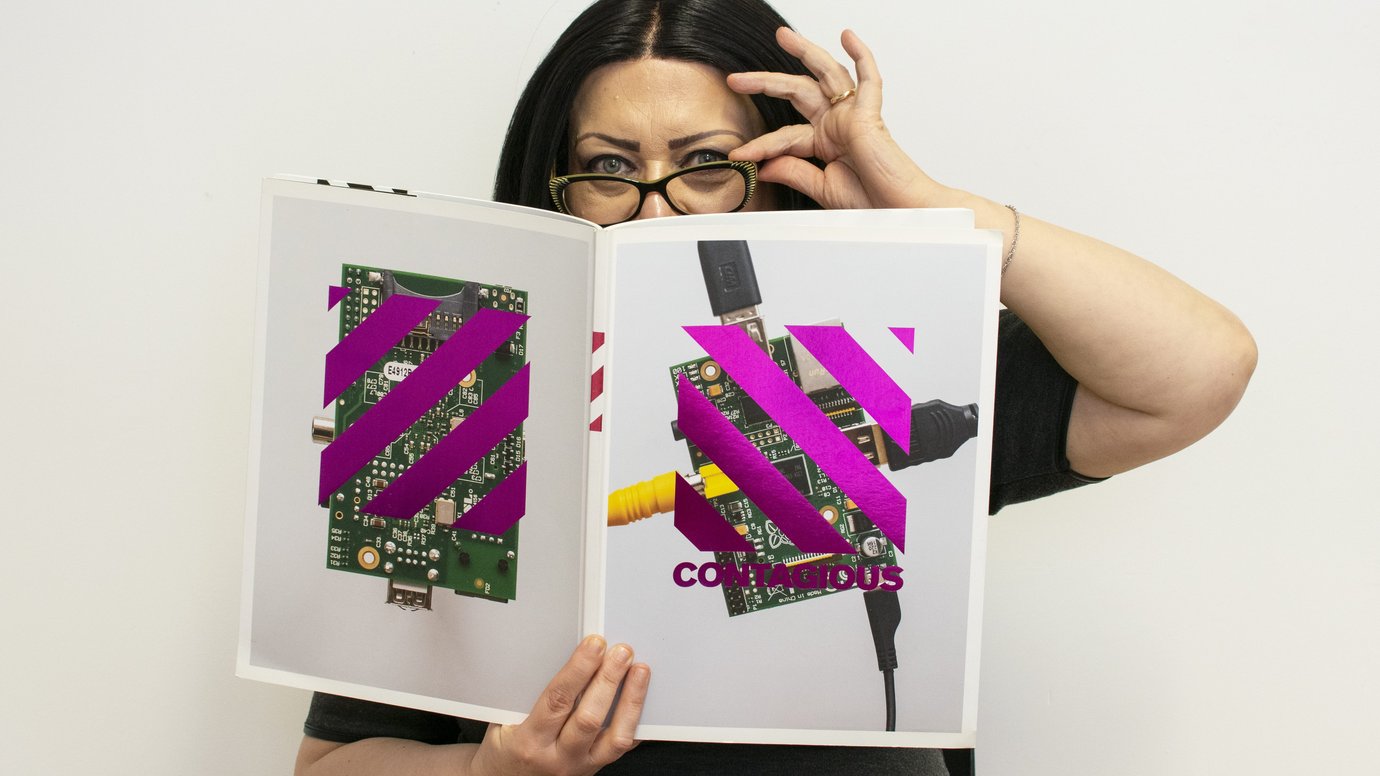 Background 
/
At Contagious we spend our lives pursuing the world's best advertising with a determination that even John Wick might think is a bit much.
We strive to inspire marketers to do the best work of their lives. And we're on the lookout for a marketer of our own to do the best work of their lives for Contagious. Sound exciting? Then our company could be the place for you.
Our mission is to inspire and enable contagious creativity. The kind that adds value to people's lives, grows brands and spreads like wildfire.
Through objective advice and analysis of the world's very best marketing ideas we help deliver the knowledge, culture and skills that marketers need for creativity to thrive.
Delivered via our online intelligence platform, advisory services and event our insight helps marketers learn from the best, so that they can be the best.
Put simply, we believe that creativity kicks the living crap out of non-creative work when it comes to selling stuff.
The Role 
/
We have an opportunity for a marketer with B2B experience to oversee the planning and delivery of marketing initiatives for Contagious and our sponsor partners, based in the UK and working remotely initially. Reporting to the Head of Digital and Marketing Operations, you'll use your experience and knowledge of digital marketing to drive: audience growth; qualified leads; event ticket sales and support sponsor partner objectives. Through close collaboration with the editorial and commercial teams, you'll ensure our content is reaching the largest possible relevant audience and that an effective content marketing funnel is implemented and continually optimised.
Responsibilities  
/
​Email & Social Media
End-to-end management of all promotional activity within Hubspot
Building all emails for internal and external campaigns
Setting up automated workflows to nurture, qualify and convert leads
Research and implement strategic and tactical ideas aimed at increasing follower growth and engagement levels across LinkedIn, Twitter, Facebook, Instagram & YouTube
Scheduling and managing posts across all platforms
Updating profile pages to ensure they are consistent with brand guidelines and setup to prioritise key marketing messages in line with the industry calendar and key dates/periods for the company
Manage PPC campaigns, acting as primary liaison with agency suppliers
Marketing Funnel
Increasing traffic to the company website, newsletter registrations, content downloads and editorial submissions
Implementing and optimising the content marketing funnel to ensure the highest possible conversion rates at each stage
Delivering qualified leads to the sales team for Online Subscriptions and Advisory Services, working with the commercial leads to meet or exceed quality and quantity requirements
Events
Plan and deliver marketing campaigns for all events formats
For paid events, this means driving ticket sales. For free events it means driving registrations and attendance rates
You'll oversee the process from end to end, ensuring everything from briefing and production, to design and execution is carried out to the highest possible standard
Sponsor activity
Plan and deliver marketing initiatives for our sponsor partners
Liaise with sponsor partners and the event sales team to ensure all creative assets are supplied on time, in the appropriate format and to standard
Reporting
Ensure effective tracking and measurement methods are in place for us to evaluate and optimise all marketing activity
Create detailed post-campaign analysis reports for all internal and sponsor campaigns
Produce regular reports highlighting the performance of our marketing against agreed KPIs to share with your line manager and senior leadership
The ideal skills and experience for this role include 
/
3+ years experience in a similar B2B marketing role
Proven ability to drive audience/traffic growth via email and social media
Solid working knowledge of Hubspot, marketing funnels and generating qualified leads
Experience in marketing for events and on behalf of sponsors
Strong project management skills
Fantastic communication skills, both written and verbal
An understanding of how to process marketing costs and keep budgets up to date
Confident using data to evaluate, analyse and report back on campaign success
The ability to build positive and effective working relationships with key stakeholders within the business
The ideal attitude and mindset to thrive at Contagious 
/
Highly collaborative – understands the value of being part of the team
Helpful & considerate towards managers, colleagues & everyone in the team
Share thoughts & opinions constructively
Take personal responsibility
Solve challenges
Share solutions
Be hungry to learn & improve
Seek help & feedback – readily and in good time
Additional 
/
SEO and PPC experience desirable, but not essential
Copywriting skills are a plus
Knowledge of the advertising sector looked upon favorably
Why Contagious? 
/
The world's leading authority on advertising creativity
The opportunity to progress your career at a fast growth company
A global remit with customers and events hosted in multiple markets, including North America, Asia Pacific and Europe
A dynamic working culture which has adapted remarkably well to WFH
A truly positive, thoughtful, brave & collaborative organisation
To apply, please send your CV to [email protected]
For a flavour of what it's like to work at Contagious check out the video below!
Like this article? Share with your network:
Want more Contagious thinking? 
/
Subscribe to the Contagious newsletter to receive a weekly dispatch of campaigns, opinions and research, curated for strategists, creatives and marketers.
Get our weekly newsletter 
/
Subscribe to the Contagious newsletter and stay up to date with creative news, marketing trends and cutting-edge research.