Most Contagious 2020, New York 
/
EVENT SOLD OUT – 29 January 2020 / The Altman Building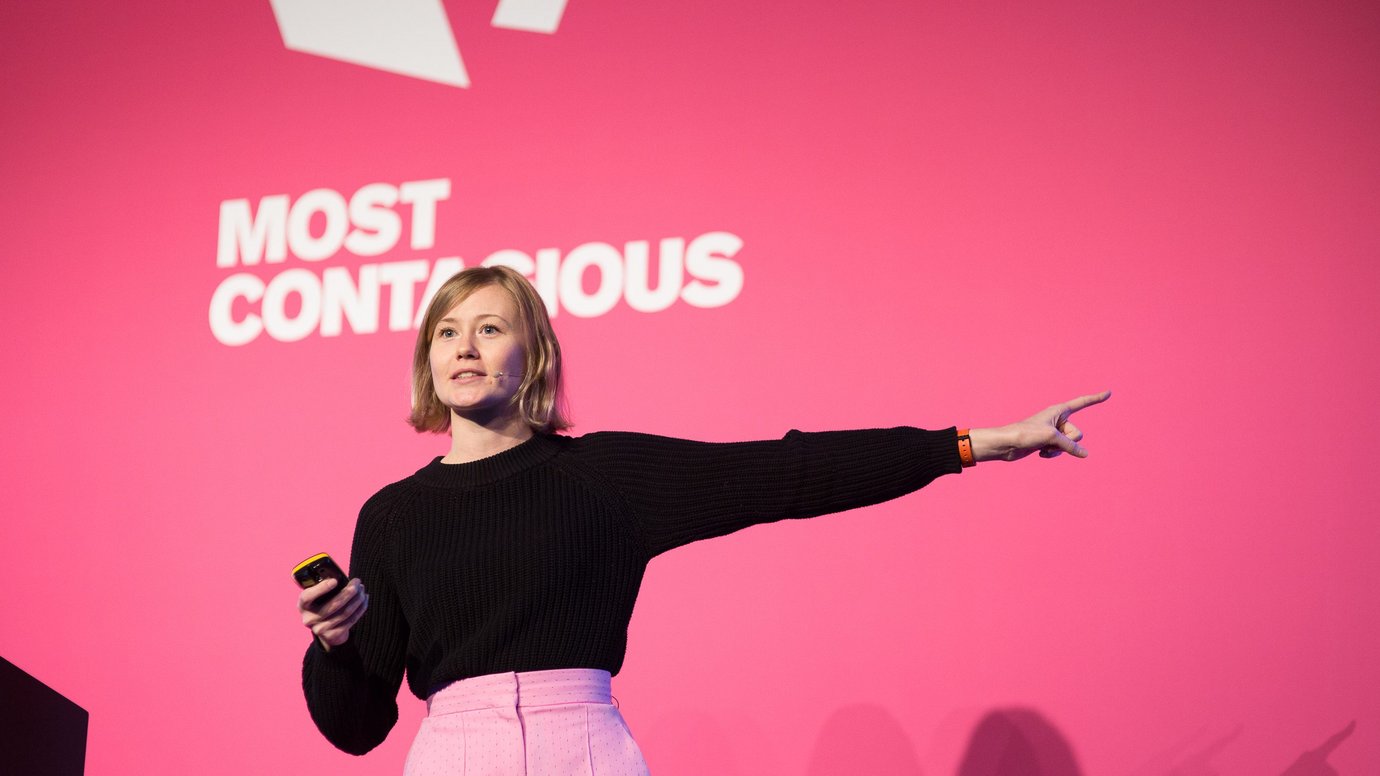 Most Contagious is for anyone who knows creativity is a brand's last legal unfair advantage and who wants to know about the ideas, trends and tech that will shape marketing in the year ahead. We take a year's worth of campaigns, trends, insights and technologies and distill it into a single event, to help you hit the ground running in 2020.
Agenda & Speakers 
/
8:00 – 08:30 REGISTRATION /
CONSUMPTION CRISIS / CONTAGIOUSAdland exists to drive consumption, but how do we reconcile that mission with legitimate and pressing concerns about the climate crisis, plastic pollution and diminishing resources? How do brands thrive in a world that wants less, not more? In this session we'll look at the startups – and the established players – committed to being part of the solution, rather than part of the problem.
GO BACK TO AFRICA / BLACK & ABROADIan Mackenzie, CCO, FCB/SIX, & Kent Johnson, Co-Founder, Black & AbroadIt takes a special kind of chutzpah to hijack hate-speech. And it takes a particular understanding of data and social to flip a provocation like 'Go back to Africa' into a tourism campaign and community. Join the founders of Black & Abroad and FCB/SIX, Toronto to hear how nailing both won them a Grand Prix – and the moral high ground.
LIVE MORE CHALLENGER / PHD Media, eatbigfishWill Wiseman, Chief Strategy Officer, PHD Media US, & Nick Geoghegan, Strategy Director, eatbigfishWe tend to think of Challenger brands as young upstarts. The truth is: challenger is not a size or an age, it's a mindset. Nike is a 55-year-old challenger; Allbirds is a 5-year-old challenger. But they are united by one belief: that no matter how much they spend on advertising, they can't afford to be mediocre. Learn the unwritten rules of challengers, and what all brands – young and old, big and small – can learn from them.
CHANGING THE GAME / MICROSOFTKathleen Hall, Corporate Vice President of Brand, Advertising and Research, Microsoft & Shayne Millington, EVP & Executive Creative Director, McCannNiche product. No athletes. No stars. The most effective Super Bowl spot of 2019 launched the Xbox Adaptive Controller with a lesson on empowerment that raised the bar for everyone. Find out why brands have a responsibility not just to support inclusivity but to be inclusive – and why there's value in Values.
CREATIVITY IN THE CROSSHAIRS / WERay Page, Executive Vice President of Digital & Experience TechnologyData helps us connect to people in a zillion ways, but is our obsession with analytics killing our creative souls? WE Communications' Ray Page, Executive Vice President of Digital & Experience Technology (DXT), believes brands risk losing their emotional core in the quest for KPIs and clicks. Channeling a passion to captivate and inspire consumers, Ray's invented a new way forward, revolutionizing creative team structures to reflect the needs of our changing world. He'll share his groundbreaking model for collaboration that marries heart and science, empowering teams to develop creative ideas that successfully deliver on strategy while staying human to the core.
LEGAL-ADE / COUNTRY TIMEJordan Doucette, CCO, Leo Burnett & Eric Mills, Associate Director of Marketing, The Kraft Heinz CompanyLemons, lawyers and little kids. This deliciously simple recipe was all it took to whip up $10 million of earned media, refreshing a tired brand and protecting America's most vulnerable entrepreneurs along the way. Learn how Leo Burnett Chicago helped Country Time Lemonade fight injustice – and regain its relevance – with Legal-Ade, the feelgood hit of the summer.
10:55 – 11:25 MORNING BREAK /
DIGITAL REBOOT / CONTAGIOUSFor all its promise, our digital technology has overdelivered on all the wrong KPIs. Shady programmatic. Insecure data. Privacy concerns. Obfuscation and complexity. We're getting digital wrong and and it's time for hard reset. As good digital stewardship becomes crucial to every brand's reach and reputation, we'll ask what it takes to get it right.
THE TRUTH & BEAUTY ECONOMY / HERO DIGITALKenneth Parks, CMO, Hero DigitalHow can brands regain consumer trust in a world where people turn to their own direct experience to decipher fact from fiction? By embracing the Truth & Beauty Economy, where what's good for people is good for business. Learn how companies are elevating their purpose in the world on a pathway to growth. It's a mission worthy of us all.
BRAND FOCUS / OATLY John Schoolcraft, Global Chief Creative Officer, Oatly ABOatly was already 30 years old when it became one of the hottest challenger brands in food. Oatly's Global CCO John Schoolcraft will be at Most Contagious to discuss how to spark change, why you might not need a marketing department, and what it takes for a brand to prioritise curiosity and creativity over convention.
THE TRUTH IS WORTH IT / THE NEW YORK TIMES Amy Weisenbach, SVP Marketing and Media Strategy, The New York Times & Droga5's Creative Directors, Laurie Howell & Toby Treyer-EvansIn a time when facts are being twisted and sometimes even ignored, The New York Times decided to shine a light on the critical role that Times journalists play in pursuing the truth and helping people understand the world. Learn how The New York Times's brand campaign explained the organization's mission and values in an emotionally compelling way and convinced readers to become paying subscribers.
DOWNLOAD THAT BURGER / BURGER KINGFernando Machado, Global CMO, Burger King​​​​​​​Fast-food restaurants have leveraged the same technology for decades.The drive-thru, for instance, is kind of the same as it ever was – always a bit of a struggle to get that order taken the right way. For years the category failed to truly evolve with technology, especially the burger chains. That reality is changing. Recently we have seen an acceleration behind initiatives around self-ordering kiosks, mobile apps, and more. The importance of technology among all fast-food players increased in the past two to three years and that's no different at BK. Fernando Machado, Global Chief Marketing Officer for Burger King, will share how the brand is using creativity and technology to improve guest service and connect with its fans at a different level.
13:30 EVENT CLOSE /
More about our speakers 
/
Find out a little more about the fantastic speakers hitting the stage at this year.
Join this years brands and agencies 
/
Most Contagious is the perfect chance to network with some of the biggest brands and agencies from around the world
Our 2020 partners 
/
To learn more about how your company can become an official event sponsor for Most Contagious 2020, email [email protected]

Attendee information 
/
This is a ticketless event. Name badges and all event material will be provided upon arrival at the event – nothing will be sent in the post. One week before the event we will email to provide final information regarding your attendance. You will be required to show valid I.D. to gain entry to the event.
A ticket is entry for one person only, tickets cannot be shared. A name change is welcome at any time prior to the event, provided the request is made in writing to [email protected]
This article was downloaded from the Contagious intelligence platform. If you are not yet a member and would like access to 11,000+ campaigns, trends and interviews, email
[email protected]
or visit
contagious.com
to learn more.