Submit your work 
/
Our journalists want to cover your most innovative ideas.
We love showing people how smart your work is.
Contagious highlights the most creative modern marketing to some of the biggest brands in the world.
Every day our editorial team sits down together to review the work sent in to us.
The things we get really excited about are written up and published on a daily basis on Contagious I/O - our collaborative research platform, navigable by business objectives and product sectors. With around 20 times the readership of our magazine, and subscribers including Adidas, Coca-Cola, AB InBev, Disney, Google and Sony Music, it's a good place to start.
But it doesn't stop there.
With a 10-year reputation, the I/O team then chooses a select few stand-out campaigns to be featured in Contagious Magazine. With a ten-year reputation for highlighting excellence in innovative advertising, CMOs and director-level agency folk around the world trust Contagious Magazine to show them the work they need to see.
But it still doesn't stop there.
Our Advisory consultants use I/O as a primary research database to show their clients (which include Mondelēz, Heineken and Nike) what they believe to be exemplary work – the type of work their brands should aspire to learn and take a lead from.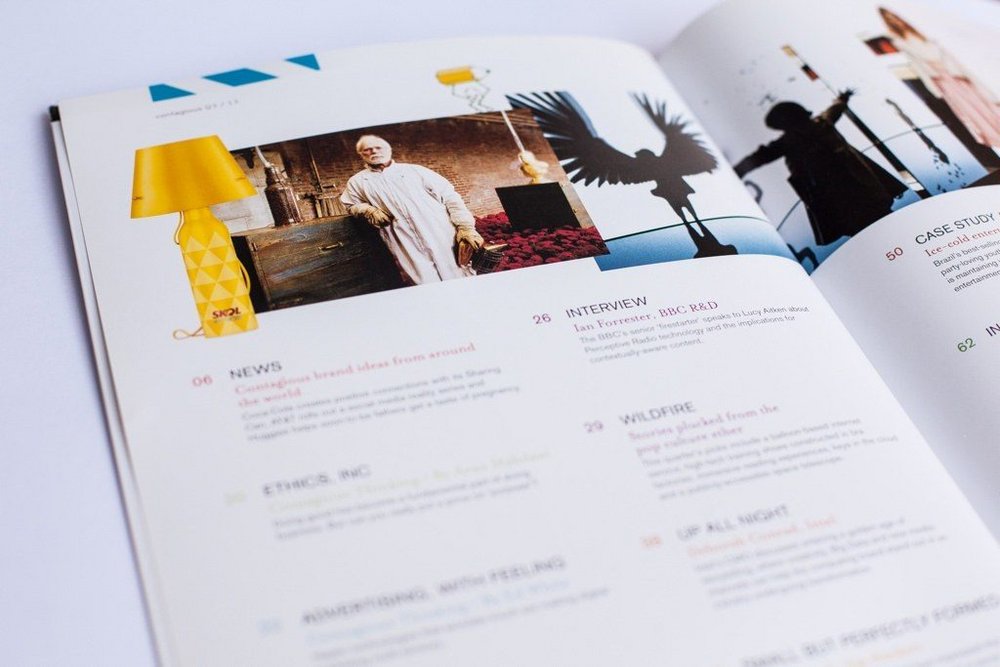 More publicly, we regularly feature submitted work in our keynote speeches at conferences around the world, including Cannes Lions and SXSW, as well as at our own Contagious Live and Most Contagious events.
Your work might even end up on our News & Views section as Contagious Campaign of the Week, which would see it featured in the Contagious newsletter and promoted across our social channels.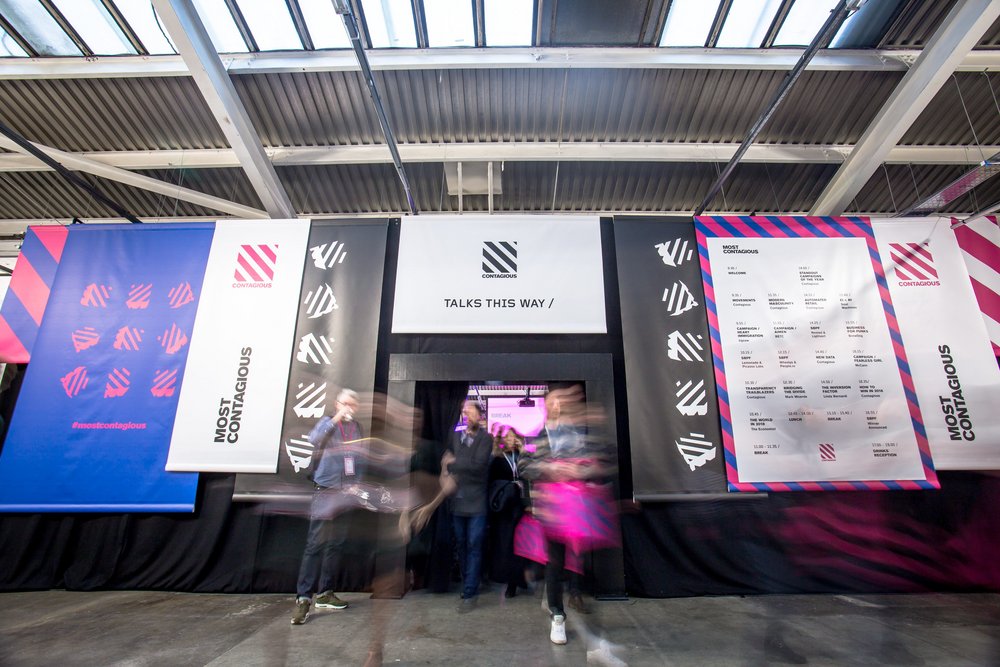 So you see, we spend a lot of effort showing other people how smart your work is. But if we don't see the work, we can't feature it. So please show it to us.
Email us your work now or call our editorial team directly on +44 (0)20 3206 9265