Newsletter
Our weekly newsletter is packed with news and information, curated for strategists, creatives and marketers.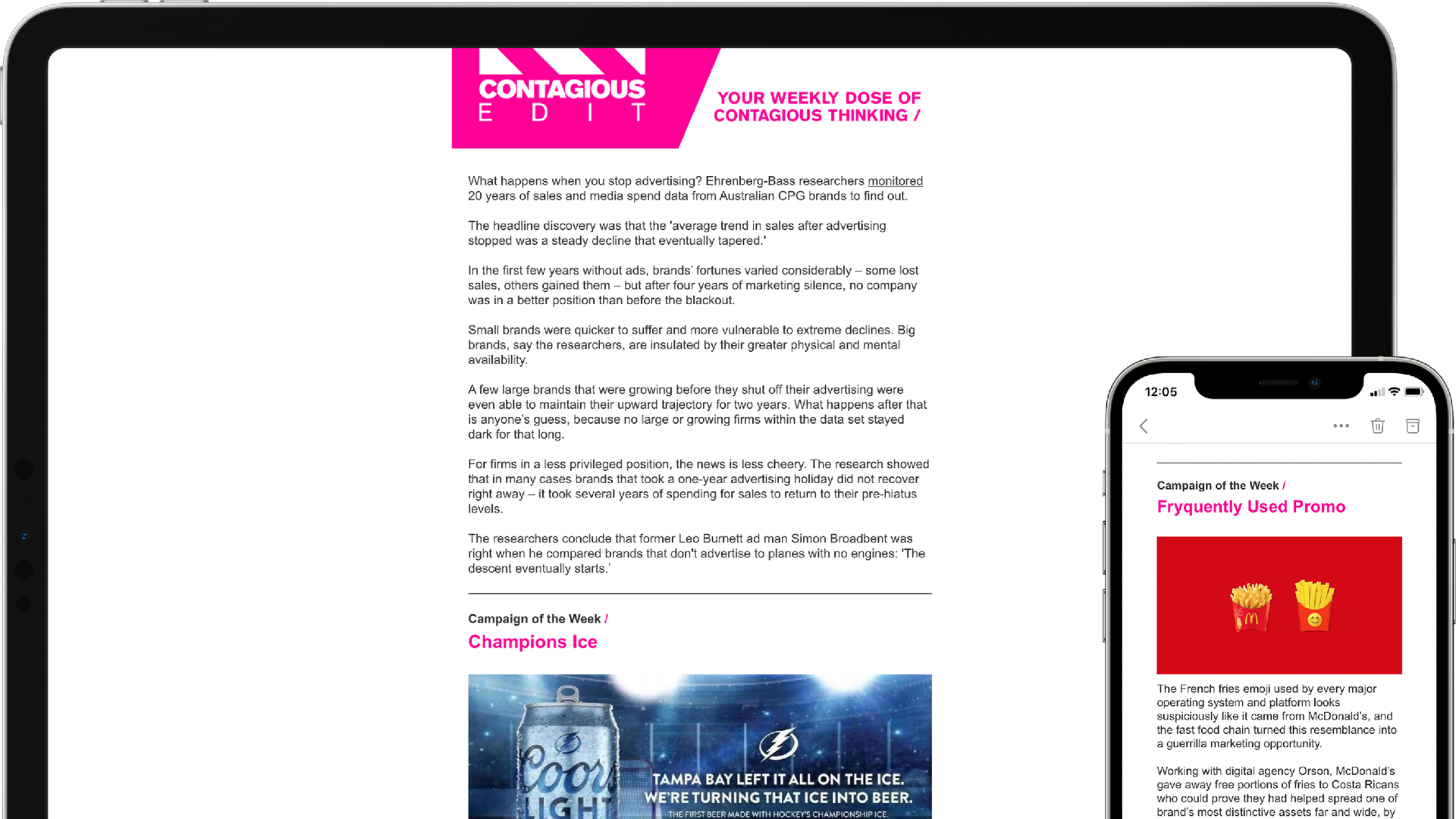 Contagious intelligence, delivered to your inbox 
/
Subscribe to our free newsletter for a weekly dose of creative news, marketing trends and need-to-know research. Plus, our Campaign of the Week
Creative campaigns
Get inspired by the best marketing and innovation ideas from around the world, and understand what makes it great.
News & trends
Stay up-to-date with essential ad industry news and disruptive trends in culture, business and technology.
Cutting-edge research
Learn about the books and experiments advancing our understanding of creativity, effectiveness and consumer behaviour.