Interview
27 November 2018
A Peloton of One 
/
After asserting itself in the US, fitness start-up Peloton has designs on the UK and beyond.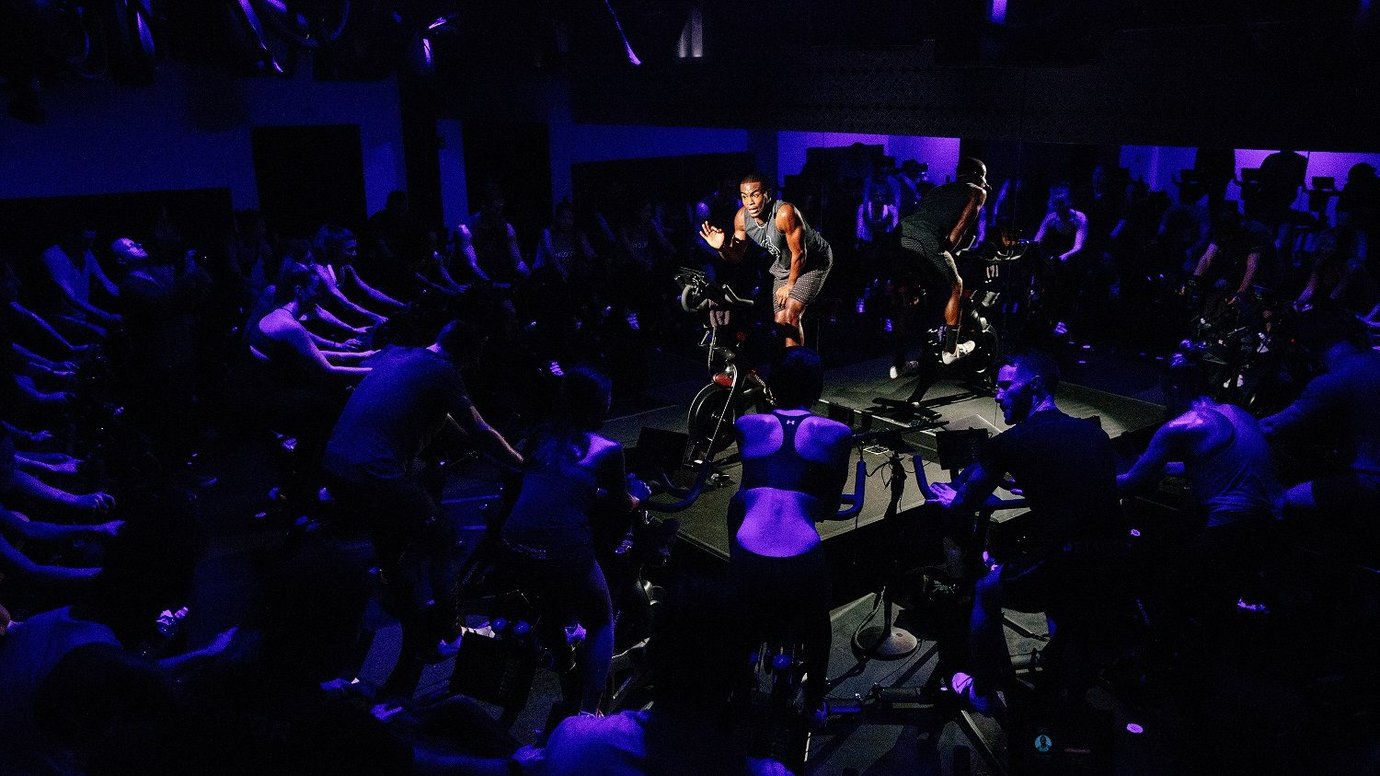 It's tough to nail a pithy epithet on Peloton. The five-year-old company from New York is best known for its at-home exercise bikes with screens that stream instructor-led spin classes. But is it a fitness or technology company? How about a content company, or even a lifestyle one?
'It's hard to answer what we are first because we are all of those things,' says Kevin Cornils, Peloton's international MD, adding, 'It does make it a really challenging business to run and operate.'
In fact when Peloton's founder John Foley was first touting his idea to venture capitalists they told him that he was crazy and trying to do too much. But they usually also slipped in that they'd love one of his bikes if he ever got the company off the ground.
Thanks to investments from high-net-worth individuals, Foley did get it off the ground - and then some. His idea for at-home instructor-led fitness has attracted around 1 million customers in the US and in August Peloton announced that it had raised another $550m at a $4bn valuation.
Now the company is spending £50m ($63.7m), including £7m on advertising, to bring Peloton to the UK before heading into continental Europe next year. The UK was a natural choice for expansion, says Cornils, because it is the second largest subscription fitness market in the world after the US, worth around £5bn per year. The prospect of Brexit did not even cause a wobble, he adds.
Peloton worked with Dark Horses, the sports-focused creative agency part-owned by the Lucky Generals founders, on the launch campaign, producing a TV ad called Inside A Class that features one of Peloton's two UK instructors leading a session.
As much as the UK is a developed market when it comes to fitness, it still lags someway behind the US when it comes to boutique, instructor-led training, so the ad had to educate potential customers and demonstrate Peloton's value to well-off-but-time-poor fitness buffs.
'The UK market is not as receptive [as the US] to infomercials,' says Simon Dent, founder and MD of Dark Horses. 'There's a way of doing the heavy lifting of the education very literally but we made the decision not to do that. We really moved away from that and we feel we've given an in-class experience with energy. Getting the energy right was key and took us a while.'
But trial is just as important as education and Peloton is supporting the campaign with five pop-up showrooms across London (with two more on the way before Christmas) where people can try the bikes and live-stream spin classes for free. It is also building a permanent studio from which it will broadcast classes for UK customers.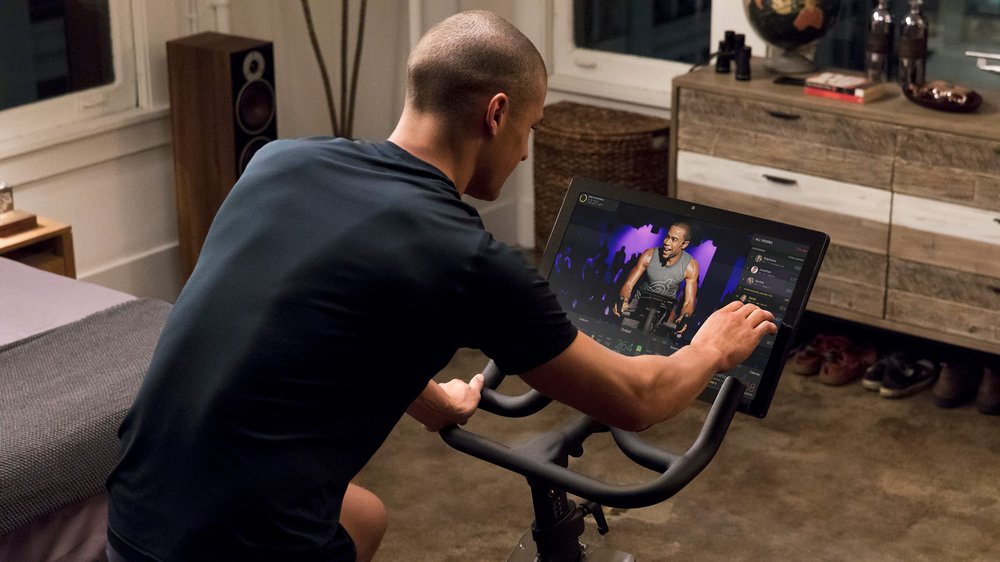 The way Cornils describes it, Peloton is adding to people's fitness regimes, rather than stealing share from gyms and other studios. If that's the case the company must be targeting a rarefied market indeed, given that in the UK the stationary bike costs £1,990 and subscriptions to access the classes costs £39 per month.
It's tempting, too, to think the initial outlay for the hardware acts to keep customers coming back to classes long after most home exercise machines have been banished to the garage. But not even that would explain Peloton's freakishly low churn.
'What keeps us up at night and gets us up early in the morning is to not have our bikes become a clothes hanger,' says Cornils.
To stave off that fate as long as possible, Peloton is broadcasting more and more sessions, using customer data to improve formats, and it constantly updates its user interface with things like high-fives, live chats and challenges - the kinds of bells and whistles that make it hard to keep away from social media platforms.
'Then there's the gamification of fitness,' says Cornils. 'You've got the leaderboard and you've got your metrics, and so if you have a competitive bone in your body you'll find something that drives you on Peloton.'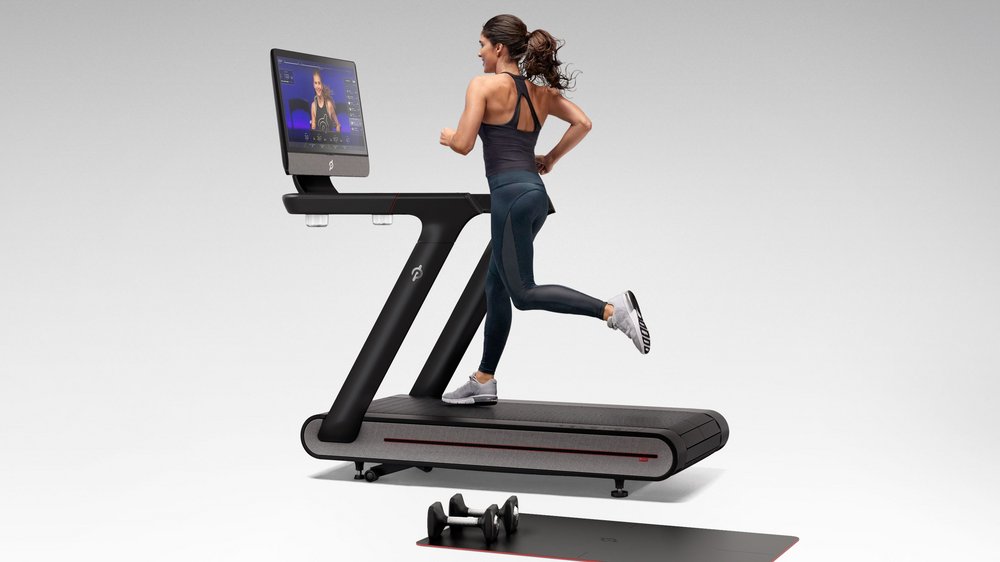 Whatever Peloton is doing, it appears to be working. Retention after one year is 95% and then it drops to just 87% after two years, which is almost unheard of in fitness.
Perhaps buoyed by this, Peloton is branching out further, and not just geographically (it has also launched in Canada, in addition to the US and UK). The company has added a treadmill to its product line (like the bike, it is designed and built by Peloton) as well as a strength training app that does not require any specialist hardware. And that's in addition to broadcasting enough live TV (25 new classes a day in New York) to rival a news channel.
In fact, Peloton's combination of software, hardware, data and content products, creates a wall that is nigh unscalable for any competitors that want to follow its business model. But you'd assume that if a competitor did come along, it'd probably find at least a few venture capitalists willing to take the gamble now.
If you want more analysis of the year's best creativity and most important trends, book a ticket for Most Contagious. This must-attend event on 6 December crams a year's worth of insights, trends and technology into a single day to help brands and agencies create work that's fit for the future. If you're looking for the inspiration to help you steal a competitive advantage, click here.
Contagious thinking delivered to your inbox 
/
Subscribe to the Contagious weekly newsletter and stay up to date with creative news, marketing trends and cutting-edge research.