Campaign of the Week
9 November 2021
Energy supplier curbs climate anxiety with online 'therapy' sessions 
/
Swedish energy supplier Vattenfall puts its expert engineers on calls to help customers with climate anxiety
According to a report by Swedish energy supplier Vattenfall, 80% of reporting on climate change in the Swedish and international press is negative. The report also found that two out of three people feel anxious about climate change, and that people who don't see enough news about progress being made have lower confidence in the future.
Repeated exposure to negative reporting can lead to apathy, so Vattenfall has gathered ​​a group of its expert engineers to offer clear information and examples of the progress being made in climate action. Those with climate anxiety can book a call on Microsoft Teams with an expert via the campaign website, which offers 20-minute sessions.
During the conversation, the engineers talk about what is happening to the climate, as well as the innovations and solutions being worked on currently for a better future. Conceived by agency Nord DDB, Stockholm, with media by OMD, Stockholm, the campaign launched on 18 October 2021 across Vattenfall's social and digital channels, and is supported by several influencer collaborations, including a mini-series where Swedish influencers talk about their climate anxiety with an engineer.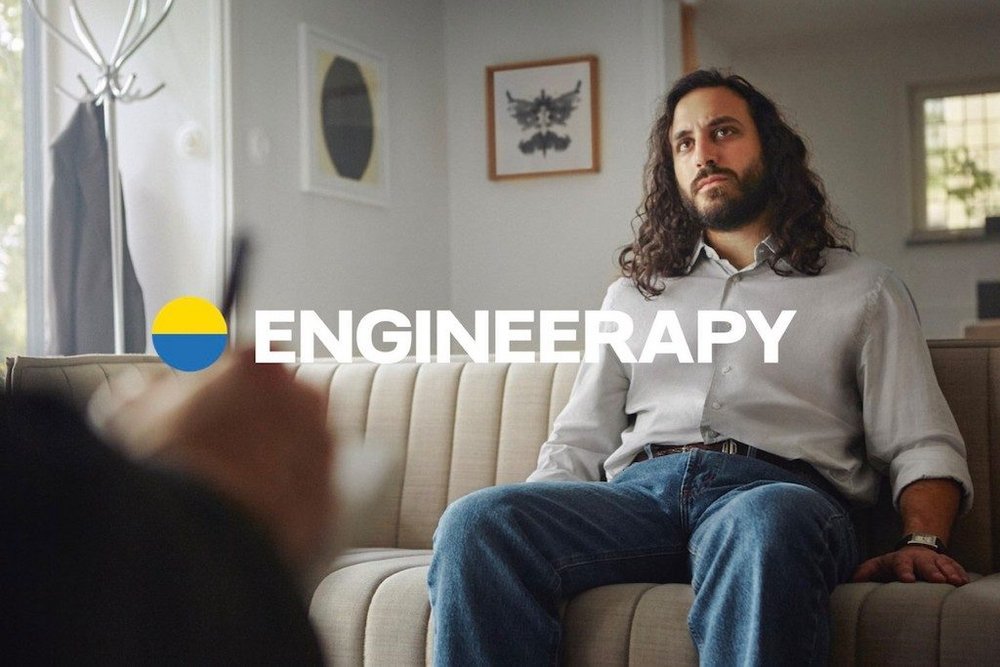 Contagious Insight 
/
Put a face to a name / Climate change is an enormous and complex crisis that can easily overwhelm an individual: as storms, wildfires and rising sea levels dominate headlines, it can feel like the world is ending. According to the Guardian, a 2020 study by the Environment Agency in the UK 'found that people who experience extreme weather such as storms or flooding are 50% more likely to suffer from mental health problems, including stress and depression, for years afterwards'. And more than 1,000 practitioner psychologists have signed an open letter highlighting the impact of climate change on human mental health, predicting 'acute trauma on a global scale in response to extreme weather events, forced migration and conflict'. By offering people an opportunity to spend time face-to-face with a trusted, informed expert on climate change, Vattenfall is putting a human face on a nebulous, unmanageable issue. In turn, these experts' affiliation with Vattenfall establishes the energy supplier as an authority on progress in this space.
Provide solutions / As one of Europe's largest energy companies, Vattenfall is obviously part of the problem – but it is just as much a part of the solution. 'Our goal is clear,' reads its website. 'We are determined to enable fossil free living within one generation.' By divesting its lignite operations in 2016 and phasing out hard coal assets, Vattenfall has reduced its emissions to around 12 million tonnes and aims to halve its greenhouse gas emissions by 2030 and be net zero by 2040. With the Engineerapy campaign, Vattenfall shows consumers how an energy company can contribute solutions to the climate crisis, and positions itself as a leader in climate action. This in turn gives people an emotional and moral incentive to switch providers to Vattenfall – which is vital in a low-interest category. According to Accenture, the average consumer spends around six minutes annually thinking about their electricity bill, and eight minutes interacting online with their utility provider. Brand purpose is a point of differentiation in a market like this, and climate action is a natural cause for Vattenfall to associate itself with.
Want more Contagious thinking? 
/
Subscribe to the Contagious newsletter to receive a weekly dispatch of campaigns, opinions and research, curated for strategists, creatives and marketers.
Contagious thinking delivered to your inbox 
/
Subscribe to the Contagious weekly newsletter and stay up to date with creative news, marketing trends and cutting-edge research.