Interview
Phoebe O'Connell
/
6 March 2020
Dissecting the DTC brands disrupting razors, mattresses and much more 
/
Former New York Times business editor Lawrence Ingrassia talks to Contagious about why the verdict is still out on Casper and what incumbents can learn from the direct-to-consumer model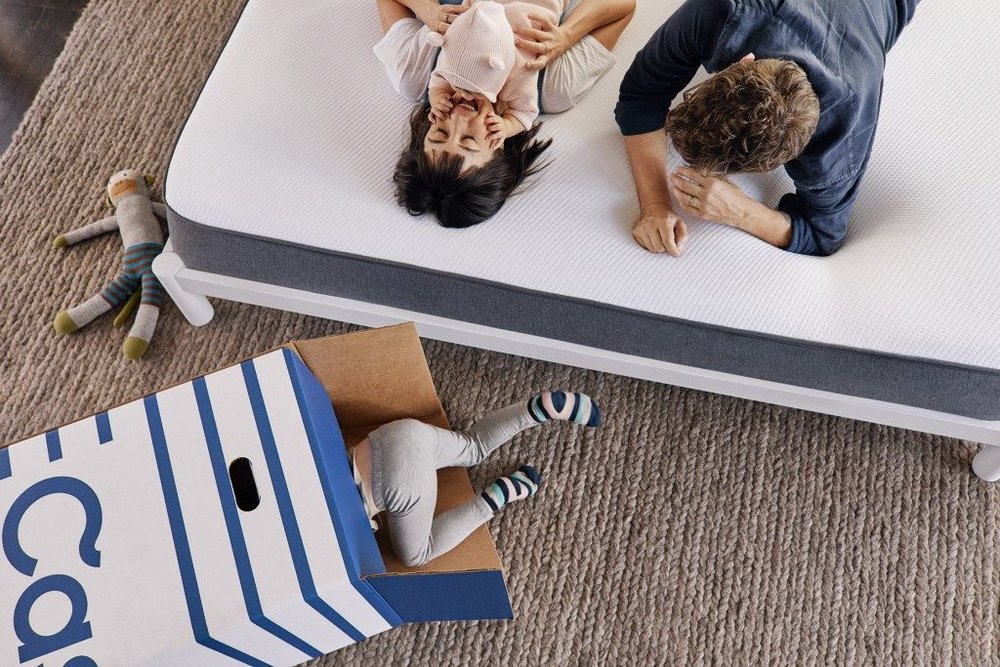 Last month mattress retailer Casper priced its initial public offering at $12 per share – a disappointing sum that was half the value private investors had put on the company just one year ago.
The flop followed similarly underwhelming IPOs from Uber and Lyft, and when direct-to-consumer (DTC) grocery startup Brandless shut down only a couple of weeks later, attention turned to what seemed to be cracks in the foundations of the DTC model.
In the wake of this gloomy period for direct-to-consumer brands, Contagious spoke to veteran business journalist and author of Billion Dollar Brand Club: How Dollar Shave Club, Warby Parker, and Other Disruptors Are Remaking What We Buy, Lawrence Ingrassia.
In 2011 Ingrassia's daughter was friends with a young entrepreneur called Michael Dubin. After many failures, Dubin would go on to found Dollar Shave Club, force market leader Gillette to lower its prices for the first time, and eventually sell the company to Unilever for $1bn. Ingrassia, stunned, recognised that technology was making it possible for startups to take on giants.
'To me,' he says, 'It's one of the more interesting and important business stories right now. We're just in the early stages of ecommerce, and direct-to-consumer brands are in the vanguard of that.'
We asked Ingrassia what he sees for the future of the DTC model.
[This interview has been edited lightly for clarity].
Do you believe that the DTC model will endure?
I do. I believe there will be some new billion-dollar brands created. […] and there will be failures. In my chapter on luggage, I looked into why Away ended up as the major survivor [while others] fell by the wayside. These companies have taken advantage of niches or opportunities in the marketplace to serve customers, and I think that that will be enduring. They have found a way to connect with customers and fill needs and fix problems.
Beyond 'connecting with customers', what is something that successful DTC brands have in common?'
Something that is probably surprising is that, like Michael Dubin, many of the founders knew nothing about the products, but they knew what they didn't like about the experience of purchasing the products in these various categories. And they saw that probably a lot of other people [didn't either].
How have these DTC entrants changed things for brands and consumers?
There's more consumer choice than there has been in the past. If you look at razors, basically there were Gillette and Schick. [With] mattresses […] 70% of the market in the US was controlled by two companies. With eyeglasses, Luxottica is the dominant player…So [fragmentation] has introduced competition. Competition is good for customers, it means that you have more choice.
In the future […] it will be very hard to have a company like Gillette, with a 70% market share. But that's good.
People call it direct-to-consumer. I also call it 'connect to consumer', because creating that connection to the consumer is one of the most important things that DTC companies do.
Lawrence Ingrassia
Aside from fragmentation, what would you say are the weaknesses of the DTC model?
It's harder to scale. There […] has to be a strong reason for being.
Look at Brandless – what did it stand for? It was a bunch of products. […] They were pretty good quality but I don't think in the end there was a strong image in your mind about what [the brand] was.
I think that the market is still out on Casper. The mattress business is one of the most disrupted consumer product categories that there is […] and because of that […] everybody was having to spend a lot of marketing money to get attention. Casper raised a lot of venture capital money and was not especially disciplined in the way it spent that money.
[Casper was thinking:] 'We want to become the best known […] so we're going to really advertise like crazy. Purple Innovations [the company behind the Purple mattress] is a public company, so they have to report their financials. And they are now profitable. It shows that it's possible to create profitable [DTC] companies, if you're disciplined and if you really are focused on making sure you're getting the most efficient spend on your dollar. Maybe now that [Casper] are public and they're really under scrutiny, they'll become a lot more disciplined.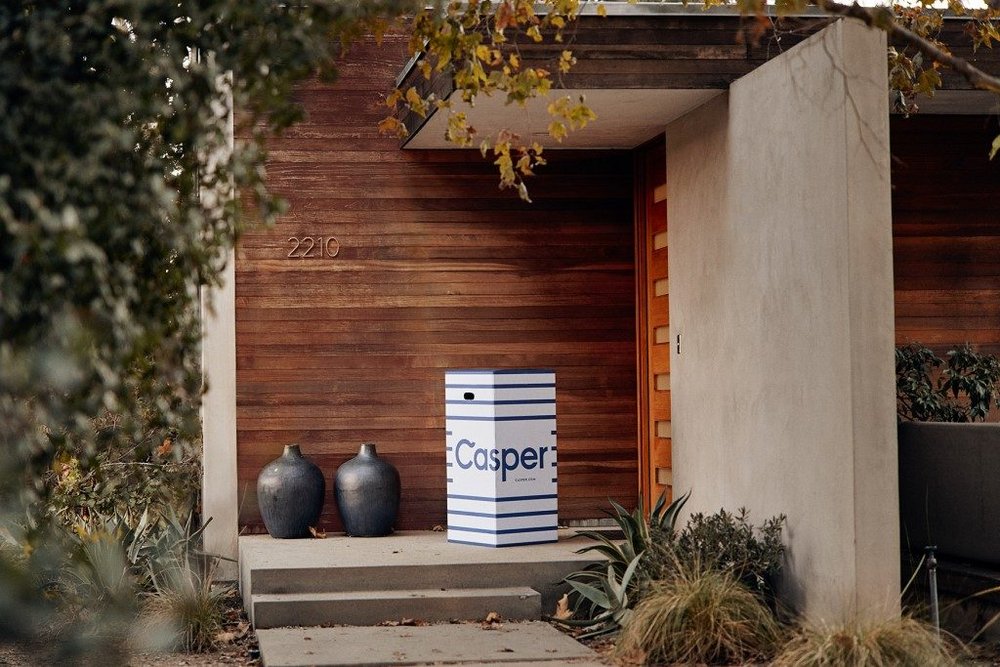 We see people using Casper as evidence of the weaknesses of the DTC model. Is that fair?
A year ago, people were saying that Tesla, because of its assembly line production problems, was maybe not going to survive. Then it managed to fix those problems and […] has turned profitable. Sometimes, when things get really tough, it focuses the mind.
The strength [and weakness] of the category is that there are low barriers to entry. Other people can come into this market […] if they have a better idea. One thing which I mention in the book is Amazon […] trying to create a whole store of its own-branded products. For example, […] its own version of Allbirds shoes, of which the basic model costs $95 in the US. Amazon's was $45. There are probably a lot of Allbirds loyalists who'd never buy an Amazon shoe. But that is a potential challenge to DTC products.
There are going to be some winners and there'll be losers – those companies […] who don't connect with customers in the way that the most successful companies have. People call it direct-to-consumer. I also call it 'connect to consumer', because creating that connection to the consumer is one of the most important things that DTC companies do.
If [a DTC is] acquired, does that mean that they change and become more like the company that acquires them and less like the DTC, upstart brand filling that consumer need? There's always a risk of that.
Lawrence Ingrassia
When you say 'winners'... Is the ambition of most DTC brands to grow into big players like the incumbents or to be acquired by incumbents? What is it to 'win' as a DTC brand?
It's both. I think some would like to be big and enduring brands of their own and some would be happy to sell to other companies. Tuft & Needle [sold] for a pretty good price. Dollar Shave Club too. […] My sense is that [Warby Parker] would like to be an independent company. […] They've built a very strong brand and would probably like to do an IPO. There's not a one-size-fits-all. Also, there's the venture capitalists who sometimes help drive the decision. I think [they] don't actually care what the exit is, as long as it makes them money.
It does raise the question… If they get acquired, does that mean that they change and become more like the company that acquires them and less like the DTC, upstart brand filling that consumer need? There's always a risk of that, if they do that, then that will create an opportunity for another startup to come in. That's one of the great things about DTC: the ease of introducing new products is not going to change.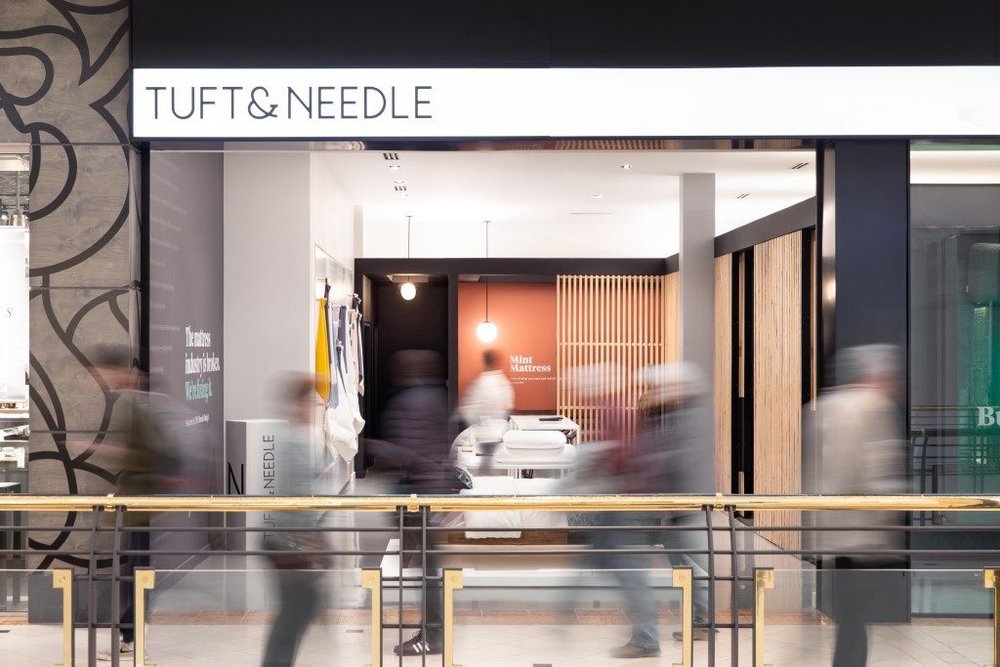 What do you think is the biggest thing that the incumbent heritage legacy brands can learn from this wave of DTCs?
It's a hard one for big companies. When you are successful, it's hard for you to think outside the box about ways you could be doing things better.
They need to not be complacent or even arrogant and think that because they have been a dominant player for a fairly long period of time that that dominance is written in stone.
One of the early investors in Dollar Shave Club […] approached Gillette and asked them if they'd like to make an investment. Gillette […] didn't even take a meeting. Flash forward to 2017, when Gillette reduced its average prices in the US by 12-15%. That's hundreds of millions of dollars in revenue annually for Gillette. If it had been wise, it would have said, 'Hey, maybe we do have something to learn from these people'. The big companies need to be as focused on their end user customers [rather than their retailer] as the startups are.
There are a lot of things that big companies can do. They can acquire startups (and P&G have started doing that, too), they can try to copy the products, they can copy the strategy… In the end, if they don't put the customers' interests first, […] they are vulnerable to losing market share. Especially if you're in a low-growth business, [like] a lot of these consumer product categories.
I think [DTC brands] envy the name recognition that [big name] companies have built up over the years but [they don't] necessarily fear them the way they would have in the past.
Lawrence Ingrassia
What do you think the DTC marketer admires about the incumbents apart from their budgets?
I think they envy the name recognition that these companies have built up over the years but [they don't] necessarily fear them the way they would have in the past. Look at how ThirdLove has played, very brilliantly, its marketing against Victoria's Secret.
Victoria's Secret accounted for 30-35% of the market in the US. [In] the #MeToo era [Victoria's Secret] still sells lingerie as sexy and ThirdLove really grasped the fact that the zeitgeist has changed.
You could both envy the prominence of an existing brand while recognising the vulnerabilities and [ThirdLove has] done a good job at really doing both.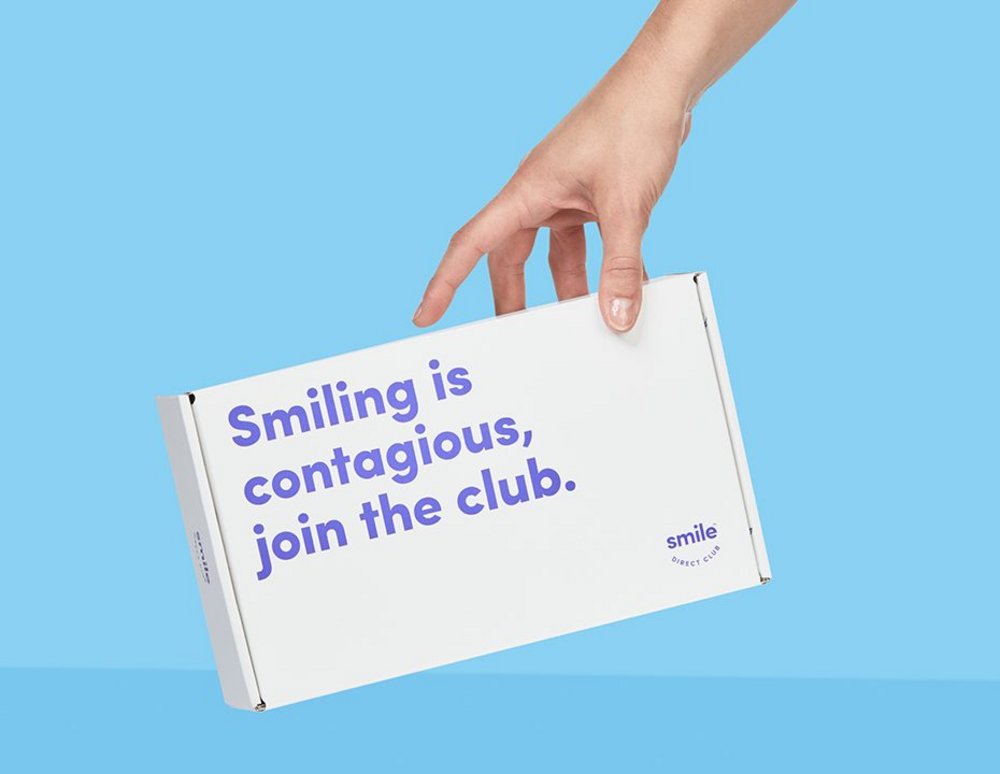 Do you think that there's a product or sector that is particularly ripe for the DTC taking? Are some industries more suited for disruption?
Where DTCs have been most successful is where there has been either a dominant existing player or a handful of dominant existing players, because they tend to compete on very narrow terms. [I see] a lot of potential in something like healthcare… where there isn't a lot of competition, and the prices tend to be high.
That's why I decided to take a look at hearing aids and hearing aids startups… One of them is called Eargo. It's in a category where there are five major players with about 90% market share [and it sells] product that is technically quite good, at a much lower price. It's still not cheap, but there is potential for disruption. Smile Direct Club is another company. [It sells] something that can straighten your teeth for half the price of going through an orthodontist. For a lot of people that difference in price is significant.
If you look for market anomalies, that's where there tends to be the most potential – when there is a lot of competition and a lot of choice in markets, there tends to be a little bit less opportunity. But even in highly competitive, crowded markets, if you come up with a smart, new idea, there's also a potential.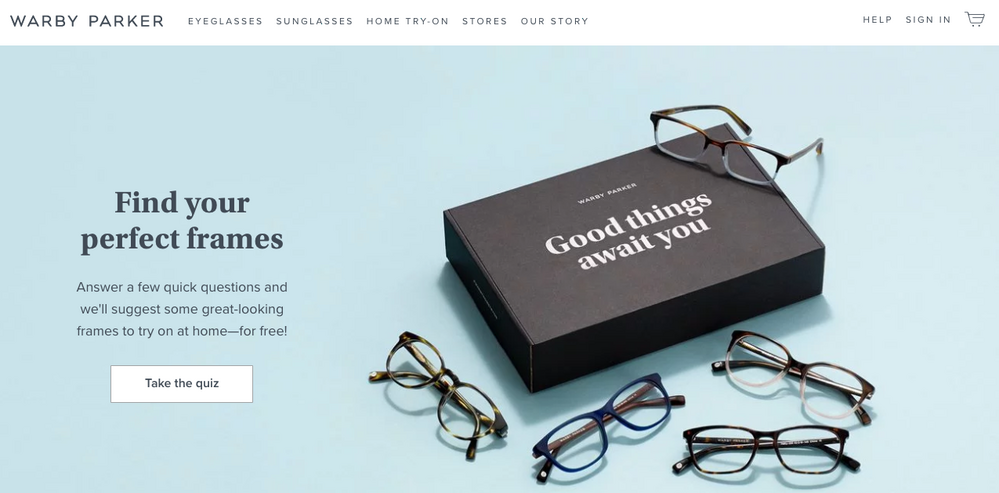 Les Binet argues that 'People don't want relationships with brands, no matter what your social media agency might say.' Do you think there's any truth in this?
I believe there always will be a certain percentage of the population that are drawn to brands that they can identify with. So on that part, I disagree. At the same time, one of the reasons for the success of some of these companies [is that] people aren't as loyal to brands. When you go on Amazon, for example, 70% of searches on Amazon are not for a brand. They're for 'running shoe', or 'bra' or 'contact lenses' or whatever. Marketplaces like Amazon just want to sell you something, they don't actually care what the brand is; I think they see an opportunity to tap that large group of customers who are looking for high quality, high value but don't care too much what the name of the brand is.
The internet has unlimited shelf space, unlike stores, and […] that means that you can have established brands, new brands, and non-brand brands, all at the same time fighting for the customer's attention. We're in the early stages, […] and it's not clear what percentages of customers' money is going to which categories.
How does a brand of deodorant or lenses really forge a meaningful connection with a consumer?
Take Warby Parker, one of the best examples of customer experience. If you call them up, somebody will answer the phone within six seconds... Going online to purchase one of their products, they now have an amazingly lifelike virtual try-on. […] Everything that Warby Parker has done is to make [buying glasses] a pleasurable, easy experience… And they measure every possible thing. [Using data they've gathered] they save you the trouble and frustration of buying a frame with a lens that doesn't look good in it. […] Everything they do is meant to reduce friction. To me that captures a lot of what these companies are trying to do to differentiate themselves in a world where there are commoditised products.
Contagious is resource for anyone who understands that creativity is the last legal unfair advantage for businesses. If you want to find out more about becoming a Contagious member, and how your team can benefit from Contagious I/O, our fully searchable online tool packed with creative case studies from around the world, click here.
Like this article? Share with your network:
Want more Contagious thinking? 
/
Subscribe to the Contagious newsletter to receive a weekly dispatch of campaigns, opinions and research, curated for strategists, creatives and marketers.
Get our weekly newsletter 
/
Subscribe to the Contagious newsletter and stay up to date with creative news, marketing trends and cutting-edge research.