Interview
James Swift
/
11 July 2022
Ara Kurnit's Strategy Diet 
/
Tips and techniques from advertising's top strategists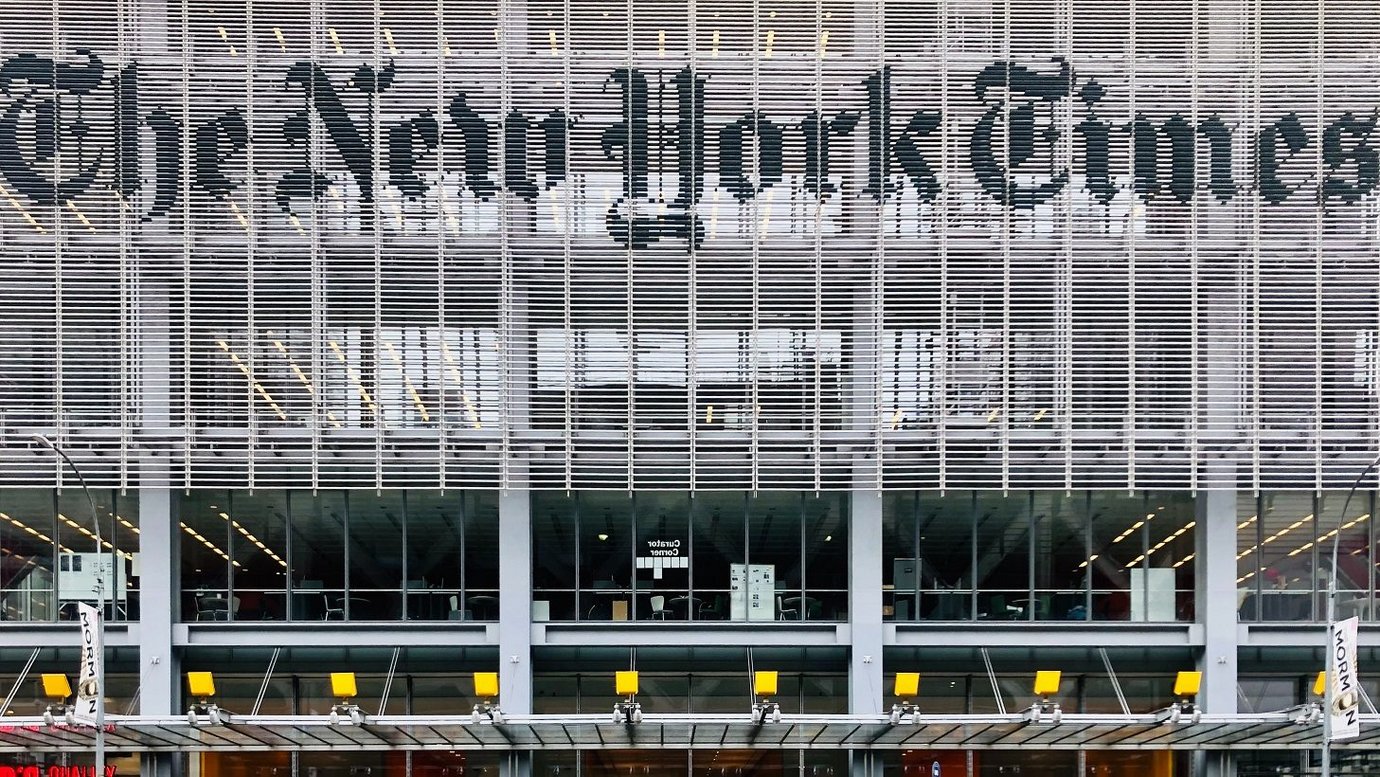 Have you ever wanted to know what the ad industry's sharpest strategists feed their brains on a daily basis, or what resources they swear by when tackling a brief?
We have. So we're asking.
Ara Kurnit is the VP, managing director of strategy on The New York Times' advertising team. She has been at the company for over four years and led the News Provenance Project with IBM, which used blockchain technology to help people identify doctored images online, and an image-search project with Google Lens, among others. Kurnit was previously an innovation consultant at ?What If! Innovation.
What media do you consume that makes you better at your job or helps you think about strategy generally?
The New York Times! Seriously, I find that The Times gives me a window into emerging trends and always provides a new way to look at something. I like to see how The Times has covered topics before digging into a brief. That's critical in driving what we propose to our clients. Looking at samples of our coverage will often allow me to spot opportunities and ways into a variety of client challenges.
Given that I have two tweens, a 12 year old girl and an 11 year old boy, I am also regularly monitoring and learning from what they are doing online. My son is super into Roblox and it's fascinating to see how kids are already interacting with the metaverse. We had to make rules about how much of his allowance he can spend on Robux because he would spend it all on avatar updates if he had the choice. You can see the powerful draw and the huge potential for brands in the space.
My daughter is all about music and watching Tik Tok videos, which allows me to stay up to date on influencer and celebrity trends.
Are there any resources that you typically turn to first when working on a brief
One of the first things I do when encountering a new brief is simply Google the company and/or the ask to understand the latest news and what the organisation is already doing in the space. Visiting their website should also be part of everyone's process. Sometimes you don't get the chance to interrogate a brief as much as you would like to, so it's our job as strategists to make sure we really understand what we are trying to solve for before we start solving. Too often, we run toward a solution without having a deep understanding of the problem.
The NYT has been a pioneer in first-party data, collected with the consent of our readers. My team includes a group of audience insight strategists who effectively mine and analyse our audience data to see how key audiences are interacting within our platform. This is incredibly valuable as it allows us to not only tell clients how to most effectively reach their target audience, but also uncover surprising and creative ways to interact with them. For example, we know that luxury consumers read luxury content, but also tend to over index in gaming. With that information, we were able to recommend a custom crossword execution, with brand clues and a brand ad that reveals once the crossword is solved, to one of our key luxury advertisers. This provided a new and exciting way to reach that audience.
Who is someone that you follow/read/watch for their opinions and ideas?
The amount of content out there is overwhelming so I like to consume it in bites, as substantive snacks, in between my main meals of leading my strategy team and spending quality time with my two kids and husband. I think you have to know your best way to consume information. For me, podcasts are great, but I am highly visual, so nothing allows information to sink in better than reading. With that in mind, I've become a big fan of newsletters. I subscribe to the typical strategy go-tos like Scott Galloway and Adam Grant, as well as Brené Brown, as I am particularly interested in effective leadership and fostering an inclusive culture. Rachel Botsman, who I coincidentally used to work with in innovation consulting, has become an expert in trust in the workplace, and I find her ReThink newsletter very insightful. For my daily dose of what's going on in the world, I also get subscriber newsletters from The NYT. The Morning and Andrew Ross Sorkin's Dealbook newsletter are fantastic.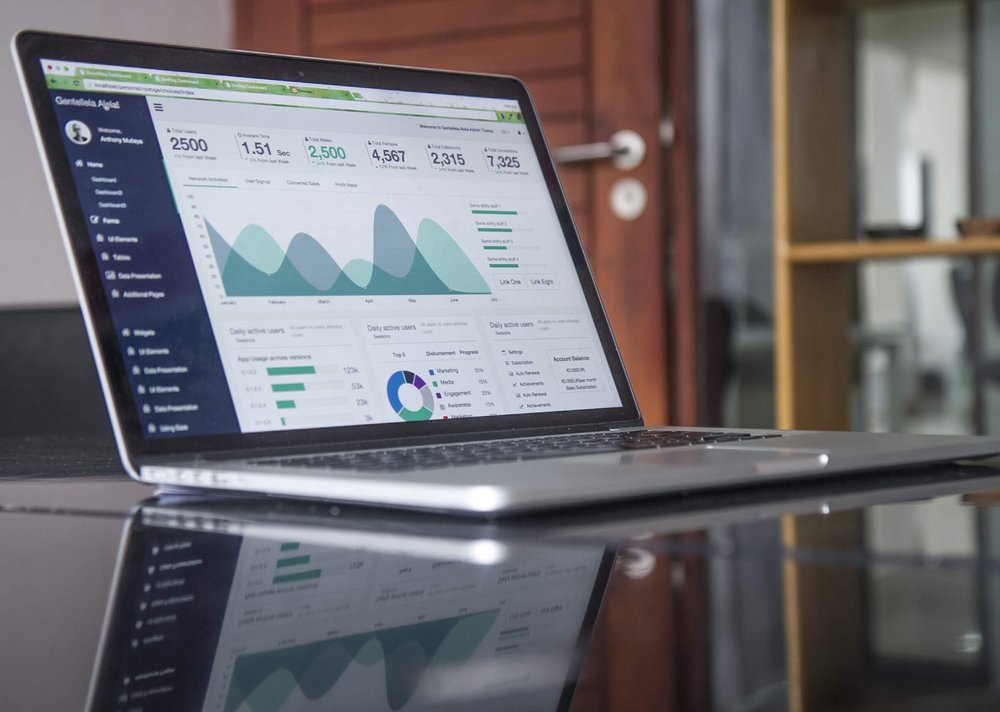 Is there anyone or any resource that you think strategists rely on too much that is counterproductive or unhelpful?
Strategists need to beware of their bubble. I find that I constantly have to remind myself that not everyone thinks like me and actively seek out alternative perspectives. It's a challenging thing to do, but it's important in ensuring that I get the strategy right for the right target. (Additionally, strategists need to be really thoughtful about what type of data, or proof points are needed depending on the type of client you are working with. Overdependence on any one type of data, quantitative or qualitative, can be a challenge. It's important to understand the why behind the data, which is why a healthy mix of qual and quant is really valuable.)
What do you think is the most underused resource for better strategy?
As someone who spent a number of years as an innovation consultant, I really value in-person consumer immersion work— basically just getting out there and talking to people in their environment. While it can seem daunting, especially to strategists that have never done that type of work before, it's actually as simple as carrying on a conversation, and all it takes is a little planning to get great information that can really help with a brief. While you may not have the time or resources to recruit consumers, in a pinch, there are always people in your network you can call and interview. People love to talk about themselves so you should never feel badly about asking.
Be a student of the world and get out there. Working remotely has provided valuable flexibility and autonomy, but being housebound isn't great for strategy.
Ara Kurnit, The New York Times
Is there anywhere you go when you're struggling with a brief or a place that seems to help you work or think?
As a result of the pandemic, we've become comfortable cocooning. Having space to think is critical for a strategist, but too much space can be a challenge. I think Strategy is much stronger when it is a team sport. There has never been a situation where I haven't gotten to a better place on an insight, strategy or idea after bouncing my thoughts off of someone else.
Office etiquette: music or no music?
That depends on whether I am working from the office office or my home office. Working from home means that music is a must. I have the distraction of kids, dogs, a husband that also works from home – I need something to buffer the natural sounds in my house. If I am in The NYT office, I usually prefer no music as it gives me a chance to participate in office culture. Hearing and being in tune to what is happening around you is a good way to get a read on the emotional state of the team, hear about briefs and ideas in progress, or even just to participate in the light moments in the office that we all miss.
What's the best free resource for a strategist?
Be a student of the world and get out there. Working remotely has provided valuable flexibility and autonomy, but being housebound isn't great for strategy. We are missing out on discovery, moments of spontaneity with others and witnessing the world and each other first hand. It's important to be an observer of human behavior in order to be a great strategist.
What sort of media/resources would you recommend to someone just starting their career as a strategist?
There are so many different types of strategists and therefore so many different ways in for people just starting out in their careers. I have learned the most about strategy from great mentors who have not only taught me, but also shaped the arc of my career. Find someone whose work and working style you admire, and ask if they would be willing to mentor you or let you shadow them. Most people will find it flattering and will be more than willing to help. I would also recommend trying your hand at various types of strategy so you can determine where you want to double down.
What's something that happened in pop culture that showed a better understanding of people than advertising?
I've been particularly interested in advertising and PR that takes advantage of TikTok viral moments. EOS Bless Your F*ing Cooch campaign by Mischief is a great example of the company taking advantage of a viral video that glorified usage of EOS shave cream. Ocean Spray gave a red truck with a bed full of cranberry juice to Nathan Apodaca after the video of him skateboarding while drinking Ocean Spray Cran-Raspberry while listening to Fleetwood Mac became a sensation. The company's CEO also created a copycat version of the video. By taking advantage of these moments, companies have been able to connect in a more authentic way and tap into the cultural sentiment in a way that advertising typically struggles to do.
Get Contagious Membership 
/
Contagious membership gives you access to Contagious Online, a constantly updated and fully searchable repository of advertising case studies, in-depth strategy interviews and other resources designed to help you achieve winning ideas fast. To find out more about Contagious Online or to arrange a free trial, click here.
Contagious thinking delivered to your inbox 
/
Subscribe to the Contagious weekly newsletter and stay up to date with creative news, marketing trends and cutting-edge research.