Creativity
26 February 2018
Beyond the Lions: ads that have won awards outside the industry 
/
Get inspired by the work that has managed to win awards outside of the advertising world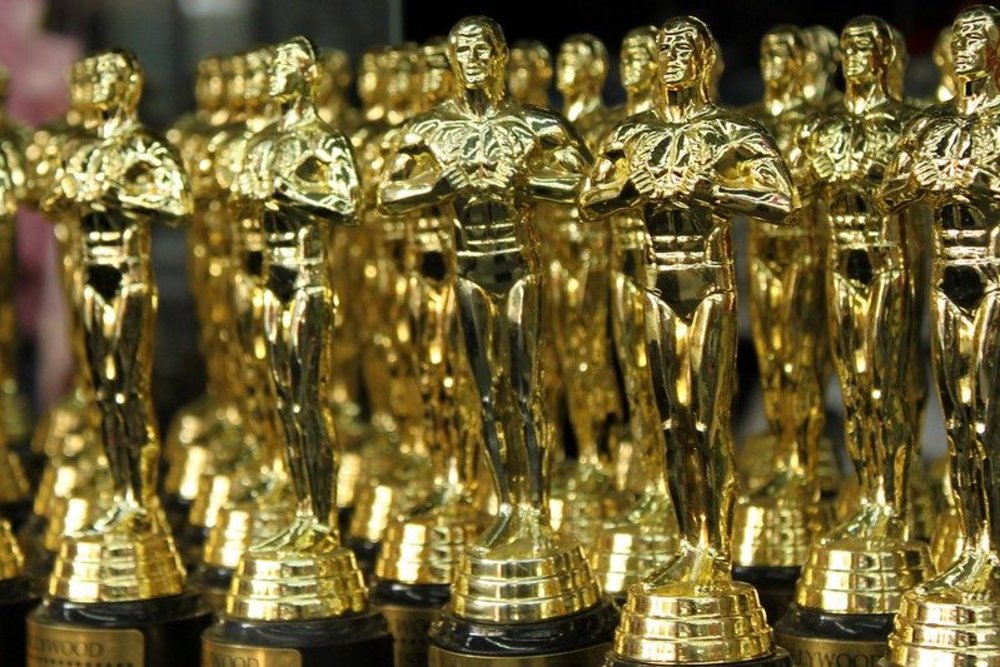 Recognition and awards play an undeniable role in advertising. As a priority, winning an award for a piece work is usually not far behind having a demonstrable impact on a client's sales and a positive impact on society.
And the industry is well-served by ceremonies that provide this validation. But the most ambitious don't just want to impress their peers, they want accolades and awards that come from outside the industry. It's both affirmation and evidence of an impact on wider culture in one fell swoop.
On more than one occasion we at Contagious have heard an ECD say, 'I don't want a Cannes Lion, I want an Oscar'. Sadly, commercial creativity has yet to break into the Academy Awards. But we have managed to curate a few examples of work that's so well executed or that taps into something so fundamental that it has earned honours outside of advertising. Here are the outliers and what you can learn from them.
Daytime Emmy: The Beauty Inside campaign, for Intel and Toshiba
In 2012, Toshiba and Intel worked with creative agency Pereira & O'Dell, San Francisco to create an experimental, socially-led series that aired in six parts on Facebook. The show, called The Beauty Inside, was about a young man, Alex, who woke everyday with a new body, and who used a Toshiba computer to document his life. The social element of the campaign was the global casting call inviting the public to audition as various versions of Alex. Applicants were encouraged to apply by uploading a video onto a dedicated Facebook app and securing as many Likes as they could for their audition film on the social media platform. As well as winning the Branded Content Grand Prix at Cannes in 2013, and boosting sales of Toshiba's Portégé Ultrabook by 360%, the campaign was awarded a Daytime Emmy for Outstanding New Approach to Original Daytime Program or Series.

Takeout: When it comes to content, building an idea around a product or brand to the point where the latter is seamlessly integrated is more effective than a bolt-on sponsorship. Also, agencies have almost unparalleled expertise when it comes to media channels and reaching people. Leveraging this additional expertise in tandem with a skilled film maker can create a perspective that's unique to this industry.
Bafta: Room 8, for Bombay Sapphire

In 2013, a piece of branded content that was co-produced by Gravity Road, London, won the Bafta for British Short Film. The winning film, called Room 8, was part of a series of films created under gin brand Bombay Sapphire's Imagination Series. The brand employed an Oscar-winning writer, Geoffrey Fletcher, to create some lines of dialogue (minus any stage directions) and then invited the public to use this brief to create their own films. Room 8 was an entry by then-unsigned director James Griffiths.

Takeout: Work with people who are the best in their field. Bombay Sapphire didn't need to go to an Oscar-winning script writer to create the sparse framework for the Imagination Series, but it did anyway. Also, it's intriguing to note that two of the most successful branded content films (see above) have crowd-sourced talent, too.
United Nations Peace Medal: #MakeFriends, by Havas Lemz

In 2017 at Contagious' flagship event, Most Contagious, Mark Woerde, founder of Havas Lemz, told the audience to 'forget about the advertising awards, try to win a Nobel Prize instead'. This would be easier to dismiss as empty grandstanding if it wasn't for the fact that Woerde was later awarded a United Nations Peace Medal for his work. Not quite a Nobel Prize, but pretty damn close. Woerde and his agency won for the #MakeFriends campaign, collecting video messages from the world's most eminent religious leaders promoting inter-faith harmony, in a bid to encourage understanding.

Takeout: Admittedly, this wasn't client work. But it does show that the capacity for ideas and dogged determination that exists within agencies can produce impressive results when it's trained towards another goal. And while #MakeFriends may not have solved a brand problem, it's still a valuable calling card for the agency.
iTunes Chart – top 10 (Australia): Dumb Ways To Die, Metro Trains

Dumb Ways To Die, the earworm jingle created by McCann Melbourne (which commissioned professional song-writers) to promote railway safety for Metro Trains is the most award campaign in the history of Cannes Lions, with five Grands Prix. But this ditty was so popular that, upon its release, it hit the top 10 of iTunes' download chart in Australia, as well as in other countries. It also made it into the official singles chart of several other countries, including Holland, where it reached number 94. Though there are other examples of branded songs making it into the charts (an adaptation of Coca-Cola's I'd Like To Buy The World A Coke, and Busta Rhymes' Pass The Courvoisier pt II, for example) we felt this was the purest example of an advertising jingle that won mainstream plaudits.

Takeout: Again, there's something to be said here for working with the best talent you can outside of advertising to produce content. Beyond that – don't dismiss jingles. Some people within advertising dismiss them as unsophisticated, but they're memorable.
Most re-tweeted tweet of all time: Wendy's

Not an official award, this, but bear with us. In 2017 a young man called Carter Wilkinson asked Wendy's fast food restaurant on Twitter how many re-tweets he'd need to receive a year of free chicken nuggets. Wendy's response was '18 Million'. A screenshot of that conversation was then re-tweeted more than 3.6 million times, as the Twitter community rallied around the young man's cause. In the process, it overtook Ellen Degeneres' Oscar selfie as the most re-tweeted message of all time on the social media platform. Though Carter fell short of the original target of 18 million re-tweets, Wendy's still made good and gave the man his nuggets.

Takeout: This is a bit like hitting the jackpot. It's probably never going to happen to your brand but you can't win the lottery if you don't buy a ticket. Treat every interaction with customers as an opportunity.
Want more Contagious thinking? 
/
Subscribe to the Contagious newsletter to receive a weekly dispatch of campaigns, opinions and research, curated for strategists, creatives and marketers.
Contagious thinking delivered to your inbox 
/
Subscribe to the Contagious weekly newsletter and stay up to date with creative news, marketing trends and cutting-edge research.