Interview
Patrick Jeffrey
/
12 August 2022
Blackstone's Jonny Bauer on swapping adland for private equity 
/
Jonny Bauer surprised adland when he swapped Droga5's strategy practice for the world's largest private equity firm. He tells Contagious why the move makes perfect sense and how he's unlocking the power of brand to make companies more valuable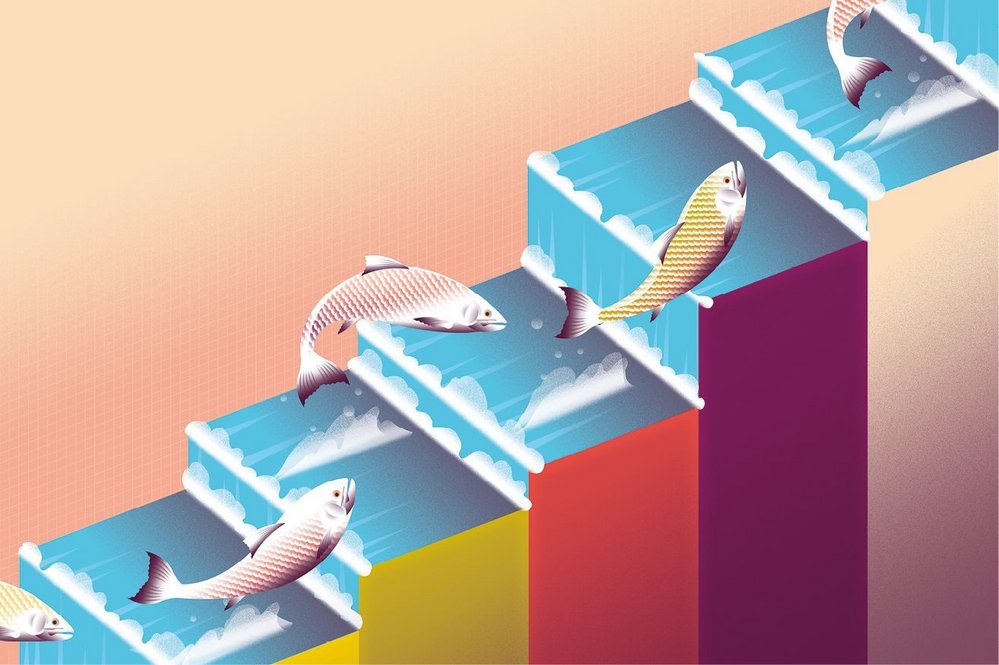 When Jonny Bauer left his role as global chief of strategy at Droga5 to join Blackstone –the private equity juggernaut – there were a few raised eyebrows within the industry. Ad Age even described it as a 'head-scratching moment'. But now – just over a year into the job – it's becoming clear what he's up to, and why he felt compelled to leave adland for the investment world. Bauer, who leads Blackstone's brand strategy and transformation practice, has been charged with using his background as a CSO to unlock new areas of growth and expansion for the company's portfolio of more than 250 companies – including the likes of Spanx, Supergoop!, Bumble and Oatly. We caught up with Bauer to better understand how Blackstone approaches the process of brand transformation, and what adland could learn from his venture into the world of investment.
Why did you make the leap from Droga5 to Blackstone, and private equity?
I loved nearly every day as a strategist at Droga5. But the primary driver for the move was to get brand strategy a different seat at the table. When I was coming at things from an agency perspective, I found that big transformational ideas for brands got stuck in marketing. And there are still siloes between departments like product marketing, technology, human resources, sales, etc. So, ideas kept bumping into walls. They didn't realise their full potential. But on the investment side, because you are an owner in the company, there is inherent connectedness between all the different parts of an organisation, and you have the CEO as the champion of the brand partnering with the CMO.
How does that open up new opportunities?
Companies typically talk business strategy upstream, but they don't often talk brand strategy upstream. What's very exciting for me is that there's a real opportunity for business transformation and brand transformation to work together in harmony. At Blackstone, brand transformation is part of a suite of operational resources for the businesses we own – including talent, ESG [environmental, social, and corporate governance], data science, procurement, etc – that are treated as core to business transformation strategy. So, you can use brand strategy as a filter upstream to inform decision-making, rather than a wrapper to justify decisions that have already been made. In my old universe, a company would have already made a lot of decisions before they came to us asking for help. Now, the brand becomes a filter to inform decisions at the C-suite level, rather than just wrap them at an executional level. These brand strategies therefore need to be picked up by everyone within the organisation and used. It's not just something you say in marketing – it's something you create innovation around, build new products around, recruit talent around, and it's something everyone is collectively measuring to make sure we're becoming what we set out to be. So, integrating brand and business strategy together, further upstream, is what really excites me – there's huge opportunity here.
There are things that make for great investments, and then there are things that make for great brands. And we try and connect those.
Jonny Bauer, Blackstone
Is this at the core of your role at Blackstone?
Success here is about unlocking the power of brand to add more value to Blackstone companies. We either want to take a company and transform it into a category that's of higher value, or we want to open it up to a larger addressable market. Take Spanx, for example. They have huge awareness as a shapewear company, but they're transforming into an apparel company. That's a much larger addressable audience. And we need to co-create the brand fundamentals that allow for this transformation. So everyone across the organisation can see the role they need to play within the context of apparel as clearly as they saw their role within the context of shapewear. How can we maintain and bottle the Spanx magic as it starts to be connected to new categories and new audiences?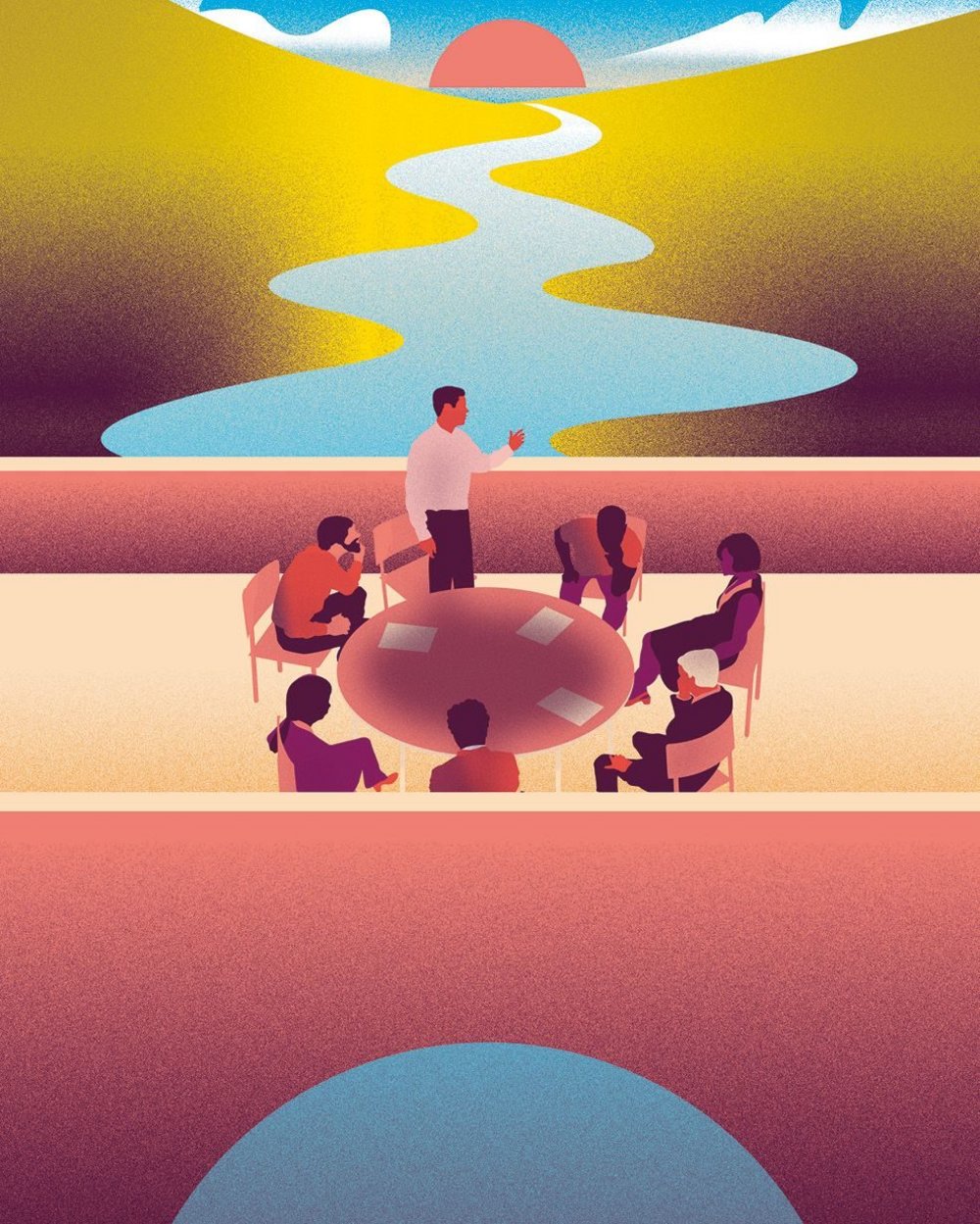 We focus on themes that really reflect how the world is evolving. We take a very broad look and then invest in companies connected to mega trends.
Jonny Bauer, Blackstone
And how do you measure success?
We do that in three ways. The biggest and most obvious measure of success is company value, not just company growth. The ultimate measure is whether this company is more valuable at the end of our ownership than it was when we first invested. Second, how are we tracking our progress to become this thing of greater value? Are we clear on what we're trying to become? Are we making measurable progress toward becoming it? And then thirdly, there's the more tactical stuff – be it an advertising campaign, a rebrand or an experience evolution –and demonstrating the impact of that specific tactic.
You've said before that a key part of your role is helping brands crystallise their purpose. How crucial is this in the wider remit of transformation?
For me, purpose is the action-oriented reason for a company's existence. It doesn't need to be connected to anything philanthropic – a purpose must also be how they make money. No two companies have the same DNA, the same business challenges, the same history, the same stories, the same truths, the same supply chain, the same footprint. So no two companies should have the same purpose. When we're developing a purpose for a brand, we don't just ask the question: 'Why are you the best?', we also ask: 'Why are you the only?' It's important to have a real understanding of this differentiation, so that you can double down on it over time. You can continue to build that moat.
Once you have a clearly defined purpose, how do you go about the transformation process?
Blackstone has an amazing ability to understand not just what a great company looks like now, but how great that company could become with the right investment and resources behind it. The opportunity for the brand team is to take the investment thesis, the vision for a company's future potential, and come up with thinking that allows that thesis to be realised – to help steer the company into an area of opportunity. To do that, we focus on themes that really reflect how the world is evolving. We take a very broad look and then invest in companies connected to mega trends. So, these include things like the integration of ESG in business operations, the rise of the content creation and streaming economy, and the shift toward ecommerce. Those are all long-term macro themes that will be increasingly important over time. I think the advertising world does a great job of understanding consumer behaviours. But at Blackstone, it's less about trends and more about values in society and culture. How are these changing? What things are enduring? I've always been interested in creating companies connected to enduring cultural values. There are things that make for great investments, and then there are things that make for great brands. And we try to connect those.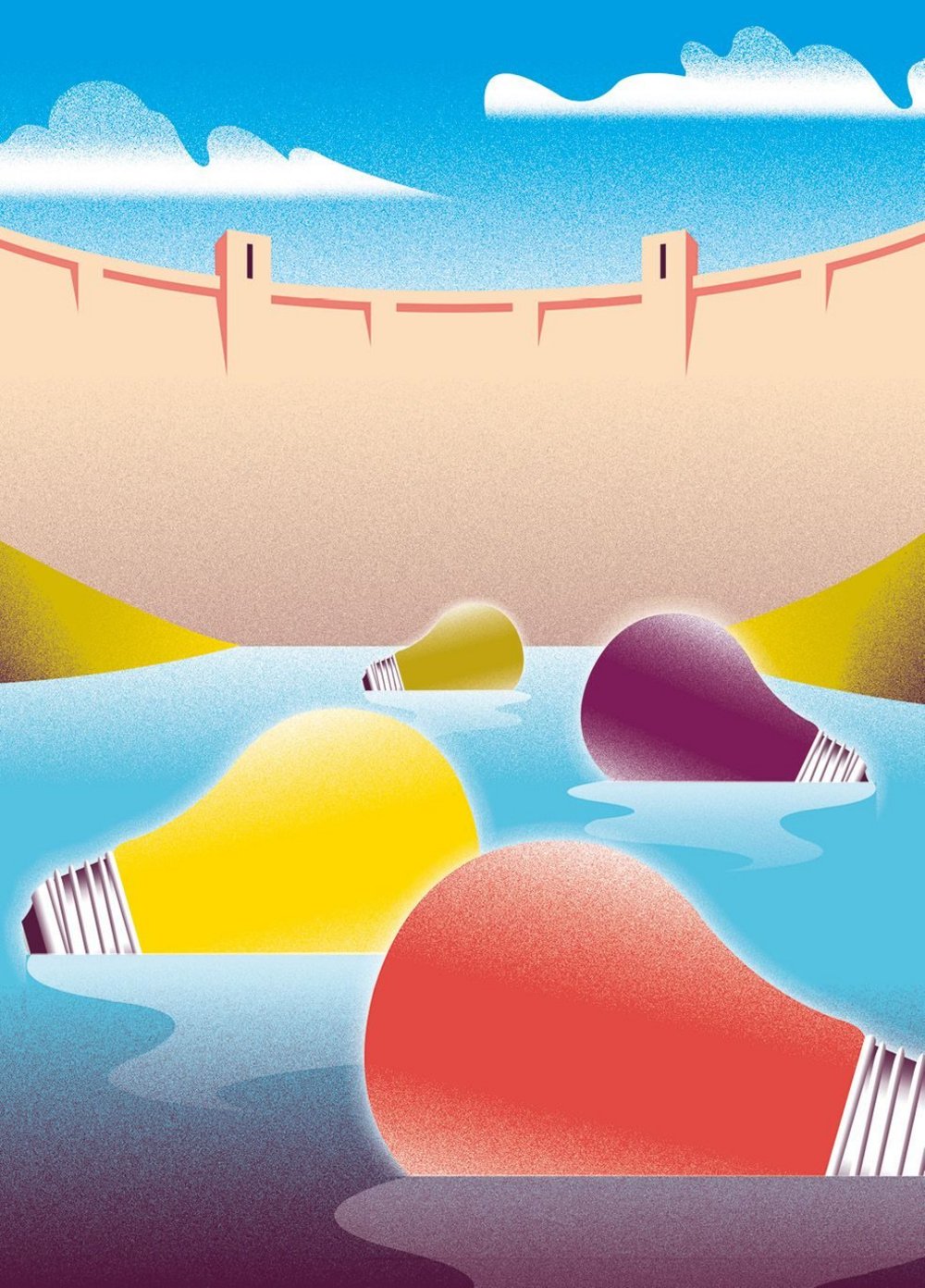 Can you give an example of how you align companies with these societal shifts?
A great example is Candle Media, which Blackstone launched in partnership with two former Disney executives, Kevin Mayer and Tom Staggs, with the direct intention of tapping into the rise of content creation and the streaming economy. Hollywood has historically been a difficult place for investment firms to play in, but the competition among streaming players has created a gold rush for great content. Candle Media is a creator-driven media company that seeks to take advantage of that macro shift by creating and distributing best-in-class, digital first content that lends itself to these next-gen platforms. It's now the home of category-defining brands and franchises like Hello Sunshine, the media company founded by Reese Witherspoon that puts women at the centre of every story, and Moonbug Entertainment, creator of children's programmes like CoComelon.
Is this model (of crystalising a brand's purpose and connecting it to a mega trend to increase the value of the company) something that you're uniquely qualified to do in the investment world?
I think everyone has the toolkit and brain power to apply thinking to more than just communication. And I don't think that just needs to happen from the investment context. If you have the right seat at the table, it can be realised within any context. It just takes real partnership – both between the agency or consultancy and the brand, and the different departments of the company. It requires a different level of openness, integration and collaboration to arrive at ideas that all parts of the company find useful and can align with. I really don't think this is something limited to the investment world.
What would be your advice to strategists in adland who want to move their thinking further upstream, from the 'executional' to a level where they can start to make a genuine impression on the business as a whole?
The origin story is an obvious place to start thinking about transformational brand ideas as an opportunity to unlock business value, to shift a company to a more valuable category or to reach a broader addressable market. Those are the ideas that will get the ear of the CEO. And when it comes to executing on these ideas, the most important thing to do is take the step to pause and propagate that purpose within that organisation until every single person, from every single department, has a very clear understanding of both what the company is transforming into and their role in how that transformation will be realised. From the tech team to the product team, HR, sales, marketing – everything. That's been the biggest push that I've had to give myself since joining Blackstone – making sure these ideas land clearly in each of these different facets of the organisation, not just in the marketing and advertising departments.
Are there any examples that stand out from adland that show this in action?
I thought there were some interesting ideas at Cannes that showed brands going beyond the marketing role to help realise the potential of the company. I really liked how [beer brand] Michelob Ultra [through its Contract for Change initiative] encouraged farmers to switch to organic farming – and committed to financially supporting any farmer that made the transition by guaranteeing to buy their grain after the switch to organic was complete.
Start thinking about transformational brand ideas as an opportunity to unlock business value.
Jonny Bauer, Blackstone
I also liked the Piñatex idea [where Dole Sunshine Company partnered with startup Ananas Anam to create a leather alternative from waste pineapple leaves], because it connected the company to the push toward sustainability. This brand idea places them in a credible position as a company that cares about sustainability, which is transformational for the business, not just the brand. If that idea continues to be connected to the way the company operates then it should add to its value. And I loved the Sherwin-Williams work [where the paint brand created a database of colour based on people's personal experiences]. Here, it felt like the brand's purpose was connected to the idea of democratising access to colour. And the experience took the brand to a different level. It felt fresh, engaging, very user-friendly and super inspirational. It also had that simplicity where you asked: 'Why haven't we been able to choose colour like this before?' Business transformation is the category that matters most – full stop – and is where strategists should aspire to play. It's the one that influences not just the marketing department, but the C-suite and the entire business, most deeply and can impact a company's value the fastest.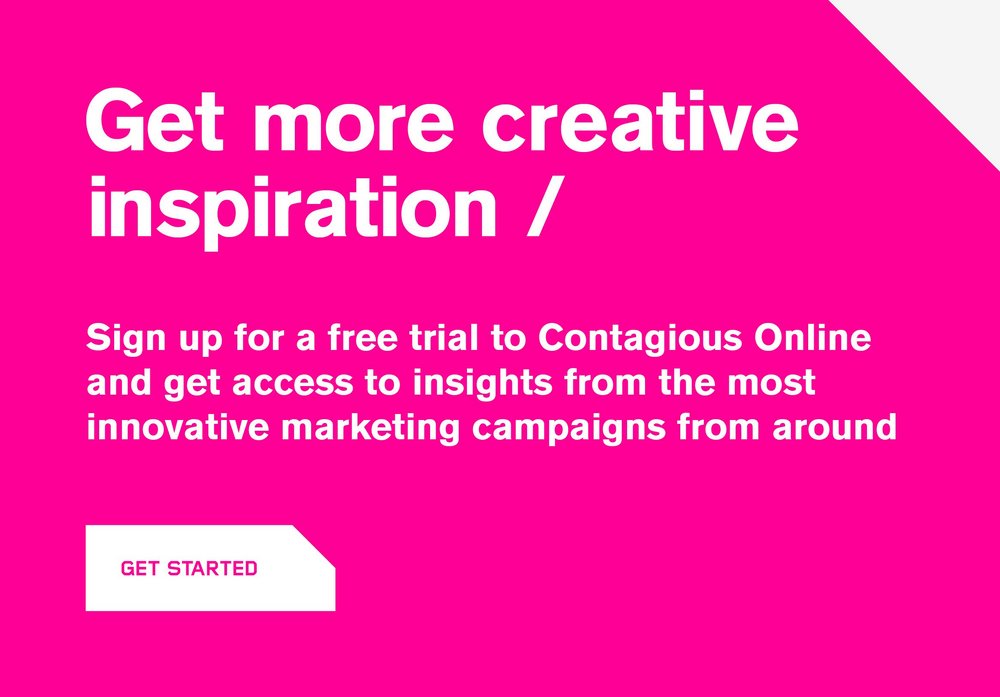 Contagious thinking delivered to your inbox 
/
Subscribe to the Contagious weekly newsletter and stay up to date with creative news, marketing trends and cutting-edge research.