Creativity
27 September 2018
Building brands and blowing trees: early examples of marijuana marketing 
/
Creeping legalisation has made marijuana one of the fastest-growing industries in the US. Marketers now have a new category to understand.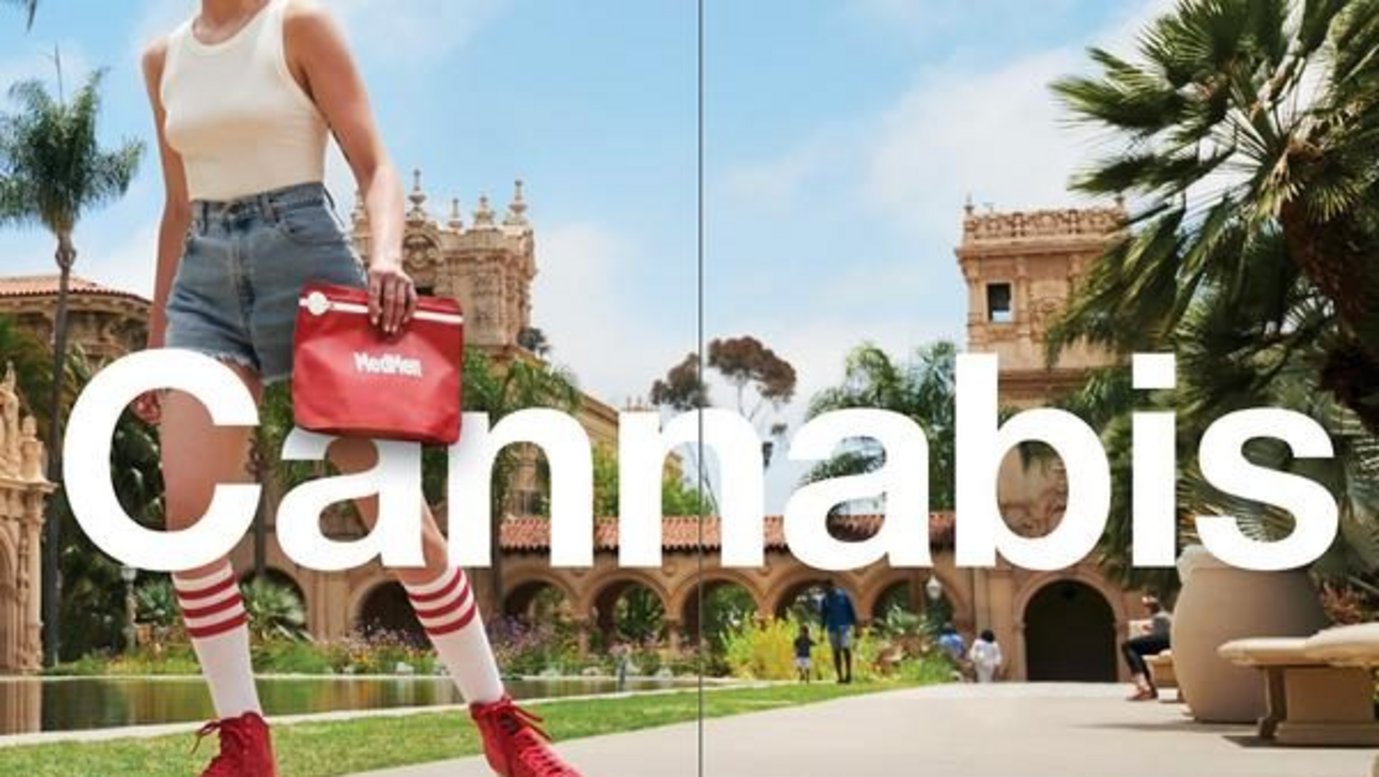 And while Emily Paxhia, co-founder and managing partner of cannabis investment firm Poseidon Management, believes marijuana is 'just farming', like making wine, beer or coffee, author Seth Godin, argues that weed marketers are unlikely to find much joy emulating earlier vice industries.
When alcohol marketing became legal again after the US prohibition, he says, it coincided with the golden age of mass marketing: magazines, radio and TV.
But the internet is now the dominant medium, and the internet is not a mass medium - it's a massive micro medium. As a result, Godin believes that marijuana brands will have to adjust their sights - creating direct marketing campaigns that target niche audiences rather than seeking global fame.
This is without even considering the stricter marketing laws that vice brands are subjected to, and specific taboos that still surround marijuana.

MedMen, California's largest weed dispensary, for example, was so tired of being continuously rejected for media buys, the company made a deal with Paper Magazine to create a quarterly print publication called Ember that explores the culture around cannabis, aiming to destigmatise marijuana.

In short: marijuana marketers are going to have to get creative. But as brands figure all this out, here are some early examples of weed partnerships, marketing and advertising that have caught our eye.
1. Tokyo Smoke / How Will You Spend 10/17 
/
Marijuana brand Tokyo Smoke sidestepped advertising rules to market weed before recreational use of the drug has even become legal in Canada (17/10/2018) by focusing on the date the new law passes, rather than the drug itself. Tokyo Smoke created a launch video rife with euphemisms, and also a website packed with content like meditation guides (which relax you for 10 minutes and 17 seconds), and a list of ingredients for a homemade bath bomb (which cost $10.17). The campaign was designed by Common Good, in Toronto.
2. The Lord Jones / Standard International Partnership 
/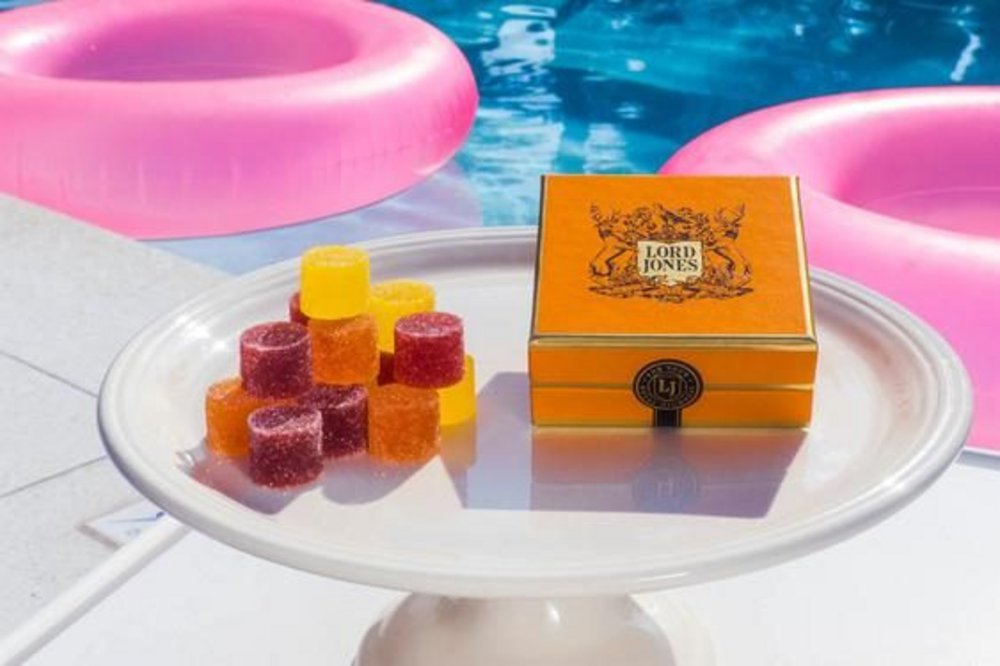 Edibles retailer, The Lord Jones, partnered with boutique hotel group Standard International to stock weed-infused gummies, chocolates, and caramels in mini bars in five hotels. This partnership was the first time any hotel brand has legally offered marijuana for sale, and as CBD has been proven to provide relief from pain, anxiety and depression, the partnership indicates the hotel branch is thinking of the wellness of its customers while boosting a positive perception of cannabis.
3. MedMen / Forget Stoner 
/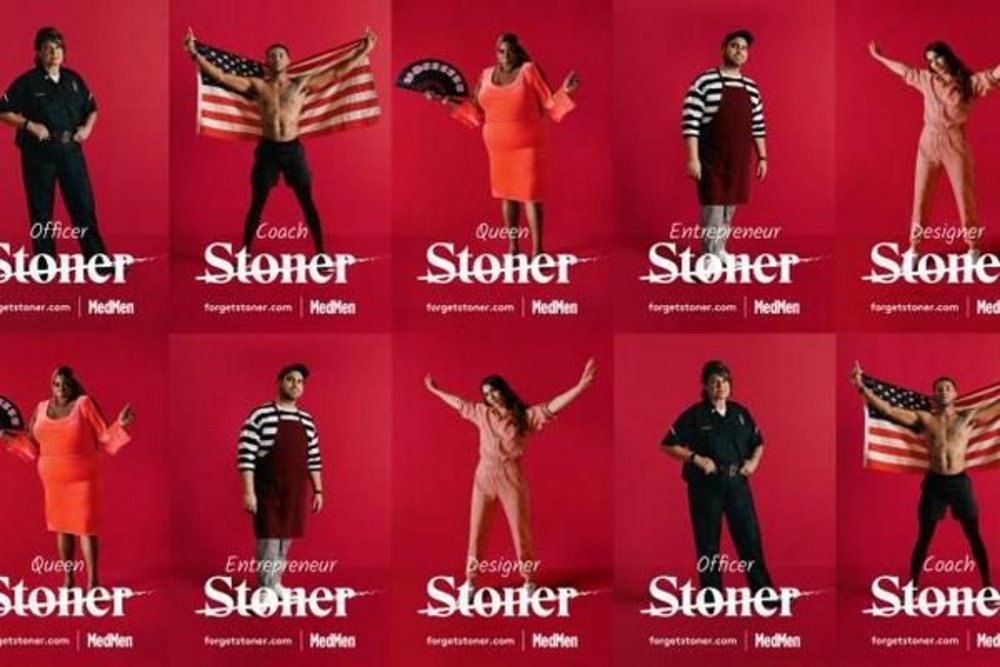 Californian dispensary MedMen's Forget Stoner campaign busts stereotypes of marijuana smokers. The poster ads appeared on LA highways and depicts people from all backgrounds - even pillars of the community like police officers - as marijuana enthusiasts. The adverts were created by a small in-house team and debuted just in time for 4/20 (a date synonymous with weed smoking).
4. Humboldt Legends / Track and Trace 
/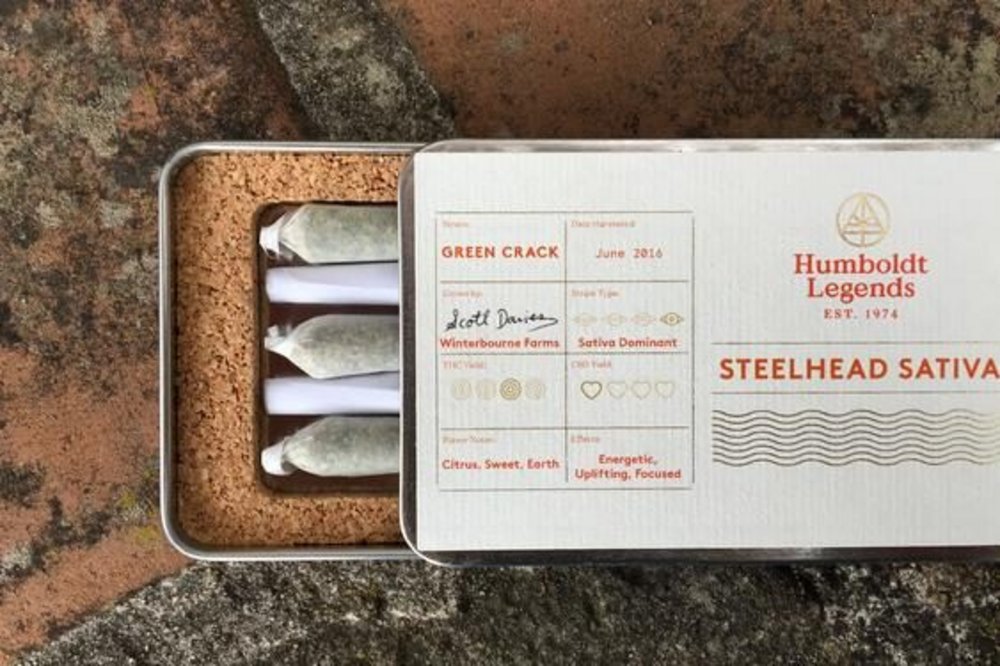 The Humboldt Legends are a group of heritage marijuana farmers from the northern counties in California. The 'legends' have used the services of Switzerland's SICPA Security LLC, which specialises in identification and security, to track the origins of the farm's marijuana batches sold in the States. They created QR stamps that show the product information, including the date of harvest, strain type and THC and CBD yields, in a bid to be transparent with their consumers.
For more on the year's biggest trends in marketing, book a ticket to Most Contagious. The event on 6 December crams a year's worth of insights, trends and technology into a single day to help brands and agencies create work that's fit for the future. If you're looking for the inspiration to help you steal a competitive advantage, click here.
Contagious thinking delivered to your inbox 
/
Subscribe to the Contagious weekly newsletter and stay up to date with creative news, marketing trends and cutting-edge research.