Campaign of the Week
12 July 2022
AB InBev uses beer ads to promote Mike's Hard Lemonade 
/
Brewing conglomerate cross promotes lemon-flavoured alcoholic drink in beer ads to boost consumption in South America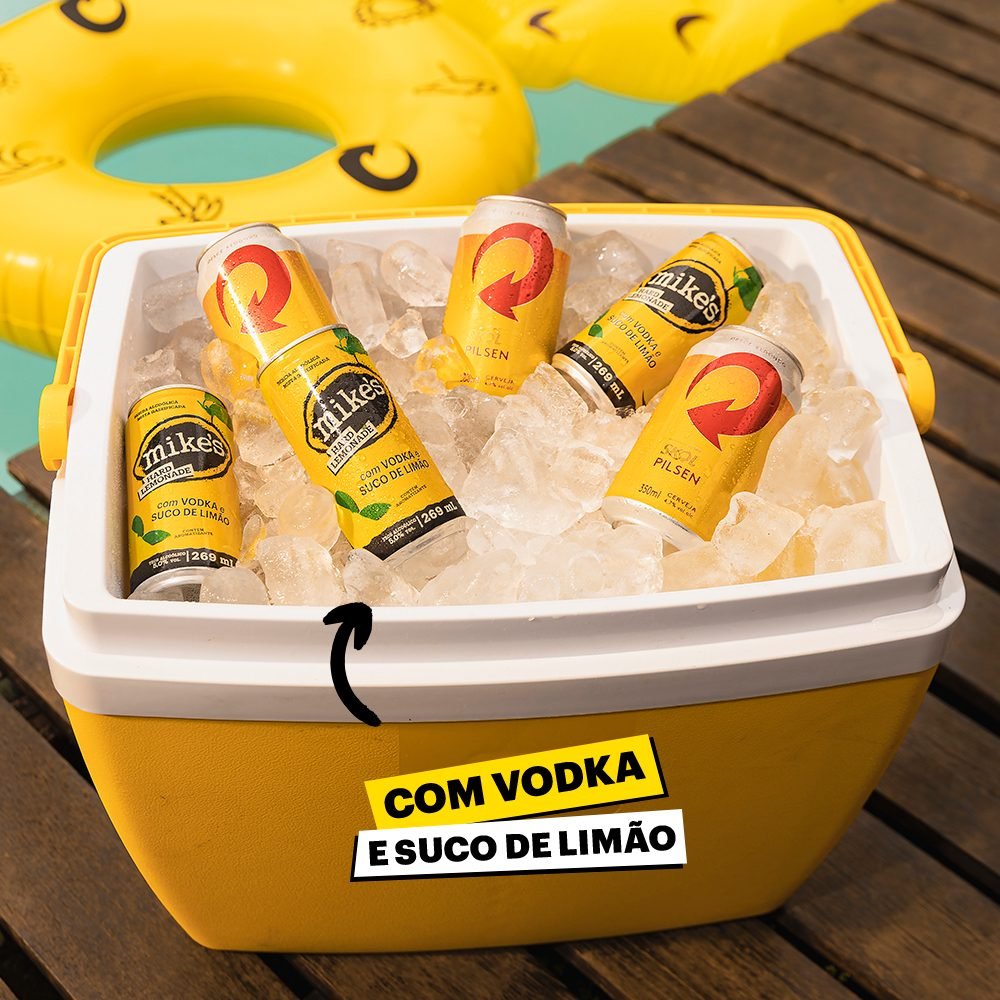 According to AB InBev-owned beverage brand Mike's Hard Lemonade, beer is over six times more popular among young people in Latin America than any other alcoholic drink.
So to launch its product in Latin America, Mike's decided to partner with beer brands in AB InBev's portfolio rather that compete with them. Working with agencies FCB New York and Brazil, Mike's developed a campaign to put its products in ads for several AB InBev-owned beer brands including Budweiser, Skol and Brahma.
Mike's shared the sets of beer brands' ads and also produced its own TV ads that ran back-to-back with those ads, to promote the collaboration and encourage people who don't enjoy beer to try something new.
'We have been working alongside FCB NY to introduce the brand as a new friend in situations where beer is consumed,' said Elton Longhi, FCB Brasil VP of brands and business, in a press release. 'To show how Mike's is the best option when you want to be with your beer-drinking friends, but you prefer a lighter and more refreshing drink, we're going to invade the online accounts of famous Ambev beers, and prove that everyone can have fun together.'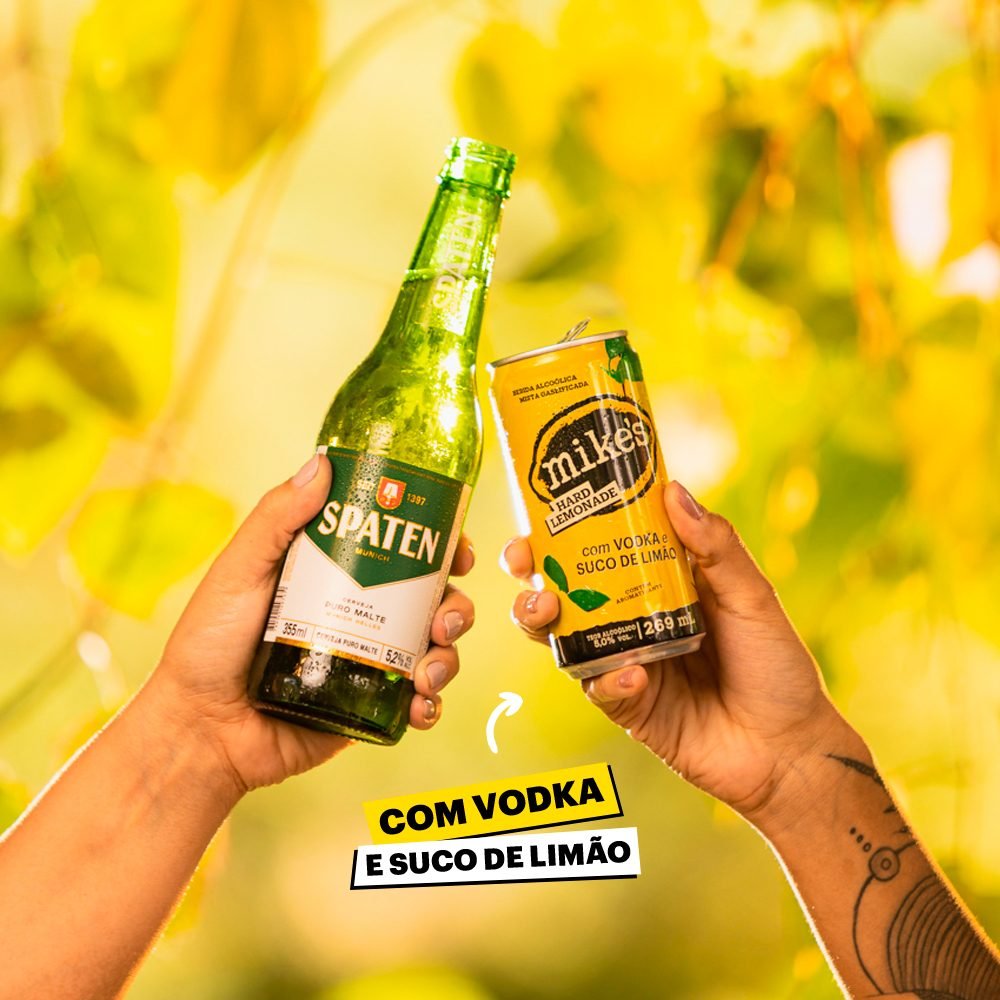 Contagious Insight 
/
Sharing is caring / Sharing your ads with a competing brand goes against basic rules, but this combination of AB InBev-backed beverages is complementary rather than cannibalistic. Not only that, it's eye-catching, surprising and fun. his attention-grabbing effect is particularly important for a brand trying to introduce itself in a new market. The ads recognise the ubiquity of beer while offering something for those that would prefer to drink something different. Mike's doesn't pose a threat to the beer brands sharing their ads – steadfast beer drinkers will continue to choose beer. Instead, the brand piggybacks on beer consumption moments and capitalises on the credibility of the beer brands in AB InBev's portfolio. The creative, which shows the beers in people's hands or in drinks coolers, is suggestive of a party setting; when you are stocking up before having people over, the ads seem to say, why not get a few cans of Mike's Hard Lemonade to add to (not replace) the beer selection?
Win-win / The beer category continues to grow in Latin America post-pandemic, which presents an opportunity for beer-adjacent brands like Mike's. Rather than position itself as the opposing option to beer, this campaign offers Mike's as a similar but novel option that goes hand-in-hand with standard beer. The 'both' rather than 'either' approach is a win-win – a rising tide lifts all ships, if you like. 'Gen Z are six times more likely to try new kinds of drinks,' said Alexandre Abrantes, group creative director at FCB NY, in an interview. 'So we aren't really "competing" so much as bringing more options to a population of legal drinking age that is already craving it. We wanted to show that wherever beer goes, Mike's can go too.'
Get Contagious Membership 
/
This article was taken from Contagious Online, a constantly updated and fully searchable repository of advertising case studies, in-depth strategy interviews and other resources. To find out more about Contagious Online or to arrange a free trial, click here.
Contagious thinking delivered to your inbox 
/
Subscribe to the Contagious weekly newsletter and stay up to date with creative news, marketing trends and cutting-edge research.