Campaign of the Week
20 August 2018
Campaign of the Week: Assassin's Creed, Ubisoft  
/
Video game publisher creates digital guided tours to let people explore Ancient Egypt, doubles sales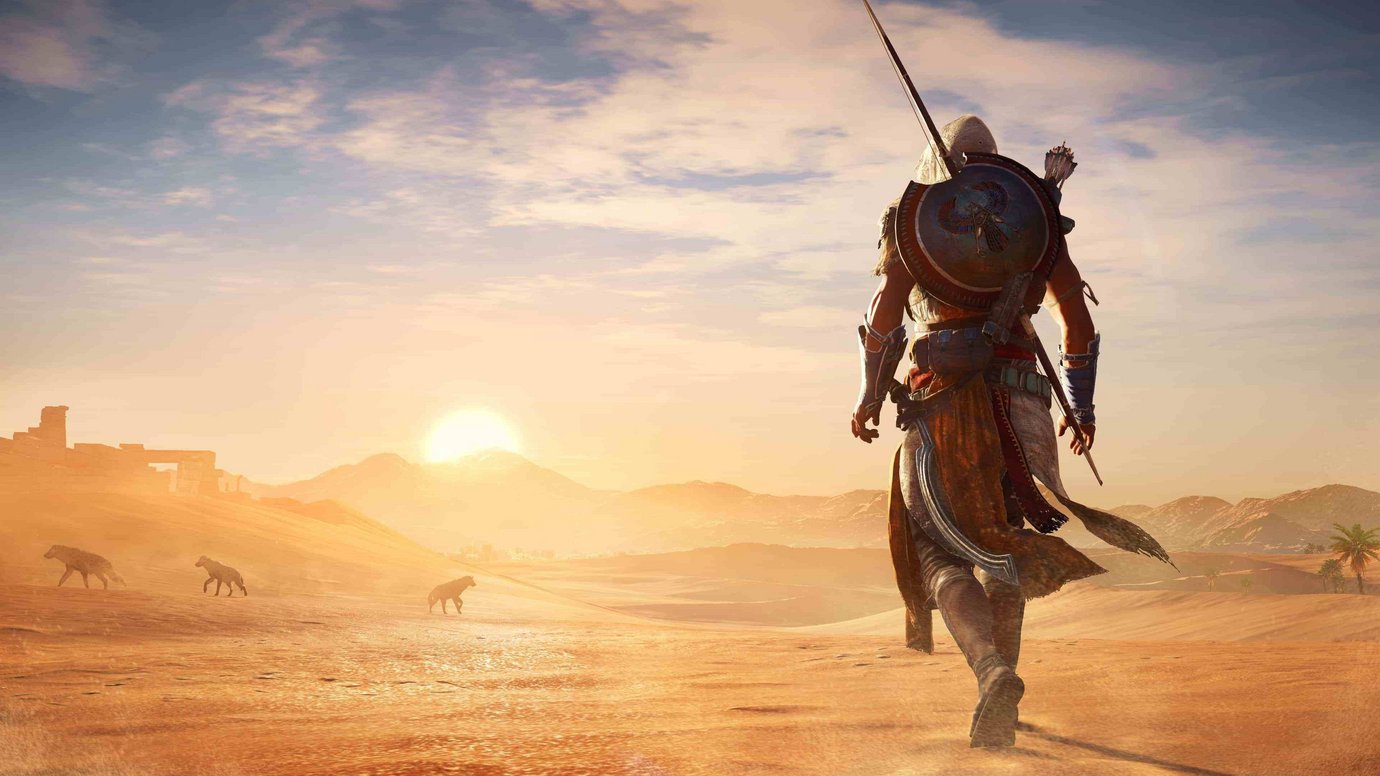 Ubisoft Entertainment SA, a French video game maker, created immersive guided tours to let fans explore the latest instalment of its Assassin's Creed franchise ahead of the game's release.

Ubisoft's 18-rated Assassin's Creed series, which is one of the bestselling video game franchises of all time, typically mixes fictional adventure storylines with historical settings and events . This latest version, Assassin's Creed: Origins, takes place in ancient Egypt 49-43 BC.
To accompany the game, Ubisoft published an extension pack, Assassin's Creed: Origins Discovery Tour, which allows users to freely explore the simulated reproduction of ancient Egypt without taking part in standard gameplay. Purely educational, this add-on acts as a virtual museum and features 75 guided tours of historical sites voiced by real historians and Egyptologists on subjects such as mummification, the writing of hieroglyphs, the daily life of Egyptians and the ancient city of Alexandria. Users are free to travel and explore the simulated world wherever they want, whenever they want.
Recognising that gamers did not trust Ubisoft's slick CGI trailers, the gaming company decided to let them experience the latest title for themselves, as digital tourists, before it was released. Ubisoft together with Bleublancrouge, Montreal, created a promotional website - ExploreAncientEgypt.com - where users could sample a few 'tours' from the add-on for free. A camera function that mimicked Instagram Stories was integrated into the website content, enabling users to capture moments from the tours and personalise them with stickers and text prior to publication on social media.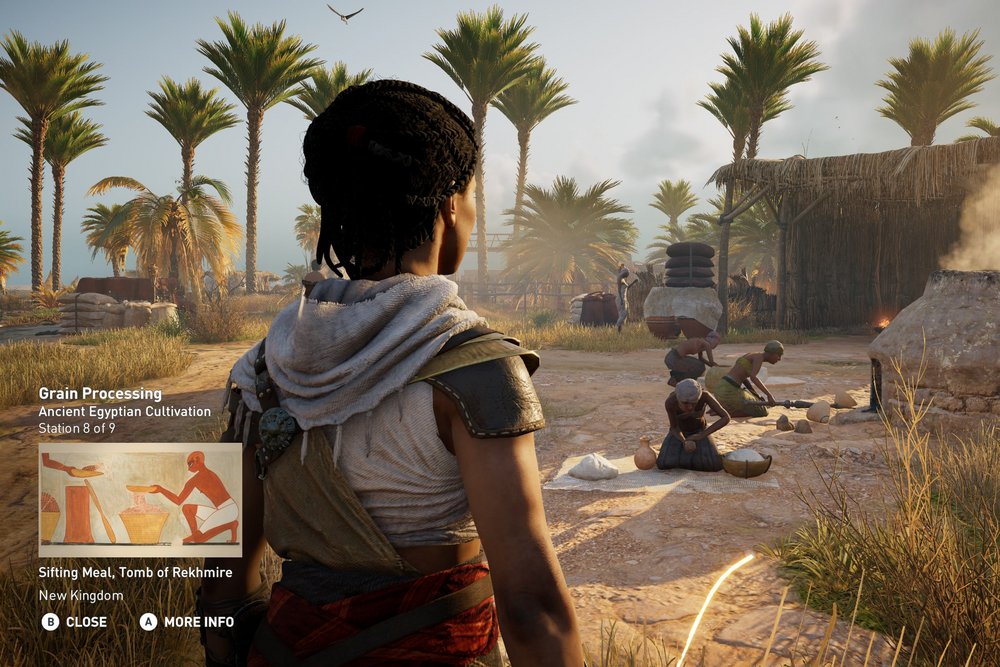 The Discovery Tour mode has been trialled by high-school students in the US, to monitor its effectiveness as a learning tool, according to media reports.
The add-on was released in February 2018 as a free update for all buyers of the game. A standalone Origins Discovery Tour specifically aimed the educational market was also released at the same time for $19.99.
Results / According to the agency, fans created thousands of the 5-second Instagram Story-style videos documenting their tours of the game and on average gamers spent 14 minutes on the site. There were also twice as many sales as the previous title in the series and 1.5 million units were sold the first week.
Contagious Insight 
/
Tour de force / As Ubisoft explains in its case study video, video game bloggers have been reporting a disconnect between the slick adverts for games and the often-unsatisfactory reality of playing them. Assassin's Creed Discovery Mode, which lets users experience the ancient world of Assassin's Creed before purchase via a microsite, allays such concerns. It's an opportunity to sample the game and show off one of its key attributes: the splendour of the gaming environment and the painstaking recreation of Ancient Egypt. Meanwhile, embedding Instagram Story-like posts into the microsite is also a useful means of enabling user-generated content, with each fan-posted image or video functioning as a mini-trailer to spread the word beyond just those who tried out the tours.
The game is up / The Assassin's Creed Origins Discovery Tour also demonstrates that the series can also be elevated beyond entertainment. Through the creation of an educational tool, Ubisoft is able to broaden the appeal of the Assassin's Creed franchise among a new audience of educators who value being able to teach a subject with the aid of immersive video games. Reading about the ancient Library of Alexandria is one thing, having the opportunity to wander through Ubisoft's recreation of it is something else entirely. According to some preliminary research into its educational potential, the discovery tour mode was nearly as effective at educating grade and high school students about Ancient Egypt as a teacher over a short lesson. Those instructed by the game saw a 44% improvement of their knowledge while those just lectured by a teacher saw a 51% improvement, according to the study involving 300 students, aged 12 to 17, from nine different schools. The game has achieved this new reputation as a learning tool without compromising its play-ability or interactivity, which could have threatened to alienate its hardcore fans.
Contagious thinking delivered to your inbox 
/
Subscribe to the Contagious weekly newsletter and stay up to date with creative news, marketing trends and cutting-edge research.