Campaign of the Week
28 September 2021
Balenciaga drops fashion collection inside Fortnite 
/
Luxury fashion house launches multi-level gaming collaboration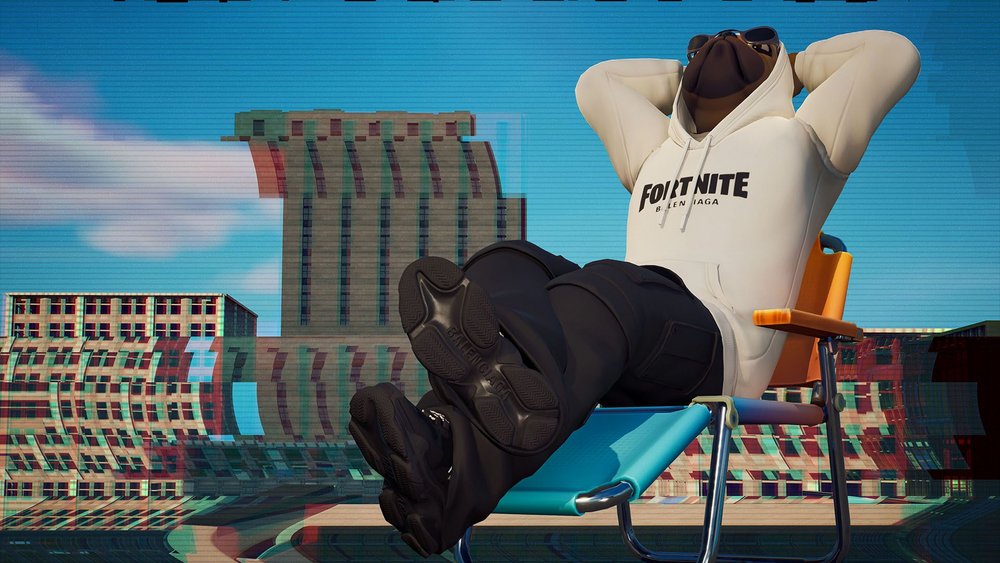 Balenciaga has become the first high fashion label to drop in Fortnite. From this month, players can buy digital outfits inspired by real-life Balenciaga pieces in a virtual version of a bricks-and-mortar Balenciaga boutique and the game's Item Shop. A real-life Fortnite x Balenciaga series will also be available in select Balenciaga stores and at Balenciaga.com. Fans who purchase the real-life apparel will unlock the Balenciaga outfits in Fortnite.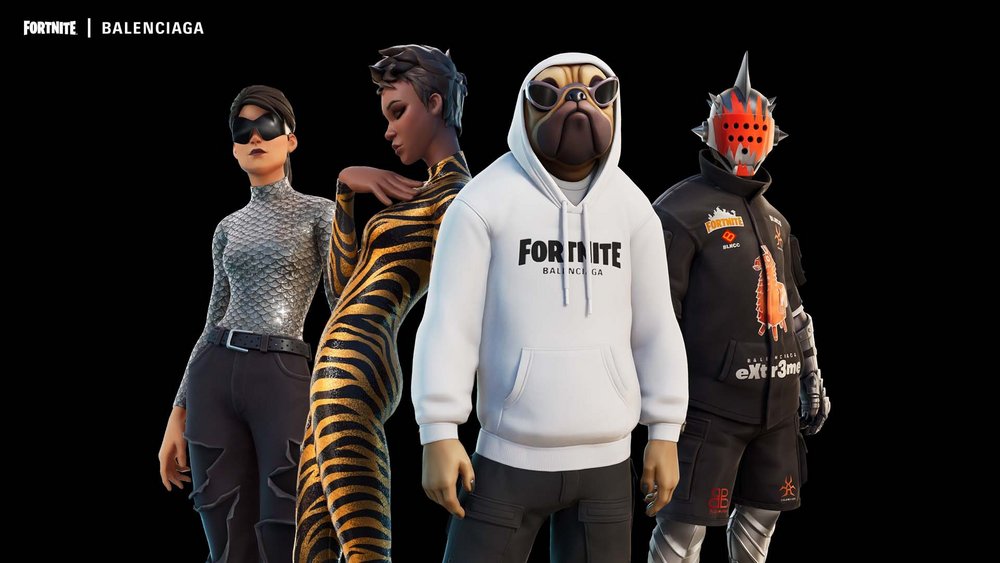 The virtual store can be found in the Strange Times featured hub in Fortnite Creative, where players can collaborate and build their own Fortnite games. While most of the merch (virtual and physical) has to be bought, some items can be unlocked. For example, Balenciaga's Triple S Sneakers can be collected in the Strange Times hub. There, players can also hang out with other fashionably minded gamers, change their looks with Changing Booths and add Balenciaga Fit Outfits to their inventory. The hub will be live from 10am (ET) September 21 until 10am (ET) September 28.
Balenciaga's Fortnite characters and outfits were also used to create real-world immersive 3D billboard experiences in London (see video above), New York, Tokyo, and Seoul. In a further twist, that same real-life billboard has been replicated digitally in the virtual store hosted in Balenciaga's Creative Hub.
The game also launched a Fortography campaign, allowing users to showcase their images on in-game billboards in the Strange Times hub. Gamers who want to participate in the new feature can share their images by using both the #Fortography and #StrangeTimes hashtags on Twitter or the Strange Times post flair on r/FortNiteBR.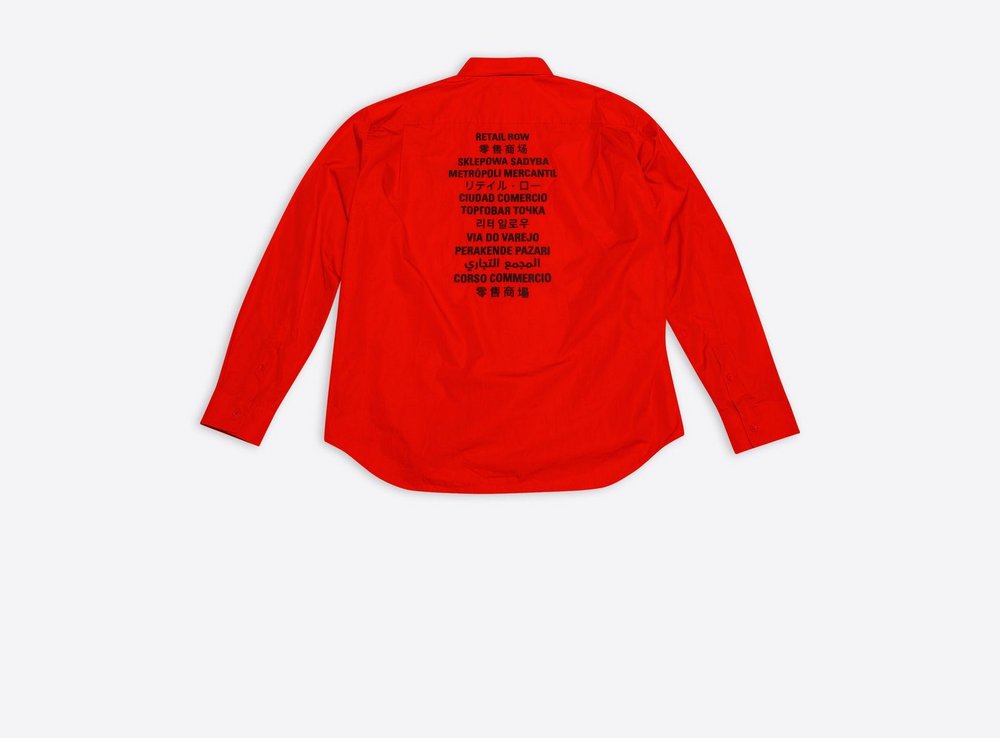 'Our partnership with Epic didn't start with Fortnite, actually,' said Demna Gvasalia, artistic director at Balenciaga in a statement. 'It started with our own first video game, Afterworld, which we built using Unreal Engine to debut our Fall 2021 collection. From there, we have continued to be inspired by the creativity of Unreal and Fortnite communities. It made total sense, to me, that we collaborate further by creating these authentic Balenciaga looks for Fortnite and a new physical Fortnite clothing series for our stores.'
Contagious Insight 
/
Comprehensive play / Epic Games, the maker of Fortnite, announced in May 2020 that it had accumulated a staggering 350 million registered accounts, with players spending 3.3 billion hours in-game during April 2020.
Since dipping its toe into virtual worlds with Epic Games' Unreal Engine-powered Afterworld: The Age of Tomorrow, Balenciaga has embraced cutting-edge technologies in a way few other fashion houses have. This next-level team-up with Fortnite affirms that the fashion house is going far beyond dabbling in the virtual. The collaboration goes beyond in-game skins (which, going by Samsung's Fortnite Galaxy skin success in May 2019, are nothing to be sniffed at by themselves). The Strange Times hub lets users interact with the fashion brand, recreating a physical experience as an immersive digital experience for a new way to shop. Meanwhile the Fortography challenge encourages user-generated content and heroes players in the game. Blending the virtual with real-world items of clothing completes the circle, aligning Balenciaga with fun and creativity, and puts Fornite into the high-fashion lexicon.
Where it's at / As we explore in our trend, gaming is the world's most lucrative entertainment industry and it's a key channel brands want to connect with hard-to-reach younger consumers (18-34). As Balenciaga creative director Demna Gvasalia stated in December last year: 'Today's customer does gaming. It's an important luxury customer base.' Various luxury brands are taking note: Louis Vuitton collaborated with Riot Games' League of Legends back in 2019, Burberry has designed skins for China's biggest video game, Gucci has engaged with games such as Animal Crossing, Roblox and The Sims, while Ralph Lauren is diving into esports sponsorship. This Fortnite activation ensures Balenciaga is keeping ahead of the curve.
Tying up with Fortnite will certainly connect the brand closer with a younger demographic (in 2018, of the 250 million players at the time 62.7% of them were aged 18-24, according Verto Analytics). Luxury fashion labels may be out of their price range, but with the average player having spent $102 on in-game Fortnite purchases, according to online marketplace LendEDU, there is a marked impulse for gamers to express themselves in their virtual worlds – and spend money doing so. Dressing up and interacting with Balenciaga builds emotional connections with the brand, seeding its striking aesthetic in gamers' minds, and hopefully driving real-world sales.
The Fortnite download / The free-to-play online game is cultural phenomenon, it has over 350 million monthly active players, making it one of the most popular games in the world. But while it made a whopping $5.1bn in revenue in 2020 for Epic Games, this is down from the $5.4bn it notched up in 2018. Also, cultural phenomenon or not, there have been bumps in the road. The game was blacklisted from Apple's App Store in August 2020, and it doesn't look like it will be welcomed back anytime soon. Of Apple's refusal to return the game to the App Store, Epic's Tim Sweeney wrote on Twitter in September: 'Apple lied. Apple spent a year telling the world, the court, and the press they'd welcome Epic's return to the App Store if they agree to play by the same rules as everyone else. Epic agreed, and now Apple has reneged in another abuse of its monopoly power over a billion users.' It's impossible to say who'll win this particular tug-of-war, but with the game having generated $1.2bn in App Store spending since 2018, according to The Wall Street Journal, that's not an insignificant sum for Epic Games to lose out on in the short-term. Epic's innovation should keep in good stead though, this unique tie-up with Balenciaga, and its record of hosting sensational concerts and upping the ante with each new chapter suggests that Fortnite won't let the tech giant spoil its fun.
Want more Contagious thinking? 
/
Subscribe to the Contagious newsletter to receive a weekly dispatch of campaigns, opinions and research, curated for strategists, creatives and marketers.
Contagious thinking delivered to your inbox 
/
Subscribe to the Contagious weekly newsletter and stay up to date with creative news, marketing trends and cutting-edge research.