Campaign of the Week
17 May 2022
Peruvian brewer turns printing error into prize draw 
/
Heineken-owned beer Tres Cruces turns packaging error into treasure hunt and sells 100,000 hectolitres in a month
In early 2021, Heineken-owned beer brand Tres Cruces was ready to launch the lighter version of its lager, Tres Cruces Light, in Peru. After shipping the product to suppliers across the country, the brand realised that it had sent out 300,000 cans to retailers with the letter 'S' omitted from its slogan 'Disfrute' (which means enjoy) on the packaging.
Instead of a recall, Tres Cruces gave customers the chance to win a prize if they located a can with the faulty slogan.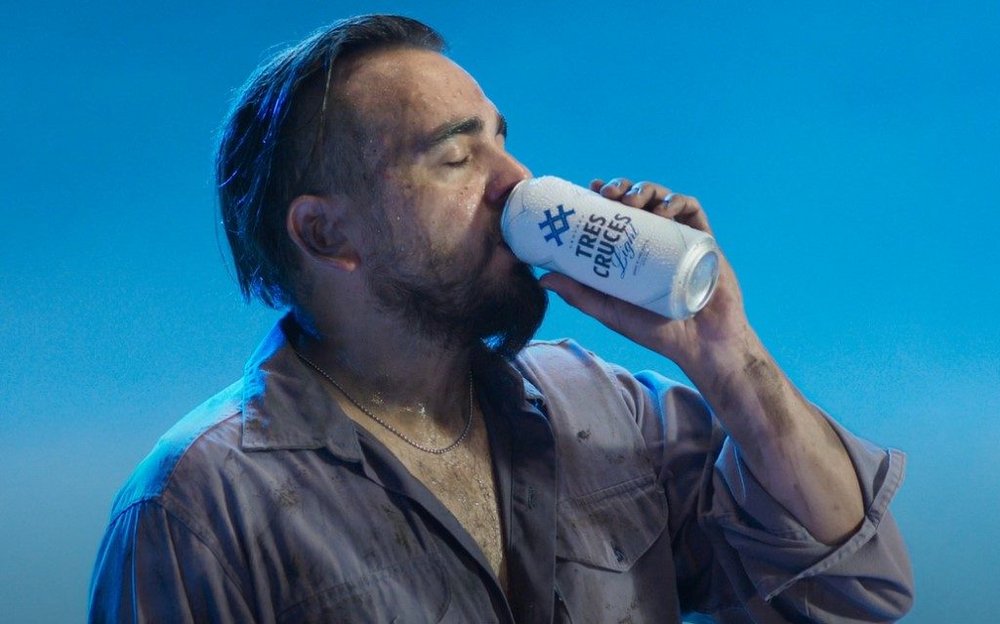 Between 1 April and 30 April 2021, those finding cans with the missing 'S' were encouraged to enter their details on a dedicated microsite along with the code found on the bottom of the product
On 10 May, winners were selected via raffle, with all the prizes beginning with 'S' (such as speakers, smartwatches, scooters, sex toys, and six-packs of Tres Cruces Light).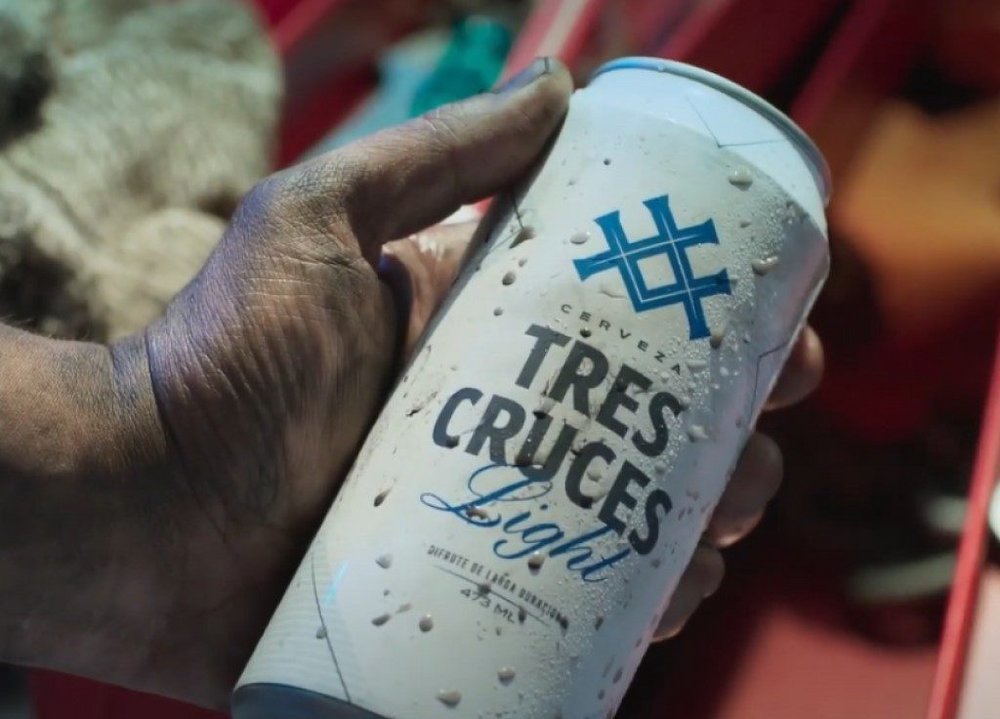 The Rescue of the 'S' campaign, created by Do Agency in Buenos Aires, was promoted with a fun online video in which the brand owned up to the mistake, outlined how the competition worked and the prizes that could be won.
Results / According to the agency, Tres Cruces Light sold 100,000 hectolitres of beer in a month, which is the equivalent volume that the brand would normally sell over the course of a year. The campaign also generated 24 million impressions on social media, 90% of which was positive.
Contagious Insight 
/
It's on me / While the idea to hold a raffle is a simple one, Rescue of the 'S' is effectively harnessing a psychological bias known as the pratfall effect to mitigate the impact of the product crisis. In essence, it is the idea that people or (in this case) brands can become more likeable when they commit a small blunder. As Richard Shotton notes in The Choice Factory, 'Admitting a weakness is a tangible demonstration of honesty and, therefore, makes other claims more believable […] By admitting a weakness, a brand credibly establishes a related positive attitude.'
While this campaign is a bit of PR-able, self-deprecating fun, by owning up to its mistake, Tres Cruces also harnesses this behavioural bias, increasing the likelihood of positive sentiment. Not to mention, the brand's quick thinking ensured it didn't suffer the embarrassment or cost of a product recall.
Beer brand Carlsberg exploited this bias to great effect in 2019 when it announced its new-recipe beer by highlighting the criticism of its old product, declaring it 'probably not the best beer in the world' (a reference to its famous slogan). Following that campaign launch, there was a 15% increase in quality perception and a 23% increase in recommendations.
Taking a stand / It isn't just admitting to an error that makes this campaign successful, but how Tres Cruces amplified its message and got people to discuss the problem by offering temptingly themed prizes. Not only did this ensure the brand owned the conversation around the product flaw, but it also incentivised people to go out and buy even more of the new product.
It's a similar tactic to one that South Africa's Savanna Cider used earlier this year when supply chain issues left the brand unable to get its glass packaged lager on the shelves. To apologise, Savanna Cider confronted the issue head on with an online spot that dramatised a legal battle between itself and its angry South African fans, giving airtime to consumer grievances while promoting its new canned version of beer.
As Tyler Lambert, creative group head at Grey/WPP Liquid, the agency behind the campaign, told us: 'Honesty is the best policy. People know what's happening and you can't duck these things. Just be very sure about who you are as a brand and who you're talking to, and people will listen.'
The campaign got the brand ahead of the conversation, earned it attention and also promoted its new product, which led to Savanna Cider selling 2 million litres of canned beer in two weeks.
Get Contagious Membership 
/
This article was taken from Contagious Online, a constantly updated and fully searchable repository of advertising case studies, in-depth strategy interviews and other resources. To find out more about Contagious Online or to arrange a free trial, click here.
Want more Contagious thinking? 
/
Subscribe to the Contagious newsletter to receive a weekly dispatch of campaigns, opinions and research, curated for strategists, creatives and marketers.
Contagious thinking delivered to your inbox 
/
Subscribe to the Contagious weekly newsletter and stay up to date with creative news, marketing trends and cutting-edge research.