Campaign of the Week
Contagious I/O
/
13 April 2021
Burger King courts gamers with NBA 2K21 giveaway 
/
Burger King in Spain creates in-game basketball court that reward gamers with free menu items for making difficult shots
In March, Burger King partnered with popular basketball game NBA 2K21 to reward gamers with free menu items if they scored from select spots on a specially designed in-game court.
The QSR chain, with help from agency David Madrid, created a court featuring Burger King's most popular products.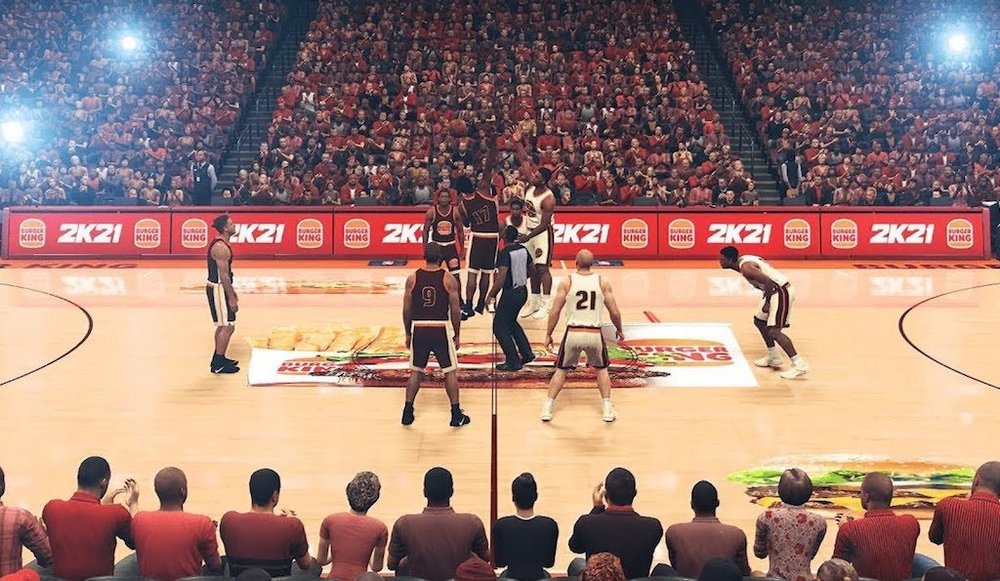 Available for players in Spain with a PlayStation 4 or 5, all fans needed to do to win a reward was download The Menu Court in MyLeague Mode (PS4) or MyNBA Mode (PS5) and score while standing on the menu item they wanted; the harder the shot, the better the prize.
For example, netting a shot from just outside the three-point line won the player a Whopper, while scoring from mid court earned a burger, fries and soda.
To redeem the prize, gamers had to share a video of their achievement on Twitter tagging Burger King and NBA2K, while also itwncluding the hashtag #BKMenuCourt.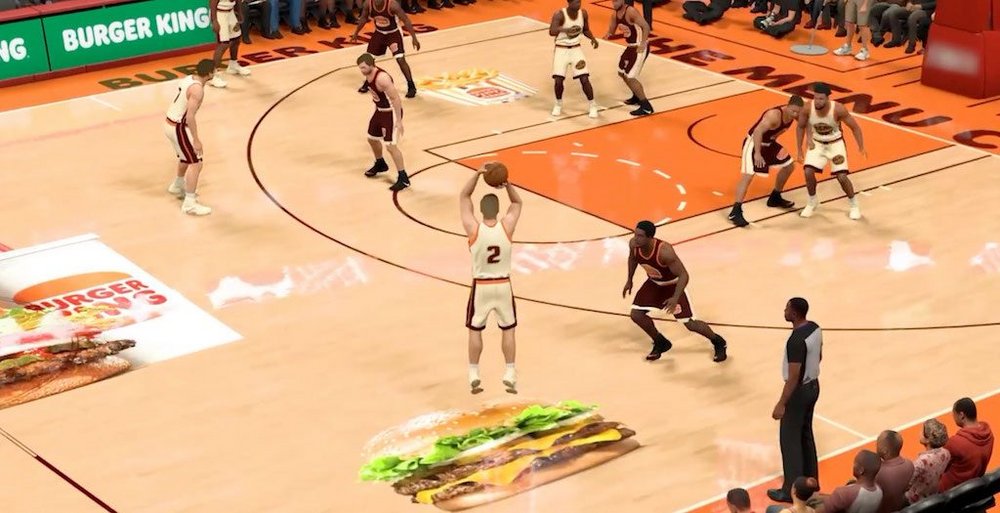 To launch the campaign, popular Spanish gamers RobertPG (450,200 followers on Twitch, 5.33 million on YouTube), Papi Gavi (573,800 Twitch, 1.22 million YouTube) and Vituber (142,800 Twitch, 845,000 YouTube) streamed their attempts at the challenge on Twitch and YouTube.
The Menu Court promotion was available from 25 March to 4 April.
Results / According to the agency, 2,773 took part in the promotional challenge, which resulted in over 4.9 million impressions on social media with 99% of people reacting positively to the activation.
Contagious Insight 
/
Play by the rules / This campaign is an example of a simple and effective in-game promotion that aligns with the behaviour of the gaming community. Rather than piggybacking on the popularity of a new game (NBA 2K21 was released on 4 September 2020 and had amassed 4 million players by 19 November), Burger King tapped into something the players were already doing – creating customised courts and sharing them with friends – to offer them a fun challenge that enhanced their experience rather than disrupted gameplay.
In comparison, in August 2020, Burger King ran a campaign on Twitch that was accused of exploiting both the streaming platform and its players. Here's what happened: on Twitch, viewers are able to send gamers cash donations and players often encourage it by adding text-to-voice automation (ie, if you pay a certain amount, your statement will be read out loud). Burger King hijacked this feature, sending donations along with messages to tell people about special offers (eg, 'I just donated $5 to tell you that you can spend $5 and get a combined meal on our app'). The campaign sparked fury among the community and was even accused of violating the laws of the Federal Trade Commission.
The lesson (as outlined in our recent Trend on activating inside video games): the best in-game marketing creates value for the players and the video game makers – don't try and shoehorn your brand in.
Sharing's caring / A key component of this campaign is that in order to redeem a prize, players had to share the scoring moments (complete with BK products in the background) on their Twitter feeds. Not only does this result in free advertising for BK, it also taps into the insight of social proof. In his book, Influence: The Psychology of Persuasion, Dr Robert Cialdini defines the concept of social proof as the notion that people become interested in something because other people are. Here, Burger King is getting gamers to film themselves competing to win its products and then share it with their friends, therefore reinforcing the popularity of the brand among a gaming audience that is notoriously difficult to reach.
Want more Contagious thinking? 
/
Subscribe to the Contagious newsletter to receive a weekly dispatch of campaigns, opinions and research, curated for strategists, creatives and marketers.
Contagious thinking delivered to your inbox 
/
Subscribe to the Contagious weekly newsletter and stay up to date with creative news, marketing trends and cutting-edge research.