Campaign of the Week
7 December 2021
Canon's 'Great Resignation' camera competition 
/
Canon encourages people to quit their jobs in pursuit of a more creative career with camera contest
'Over the past year, no area has undergone more rapid transformation than the way we work,' said Microsoft CEO Satya Nadella in a recent report. Microsoft's research shows that in June 2021, due to factors such as remote working, reduced contact with colleagues, and digital burnout, 41% of people were considering handing in their notice.
In recognition of what has been called 'The Great Resignation', camera brand Canon launched an initiative designed to help people quit their jobs and pursue a more creative career. The Ready. Set. Quit. campaign, created for Canon Nordic by Uncle Grey, Copenhagen, offered wannabe-content creators the chance to turn their hobby into a career. According to Google Trends, 'content creator' was one of the most searched job prospects of 2021.
Candidates applied by submitting their resignation letter through the campaign website, and Canon chose four winners. Each candidate was given a Canon EOS R5 camera and lens, entered onto a five-week mentorship programme with professional creator Joey Palmroos, and commissioned with their first paid assignment.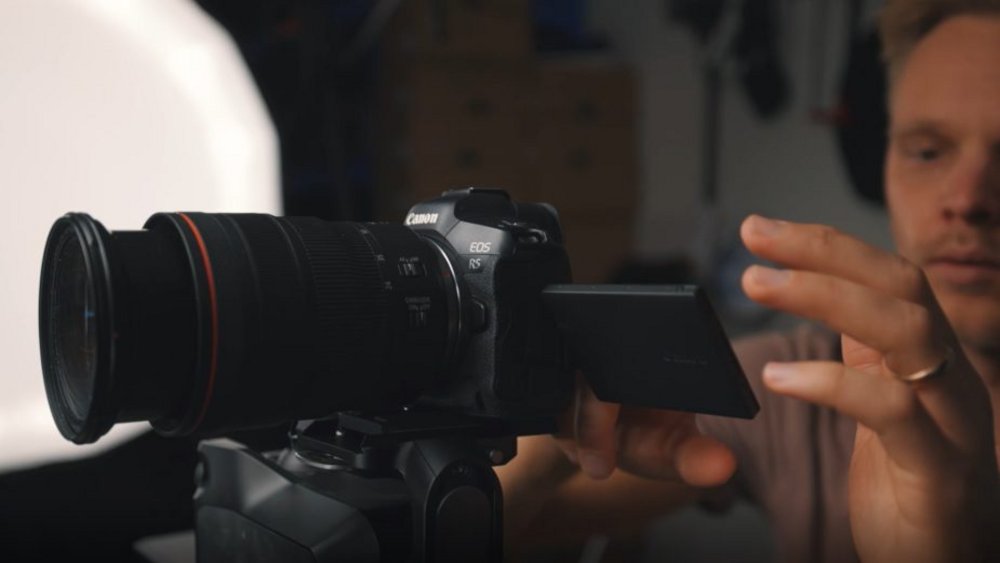 The winning mentees include Elida Berntsen, a travel, lifestyle and wedding photographer from Norway, and Daniel Pettersson, a Swedish freelance videographer. Joey Palmroos' MondayMentoring sessions on photography, videography and building an audience were available to watch free on Instagram Live (@JoeyPalmroos) every Monday at 7pm.
In the campaign press release, Cathrine Stenemyr, channel business developer at Canon, said: 'People have had time to think about what is really important to them and how they want to spend their working lives. Through this campaign we're really pleased to come up with a pathway that could help someone launch an entirely new and creative way of working for themselves.'
Clara Prior-Knock, creative director at Uncle Grey, added, 'When you look at current culture, it's crazy to see how many people feel stuck and are ready to jump into an entirely new career. We're really excited to create a campaign that helps people who want to quit with the knowledge they need to become independent content creators – and on top of that, get them some really cool equipment from Canon and their first professional assignment.'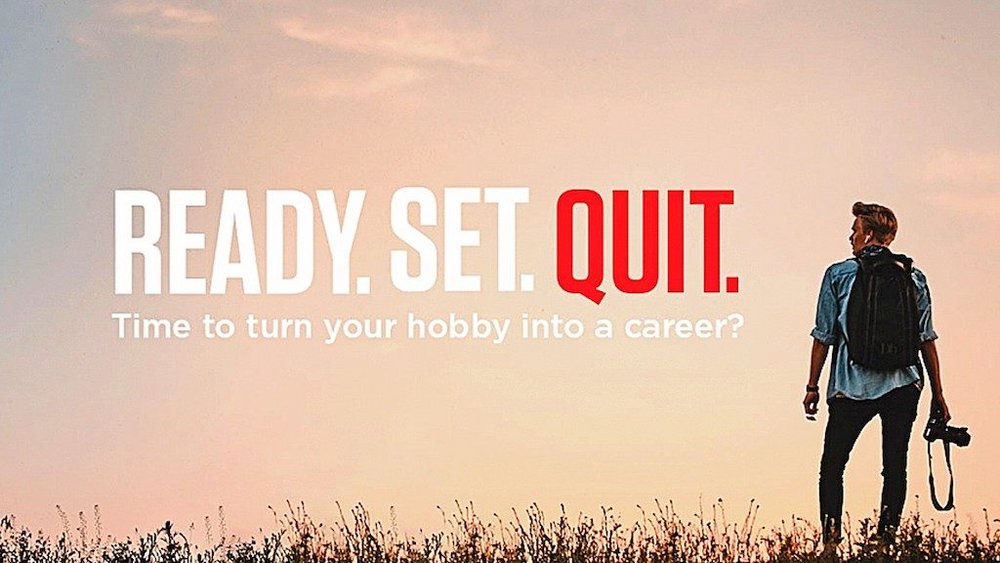 Contagious Insight 
/
Align with behaviour / As bold as it sounds for Canon to be telling people to quit their jobs, this campaign is actually in line with a huge cultural shift brought about, largely, by the pandemic. The campaign name and creative ('Ready. Set. Quit.') are dramatic, designed to generate publicity, but in reality, this campaign won't convince people to up and leave jobs they are happy in. The initiative is aimed at the people who want to quit their jobs in order to pursue their dream of being a content creator, who maybe don't know how to take the first steps. It won't drastically change anyone's mind, but it might sweep up the people who were considering a move anyway. By combining a PR-able tagline with a real set of resources (mentorship, a professional assignment and a camera), Canon frames the decision to quit and restart as a viable and tactical career move, and positions itself as the go-to brand for that new content-creator life.
The missing ingredient / Each of Canon's four mentees were given a Canon EOS R5 camera and lens – one of the camera brand's new range, 'made for content producers who need an intuitive system that facilitates the realisation of unique visions'. The line is advertised on the campaign website for prospective candidates to peruse, and used by the chosen content-creators in what constitutes a real-life product demo. All of this sets up Canon's R series cameras as the professional products that set apart successful content creators from the rest.
Contagious thinking delivered to your inbox 
/
Subscribe to the Contagious weekly newsletter and stay up to date with creative news, marketing trends and cutting-edge research.