Campaign of the Week
13 September 2022
Chinese air-con brand turns New York cinema into heatwave haven 
/
A Chinese appliance maker played a film-length ad in an air-conditioned cinema to give New Yorkers respite amid a heatwave
It's common for New Yorkers to seek refuge in air-conditioned cinemas during a heatwave. So when Chinese electrical appliance manufacturer Midea wanted to launch its Midea U cooling unit in the US market following the hottest July on record for New York City, it played on this insight.
Working with agency Pereira O'Dell, New York, Midea created a 90-minute film starring the air conditioning unit and held the premiere at the Village East by Angelika cinema in Manhattan.
Attendees were offered a discount on a Midea AC unit, and viewers were encouraged to cool down, check their emails, and make phone calls if they wanted, said Robert Lambrechts, CCO of Pereira O'Dell, in a press release. 'The draw is the chill, not the content.'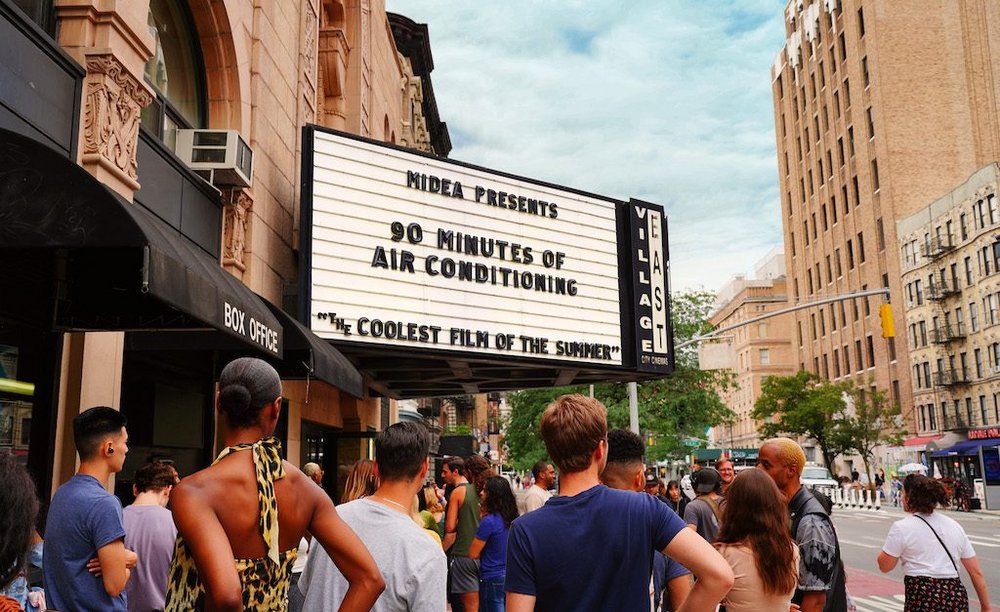 The feature-length ad shows a Midea air conditioning unit cooling an apartment with a person occasionally coming into frame. 'When it's a hard summer, you walk into any store – whether it's a CVS or a clothing store – just to feel the AC,' said PJ Pereira, creative chairman, Pereira O'Dell in the press release. 'One summer I even went to see the movie Cowboys & Aliens twice in the movie theatre for reprieve,' added Lambrechts.
The Midea model featured in the film is designed to be used whether the window is open or closed, which suits New York apartments, according to the brand. The stunt was supported by out of home, with 15- and 60-second clips of 90 Minutes of Air Conditioning shared on social channels.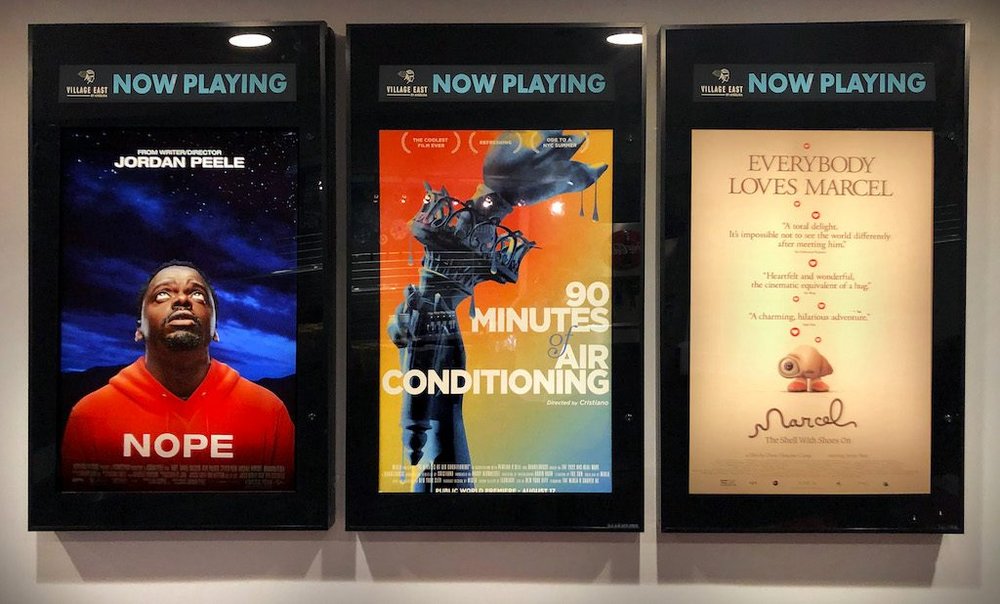 Contagious Insight 
/
Read the room / This campaign is a prime example of how the strongest insights are often the simplest: New Yorkers will see a film, any film, for an air-conditioned break from a heatwave. It's also notable that Midea was launching in the US market for the first time, with a product that it claims is suited to New York housing. In order to really make a splash, Midea played on a local insight that would resonate with its target audience – what's more New York than catching a film at a classic New York cinema to escape the heat of the city?
The fact that the 'film' in question was deliberately unengaging and designed to be talked over or ignored while viewers answered emails on their phones just leant further into the inside joke/insight that it's the air conditioning, not the movie that attracts locals to the cinema in a heatwave. Further, although only a small group of people will have experienced this in person, the idea is extremely shareable and PR-friendly, meaning it will have a far greater reach than just those who attended the screening.
Inventive sampling / Talk about a captive audience: what better time to launch an AC product than during a heatwave? But even when people are likely to be receptive to trying out your product, getting people to trial and purchase is its own challenge. Rather than try and entice customers in-store, Midea brought its product to the people, in what was essentially a 90-minute sampling session – with Midea's Robert Lambrechts describing it as 'likely the longest product placement in the history of advertising'.
As they were cooled by cinema air conditioning, viewers watched the Midea U cooling unit in action in a New York apartment. Then, to further incentivise people to purchase, Midea offered a product discount, promising viewers the chance to bring the experience home with them.
For more examples of inventive sampling, check out this talk from Most Contagious 2019, and for another example of extended product demos, read our analysis of pork and beef supplier Danish Crown's 13-minute pre-roll ad, featuring a piece of bacon.
Contagious thinking delivered to your inbox 
/
Subscribe to the Contagious weekly newsletter and stay up to date with creative news, marketing trends and cutting-edge research.