Campaign of the Week
24 August 2021
Corona hosts plastic-fishing tournament in Mexico 
/
Beer brand partners with Mexico's fishermen to fight plastic pollution
Around 750 million plastic containers end up in the ocean around Mexico every year. AB Inbev beer brand Corona, which has a longstanding commitment to fighting plastic pollution, recently held an event in Mexico to draw attention to the problem.
The Plastic Fishing tournament, created with New York agency We Believers, was held on 12 June in Mazatlán, a Mexican resort town in the state of Sinaloa. Corona, in partnership with local recycling company México Recicla and environmental organisation MazConCiencia, challenged local fishermen to retrieve plastic from the Pacific ocean in return for a cash prize.
Over four hours, more than 60 fishermen on 30 boats removed 2.9 tonnes of plastic from the channel between Isla de la Piedra and the Urías estuary, an area which has been 'severely impacted by the waste that tourists leave behind,' according to the Mexican newspaper El Economista.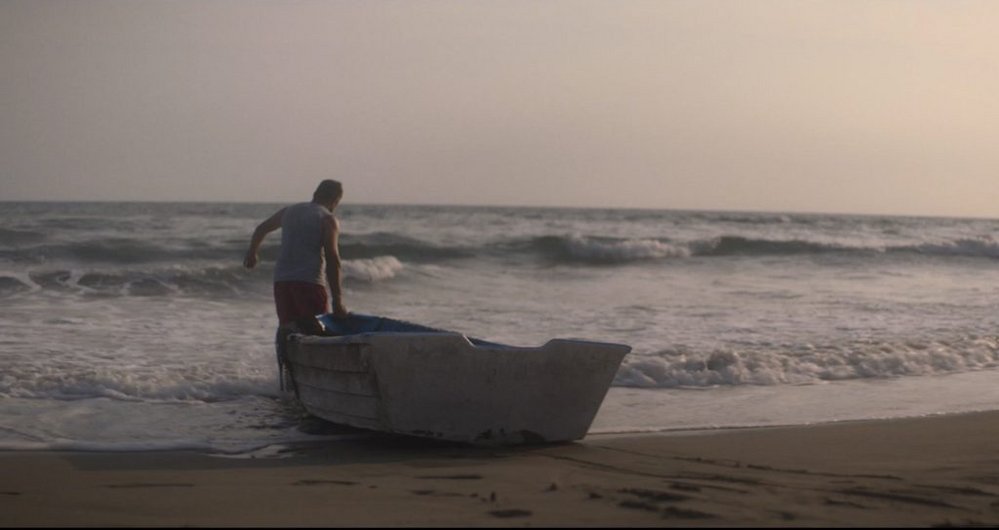 The boat that collected the most plastic (319kg) was awarded MX$15,000 (US$750), with MX$10,000 (US$500) awarded to second place (212kg) and MX$5,000 (US$250) for third place (200kg). All the fishermen were given a medal for their participation, as well as vouchers for utilities and utensils for cleaning boats made from recycled materials. The prizes were designed to show fishermen that retrieving plastic from the ocean could be a viable source of income for local people.
The retrieved ocean plastic will be recycled by México Recicla, which is based in Ecatepec, a Mexican municipality with the highest rate of femicides in the country. Around 60% of México Recicla's employees are women, and the company aims to empower them through economic independence. Together with Corona, through a partnership that began in December 2020, México Ricicla has collected more than 5 million kg of plastic.
'Especially in Mexico, the combination of plastic pollution in the oceans and overfishing directly affect small local fishing communities,' said Gustavo Lauria, co-founder of We Believers, in a press release. 'When fishermen turn to the ocean, they find way more plastic than fish, and the fish they catch are way smaller than those they captured a decade ago. That's how we connected the dots to encourage them to collect plastic instead of fish, creating a new source of income for their communities.'
Contagious Insight 
/
A show of commitment / This unusual brand play is a build on Corona's longstanding war on plastic. Since 2018 it has worked with Parley for the Oceans to analyse its entire supply chain and identify areas where it can reduce reliance on plastic further, and as a brand is known for its provocative PR stunts that raise awareness of plastic pollution, such as touring a wave made of plastic garbage around the world, or erecting a wall of plastic that obstructed people from accessing Ipanema beach in Rio de Janeiro. In 2019 it replaced the plastic rings on its beer cans with plant-based materials that aren't harmful to wildlife if ingested and made the design open source for other brands to replicate. That year, Corona also launched Losing Blue, a campaign by Leo Burnett Mexico, where it altered the blue bottom of its beer cans to visualise how polluted Mexico's beaches are.
Corona has pledged to protect over 100 islands globally that are at risk of ocean plastic pollution and used existing experiential events – such as the Corona Sunsets festivals – as platforms to educate more than 350,000 people a year on the importance of protecting the oceans. While one four-hour contest to collect plastic from the Pacific in Mexico may seem like a drop in the ocean, it's actually an important awareness-raising exercise that reframes ocean plastic as a potential source of income for local communities who could work with México Ricicla (or other recycling partners) in the long term.
Trash as treasure / Although the agency insists that México Ricicla is in talks with local fishermen to establish a more formal and long-term arrangement, the Plastic Fishing tournament has PR value as a one-off stunt. Firstly, the cognitive dissonance of fishermen pulling out trash from the sea, rather than fresh fish, is a striking reminder of the issue at hand. Secondly, the remuneration participants received for 'catching' plastic – the same as they would receive for catching fish for a month – reframes waste as something of value and therefore creates an incentive to clean up the ocean.
By putting in the grunt work – overseeing the physical removal of plastic from the sea – Corona earns the right to do the more celebratory brand building around beaches, like its Sunsets festivals. It's in Corona's interest to protect Mexico's beaches as they are, in a way, a distinctive brand asset. Just as beer brand Heineken launched the Shutter Ads campaign to help keep the bars and pubs that sell its product afloat during global lockdowns, and Guinness' Raising the Bar initiative has invested millions into supporting the on-trade, Corona is endeavouring to protect the beaches with which its brand is so strongly connected.
Contagious thinking delivered to your inbox 
/
Subscribe to the Contagious weekly newsletter and stay up to date with creative news, marketing trends and cutting-edge research.