Campaign of the Week
17 August 2021
Dettol Pakistan creates pandemic prayer mat 
/
Cleaning products supplier designs oversized prayer mat to encourage social distancing in mosques as Covid-19 infections rise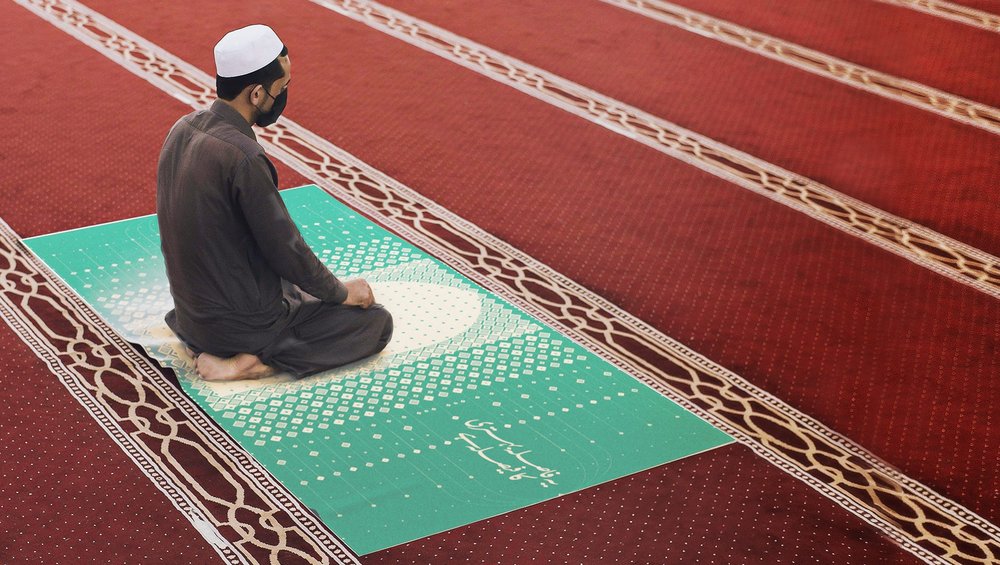 With case numbers of Covid-19 rising in Pakistan, Reckitt-owned brand Dettol has created a personal prayer mat to encourage social distancing in mosques.
Traditional prayer mats ('janamaz') are about 70cm wide, putting worshippers practically shoulder to shoulder.
Working with Impact BBDO, Dubai and BBDO Pakistan, Lahore, Dettol devised the 180cm prayer mat to ensure Muslims can pray in the safest possible way, while reminding them to follow government guidelines to reduce the spread of coronavirus.
Dettol released the mat to coincide with public holiday Eid-ul-Adha, this year on Wednesday 21 July, a day when many Muslims make a special effort to pray and listen to a sermon at a mosque.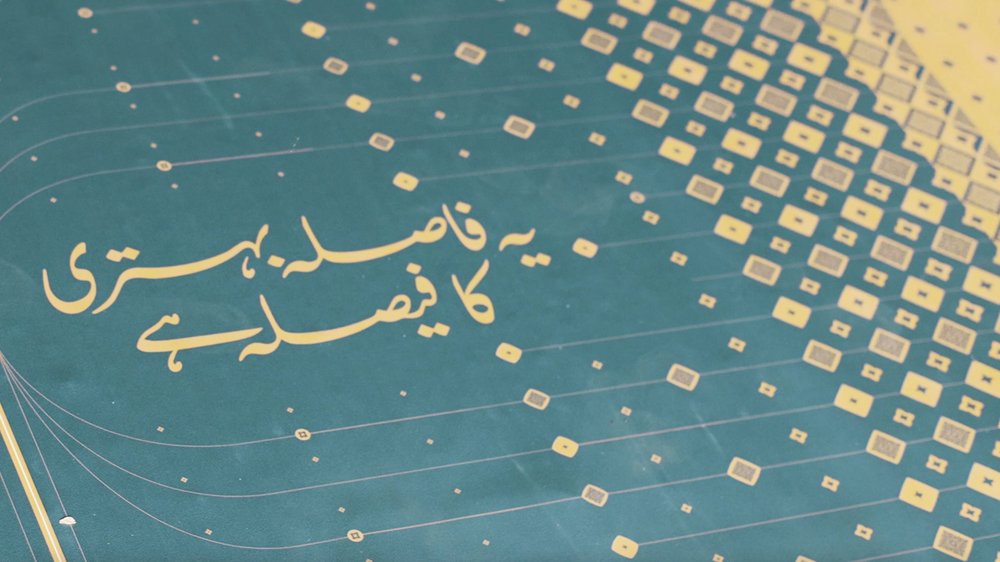 The mat's design is based on traditional Islamic art geometric motifs, printed on sustainable non-tearable paper, and can be easily rolled up or folded and used several times.
Speaking to Contagious, Ali Rez, regional executive creative director, Impact BBDO MENAP said: 'We had to be very mindful of sentiments and traditions, which is why we had to get the design absolutely right. Branding was deliberately left out to keep the mat design pure. We constructed a design grid for the mat that gradually expands and spreads out to build a visual narrative of social distancing.'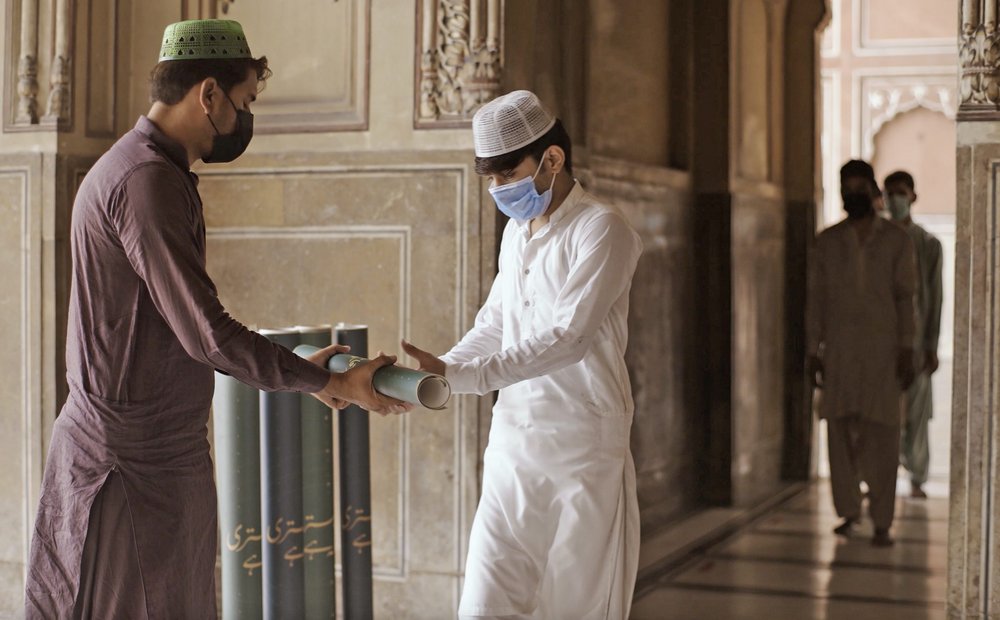 According to the agency, a few thousand were printed to be handed out on Eid-ul-Adha, with the ultimate goal being to print up to 100,000 mats. They are also available online for purchase, and as an open-source file for anybody to download and print themselves.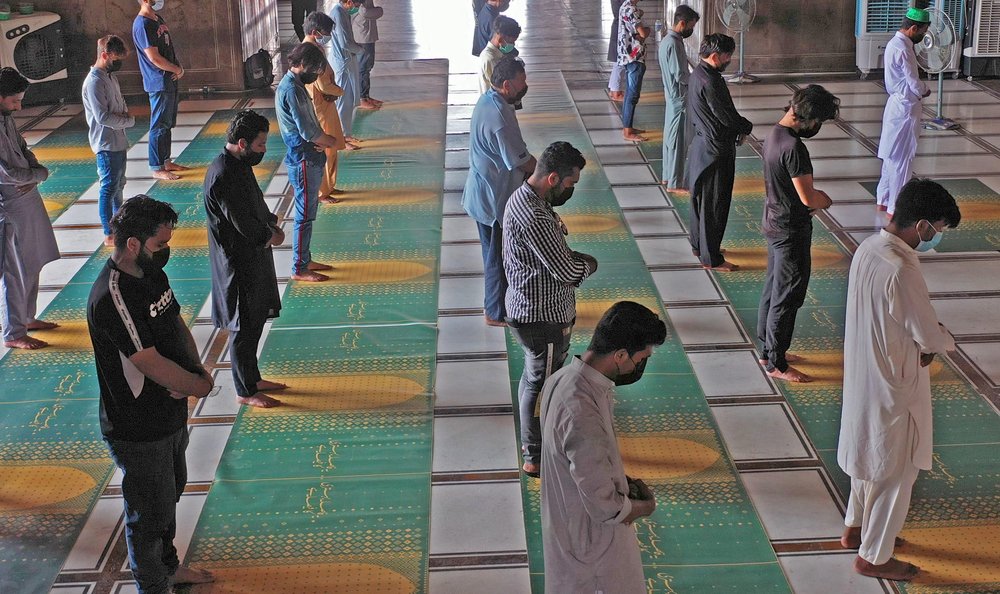 The initiative was supported with an online video to remind those praying in mosques to socially distance. The video was shared on Dettol's owned channels and was picked up by a few local platforms as well for promotion.
The mats have been endorsed by the Council of Islamic Ideology in Pakistan, and used across the country in some of its largest mosques. The plan is for the mat to be adopted in Egypt, India and other countries with a large Muslim population.
Contagious Insight 
/
Timely intervention / As of August, Pakistan is facing a fourth wave of Covid-19 infections, with a reported 5,029 cases on 31 July, the highest since 29 April, when 5,112 infections were reported. While the government has issued guidelines to protect the public, including around social distancing, people in the country are ignoring directives. Here, Dettol has found a timely and elegant solution that speaks the brand's purpose in 'helping to prevent illness causing germs'. By designing, printing and handing out the mats at mosques, Dettol goes well beyond lip service.
Nudge nudge / Influencing behaviour is a tricky business, certainly in the midst of a health crisis as people contend with a swirl of rising death rates, misinformation and government guidance. Instead of rolling out stern warnings or telling people to socially distance, Dettol and agencies Impact BBDO and BBDO Pakistan opted for a smarter nudge to encourage safer worship – after all, as Richard Thaler, co-author of Nudge, notes: 'If you want people to do something, make it easy.'
Speaking to Contagious, Impact BBDO MENAP's Ali Rez said: 'Warnings and directives had already been issued in the country, but were mostly being ignored. We felt that a more engaging and personal approach would resonate more powerfully. The personal prayer mat which one takes to the mosque to pray on thus became the medium, not only to serve as a reminder to oneself, but to politely request others to also take care through this recent pandemic wave.'
Brand building / Dettol's larger Hoga Saaf (safe) initiative has been working towards a cleaner and healthier Pakistan since 2017 through outreach and education programmes. The Social Distancing Prayer Mat slots right in with this run of activations, reasserting the brand's purpose and activism by helping people live their daily lives as safely as possible. Impact BBDO's Ali Rez told Contagious: 'Success for this campaign would be what Dettol is trying to achieve as a larger goal: to help build a healthier, safer, and cleaner Pakistan. With this simple, insightful design innovation, we aim to protect people's lives while giving them the opportunity to go about their daily routines normally – of which praying in a mosque is an important part.' By delivering on its purpose time and again, Dettol ensures it is front of mind in Pakistan when people think of cleanliness. And although Dettol had the good sense to not crowbar its branding in where it wouldn't be wanted, its initiative is noteworthy enough for people to talk about and share it.
Contagious thinking delivered to your inbox 
/
Subscribe to the Contagious weekly newsletter and stay up to date with creative news, marketing trends and cutting-edge research.