Campaign of the Week
5 April 2022
Brazilian broadcaster lures pirates with fake football match stream 
/
DirecTV Go intercepted football fans looking for an illegal streaming website with a knock-off match, boosting free trials by 43%
DirecTV Go has sought to entice prospects to its platform by dramatising the downsides of relying on a dodgy online link to watch top-flight football. Targeted at the Brazilian market, the brand was aiming to convert some of the estimated 33 million people who regularly use pirated TV streams in the country.
Brazilians searching for a free stream of last month's Champions League match between Manchester United and Atlético Madrid were served a sponsored link in their Google results that promised to deliver the goods. However, upon clicking through, fans were instead presented with a comically budget version of the big game, seemingly from a parallel universe.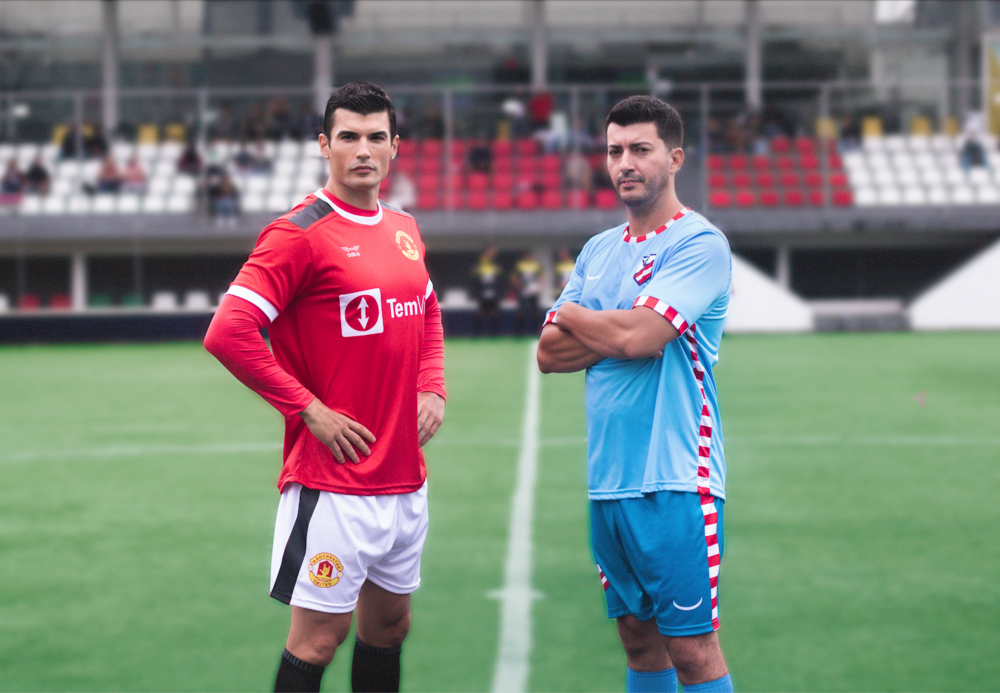 The 90-minute broadcast, designed to look to the untrained eye like the real thing, reveals itself upon closer examination to be a pastiche. Fans hoping to see two European heavyweights were instead treated to a staged match between Mão Chester United and Atlético de Mandrituba. Rather than watching legends like Ronaldo and Suarez go toe to toe, viewers found themselves watching low-rent lookalikes Rolando and Suado (meaning 'sweaty' in Portuguese), complete with the standard issue passionate commentators, no-nonsense referee, and ecstatic diehard fans.
During the course of the fake match, viewers were periodically prompted to click through to DirecTV Go where they could access the real Champions League broadcast for free via a seven-day trial of the platform.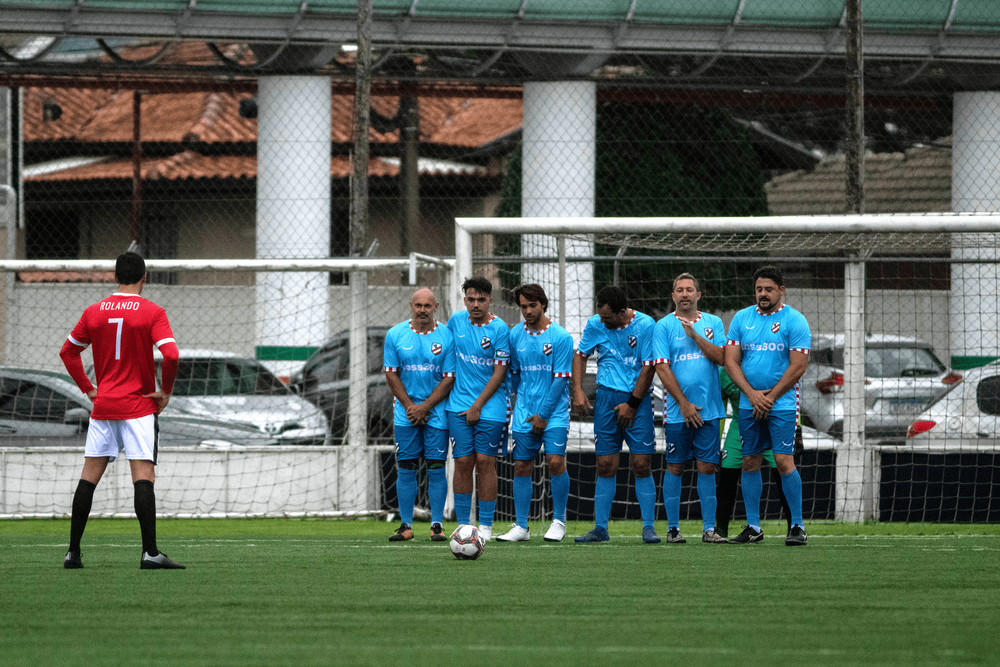 The creative stunt was the brainchild of Mirum, Curitiba, Brazil. In a statement to Contagious, the agency outlined how they were aiming to disrupt the broader piracy ecosystem in a country where illegal streaming is endemic. Filipe Matiazi, creative director at Mirum, noted: 'Educational campaigns on the subject are rare and often carry a negative message about criminalisation, with almost no impact.' As a result, the team were keen to take a different approach when addressing this target audience, opting instead to position DirecTV Go as the risk-free affordable option in comparison to the minefield of poor-quality illegal streaming.
Results / The agency reports that the activation produced a 300% uplift in search ad engagement compared with previous Champions League campaigns. Significantly, this success was also mirrored in conversion, with the idea generating an impressive 43% increase in free trials of the streaming platform.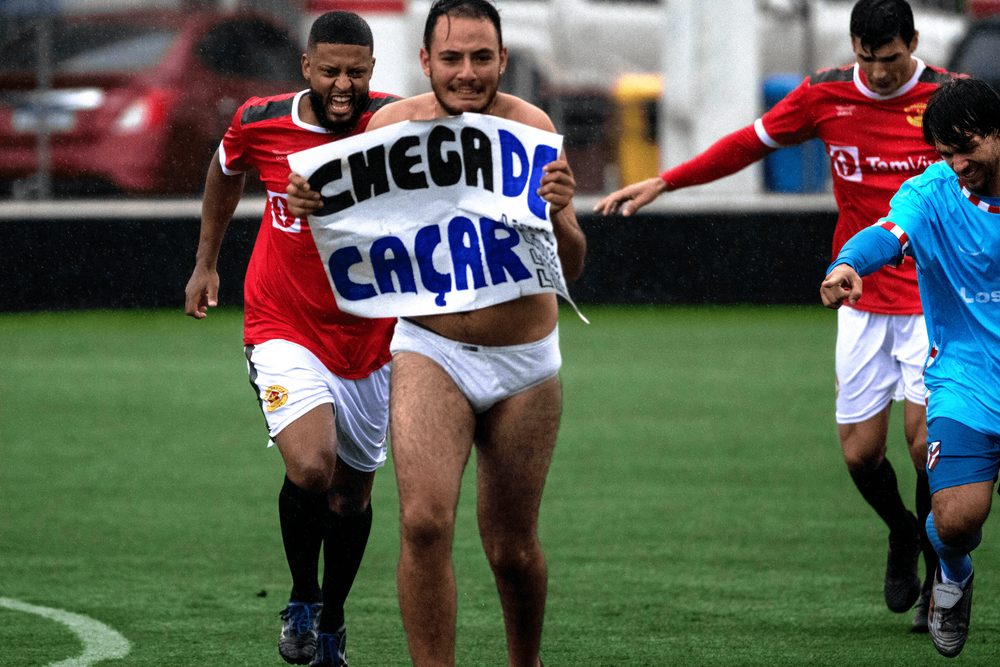 Contagious Insight 
/
Hooking the Pirates / This is a prime example of a brand leveraging contextual targeting to intercept prospects at a crucial moment in the user journey. While we've seen the baiting tactic of 'free streaming' being deployed before, the brand has gone a step further in this case and actually produced bespoke content. This not only drives the message home, but also creates something engaging for people to share and talk about. With widespread media coverage and significant social traction, the campaign certainly managed to captured the popular imagination of its target audience.
Beaten at their own game / While some might be wary of obstructing fans that are desperately hunting for a free stream, the creative execution here is sufficiently tongue-in-cheek to neutralise any ill will. People stumbling across this broadcast are likely to appreciate the astute comic detail that has gone into its creation. In The Contagious Commandments, we talk about the importance of brands engaging in behaviour that is useful, relevant or entertaining – and preferably all in concert. Here we can see a content provider engaging prospects in their moment of need (relevance), giving them a good laugh (entertaining), and subsequently shepherding them to a service that will dramatically enhance their experience (useful).
Super-sub subscribers / Sampling is a tried and tested method of effectively driving sales. Indeed, the principle of reciprocity propagated by the likes of Robert Cialdini explains how brands can leverage this psychological quirk to quickly get people on side. Given that Netflix is currently on manoeuvres to end the practice of password sharing between households, it's likely that the market for premium streaming services is going to grow substantially in the near future. With this initiative, DirecTV Go has positioned itself as a viable streaming alternate that can also provide prospects with an attractive sports package.
Want more Contagious thinking? 
/
Subscribe to the Contagious newsletter to receive a weekly dispatch of campaigns, opinions and research, curated for strategists, creatives and marketers.
Contagious thinking delivered to your inbox 
/
Subscribe to the Contagious weekly newsletter and stay up to date with creative news, marketing trends and cutting-edge research.