Campaign of the Week
18 January 2022
Duolingo rides Emily in Paris hype, giving free passes to all Emilys 
/
Language app offers free membership to people who share a name with the popular Netflix show's eponymous character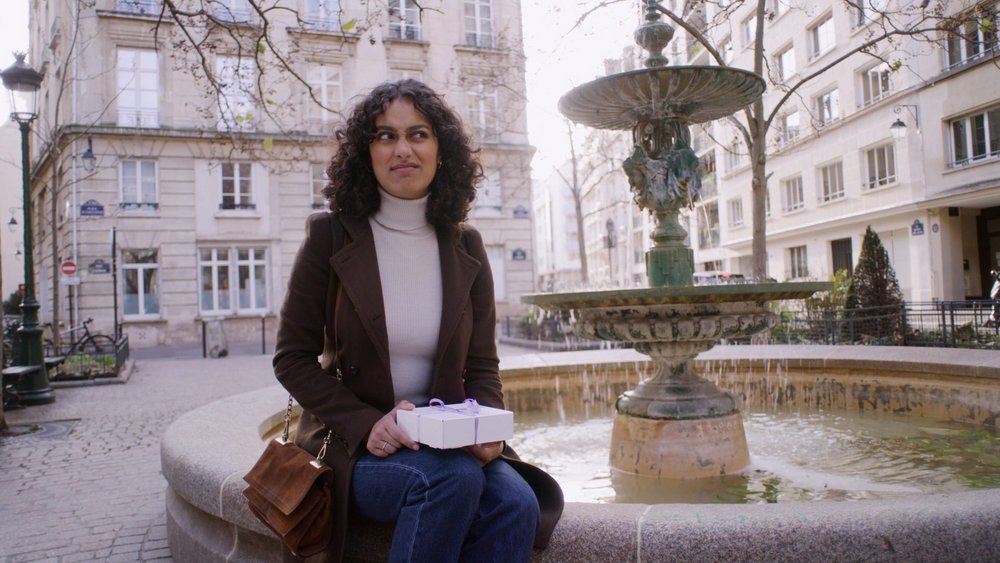 To mark the launch of the second season of the Netflix show Emily in Paris, language learning app Duolingo offered anyone called Emily an opportunity to claim a free month of its premium membership service.
Emily in Paris features an American in her 20s who makes the move to Paris. The eponymous character, portrayed by Lily Collins, gets a culture shock when she gets thrown into various embarrassing scenarios due to her lack of French language skills.
The Calling All Emilys campaign, created with Paris agency BETC, encourages people to learn French via the Duolingo Plus service and avoid the same fate as the show's heroine.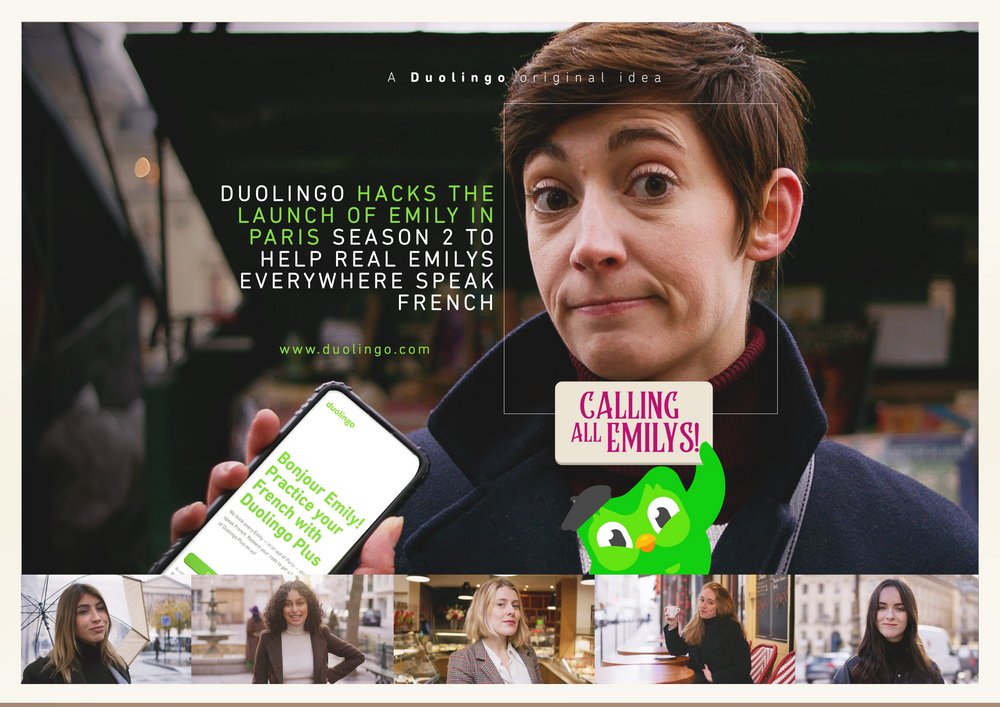 Duolingo's promotional video features six Paris-based Emilys lamenting how life has been difficult for them ever since the show first aired. According to these Parisians, the name 'Emily' has become synonymous with poor French skills. As such, they implore Emilys across the world to reclaim the name's reputation by learning to speak the language.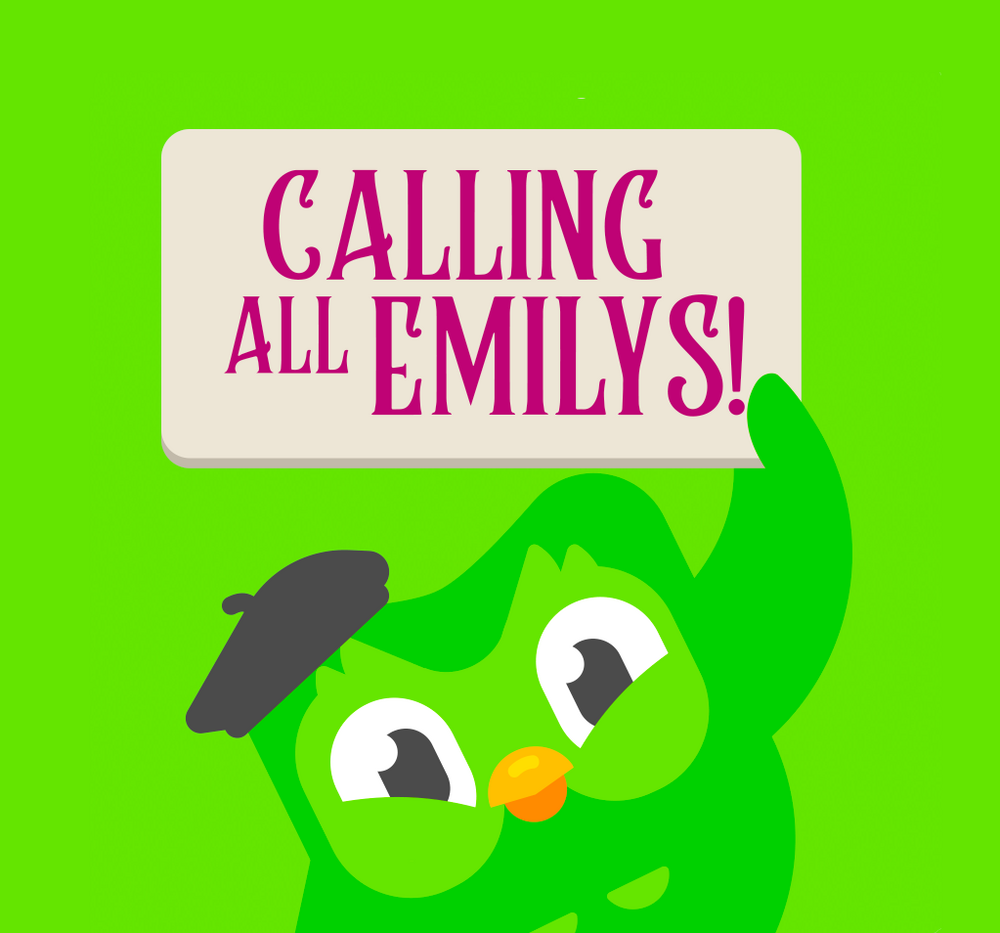 The promotion ran for 48 hours from 22 December, the date season two premiered globally, and was available to all those who share a name with the lead character. Variations of the name, such as Amelie, Emilie, or Milly, were also accepted. Existing users of the Duolingo app named Emily were also offered a month of free French learning via an in-app message.
'I loved that Duolingo was open to hijacking the launch of Emily in Paris in such a fun playful way. It's always more entertaining when brands interact with culture instead of trying just to sell you their product,' David Martin Angelus, creative director at BETC, said in a press release.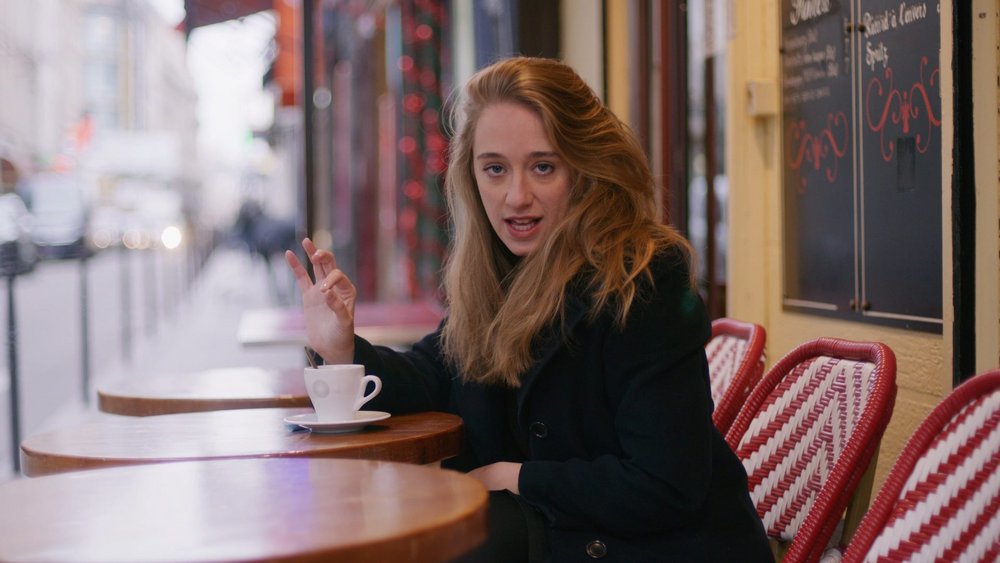 Results / According to the agency, the promotion was Duolingo's most successful to date with over 2 million organic views and 7,000 Emilys signing up in over 121 countries. Lily Collins herself also responded by sharing the campaign film on Instagram and Twitter.
Contagious Insight 
/
Cultural moments / The first season of Emily in Paris was, according to Netflix, seen by 58 million households worldwide after its debut. The launch of the show's second season was a highly anticipated cultural occasion, ideal for just the right brand to hijack, spark engagement and rack up earned media. But being part of culture is a tricky business. Speaking to The Drum, Jodie Fullagar, co-managing director, M&C Saatchi Sport & Entertainment, said: 'For brands to stay ahead of mainstream culture they need to be in mainstream culture. One of the best ways for brands to be culturally relevant in people's lives is by playing a role in the things people love. When brands engage with consumers through their "passions", in the right way, they will see significant brand and commercial benefits.' Here, Duolingo has not only found a fitting cultural moment to cash in on, it shows its knowledge of the show and the first season backlash with its humorous free-subscription offer to all Emilys (a useful name as it happens, given its popularity in the US and the UK).
Another great example of a language learning platform successfully taking advantage of a popular TV show is Babbel, which partnered with Netflix for TV series Narcos to teach people how to speak Spanish like drug cartel leader Pablo Escobar.
Adapt to streaming / In December 2021, people in the US spent 27.7% of their television-watching time on streaming platforms, like Netflix and YouTube, while broadcast TV claimed 26.1% of time (Cable got 37.3%). This presents a challenge for brands when streaming platforms (like Netflix) do not carry ads. Duolingo's campaign shows how brands can still leverage the popularity of such shows without sponsoring them or advertising against them.
Following trends / The 2021 Duolingo Language Report notes that people are less interested in learning a new language for travel purposes following nearly two years of Covid-19 restrictions. With travel no longer being a reliable motivator for people to learn another language, Duolingo needed to find a different reason to inspire interest in its service. The report found that cultural entertainment has a strong influence on language learning trends – for instance, in the two weeks following the launch of the hit show Squid Game in 2021, the brand reported a 40% growth in new learners studying Korean. Similarly, the fastest-growing language in Brazil is Turkish, likely due to Brazilians' interest in Turkish soap operas. Tapping into this insight, Duolingo was able to strike a different chord with potential French learners in a fun and surprising way, and spur take-up of those trialling its service.
Want more Contagious thinking? 
/
Subscribe to the Contagious newsletter to receive a weekly dispatch of campaigns, opinions and research, curated for strategists, creatives and marketers.
Contagious thinking delivered to your inbox 
/
Subscribe to the Contagious weekly newsletter and stay up to date with creative news, marketing trends and cutting-edge research.