Campaign of the Week
7 September 2021
H&M unveils second-hand clothing website 
/
Fashion retail giant launches peer-to-peer resale platform in sustainability push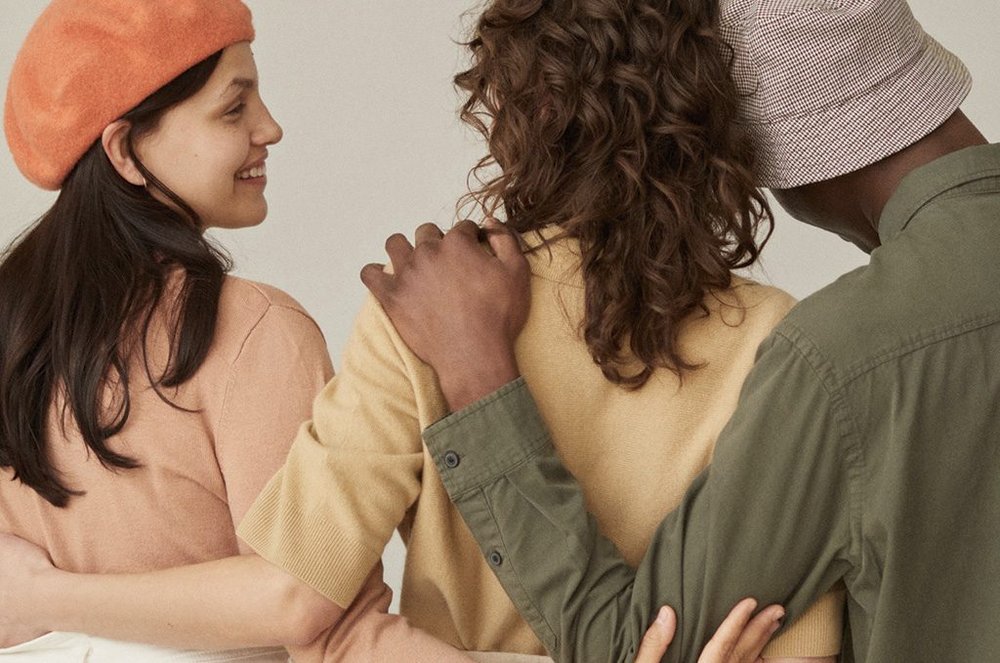 Swedish fashion behemoth H&M has created a second-hand fashion platform in Canada called Rewear.
Launching 7 September, the platform will enable customers to buy and sell used fashion items at Rewear.hm.com. The Rewear platform is powered by London-based Resale-as-a-Service (RaaS) technology company Reflaunt and makes it easy for people to list items, with automatic picture retouching and an algorithm that recommends a competitive price for each garment.
Customers can list items from any fashion brand, not just H&M – although the user experience for customers selling H&M products is improved by having access to the brand's images and descriptions when creating a listing, and customers will be able to search H&M products by the product number found on the care label.
'We felt it was important to be inclusive of all brands in Canada rather than just limiting this platform for H&M products. We want to provide a destination for Canadians to become active participants in circularity and find new homes for garments from any brand in their closet,' said Frédéric Tavoukdjian, country manager of H&M Canada, in a press release.
H&M will take a 15% commission on each sale, but in return it offers sellers the option of receiving payment in the form of a gift card with an added 20% in value, to encourage further shopping at H&M.
'We are not only offering a place for Canadians to recycle and reuse products, but we are giving them a platform to become active participants in circularity and give a second life to their favourite styles,' said Géraldine Maunier-Rossi, head of marketing for H&M Canada.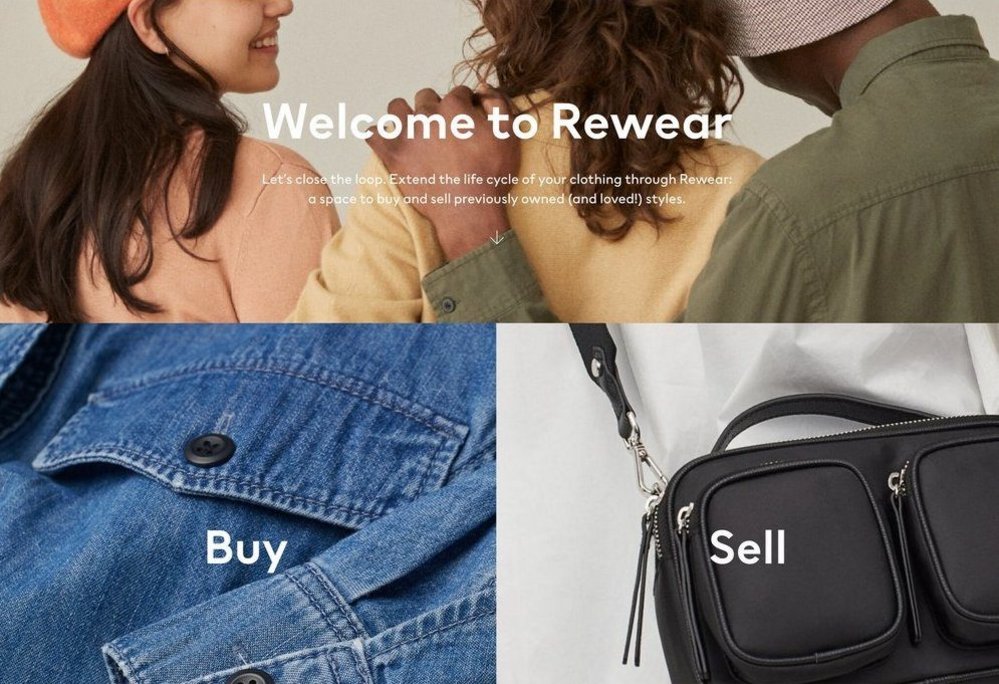 Contagious Insight 
/
Earn your stripes / In 2019, after launching its Conscious collection (clothing made from more sustainable materials like organic cotton, recycled polyester and Tencel), H&M was called out for greenwashing by the Norwegian Consumer Authority for failing to sufficiently back up its sustainability claims. As a fast fashion giant, H&M is an easy target for this sort of accusation – how much recycling and organic cotton would it feasibly take to offset its enormous footprint? So Rewear and previous initiatives (including a pledge to use 100% recycled or sustainable materials by 2030, a clothing recycling scheme, and a virtual fashion collection) are important steps for the retailer to earn its sustainability stripes and begin to be taken seriously in this area. By enabling customers to sell non-H&M items as well as H&M clothing, the brand positions itself as a leader in the space and stakes a claim on the high street fashion resale market.
Lucrative market / Moving into resale is also a savvy business decision. The fashion resale market is thought to be worth $40bn and estimated to grow to $77bn globally by 2025, significantly outpacing the growth of traditional fashion retail. Crucially, Rewear isn't a buy-back or refurbishment scheme like we've seen from Ikea and Nike, or a rental scheme like Selfridges and UpChoose now offer – H&M is simply offering up a platform for people to buy and sell things customer-to-customer and taking a 15% cut of the sale in return. This means, if people use the platform to sell non-H&M items, H&M makes money from items it didn't produce in the first place. Meanwhile, by offering sellers the option of receiving payment as a gift card with an added 20% in value, the retailer incentivises further shopping at H&M, creating a more circular shopping experience.
Challenging perceptions / As a pioneer of fast fashion, H&M is guilty of speeding up fashion cycles by churning out new styles from concept to store more and more frequently. Produced in bulk with ever shorter supply chains, this clothing is very affordable – but while low prices attract consumers, they also imply that the product is low quality, and therefore disposable. By creating a platform that gives a second life to H&M items, the brand challenges perceptions that its clothes are disposable and therefore drives associations with quality.
Contagious thinking delivered to your inbox 
/
Subscribe to the Contagious weekly newsletter and stay up to date with creative news, marketing trends and cutting-edge research.