Campaign of the Week
12 October 2021
Ikea sends reality show contestants to the 1990s 
/
Homeware retailer creates reality show where contestants must live in a world without flatpack furniture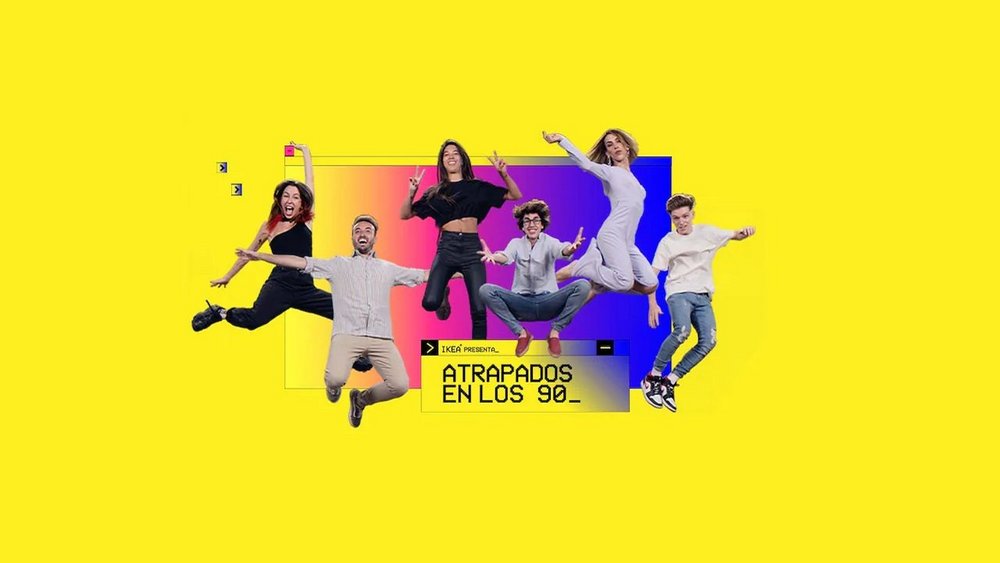 To celebrate its 25th anniversary in Spain, Ikea made a reality show called Trapped in the 90s, which saw six people live together 24/7 in a home designed before Ikea's innovations would have been available.
A dedicated webpage hosts the eight YouTube episodes (each about five minutes long), and sets out the stakes (and fun) of the show: 'The bedding is itchy and heavy, the kitchen utensils are scattered all over the place and the bathroom is too small to do a beauty routine in.'
Throughout the episodes, the participants are surprised with products from Ikea to give them glimmers of hope and help them living in the house.
McCann Spain, Madrid, created the series with reality show producers and writers. They spent weeks casting the contestants, who were all born after 1996, when Ikea arrived in Spain. Speaking to Contagious, McCann Spain CCO Emiliano Gonzalez De Pietri said: 'These people in the house are all influencers. And this was a very conscious decision on our behalf because we knew that they would have a magnifying effect for the campaign and that's exactly what's been happening. They've been posting extra stuff on their own.'
The crew captured more than 100 hours of content that will air on TV and social media.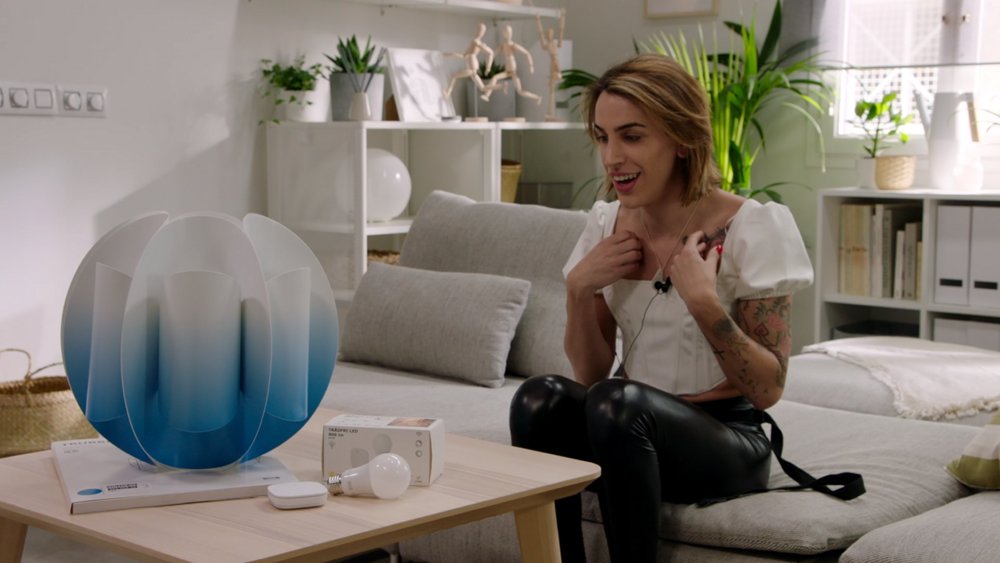 Laura Durán, marketing and insights director for Ikea Spain, said in a statement, 'This is the most successful branded content campaign we've ever done. Every single metric is off the charts. Spain has officially fallen in love with Trapped in the 90s.'
Contagious Insight 
/
Rose-tinted spectacle / Ikea's products are ubiquitous, and the brand is a byword for affordable style, but having been around for decades, it's a challenge to find new ways to engagingly show off its products. With Trapped in the 90s, the home furnishing giant cleverly taps into its 25-year anniversary in Spain, using the occasion to look not-so-fondly back at a time before its products existed. Nostalgia, it seems, never gets old… and it comes in 30-year cycles, according to Patrick Metzger, a journalist who's written for Quartz and Slate Magazine. On his blog The Patterning, he writes: 'There are a number of reasons why the nostalgia pendulum shows up, but the driving factor seems to be that it takes about 30 years for a critical mass of people who were consumers of culture when they were young to become the creators of culture in their adulthood.' It's perfect timing for Ikea's anniversary as consumers of all generations are already cued to reflect on the 90s. The brand can take advantage, using the reality show as a high-concept before-and-after, showing off (rather than saying) its 'To create a better everyday life for the many people' mission in entertaining fashion.
Commit to the content / Advertisers are so preoccupied with rational sales messaging that they've neglected a simple truth: showmanship is good business, according to former global brand planning director at DDB Worldwide Paul Feldwick. As the legendary practitioner of planning and author told us in an interview, 'You just need to put on a show that keeps people in their seats and puts them in a good mood. They'll like you better, and then they'll buy more of your stuff.'
Ikea's Trapped in the 90s entertains because it delivers convincingly on its premise. As McCann Spain CCO Emiliano Gonzalez De Pietri told Contagious: 'The tone has to be completely genuine, it couldn't feel like there was an agenda. That's where you lose the freshness and you see the marketing cogs moving in the background.' There are simpler, easier, less impressive ways that this 'Life before Ikea' point could have been made, but by committing reality TV show the brand delivers on showmanship and increases its fame.
Want more Contagious thinking? 
/
Subscribe to the Contagious newsletter to receive a weekly dispatch of campaigns, opinions and research, curated for strategists, creatives and marketers.
Contagious thinking delivered to your inbox 
/
Subscribe to the Contagious weekly newsletter and stay up to date with creative news, marketing trends and cutting-edge research.